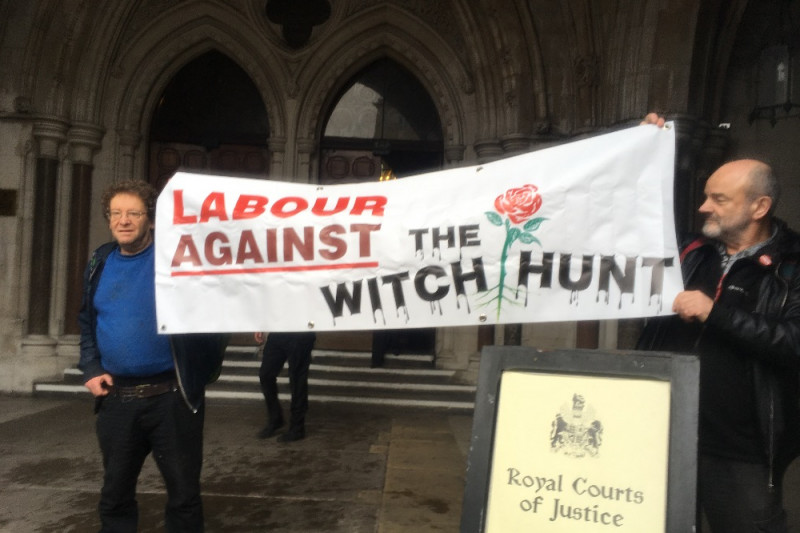 92
3
H&F Council: Reinstate Stan Keable!
£2,696
of £20,000 goal
Raised by
105
people in 14 months
Link to David Grossman's video clip: 
https://twitter.com/davidgrossman/status/978367358472474624
On May 21 2018, I was dismissed from my job with Hammersmith and Fulham Council after 17 years unblemished service as a housing enforcer, for having "brought the Council into disrepute", by saying that the Zionist movement collaborated with the Nazi regime - a well documented if shameful historical fact.
I said this on March 26, in a conversation in Parliament Square - nothing to do with work - while participating in the Jewish Voice for Labour demonstration in support of Jeremy Corbyn and the Labour Party, called in opposition to the rightwing 'Enough is Enough' demonstration.  
The BBC's David Grossman tweeted a 105-second video clip of the conversation, retweeted by Tory MP Greg Hands to H&F Council Labour leader Stephen Cowan and then used by the Council to sack me.
Greg Hands MP retweet:
https://twitter.com/GregHands/status/978540845157834752
Unison has withdrawn support because I rejected the bad advice of their regional organiser to plead guilty, throwing away the right to demonstrate and to freedom of speech - so I need funds for a barrister and potential legal costs to challenge my political victimisation at an employment tribunal, as well as for campaigning for reinstatement.  
My dismissal extends the McCarthyite witch-hunt against Corbyn supporters in the Labour Party to the area of employment. Don't let me be the first of many political sackings. 
Please give generously. Any surplus funds will be passed to Labour Against the Witchhunt (LAW) for campaigning.
Read more:
My open letter to H&F Councillors (May 24, 2018):
http://www.labouragainstthewitchhunt.org/campaigns/stan-keables-open-letter-to-hammersmith-fulham-labour-councillors-and-party-members/
Mike Cushman - 'How talking about Zionism can lose you your job' (May 23, 2018): 
http://freespeechonisrael.org.uk/keable-sacking/#sthash.ueizxvgU.xeBSvgDw.dpbs
Tony Greenstein - 'No criticism permitted' (May 17, 2018):
https://weeklyworker.co.uk/worker/1203/no-criticism-permitted/
+ Read More