RBPCDC's Project Y.E.S.S. Academy Tutoring
$570
of $10k goal
Raised by
10
people in 53 months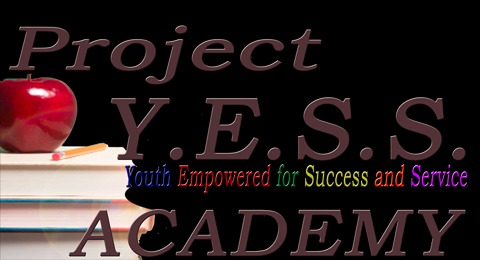 J. struggles in school. He is in the 6th grade at Dillard Middle School and math and reading do not come easy to him. He is bright, but has to really work at getting good grades. J. doesn't always get along well with his peers either. Mostly because he tries to mask that he is struggling. J. likes to make things with his hands and loves music but rarely gets a chance to do either of those things during the school day. When the school day is over, J. rides the bus home to an empty house. His mother and father both work and don't get home until nearly 7pm and by that time J. is hungry, tired and frustrated because he needed help with his homework. His parents are exhausted from a full day at work and dinner is often fast food and they have little energy or patience left to help J. get his homework done. If this pattern continues, where will J. be by the time he gets to high school?

Project Y.E.S.S. (Youth Empowered for Success and Service) Academy 21st Century Community Learning Center Afterschool Program was designed for J. Our S.T.E.M. (Science Technology Engineering and Math) focused program offers exciting and engaging activities afterschool for students in grades 3 through 8. In our program, J. will not only get help with homework and tutoring in reading and math, but he will also participate in exciting projects that will allow him to build robots, explore electricity, experiment with chemistry and even plant a garden.

When J. and our other students arrive each day at 3: pm they are hungry. Most of them have had lunch around 11am that day and they are in need of a nutritious snack to give them the energy boost to participate in the activities we have planned.


Our snack plan is simple, a sandwich (cold cuts, hot dog, hamburger, chicken salad, or tuna salad), a piece of fruit, and a drink.  Unfortunately our funding for this program does not allow us to purchase this type of food for snack for our students and we need your help.

We have 160 students currently enrolled in our program and providing this meal for them would cost $1.25 per student per day. Your donation of $25. will feed 20 students. Your donation of $100.00 will feed 80 students. A donation of $1000. will feed all of our students for nearly 3 weeks.  

A donation of any size will help us reach our ultimate goal of $10,000 providing meals through the end of the year. 

As a donor you will be featured on our Facebook page and in our monthly newsletter. We will also host a year end program that will showcase all of the exciting activities our students participated in during the year and will acknowledge your contribution during that program as well. You will receive a special invitation to attend this exciting event.


 See our website: www.rbpcdc.org and our facebook page: www.facebook.com/projectyessacademy and Look for our Fun Pictures.
Project Y.E.S.S. Academy 21st CCLC -  Providing quality academic tutoring and S.T.E.M. enrichment activities that result in an increase in self-confidence and academic success.
Monday,Tuesday, Wednesday and Thursday
3 Hour Sessions Include
Homework Help
Reading and Math Tutoring
Daily Writing Exercise
Snack Provided
S.T.E.M. Focused Enrichment Activities to include
Dance, Character Development, Youth Entrepreneurship, Film Making, Nutrition Education and Service Learning
Transportation Available
+ Read More
Help spread the word!
 54 total shares
Be the first to leave a comment on this campaign.