#ProjectREPATRIATE By Nana J Kwame
$1,440
of $5.0M goal
Raised by
32
people in 24 months
My Name is Nana Jovaun Kwame. I Am From Milwaukee, Wisconsin
In 2012 When I Was 25 Years Old, I Moved to Ghana, West Africa. I Used to Think That I Had "Accomplished" Many Dreams/Goals in My Life. But How Many of Them Have Actually Been MY OWN Dreams/Goals? Not Something That I Was Programmed to Desire, Not Something That Impressed Other People, or Fit the Standard Definition of "Success"... But My OWN Genuine Dreams/Goals? So Far Only One - LEAVING the USA.

Now That I Have Had That Experience, My Dream/Goal is To See That Happen on a Massive Scale for Others Who Remain as Lost as I Once Was. But Like My Dream of Leaving the States - It Isn't Just Going to HAPPEN Because I Want It To Happen. It Will Require THOUGHT, WORDS and ACTION - the Three Aspects of Our Human Creative Power - To Make My Dream/Goal Into a Reality. So That's Where I've Been Focused.

Thought = Understanding the Reasons Why a #MassExodus Has Not Yet Occurred and Finding Ways to Overcome Those Obstacles. From What I Have Come to Understand, the Biggest Obstacles Are:
1) Overall Fear/Ignorance About Africa
2) Uncertainty Regarding Living Conditions/ Location in Africa
3) Fear of Financial Instability After Arriving
4) Continued Disillusion in the "American Dream".
Any Realistic Solution With Any Hope of Success MUST Address ALL THESE AREAS.

Words = Speaking Honestly, Fearlessly and Unapologetically to Combat Aforementioned Fear, Ignorance, Uncertainty and Disillusion. What I've Found Most Effective in This Regard is Showing the True Beauty of Africa and Her People to Those Who Would Otherwise Only Know What TV Depicts, Thereby Dispelling Stereotypes and Outright Lies Told By the Media. Also I've Found It Very Effective to Speak About the Uncomfortable Realities That So Many People Are Blind to, or Would Rather Ignore With Regard to Euro-Centric Society. These Things Open People's Eyes to the Concept of Repatriation, at Least to the Point That They Begin to WONDER About the POSSIBILITY. This is the Beginning of Meaningful Change.

ACTION, Last But CERTAINLY Not Least = Taking Those Thoughts, and Those Words, and Making Them a REALITY. In This Regard I Have Taken the ACTION to Leave the US and Resettle in Ghana Just to Prove That It's Possible and To Dispel Much of the Fear, Ignorance and Misconceptions in the Eyes of Those Watching. I Have Also Taken the ACTION to Open a Startup Business in Africa to Prove That Finding Work and Getting Established on the Continent Isn't Impossible for Us. My Business, Which I Appropriately Named "DREAMCRAFTERS" Architecture and Engineering Services , Exists Not Just as a Symbol of Leadership By Example - But Also as a Means to an End. That End is Another ACTION.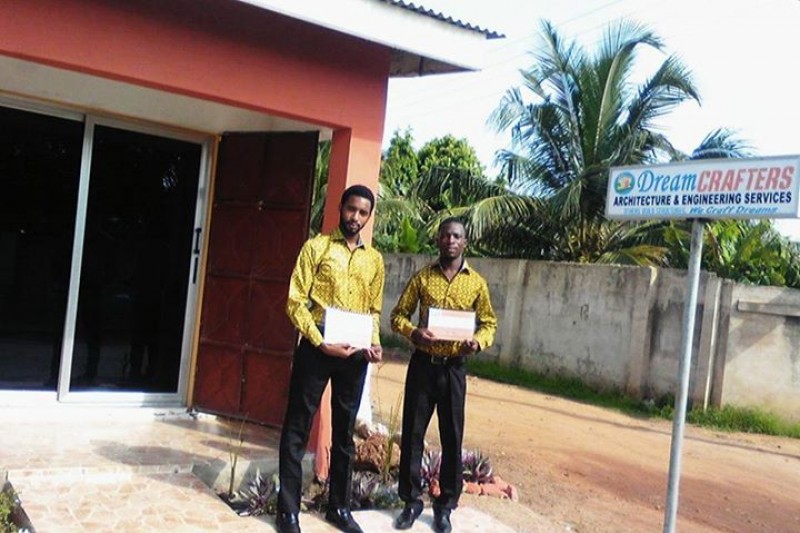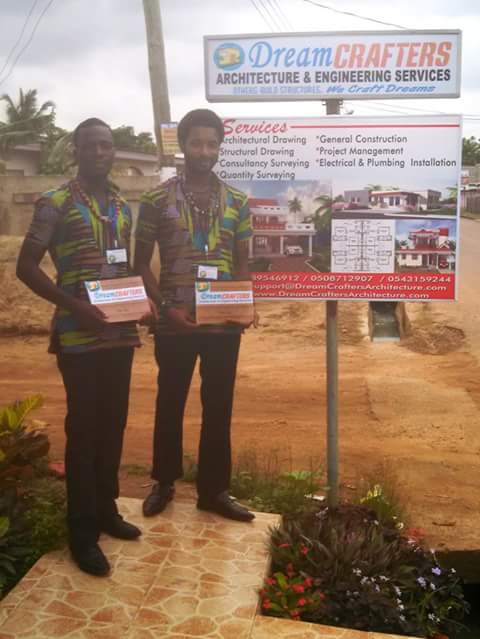 That Action is to Address the Final Remaining Barriers to #MassExodus (Living Conditions/ Stability) By Building a Repatriation Compound for Those Who Would Otherwise Be Ready to Return If Not for Those Small Remaining Uncertainties. The Compound, Which We Have Already Taken the ACTION to Design, Will Consist of 100 Apartment Units and a Large Farm. 50 Local Ghanaian Families and 50 Families of Returning Diaspora Africans Will Live Side By Side as Neighbors and as Partners in the Community. The Idea is to Save/Raise the Money to Build This Compound Without Any Assistance From Banks and Therefore Be Able to Offer the Living Quarters for Free, 6 Months at a Time, on a Rotational Basis. During These Six Months, The Returning Diaspora Families Will Become Familiar With Local Customs, Foods, Language, Job Market, and People. They Will Work Together to Cultivate the Community Farm and Provide Excess Food to the Local Community. After Six Months They Will Have Had Enough Time and Experiences to Decide If Ghana is Right for Them. If So, They Will Then Move Out Into the Country on Their Own in an Area of Their Own Choosing, and If Not They Will Be Able to Return Home; in Either Case Leaving a Vacancy for the NEXT Diaspora Family Looking to Return. Eventually Others Can Repeat This Model and Before You Know It We Have Thousands of Families Repatriating on a Constant Basis. It All Started From a Thought and Now All the Mechanisms Are in Place to Make It REAL! It Has a Design, It Has a Business Plan, the Engineering Firm is in Place to Build It and It's a Firm I Have Ownership Of. Now It's Only a Matter of Time and Willing Repatriates and Contributors.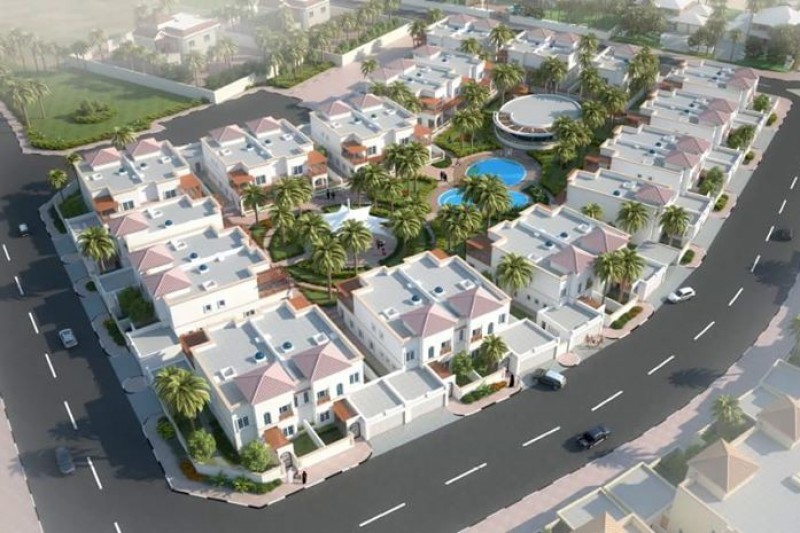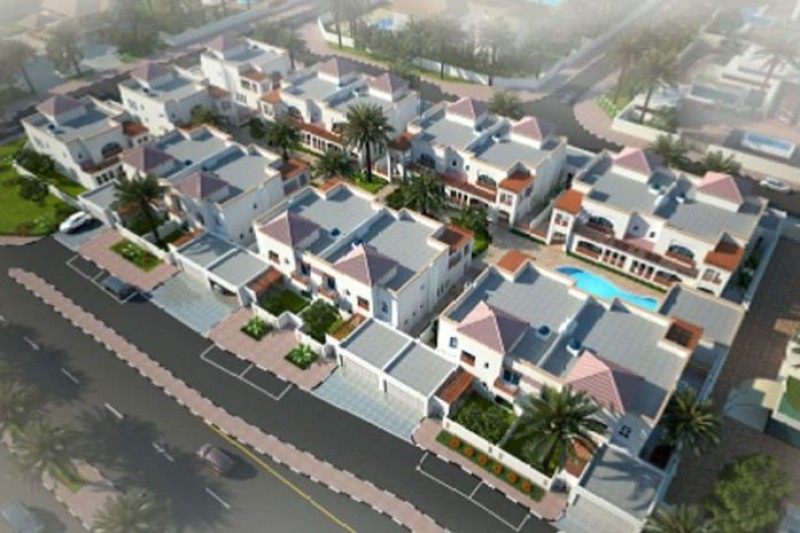 The current estimated cost of the full development of this compound on the donated land at the current location is 15Million Ghana Cedis or 5Million US Dollars. Take a good look at what this amount of money will accomplish. Here is a Real-Life quote of the actual materials and labor to complete the entire project:
MATERIALS
1. Cement 1580bags = ghc 55,300.00
2. Blocks 7500pcs = 20750.0
3. Sand 22cubic = 5trips ghc 4,500.00
4. Stones 22cubic = 5trips ghc 10,000.00
5. Robber 2 coil ghc 1,500.00
6. 16mm rod 400pcs - ghc 13,200.00
7. 12mm rod 1200 PCs - ghc 21,000.00
8. 8mm rod 150pcs - 1,000.00
10. Binding wire 8 roll - 500.00
11. Nails 3" n 4" 18 box's - ghc 1,000.00
12. Board 200pcs -ghc 8,000.00
13. 2 x 4 - 150pcs ghc 4,000.00
13. Ply wood 300pcs - ghc 15,000.00
14.Plumbing materials ghc 12,000.00
15. Tile's materials ghc 40,000.00
16. Roof work ghc 30,000.00

Total for all the materials Ghc 238,250.00

Workmanship
STAGE 1 from foundation to mass concrete
1. Profile ghc 1,000.00
2. Digging of foundation ghc 3,500.00
3. Columns digging ghc 1,000.00
4. Sitting out of pillars ghc 1,000.00
5. Foundation bed concrete - ghc 2,000.00
6. Block laying ghc 3000.00
7. Footing pillars casting ghc 800.00
8. Filling ghc 3,000.00
9. Compactor machine and water ghc 2,000.00
10. Mass concrete ghc 2,500.00

19,800GH Stage 1

STAGE 2
From mass concrete to lintel
1. Block laying ghc 5,500.00
2. Pillars casting ghc 1,200.00
3. Steel bender ghc 1,500.00
4. Carpentry work ghc 1,500.00

9700GH Stage 2

STAGE 3
Slab work
1. Steel work ghc 3,000.00
2. Carpentry work ghc 2,500.00
3. Plumbing works ghc 1,500.00
4. Slab ( concrete casting) ghc 4,500.00

11,500GH Stage 3

STATE 4
From slab level to roof level
1. Block laying ghc 5,500.00
2. Pillars casting ghc 1,500.00
3. Lintel casting ghc 2,500.00
4. Carpentry work 1,300.00
5. Steel work ghc 1,300.00

12,100GH Stage 4

STAGE 5
Finishing
1. Plastering ghc 35,00.00
2. Ceiling work with it materials ghc 9,000.00
3. Bathroom , sink n shower ghc 25,000.00
4. Painting with it materials ghc 15,000.00
5. Septic tank ghc 10,000.00

94,000GH Stage 5 Completion

Per-Building Total All Materials and Labor: 385,350GH

Each Building Contains 1 4Bdrm, 3Bdrm, 2Bdrm, and 1Bdrm Unit. Total of 25 Buildings. Total of 100 Family Units.

385,350GH x 25 = 9,633,750GH = $2,419,020.72USD

The remaining funds would be for any forseeable or unforseen contingency that could arise during the time it would take to build, to protect against any delays or halts in work and the fluctuation of the transfer rate of the US Dollar. It may seem like a lot, but considering what we have to gain overall from such a monumental, game-changing endeavor is well worth it. I am confident that we can accomplish this goal together. Let's make this happen!! 

For more information and Q&A Videos on #ProjectREPATRIATE, please visit NJKwame.com and/or Watch One of My Live Q&A Videos Below:
+ Read More
Be the first to leave a comment on this campaign.