Project ICE: The Pennine Bridleway
£600
goal
Campaign created
5 months
ago
Project ICE: The Pennine Bridleway Challenge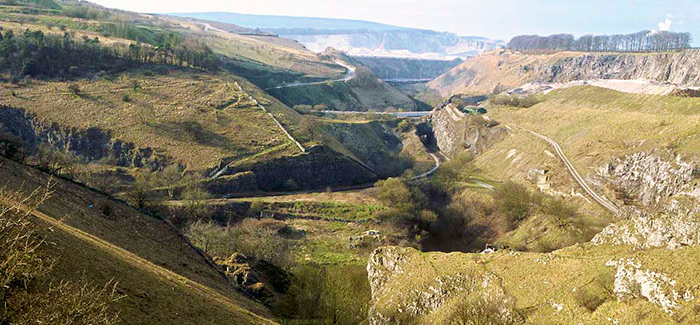 Hi I'm Kev. I'm the founder of
Project ICE,
a not for profit organisation which focuses on but not limited to working closely with
mental health
charities. Project ICE has three main core values.
Inspire, Conserve & Explore. 
Through these values we aim to deliver an alternative or accompanying therapy via many different and varied expeditions, challenges & projects.
***UPDATE: Due to the GoFundMe funding policy of £5 minimum donation, we have set up a JustGiving Crowdfunder page for anyone who wants to fund us less than £5. Head to JustGiving ProjectICE so head there if you want to fund below £5. If you want to fund more than £5 then stay on this page because we have some great reward packages available. Thanks for your understanding, Kev***
Project ICE is very much in it's infancy, with only a few self-funded challenges under it's belt. We are now looking for funding for our biggest challenge to date.
Project ICE will be taking an expedition challenger on 
The Pennine Bridleway. 
The PBW is a
205 mile long trail
which is sister to it's slightly longer 245 mile Pennine Way.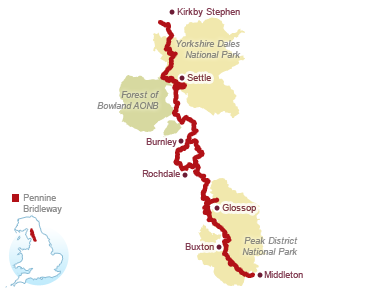 We are embarking on this expedition in with a target of
September
 2017
. We are looking to raise
a minimum of £600
. 20%  of any amount raised will go straight to mental health charity,
The Calm Zone.
Find out more about this great charity 
here.
  The rest will go towards delivering the expedition,
ensuring a place for our expedition challenger is covered
and associated costs like food, travel, camping accomodation, equipment and gear. As well as
further research
, route planning, contingency plans, merchandising and future
Project ICE expedition development. 
Funds can come in from the launch date and we have some brilliant donation packages to choose from. Of course you can
choose to donate any amount you wish
because literally every single penny counts. We receive
no funding from government
, currently. In a resource we feel doesn't receive enough help as it is. So please, this matters so much to us, to give people an alternative or accompanying therapy.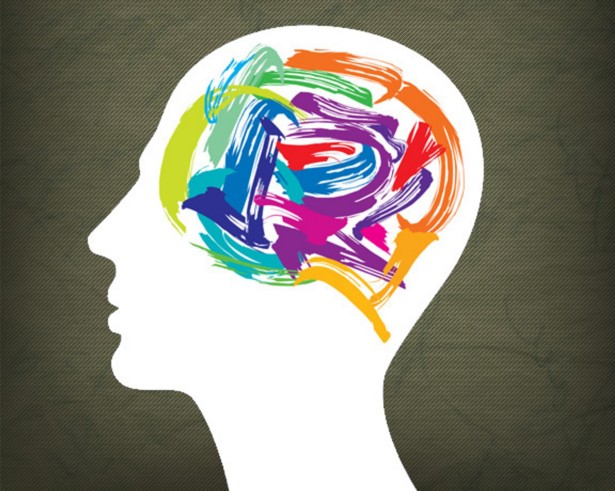 We are not in this for money, all we set out to to do is to help people who are being let down every hour, day & year by an underfunded Mental Health service. The people who work in this resource do a fantastic job but it is just not enough.  We are realistic though and to guarantee places for people on our expeditions and to offer this service open to all, it costs money. This is our promise to you; 

We will never use your money for our own personal gains.

We believe in offering a service to all who have Mental Health issues and work closely with the charities we donate to.

We will always give a minimum of 20% of the gross amount raised to the charity we are working with.
GoFundMe has it's own terms on deductions and you can find out more information 
here.


We love what we do, adventure, expeditions, exploration. Born into that was the idea to integrate an alternative or accompanying therapy for mental health and other world problems such as conservation, humanity and aid work.


Your donation will mean so much
and to get you started we have some fantastic donation reward packages starting from £5. Also,
every donation of £2
or more guarantees a
free entry to the Project ICE Draw
. With 2 great prizes and 3 runner up prizes. To find out about these prizes and more head to our Project ICE
Facebook page
here
or our Project ICE
Twitter
here.
We have some really cool
Project ICE T-shirts, Project ICE Wristbands
and some
Limited Edition prints
from the Pennine Bridleway trail available to purchase via donation. 
Donation Reward Packages available are;
A Helping HandPiece of Mind
&
Top Stuff

Thank you 
for taking the time to read this pledge. We want to make a real difference and with your support, one day take this global. We hope you can find just £2 because that will make a huge difference and you'll guarantee your entry into the draw. 
Cheers for your donation,
Kev BembridgeProject ICEt: @TeamProjectICEf: Project ICEe: TeamProjectICE@gmail.com
+ Read More
Help spread the word!
 7 shares on Facebook
Update 2
Posted by Kevin Bembridge
9 days ago
Share
********UPDATE********
Hi all,
We were unable to secure funding for our target date, which means we couldn't go ahead with the challenge for this month (March 2017). We were working really hard to make it viable but unfortunately it wouldn't have been right for us to go ahead without securing the funding.
However, we have set a new target Month for September 2017. We will be making an extra push to get the challenge underway and raise the awareness of Mental Health issues as well as helping to remove the stigma through conversation.
I hope you will back us in getting this project off the ground. The usual donation and sponsor options are available and remember to click on our Just Giving link if you prefer to donate a lower amount (GoFundMe has a £5 minimum donation policy, unfortunately).
Thanks for all your support.
Cheers,
Kev
Founder Project ICE
f: Project ICE
t: @TeamProjectICE
e: ProjectICETeam@gmail.com
www.gofundme.com/ProjectIce
www.justgiving.com/crowdfunding/ProjectICE
+ Read More
Update 1
Posted by Kevin Bembridge
1 month ago
Share
Just a quick update. We will still be accepting any donations but the starting date may be moved due to unforeseen circumstances. Remember to check our JustGiving page if you wish to donate under £5. all donations of £3 or more will receive a Project ICE wristband.

Many thanks, Kev
+ Read More
Help spread the word!
 7 shares on Facebook
Read a Previous Update
Be the first to leave a comment on this campaign.