Dylans Performance Football Chair
£

75
of £9,380 goal
Raised by
5
people in 5 months
My name is
Dylan Kelsall
and I live in Staffordshire, England. I am 13 years old and have Ullrich Congenital Muscular Dystrophy. It is a rare condition which is a deficiency in collagen 6. I was diagnosed with this new mutation back in 2005, when I was only 3.
What this means is I'm progressively losing muscle strength each day, which leads to serious medical problems, painful contractures and breathing difficulties. This however doesn't stop me from living my life to the fullest. Its makes it harder, but doesnt stop me !
I was lucky enough to find Powerchair Football in 2012 and I have been playing in the WFA National League since 2013. I play and coach for St Georges Knights, Staffordshire's only Powerchair Football Club. When I found Powerchair football, I was at a very low point in my life, since then it has given my confidence and self-esteem. Its allowed me to take part in a sport, something I thought wold never happen.
I live and breathe Powerchair football and it would be a dream come true if I could one day represent my country in a sport that I truly love. Its more than just a game for me.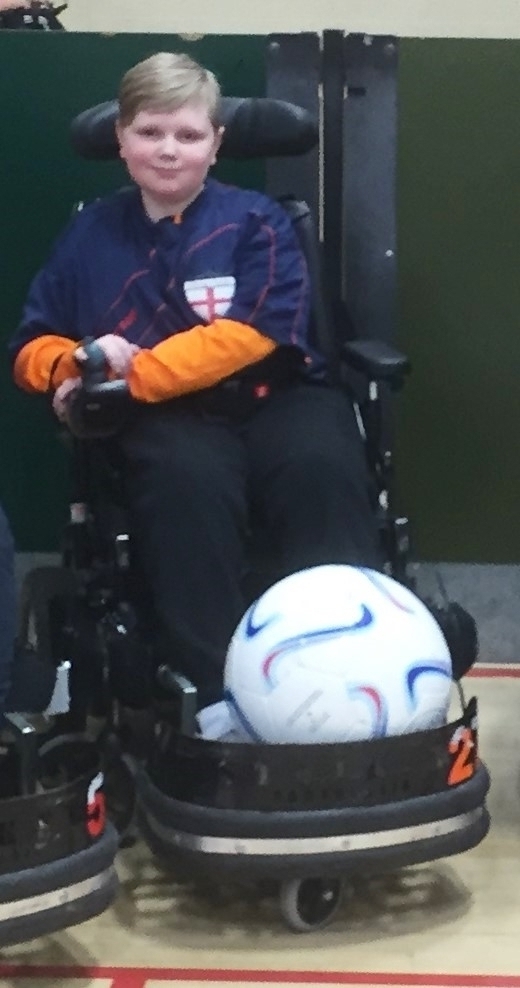 The sport is so popular and competitive that a specifically designed wheelchair was created. It's faster and more responsive, it enables those with low muscle strength such as myself to have the capability to compete against other athletes with more physical ability. It creates an even playing field when all athletes across the world, as they can have the same specially designed sports chair. The chair has Tilt and recline seating which helps with Posture and is pressure sores, something that my current chair does not have, meaning that after a full day of matches, I'm in quite a bit of pain.
This specifically designed wheelchair is called a Strikeforce. With my current chair, I am unable to compete against the best players in UK. Engineered from the ground up, the Strikeforce outperforms every other chair on the market. It is capable of running at 60% of its power, meaning that it lasts longer because less strain, than on the current chair I use which is running at 100% all of the time. Less strain means reduced breakdowns, reduced downtime and there fore reduced running costs.  
Powerchair Football is the fastest growing sport for people who require the use of electric wheelchairs for everyday mobility. It is played with a 33 centimetre (diameter) football on an indoor basketball court. Eight players make up a team, with four on the court at a time.
To achieve my goals of playing the sport at a higher level and one day representing my country, a Strikeforce is necessary, that's why I'm asking for your help.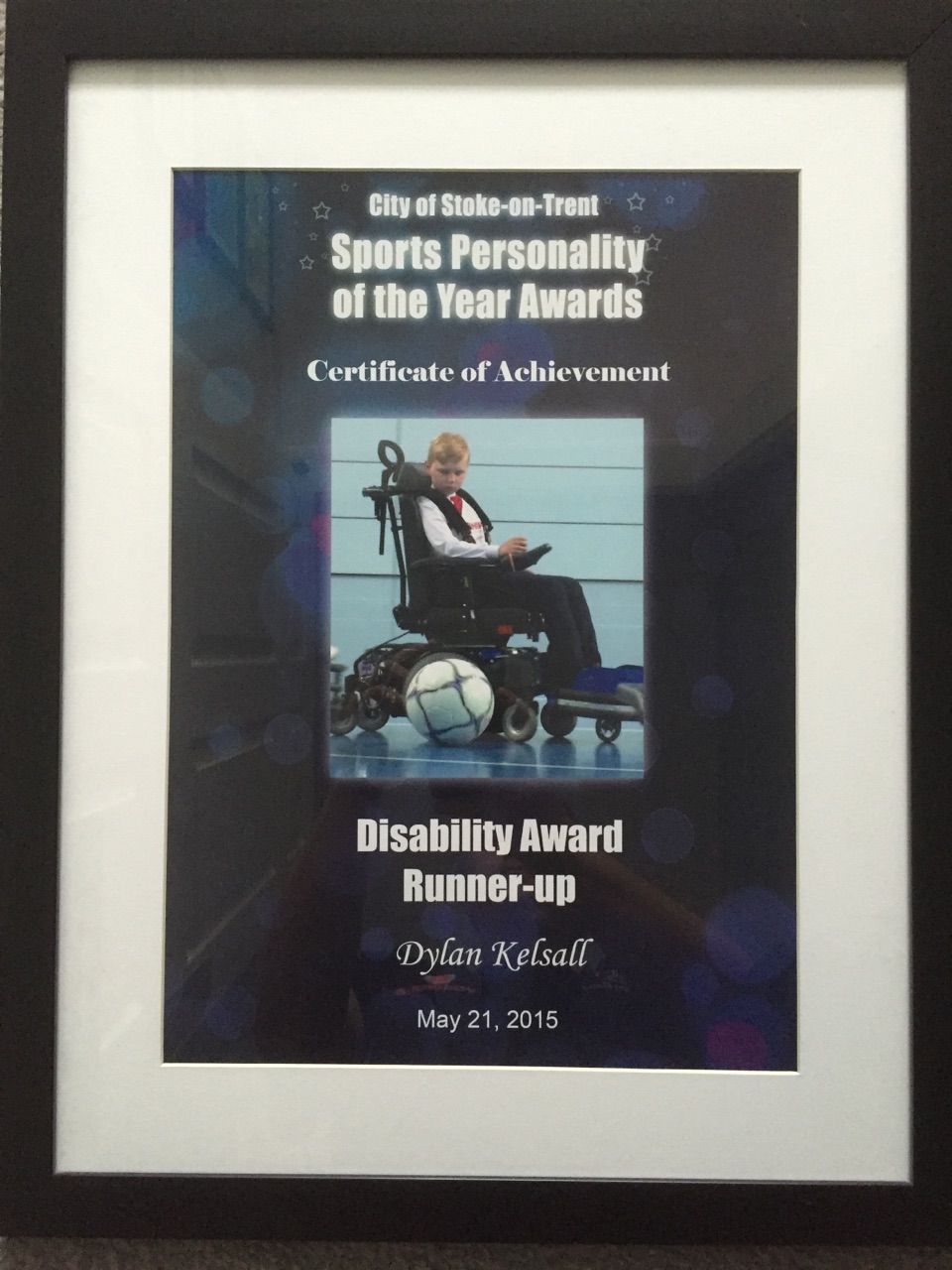 This sport is my biggest passion in life. It allows me to connect with others, make new friends and develop my social, leadership and team work skills. Most importantly it keeps me motivated and inspired. The Strikeforce chair meets the recently agreed "WFA specifications" So will be used in 2016/17 season, which starts in September 2016.
Please me to achieve my dream
. Every pound will help me towards my goal. I really appreciate all your support!
If you would like to sponsor me, I would be more than happy to have your name/logo emblazoned on the chair.    
Thank you so much for taking the time to read this
, please take a look at the video (it was a couple of years ago (baby face), I've  grown a little since then. lol)
More info about Dylan
+ Read More
Help spread the word!
 101 shares on Facebook
Be the first to leave a comment on this campaign.