Portfolio Day 9
$13,448
of $25,000 goal
Raised by
88
people in 5 months
Support our brilliant youth! 
85 grade 12 students from Etobicoke School of the Arts in Toronto, Canada, will spend Friday November 2nd speaking with more than 100 representatives from 60+ post-secondary schools from around the world about their goals and dreams. 
To pay for this dynamic undertaking, the largest portfolio day in history, and to launch the careers of dozens of the most creative young people on the planet, we need your help. These creatives will transform our culture and our planet!
PD9 shares the brilliant minds from the Contemporary Art, Photography, and Film departments at Etobicoke School of the Arts in Toronto, Ontario, Canada.
We have worked incredibly hard for the past eight years to build something widely considered to be the best in the world.  We are asking for your help because we have exceeded our ability to support our students' phenomenal growth.
Every year we host representatives from post-secondary schools from across the globe who fly in from places such as Hong Kong, the UK, France and the USA to recruit our students.  On PD9, representatives and students will engage in meaningful conversations during which relationships are formed that assist throughout the application process.  Our students will apply to as many as 40 schools in their pursuit of opportunities.   
Portfolio Day at ESA is the culmination of years of focused effort. PD8 included 120 representatives from 70 post-secondary schools and programs from 3 continents and 5 countries, and resulted in approximately 17 million dollars in scholarship offers.  PD9 will be even larger.  In 2014 we had 55 participating students, in 2015 we had 71 students involved, in 2016 we had 75 student participants, and this year we had more than 85 students in PD8.  
As prices of materials rise and more people join us to exceed their potential, we struggle to meet demand as our budgets do not increase.  In order to make PD9 function we need your help.
We are trying to raise at least $25000 with this campaign.  With that money we will be able to pay for the extraordinary work under way by our grade 12's, and support the much larger group of grade 11 students already planning for PD10, which should see 95 participants with, on average, 40 works each.  That means we will pay for and exhibit 2500+ pieces in a show that lasts for one day.  Some things are inexpensive to make and others require outside assistance.  Even underbidding an estimate at $50 per work means that we are running into amounts far surpassing what we seek through this project. 
One reason for making such elaborate art works is the direct translation to scholarships and artistic opportunities.  Even with the most significant offers, most of our grade 12 students are unable to afford attending international programs, and so we do everything we can to secure the funding required for their dreams to come true.  In the 8 years of Portfolio Day at ESA we have received approximately forty million dollars in total scholarship offers, none of which, of course, is given to the program.
By taking on responsibility for all of these futures we are also helping to shape aspects of our future world.  PD8 reached a level of complexity and scale that exceeded our limits.  With PD9 larger in every way, and PD10 looking to be larger again, with an almost doubling of the number of participants in just a few years, we are accepting a responsibility that will require the support of a much larger community - one in which you can play a valuable role.
All of the money raised will go to support our kids in PD9 and PD10.  Your contribution will allow us to re-imagine what is possible by teenagers in high school.  We hope you will attend PD9 when it opens to the public at 7pm on Friday November 2nd, 2018.
You can support us by contributing to this campaign, by spreading the world about our fundraising efforts, and by following us on Instagram at esa_contemporary_art + esa__contemporary_photography + esa_film
Please share this campaign and let as many people as possible know that the future of dozens of creative minds (and the entire world) will be positively and significantly altered by their support
Thank you!!!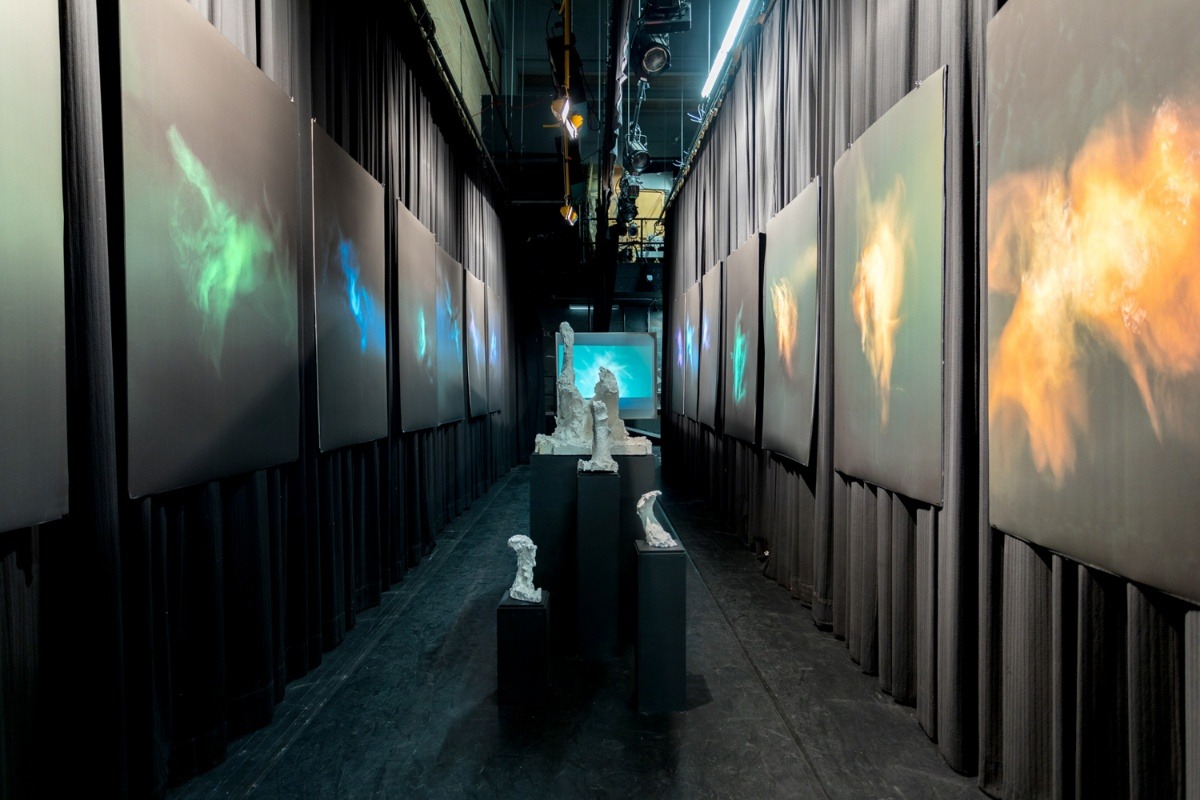 PD7 Coverage
PD8 Coverage in the Globe and Mail
PD8 Coverage on CTV
Our Website
Portfolio Day 9 Videos
+ Read More
Update 2
Posted by Esa Visual Art
4 months ago
Share
Hi everyone

A thousand thank you's to everyone who has played a role in helping to make Portfolio Day 9 at Etobicoke School of the Arts a possibility, and a success.

Everyone involved in Portfolio Day 9 at ESA is very grateful for your generosity and assistance and we are looking forward to the largest iteration of the event ever.

Participants in Portfolio Day 9 have begun a new Instagram feed @portfolioday9 and I believe that they will be posting videos with PD9 participants, as well as providing information for all of those who wish to join us from 7-10pm on Friday November 2nd.

I am also able to let you know that as of today we have more schools and programs signed on to attend Portfolio Day than ever before. This will truly be a remarkable experience for all involved.

I received a message from gofundme asking me to let you know how the money will move from the point of your donation to actually assisting us on PD9. This seems like an excellent idea in terms of transparency.

I am the person who invented and runs Portfolio Day at ESA, as well as being the head of the Contemporary Art Program. I oversee the fundraising efforts for this event, as I have been doing since its inception eight years ago. As it is set up, the funds donated by you to PD9 will come to me, then be donated to our parent organisation - SESAT - by way of a cheque. SESAT will distribute the funds in support of PD9 as they are required throughout the preparation process.

Thank you so very much!

Matthew Varey
+ Read More
Update 1
Posted by Esa Visual Art
4 months ago
Share
+ Read More
Read a Previous Update