Phil Michaels Birthday
$5,526
of $1,896 goal
Raised by
195
people in 57 months
MY BIRTHDAY IS ABOUT YOU:

In 2014, I was inspired to provide two family mentors, my Aunt Lorrie and Uncle Joe, with the gift of giving. For their christmas present, I donated six soccer balls, in their name, to individual children in various developing nations through UNICEF.
My aunt, uncle, and I couldn't be more grateful for the opportunity and here's how YOU will now benefit from this.
The fulfillment I experienced developed an urge for me to share these easy-to-find resources with children around the world. As time passed, I was provoked by a particular thought from my journeys in Haiti, Nigeria, Chile, and Hong Kong. While traveling, I was fortunate enough to witness children whose needs and wishes are much greater than my own.
In addition to my time traveling, I was lucky enough to take part in the opportunity to help educate individual children about the world of business, finance, entrepreneurship, and more.  With this humbling experience, came also the harsh realization of all the simple gifts we may take for granted on a daily basis.  Gifts such as the soccer balls we provided to the individual children mentioned above.  Here began the inspirational fire I have used to create an insurmountable experience for YOU on my birthday this year; and for all of my birthdays to come.
On March 19th, I no longer want my birthday to be about me anymore. Instead, I would like to make it about you by providing children-in-need with gifts and magic moments that will change their lives on your behalf.
What do you say?  What are the chances of you joining along in celebrating my birthday this year by giving small gifts to children all around the world.  These are the ones who may need gifts more than you or me.  Donate by selecting one of the reward level gifts listed.
Uncle Joe and Aunt Lorrie
Soccer Ball Gift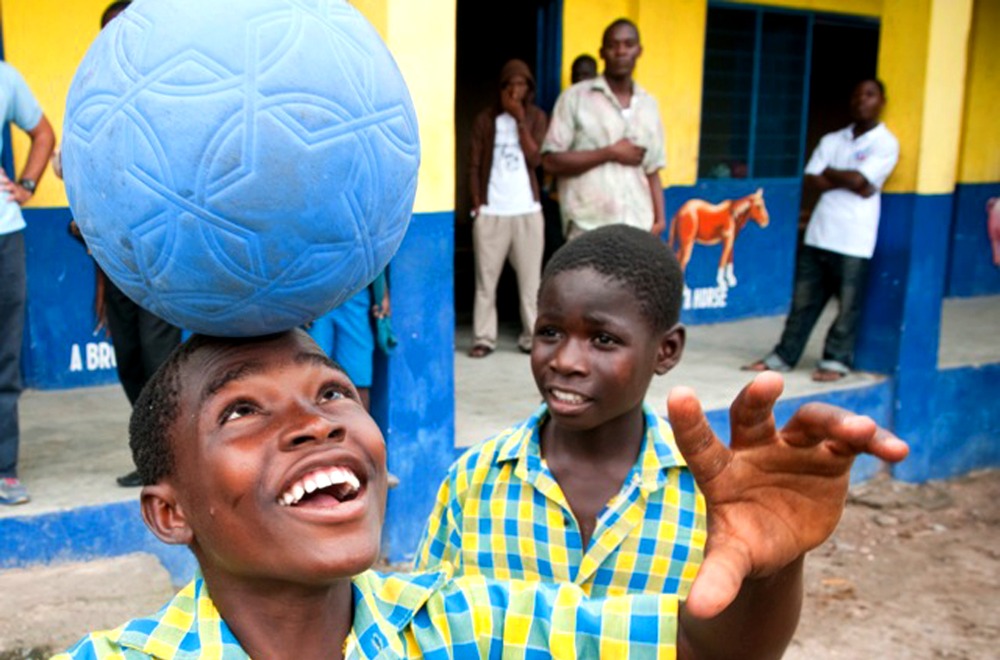 Soccer Ball Gift (0:41)
School-in-a-Box Gift (1:02)
FACTS:

- 1 in 3 child deaths are linked to malnutrition.
- 5 in 6 children in poor countries never attend pre-school.
- Today 18,000 children will die of things we can prevent.
- Diarrhea kills 1 child every 45 seconds.
- Today, nearly 2,000 children will die because of dirty water.



THE BEST PART:
Know EXACTLY what you provide.  What do I mean? Instead of donating money, you are selecting a SPECIFIC and TANGIBLE item such as a soccer ball, a bicycle, a notebook, a water pump, a tent, food, and more... for these children so you get to choose exactly what you want from one of over 20 different reward levels to give as a gift!
MY PROMISE TO YOU: 
This experience of giving will be enjoyable, simple, and gratifying.  Select one of the 23 different REWARD LEVEL gifts of your choice!
GOAL:

To provide at least one of every gift listed!
*PLEASE SELECT REWARD LEVEL TO PICK A SPECIFIC GIFT
+ Read More
Be the first to leave a comment on this campaign.