Paving Great Futures CHAMP
$3,580
of $20,000 goal
Raised by
39
people in 31 months
Hello world! Today we come to you and ask for your hand in supporting us gain the necessities to grow our Culinary, Hospitality, Administration, and Management Program (CHAMP).Since 2013 we have been able to gain employment for 3 dozen mentees into the culinary industry in San Diego. At this time we are expanding our work with CHAMP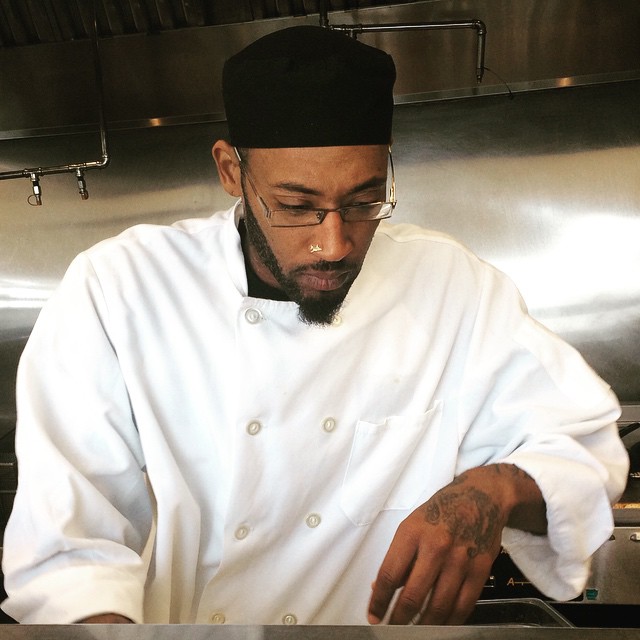 Help us to change lives for the better!
The Culinary, Hospitality, Administration, and Management Program (CHAMP), is a 9-month training program for at-risk individuals in San Diego. We have successfully ran the first year of our class with a 100%  graduation rate . With your help we can purchase the equipment, licensing and other necessities needed to open our doors this fall and expand our work to others in need . Taking simmering lives and making them boil
What is CHAMP
CHAMP is an acronym for, Culinary, Hospitality, Administration , Management , Program.
Classes for CHAMP are held 3 days per week. Each session is geared toward training program participants to successfully apply for culinary and hospitality management jobs, be hired into culinary and hospitality management, and excel as managers in the culinary and hospitality industry. This 9 month training is designed to be a full-service training where participants receive all the necessary classroom instruction and hands-on training to be hirable as managers in the food service industry. Course content includes food handling techniques, kitchen safety, and a range of other pertinent topics designed for our participants to successfully transition into careers in food service. Within the curriculum, a strong focus is placed on communication skills, networking, and how to manage staff, customers, and the overall business. Program participants are also given skills that aid them in starting their own operations, and are advised on how to market, operate, and grow their own business ventures. In addition, CHAMP devotes a considerable portion of its curriculum to teaching financial literacy including managing personal and business finances, investments, building a financial plan, and strategizing for retirement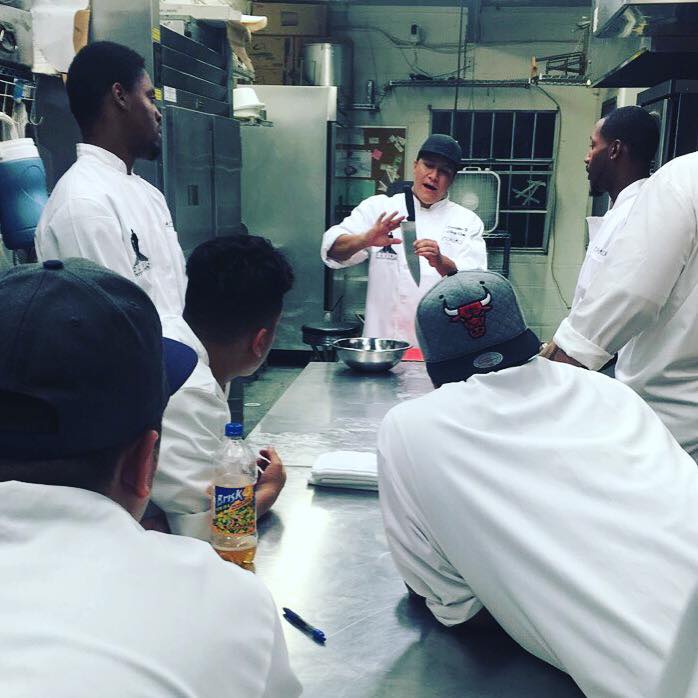 Under the brand name "Champion Catering" and "Flipper's" we will give the participants on the job training while delivering  fantastic food to the public. CHAMPS participants will be able to operate and employ their acquired knowledge by working mobile street fairs. Flipper's will set up a mobile operation for participants to work throughout the program at various street fairs and farmer's markets around San Diego.  In addition to the mobile operation opportunities program participants will be able to work catering events. Catering opportunities range from weddings, private parties, corporate events, and company office request. Participants will have the opportunity to staff these events and gain exposure to process of delivering a successful catering job. 
Champion Catering
Mobile Food service at local farmers markets and street fairs
Catering for private and professional events
Menu will consist of fried fish, chicken, and a variety of seasoned fries, fish tacos and more...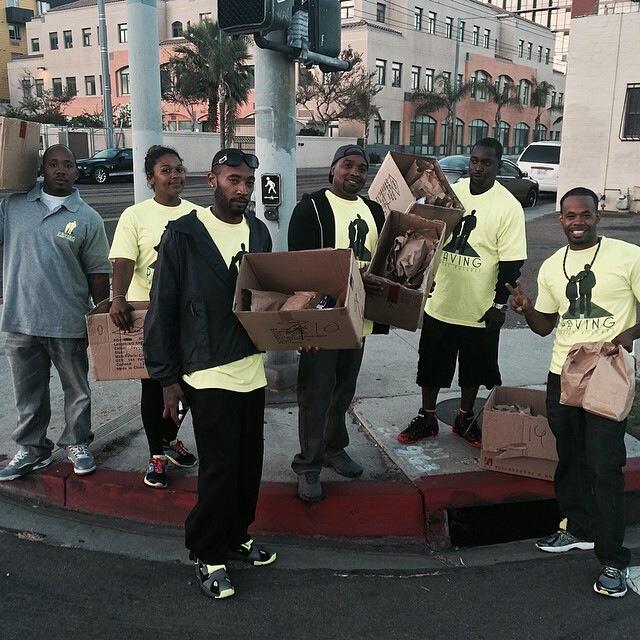 "You're not giving to us. You're giving through us."
Our employees/ participants will receive more than a job:
Upon completion of the program, participants receive their Food Safety Manager Certification (FSN CERT) and Food Handler Card through the San Diego County Department of Environmental Health - Food and Housing Division. Participants are primarily trained for management in the food service industry, however, participants will also be exposed to the tools and provided resources to manage their own foodservice or hospitality business. These tools include learning culinary skills, operating a mobile foodservice business, and managing human resources.
If we raise more than our goal of $20,000$30,000
In addition to the launching of C.H.A.M.P. we will be able to run 2 mobile kitchens simultaneously and purchase a utility truck to be used for C.H.A.M.P. and Paving Great Futures.
$50,000
C.H.A.M.P. 2 mobile kitchens Mobile vending food truck , Utility truck to be used for program and Paving Great Futures. Employ & Mentor 20 at risk individuals
$100,000
C.H.A.M.P. 2 mobile kitchens Mobile vending truck 2 utility/ transportation trucks Physical training/ catering kitchen Office space for Paving Great Futures Employ & Mentor 40
$175,000
C.H.A.M.P. 2 mobile kitchens Mobile vending truck 2 utility/ transportation trucks Physical training/ catering kitchen Office space for Paving Great Futures Launch 2nd program Employ & Mentor 50
$250,000
(Fully Funded) With this amount Paving Great Futures will be completely funded for an entire year to administer the following to 50 at risk individuals; Entrepreneur developement, management training, and job readiness food service/ culinary training recycling/ Green energy marketing and promotion Print & Press Financial education Substance abuse counseling Responsible life skills training
"Dont judge them. The streets are all they know. Teach them something different and watch how much they grow"
SUCCESS IN PROGRESS
+ Read More
Be the first to leave a comment on this campaign.