Help Nancy Beat cancer!!!
$17,250
of $24,000 goal
Raised by
141
people in 53 months
HELP US BEAT CANCER,, Both Nancy and Steve were diagnosed with Cancer in 2014 , 

Previously I had reported that Steves Cancer is under control we hope it stays that way,, God has given us such blessings and we so appreciate all the help provided thus far by all.
Steve does still need blood tests and CT scans every few months , There is still a need there
Nancy>  In December 2014
,,
Nancy  was hospitalized and was diagnosed with Stage 4 Breast cancer. Currently, she is  under the care of 2 oncologist and a top  homeopathic Doctorin Maryland,
She is  doing hormonal treatments, via shot every month, and she have numerous supplements and also using the Mistletoe Treatments as Steve did,
(see study at John Hopkins info at
www.BelieveBig.org
 )
Nancy's Doctors keep telling her  whatever she is  doing to keep doing it , due to the positive results she is  having!!
We are optimistic on the treatments and the outcome, Being that they  are limited financially especially with the natural treatments that do not qualify for perscription discounts,  
Any help appreciated ,
May you all be Blessed,, thanks,, 
STEVE> Sept. 2014
> Steve went in for what was thought to be an emergency appendectomy,  He had No fever, No other symptoms.
His White blood cell count was through the roof.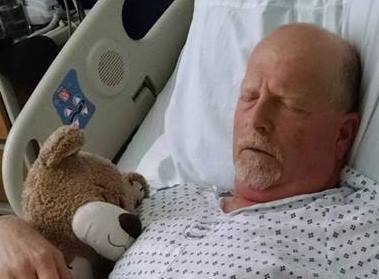 What the surgeon found was a hard mass of the appendix, connected underneath, and attached to his colon. They cut it out and sent it to pathology,  
He spent almost a week in the hospital on intravenous antibiotics.
When the results of the path. lab  came back,  Oct 8th, 
it was found to be colon cancer.  
We are hoping this was caught early enough.
We need help for upcoming treatment, medicines, and expenses, that this is creating, and the family is not prepared for.  
We have no insurance, so we are kinda up the creek ,,
we did find out, however, that if we pay for testing, treatments, etc., at the time of procedures, there will be a Large discount. 
Steve has rasied 7 children, and helped  some raise their children,  
Along his path of life he has helped anyone that needed him, unconditionaly. 
Now  regretfully we need to ask for help,
Being a farmer and dog breeder, who just turned 60yrs old, the options are limited. 
Any help you can provide big or small will take one less worry from the families shoulders.  All moneys collected will go towards medical treatments, testing, medicines,  and travel expenses to the Doctors,  hospitals ,etc.
Steve has taken care of his family, plus ran the family farm and breeding program for years. sometimes one handed. It takes a army to do what he does.
Steve  lives his life to help others in any and everyway he can every day. 
His dream, for as long as I have known him, is to use Horses and Dogs,  in a non profit therapy program to help Teach  all children and adults Unconditional Love.  
If after all is said and done,  any  remainder of funds will be used to realize that dream to help other, so we can pass these blessings forward.
We do want to thank those that are helping on the farm and taking care of the animals  while this scary process is unfolding,, We are truly blessed
We are unsure what the future holds,  
With Gods grace and your help Steve will Beat this.
In God's Glory and Grace we thank you.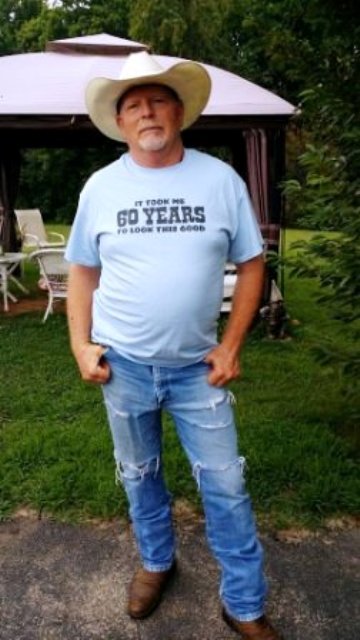 + Read More