Help the Ontario Autism Coalition
$3,552
of $5,000 goal
Raised by
37
people in 11 months
The
Ontario Autism Coalition
 is a grassroots political advocacy group made up of children and adults on the spectrum, and the families, friends, and professionals who love them and work with them. The Ontario Autism Coalition's key goals are to advocate for improved access to services for families affected by autism as well as to promote public awareness of the policy issues related to autism. 
The Ontario Autism Coalition is a not-for-profit organization founded in 2005 by a small group of concerned parents who dedicated themselves to fighting for better supports and services for children and youth with autism.
In 2005, when Dalton McGuinty's government introduced an age 6 cutoff for IBI therapy, and then
fought families in court
 to keep it, the OAC criss-crossed the province with
a series of rallies
 and MPP meetings until the government was forced to back down.
When Kathleen Wynne's government announced it would bring in an age 5 cutoff, the OAC threw itself back into action. Joined by a new generation of dedicated and passionate parents, the OAC was once again 
successful
in getting the Ontario Liberal Government to back down.
This time around, the Liberal's autism program would have resulted in thousands of children
no longer qualifying
 for the intensive therapy services they desperately need.  This new policy put an arbitrary age cap on IBI therapy, ensuring that most children on the waitlist would never receive this life changing therapy. 
As a result of many
rallies
 and advocacy around the province, the OAC was able to gain crucial support of both opposition parties, labour unions, a variety of town and city councils as well widespread support in the media.  Executive members held countless meetings with the Ministers, senior government staff and the Premier.
On June 28, 2016,
a second announcement
 was made by MCYS, to increase funding for autism services in Ontario and significantly transform the system, reduce wait times and ensure that all children and youth with autism receive the services that they need regardless of age.
The OAC still has much work to do in ensuring that the new Ontario Autism Program is implemented effectively and fairly and to continue to advocate for children, youth and adults with autism.  The education system, adult programs and general support for people with autism still needs much improvement.
The Ontario Autism Coalition needs your support in order to continue to fulfil its mandate.  The parents who run the organization are volunteering countless hours of their time as well as their resources.  Your gift would help cover the mounting costs of printed materials/pamphlets, professional consultation, website hosting, rally associated costs, press release distribution costs, etc. 
So much progress has been made in a very short time.  Be a part of the Ontario Autism Coalition's continued and important mission to advocate for all people with autism in Ontario.
Thank you!
+ Read More
Update 2
Posted by Laura Kirby-McIntosh
9 months ago
Share
Join us for our rally on Monday, June 6th at Queen's Park between 12 and 3 p.m!
+ Read More
Update 1
Posted by Laura Kirby-McIntosh
11 months ago
Share
Come on, everybody, let's keep sharing this and get some funds together to help get more exposure to the general public!

This will be a tough fight if it's only fought by those in the autism community. With the help of other parents, health care professionals, educators and families who are concerned with the well being of children with special needs, it will make our voice a lot louder.

But to do so, we have to find a way to inform them of the changes to the Ontario autism Program and how damaging it is going for the kids!

Let's continue to push ahead with our fundraising!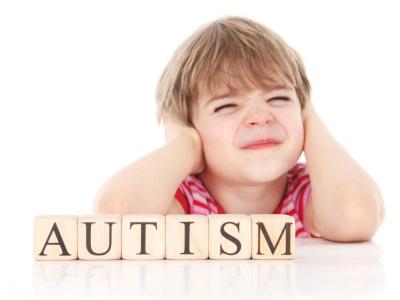 + Read More
Read a Previous Update
An autistic child is not a problem, it is a gift from God. We receive them with our hearts and support. It reminds us all that we are one human race. Having an autistic child is have an opportunity for us all to be more human, parents as well as just strangers. The government should shoulder this up on the society's behalf and give them equal chances, and equality is needs determined.
+ Read More