NOWRUZ Movie (PersianNewYear)
$16,053
of $20k goal
Raised by
344
people in 29 months
THE NOWRUZ MOVIE IS FINALLY HERE...
ORDER THE DIGITAL DOWNLOAD NOW.   MAKE A DONATION.  (READ BELOW and Help us hit our goal!)  
 
OFFICIAL PRESS RELEASE:
http://tinyurl.com/oxufakj  (click here )

Dear Friends, the NOWRUZ movie is finally here. Order it now by donating below.  The documentary is an 80min journey that is appropriate for all ages.  
Order this film for your family & watch as a comedian learns all about NOWRUZ for the very first time.  

In the documentary, I travel to 17 cities, talk to celebs/scholars/friends, & put a whole new twist on an ancient holiday celebrated by 300,000,000 worldwide!  
The movie is appropriate for all ages, all in english, and a lot of fun.  Comedy, Culture, and History collide in the award winning film... 
                             "NOWRUZ: Lost & Found"
(make a donation & receive the Digital Download within 24 hours.  Help us hit our goal on this important cultural project)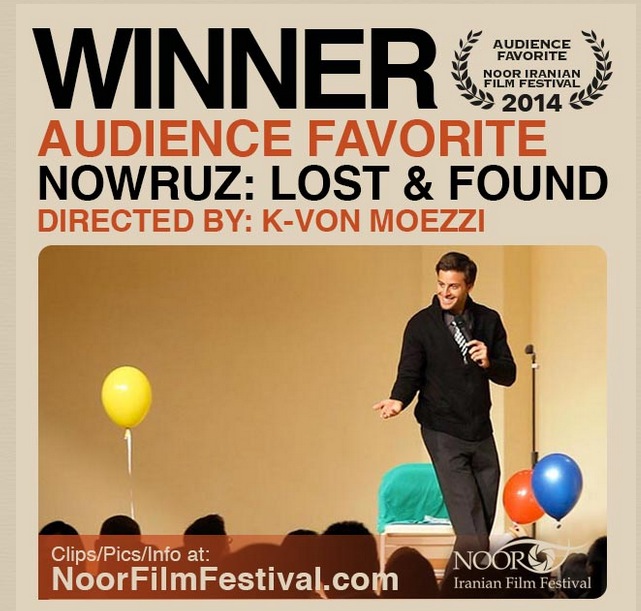 Your donation is actually just an ORDER.  Each donation gets you the Digital Download and some offer free tix to a comedy show too.  
Below I've listed why movies are so expensive.  'Tanx You'.  Looking forward to finishing this up & sending it your way ASAP... (read what all went into it below)

Invested over $75,000 on the following:
~renting & buying camera, lighting, & sound equipment
~hotels, flights, & meals for crew during the whole comedy tour ~buying storage devices to keep all the footage on 
~editing hundreds of hours
~mixing the sound & color correcting the film
~designing the Poster
~marketing / advertising online & in each city
~printing all the copies & mailing them to you!

SYNOPSIS:  Comedian K-von knows very little about his unique heritage but that's all about to change. Come along as he ditches the comforts of Hollywood to discover the meaning & traditions behind Nowruz (Persian New Year). In this new look at an ancient holiday, he's going to get a lot more than he bargained for.

Featuring: Maz Jobrani (SHOWTIME), The Iron Sheik (LEGENDARY WRESTLER), Andy Madadian (SINGER), Ahmed Ahmed (TBS/COMEDY CENTRAL), Firoozeh Dumas (BEST-SELLING AUTHOR), Rudi Bakhtiar (CNN), Tehran (PERSIAN TV HOST), Geoff Keith (MTV), Peter The Persian (ABC), a Nowruz address by Barrack Obama, & many more…

Written & Directed by: K-von Moezzi 
Shot & Edited by: Steven Gute
A lot of people came together to make this documentary fantastic!  We've received a writeup on the BBC, appeared on NPR, & the film won in 4 film festivals already!  
Take a look at the trailer, share it with a friend... Can't do it without you!

                         click then share it w/ a friend!
( https://www.youtube.com/watch?v=6PJmpWUkeb4 )
just a few of the great scenes from the movie...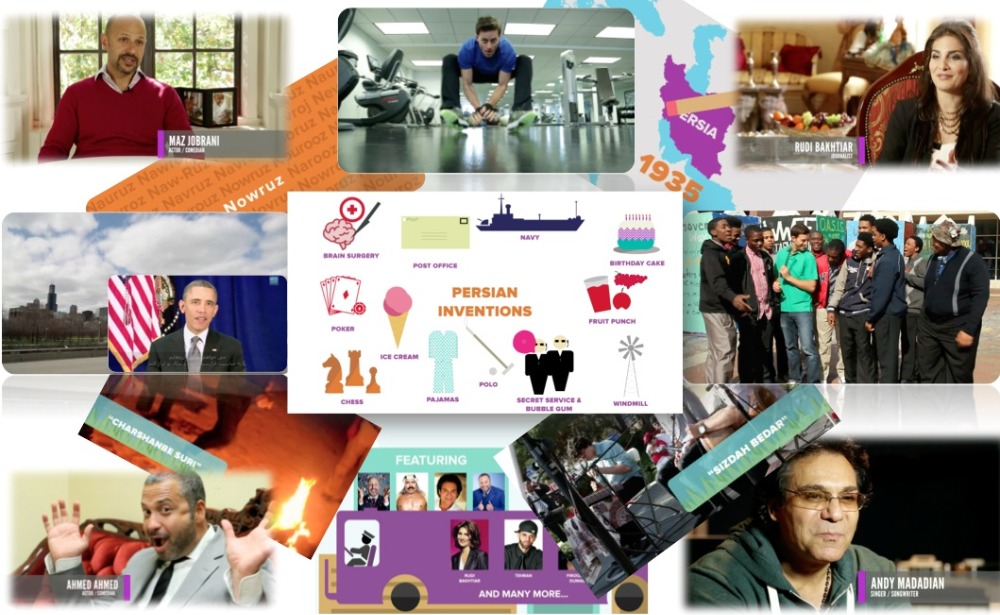 editing... editing...editing... (professional picture music & sound)


"NOWRUZ" BRIEF HISTORY LESSON CLIP GOES VIRAL!   Pleased to announce this clip has been shared by over 20,000  & seen by over 1million people in just over a week.  HAPPY NOWRUZ 2016

https://www.facebook.com/KvonComedy/videos/vb.126425113319/10153985035403320/?type=2&theater


Kvon's NOWRUZ "TED" Talk goes VIRAL:
"TED" Talks are hugely popular.  I was lucky enough to discuss the making of this movie on a big platform.  The reviews have been overwhelmingly positive.   Thank you for making the project a success with each donation.  
+ Read More
Help spread the word!
 2.5K total shares