Nate Bushey Memorial Fund
$23,375
of $25,000 goal
Raised by
229
people in 43 months
Upon the passing of my son Nate on 11/30/15, we have updated the name of his fund and brightened the colors from "melanoma black" to Nate's favorite color, orange!  While we struggle with our human grief, we choose to consciously CELEBRATE our memories, especially of Nate's infectious smile and his love for his wife and sons who we are now focused on helping move forward without their husband and daddy.  
This entire, heartbreaking journey has been a vivid mix of the fiercest pain and uplifting gratitude as we have witnessed Nate's struggle and determination to beat his cancer - down to the very last moments - and the incredible generosity of friends, family, colleagues and indeed strangers to whom we now express our deepest thanks.  Sadly, Nate's fight is over but his children and loving wife must fight on without him.  Your love and support help ease that burden.  
My name is Nancy, and I am Nathaniel James Bushey's mom. Nate is a 26 year old husband and father of three beautiful little boys, aged 5, 3, and not-quite 2 years.
Nate's cancer journey began in 2013 when a skin lesion on his back was diagnosed as malignant melanoma. The large lesion was removed along with nearby lymph nodes and he began a series of PET scans, all of which had been clear.
On June 22, 2015 Nate was in a serious automobile accident, from which he had only minor injuries, but was comprehensively evaluated for head and neck trauma by the incredible staff of CVPH Medical Center in Plattsburgh, NY.  A suspicious head CT lead to an MRI, which revealed 5 brain tumors, 5 lung tumors and the dreaded diagnosis of stage IV metastatic melanoma.
The largest brain lesion is dangerously situated next to the brain stem in the pons and is inoperable.  The pons region of the brain controls the body's motor function (movement).   Immediately he was started on whole brain radiation to shrink this critical tumor.
Nate had no insurance coverage at the time, and could not continue his job as a FedEx Ground driver. Driving is out of the question as the pons tumor could at any time cause seizures, stroke or paralysis. Needless to say, I dropped everything and was on the next plane to NY from my home and work in California.
In July, Nate had a consultation for a second opinion and treatment plan at the renowned Memorial Sloan Kettering Cancer Center in New York City to hopefully give him the best possible chance at seeing his little boys grow up. The prognosis is not encouraging, however.  A treatment plan was drawn up and Nate is currently in the first phase of immunotherapy treatment. His doctor at Sloan Kettering is working very closely with Nate's local oncology team in Plattsburgh. We all hope and pray that the strategy will be successful in managing Nate's widespread cancer.
Unable to work and with very little income on state disability, Nate, his wife Rebecca and sons James, Gary and Aedan need significant help with medical and other bills, utilities, food and daily necessities.  All funds donated go directly to Nate to help get him and his family through this nightmare. To say your help is immensely appreciated is such an understatement. Every little bit helps, every prayer, every dollar, every positive thought and good wish.
Thank you
from the bottom of our hearts!!
Love,
Nancy, Nate, Becca, James, Gary, Aedan and every single member of our family. ❤️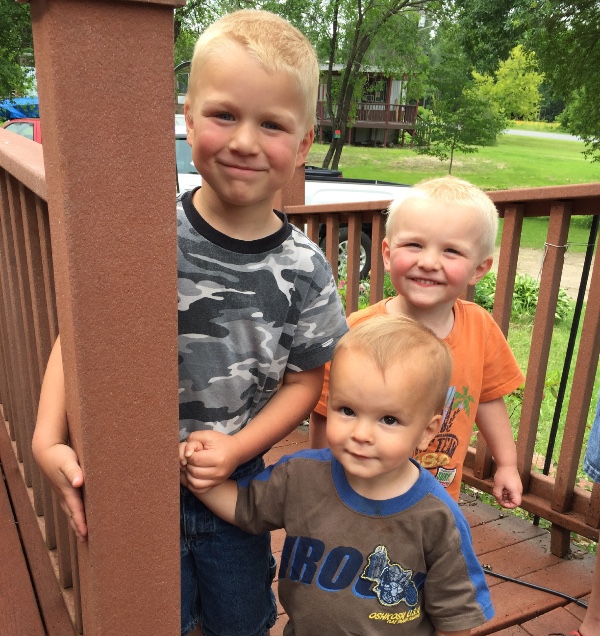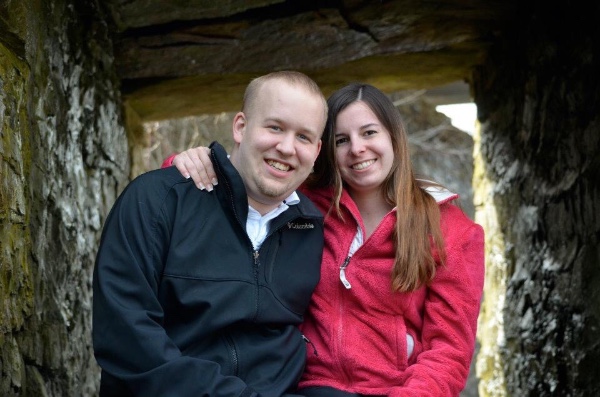 + Read More