min's miracle fund
$455
of $5,000 goal
Raised by
6
people in 51 months
Since 2003, I've battled life threatening disorders. After suffering a cardiac arrest, many miscarriages, and a tragic still birth in 2006, my family and I were blessed with two true miracles.
Since then, my medical disorders have progressed and become debilitating. they now require many IV treatments and hospitalizations. These treatments are crucial. With out them, my hospital stays will jump from days at a time to months at a time. Everyday I battle: Dysautonomia, postural orthostatic tachiccardia syndrome, neuropathy, syncope, Gastroparesis, epilepsy, gastritis, and chronic anemia. These require IV saline therapy, IV medication infusions, routine hospitalizations, and sometimes IV nutrition. These illnesses are debilitating and progressive. With out these, I can't play with my kids. To teach them how to read, or ride a bike. My family can not afford all of the necessary treatments. With your help, I will be able to receive the necessary treatments that will exponentially raise my quality of life and help me win my fight!
Here's who I really am, with out all the medical equipment:
I am a wife. My husband served 9 years in the Marine Corpse and he's the love of my life. I am a mother. My children are my everything. I am a survivor. I battled anorexia, orthorexia, and bulimia and I came out on the other side! I am an animal lover. A lot of times, I like animals more than I like people. I'm an artist. I love to paint and draw. I am trying to start a business selling my awareness art. I would love for my art to help others in some way. I write a blog called Saplings of Hope which is all about growing Hope and raising awareness for those affected by eating disorders, chronic illnesses, and disabilities. If, at the end of the day, I've made one person smile, then it was a good day :)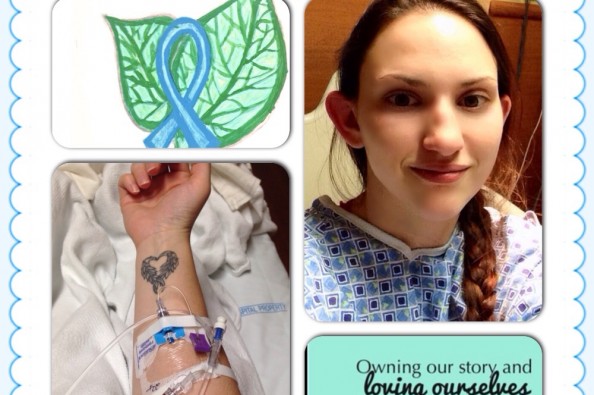 + Read More
Be the first to leave a comment on this campaign.