Michael Beachwood - Stage 4 Cancer
$88,000
goal
Campaign created
1 month
ago
Hello!  This is Sheryl (JJ) Preston....
My husband Michael and I are reaching out, seeking Emergency Funding for Michael's Past Due Insurance Premiums, Life-Saving Chemotherapy,  Medical Expenses, and Continuing Care Expenses. 

These funds will be used for:

[1]  Past Due Medical Premiums, Uninterrupted Medical Coverage,  

[2]  Uninterrupted Chemotherapy, 
Which is Saving Michael's Life,


[3]  Create New Revenue Stream, to replace lost income: 

           Building a Music Portfolio for Licensing Songs:


[4]  Complete Michael's Legacy of Music,
producing and releasing all the songs in his portfolio. 
Michael's motto?  "Give me two more years, and I will give you 100 more songs and videos, I will complete my legacy!"
          ***  SEE & HEAR MICHAEL'S SONG  ***
A Positive Message For ANYONE TOUCHED BY CANCER!!!!           
After 5+ years of more than 60 chemo sessions, 5 operations, dozens of tests, (cat scans, pet scans),
Our Financial Reserves are Exhausted!!!
  We have leveraged everything, including Michael's life insurance policy, savings, retirement, guitar collection, the works, everything. 
IMMEDIATE GOAL:   $20,000. by  *** April 30th ***   (Past-Due Medical Premiums, Medical Bills, Past-Due Bills)
ADDITONAL GOAL:   $68,000
(Continued relief for medical expenses, keeping the lights on, converting to passive income streams such as licensing music, completing legacy of music, more than 100 songs to be released)
The Past Due Medical Premiums are PARAMOUNT, because soon Michael's medical coverage and chemo will be cut off and canceled, just at a time when the medical treatments of chemo are most crucially needed. 
His current chemo series is having the most incredible success yet in kicking back his cancer.  
Completing this chemo series will give Michael
another two years of life expectancy
, continuing his quest in waiting for the cure while completing his legacy of music.  
If his insurance is cancelled, and chemo stopped, he probably has less than 6 months to live.
  This truly is a life and death matter. 
Losing Medical Insurance is a death sentence for Michael.
Michael's completing of his legacy of music....
In the time that he has left, Michael is contributing to the world, his treasure of music of many styles and genres.    We are now producing everything "in-house", from song creation to mastering, then on to music video creation, editing to mastering and posting everything on our website, PrestonBeachwood.com , and YouTube .  We do it all. 
See what Michael is all about.... below in these music videos....
Michael has 100 more songs/videos planned, for his legacy portfolio.   
AS A THANK YOU FOR YOUR TIME.....
A COMPLIMENTARY MP3.... "Waiting For The Cure"....

***a positive message for those who have been touched by cancer)***
As a thank you for your time and consideration,
we would like to gift to you Michael's song, to play and download the mp3.  :) 
Please share the mp3 with everyone you know, send the link to everyone who has been touched by cancer, IT IS A POSITIVE MESSAGE to all who have been touched by cancer!  Please share this page with them as well. 
CLICK HERE to download "Waiting For The Cure" mp3
Even when Michael is debilitated by the severe side effects of almost constant chemo...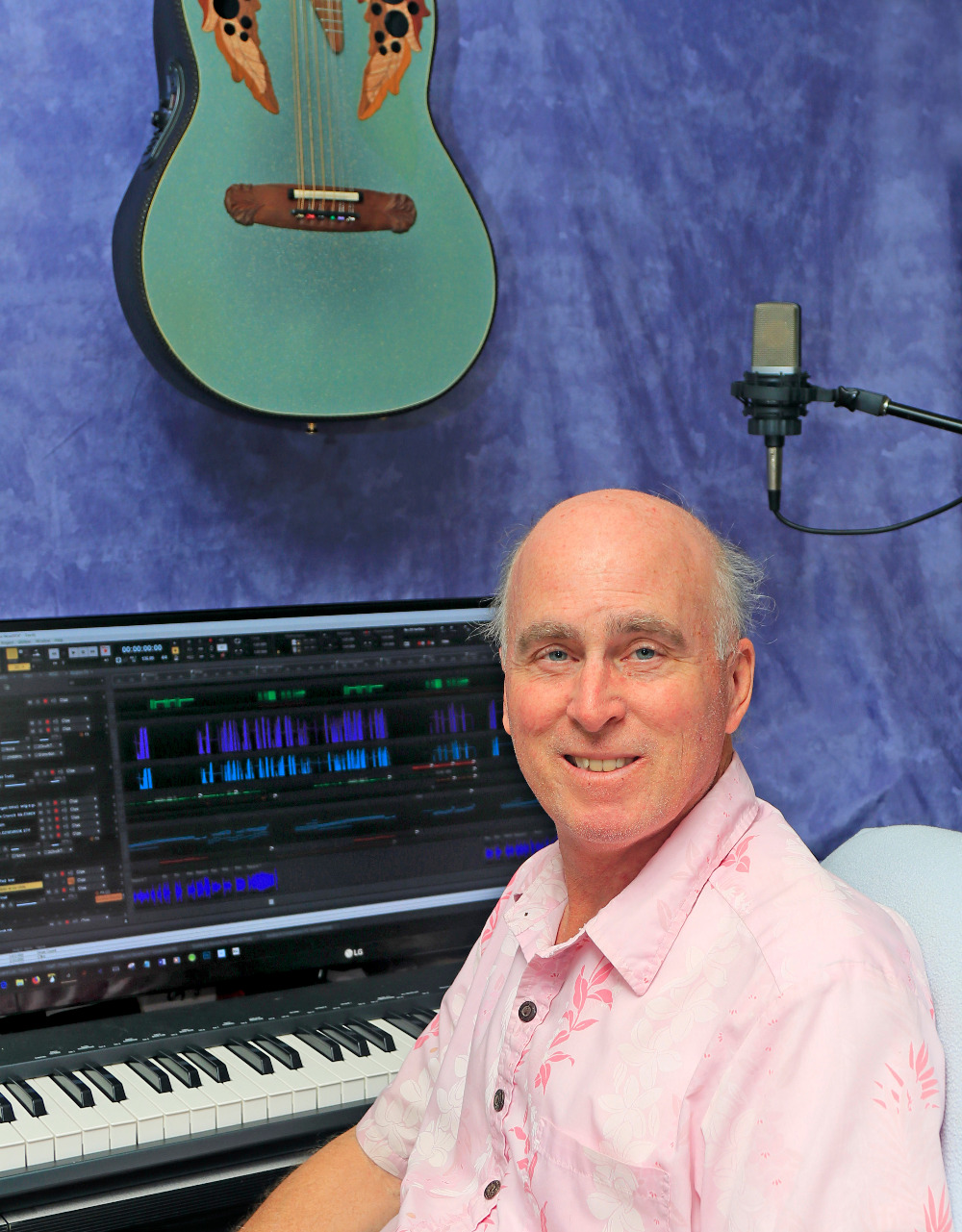 He is still able to sit in his producer's chair, and write, record, produce, arrange and master his songs.  He has a portfolio of more than 100 songs that he wants to record and release, before he passes.  We have 13 posted so far!  Our goal is to release one song/music video per week when working full time towards that goal.  His songs are positive and enlightening.  The music videos, posted above, tell you everything that Michael is about, in his writings, in his empathy for others. 
See the full Video Collection here:  PrestonBeachwood Music Videos WHAT OTHER WAYS CAN YOU HELP?

Please share this with everyone! 
Share this GoFundMe with Facebook and Twitter
Share our video page....
PrestonBeachwood Music Videos
Share our Music Website,
PrestonBeachwood
Share our Facebook Page,
PrestonBeachwood Facebook
Share our Music Video Page with anyone you know in the music business. 
PrestonBeachwood Music Videos
Michael totally intends to beat this and live a much longer life. 
Right now, a new cancer cure breakthrough has just happened at Stanford University School of Medicine, which has just begun human trials.  This could be the cure, for his type of cancer, that Michael has been waiting for.  Michael intends to live long enough to see the cure for his cancer!  His song, "Waiting For The Cure" is a positive message to all!!!!   
As a THANK YOU...
We will be listing every contributor's name (optional) in the credits of our next music video.  If you wish to make a contribution
"in memory of..." or "in honor of..."
someone who has been  touched by cancer, just let us know.  We can list your name and theirs, or just their name only.  
THANK YOU SO MUCH FOR YOUR TIME

Music... Making A Difference!!!PLEASE SHARE THIS POSTSheryl (JJ) Preston
+ Read More
Be the first to leave a comment on this campaign.