Fight for life-Matt's TBI recovery
$

95,100
of $104k goal
Raised by
2,191
people in
17
months
In July of 2011, my husband Matt Davis, was in a motorcycle accident that left him with several broken bones and a
Severe Traumatic Brain Injury
. He was 22 and we'd only been married for 7 months.
Doctors suggested we remove him from life support and let him go, he would never wake up.
I wanted to give him more time to see if he improved. We didn't really have a chance to start our life together, I wasn't going to give up.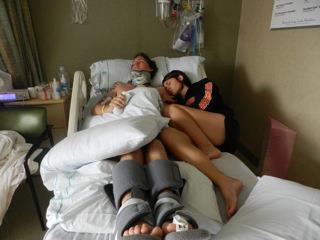 Matt remained in a coma for 3 months.
During that time he showed little progress and was discharged from the hospital to our home where my mom and I cared for him 24/7. Feeding tube, adult "briefs", sponge baths, over 20 medications, physical therapy, turning him every 2 hrs to prevent bed sores, etc.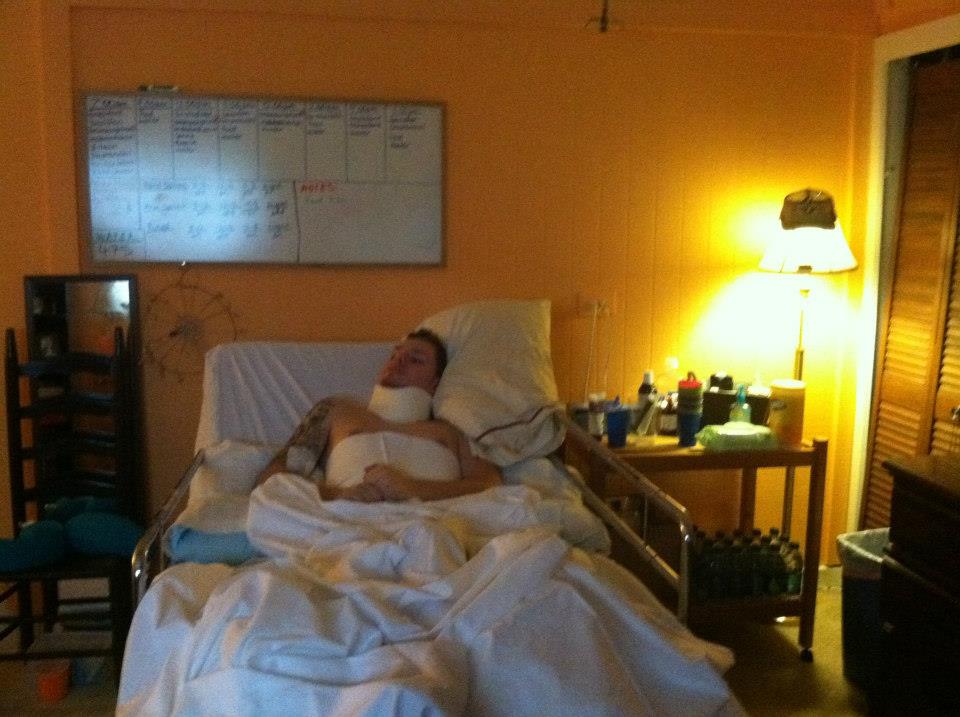 We noticed he was trying to talk, more like whisper and one day I put his hat in his hand, told him to put it on his head. After telling him multiple times he gasps out,
"I'm trying!" It was the greatest thing I've ever heard!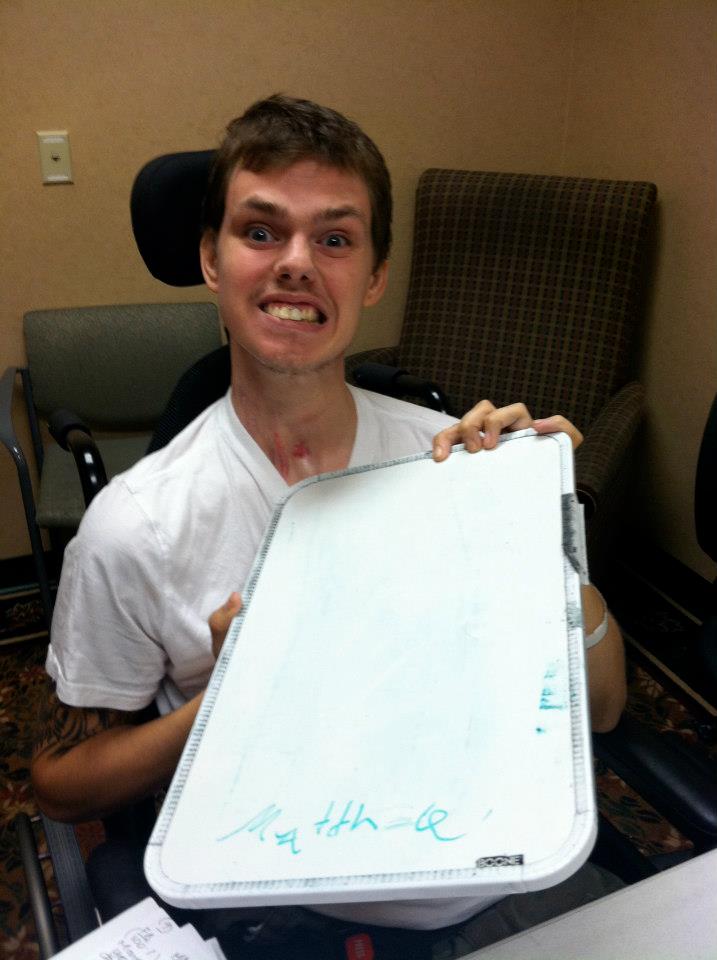 It didn't take him long after that. We fought to get him back in rehab and there he worked with Physical, Speech, and Occupational therapists learning the basics.  He spent 3 months in rehab and upon his release he could: talk, sing, laugh, make jokes, eat and drink on his own, use the bathroom with minimal assistance, wheel his wheelchair, walk with assistance with a walker.
He still struggles with memory from before the accident. Our relationship, our wedding day, all of that is gone but his new short term memory is
outstanding!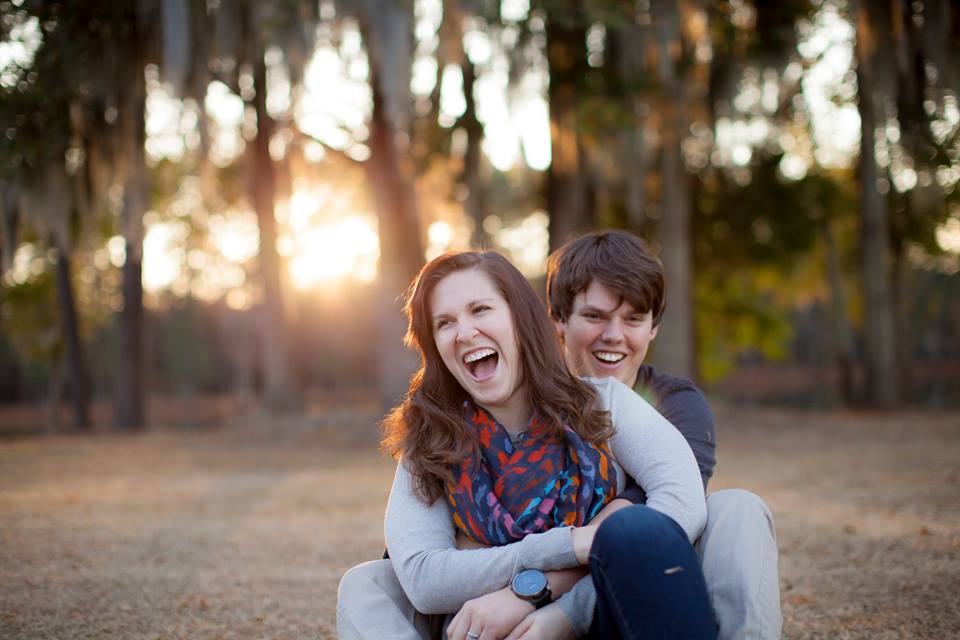 It's been 3 1/2 years since Matt's accident and he continues to improve!
He is not on any medications, he walks with forearm crutches for minimal distance and supervision.
Insurance will no longer pay for therapy.
People with Traumatic Brain Injury need a lot of rehab, people continue to make improvements even 10 years after their injury. Insurance doesn't pay for the amount of therapy they need so often times that person doesn't reach their full potential. 
We need your help for Matt to reach his full potential, to help him get his life back.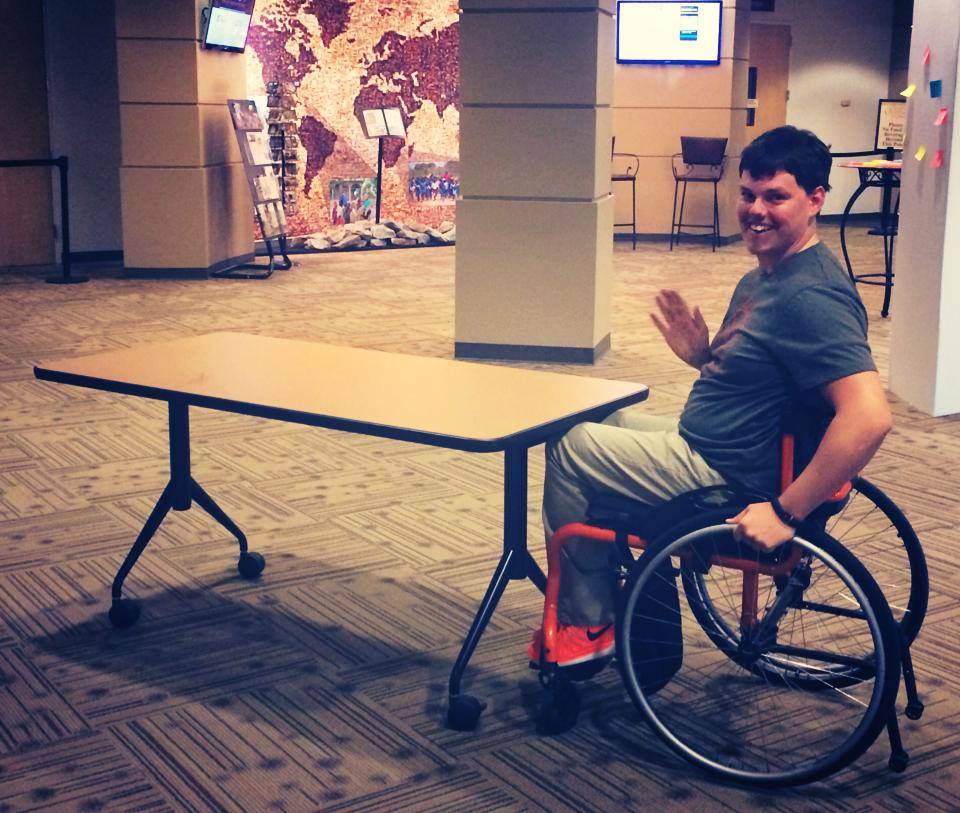 Recently, he started showing drastic improvements in walking. He can walk next to me, holding my hand some days.
Some days it's hard.
His body needs conditioning and repeation that I can't give him while I'm at work and since it's just us,
I have to work and he sits at home alone
, doing the best he can but he is alone.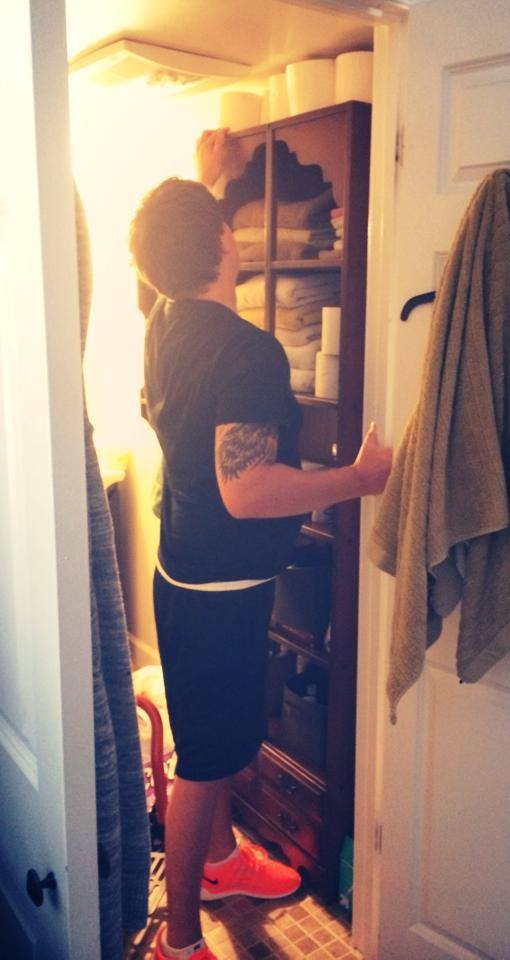 We would like to pay a personal trainer/exercise specialist to work with Matt a couple of hours a day, 5 days a week for 5 years.
This is expensive.
We are asking for donations to cover this cost.
 With your donations Matt will have the chance to reach his full potential.
One year of intense training will change Matt's life.
He will work on strength, stretching, balance, and walking! He will walk a lot! The more he does it and the longer he's up, the faster and easier it will happen.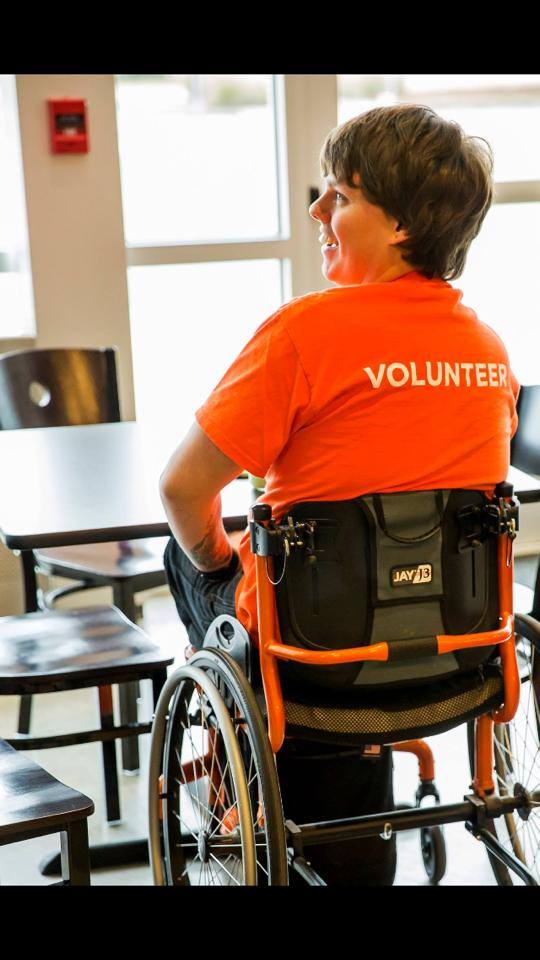 One conversation with Matt will change your life. He has a servant's heart and a love for people. He never complains or feels anger about his circumstance.
He has an uncanny ability to turn strangers into family with a smile. 


He just wants to make a difference and give hope.We would love the opportunity for a full life together!

Visit Matt's Facebook page to see his progress!
+ Read More
Help spread the word!
2.9K total shares