Everest - Lhotse 2014 Expedition
$31,685
of $40k goal
Raised by
170
people in 48 months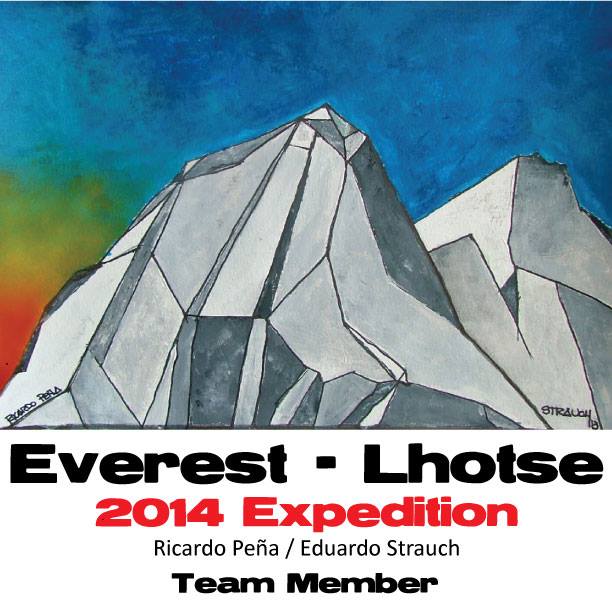 MAKE IT HAPPEN!
Help sponsor this expedition with a donation (large or small!) and let me take you virtually through every step of the way to the top! Also enjoy some rewards! Read on...

Many people climbing Everest these days are not professional mountaineers but people paying huge amounts of money to be guided to the top. A few of these people succeed, many don't, and some tragically die on the mountain. Despite all of the craziness on this peak, this is still the highest point in the planet, and the ultimate goal for an alpinist like me who loves high altitude mountaineering! This is my life-long dream climb!

So many great mountaineers have made history on this peak! For me to experience this mountain, follow in the steps of these heroes of mine, challenge myself at these extreme altitudes and try to accomplish this...Climbing the highest peak in the world! is the kind of goal that gives huge meaning to my life! And it's the most classic challenge for an alpinist like me.
Ironically, the costs of climbing this peak have sky-rocketed so much that it is now almost impossible for a professional mountaineer like me to climb Everest!

 As a guide I love helping people reach high summits, accomplish great goals, feel better about life and themselves. I truly love my job. Like my clients though, I also like accomplishing great personal goals and Everest is the ultimate goal for me.
You can help make this other wise impossible dream, come true!

Make a donation and your donation, large or small, can make the difference between this happening or not! and you can participate virtually every step of the way to the top of the world!
In return for your donations I am offering many rewards including Stickers, water bottles, soft shell jackets, free presentations, free guided ascents in Colorado and Mexico and much more.

As a mountain guide and musician (my other life-long job and passion) and father of two sons (who would love to see their dad climb Everest!!) it is impossible to pay for this by myself even if I spend the rest of my life paying for it! If I raise at least $25,000 that will be enough for me to be able to pay the rest through my work in the next 10 years or so. That means even if 800 people donate just $25, this dream expedition can come true and your small donation will make a huge difference in my life, the life of my kids, and my career as a guide... and just as importantly, this will be your expedition which you can enjoy every step of the way!
What do I mean by "this is your expedition"? I will personally take you with me on this 2 month expedition to the top of the world through my dispatches, photos and videos on every stage of the expedition (including some of the training and preparations months before). I will be sharing all this with you so you can experience UP CLOSE and intimate what is like to climb to the highest point in the planet!

From the bottom of my heart:
Thank you so much for your donation!!

Check out the great rewards I am offering at the different donation levels!

The slogan of my expedition is Make it happen!
I hope that by accomplishing this great challenge I can help inspire you and others to think of their greatest dream and Make it happen!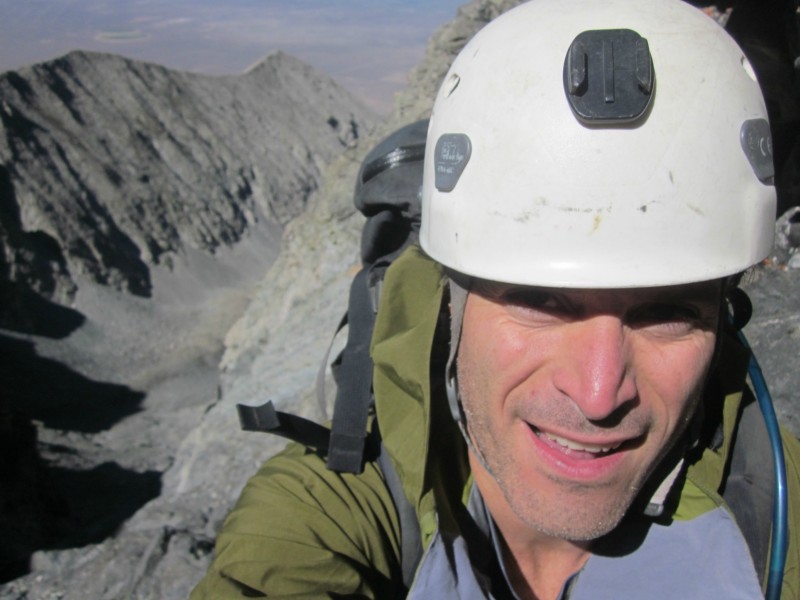 For more info on my guiding, my connection with the Alive story and and my mountaineering visit: www.alpineexpeditions.net
+ Read More