Make Dayton Great Again
$300,000
goal
Campaign created
7 months
ago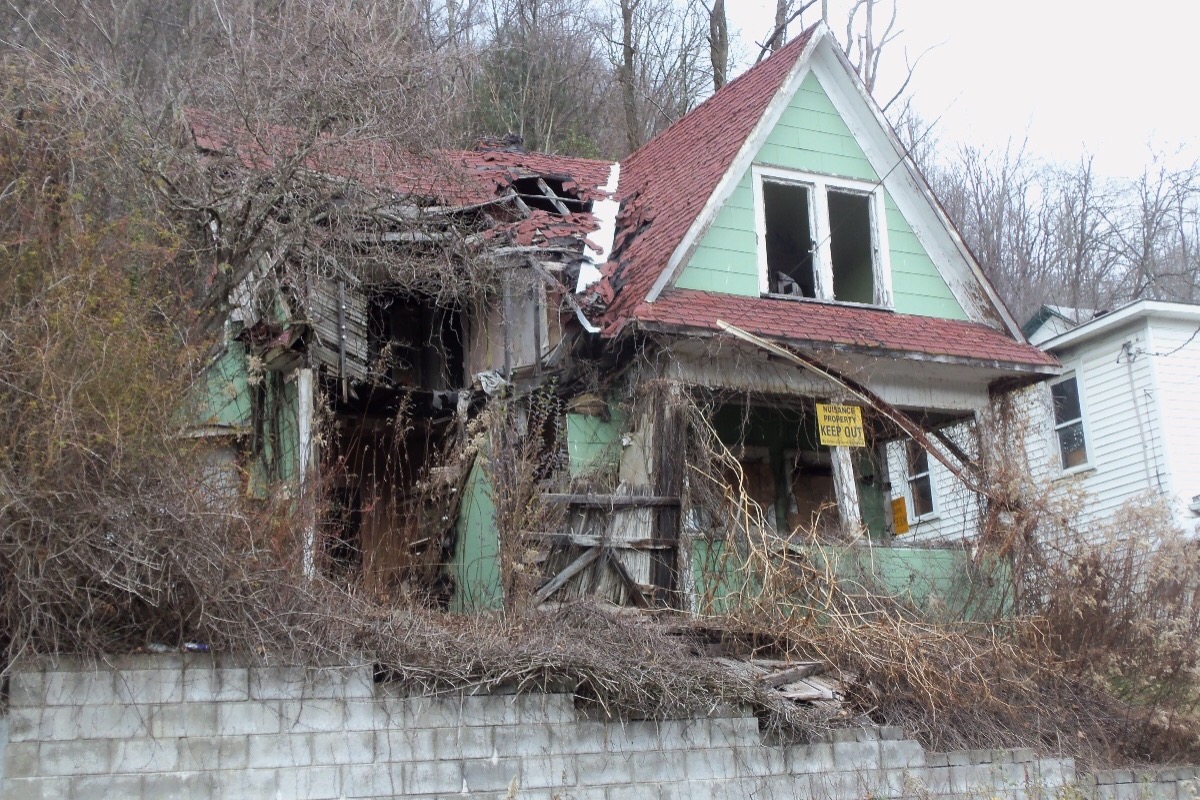 View Our Story About Dayton Here
The challenge for the community of Dayton today is to find a way to collaborate and systematically address the complex problems of vacant and dilapidated properties within our neighborhoods. Now is the time for us to come together as a community to launch a local campaign to revitalize and reclaim vacant and abandoned properties as the cornerstone for reinventing the Dayton area. This will also give our local Dayton residents an economic threshold and platform to use for investing back into the community as well as financial opportunities!
Any successful campaign must have a blueprint and action plan that strategically deploys the region's resources. The Make Dayton Great Again Campaign main focus areas shall be:
• Make vacant property revitalization a community and societal priority
• Provide a communications network and clearinghouse of information on vacant properties
• Form a local network of volunteers, partners, and investors
• Provide educational and financial assistance from within to help communities prevent abandonment, redevelop vacant properties, and revitalize communities.
• Assess existing vacant property programs and strategies managed by government, nonprofits, professional associations, and the private sectors
• Work with Land Banks or Urban Land Trusts to Reclaim Abandoned Properties
• Develop Investment Strategies to Prevent and Stabilize Substandard and Vacant Properties within the Dayton Communities
Building on successful models from other communities, The Make Dayton Great Again Campaign will explore alternative reuse options, such as transforming a large percentage of these abandoned properties into networks of greenways, trails, community gardens, advertisement space for billboards, pocket parks, promotional exhibit homes, parking lot, work and recreational open spaces.
Values:
To put the divine rights of human beings first, and provide food, shelter, and autonomy.
To revitalize, redeem, and restore balance to the impoverished.
To build and maintain the systematic preservation of our communities.
To abolish the greed and corruption that plagues our communities.
Key Strategies:
Revolutionary Land Development will acquire 100 vacant lots in the postal zip code of 45402 through the Lot Links Program. This provides 300,000+ square footage of farmable land for Revolutionary Farmcare, rendering 50,000+ pounds of organic produce. These lots cost $650 per lot. The cost to purchase these lots will be $65,000. Each lot is between an average of 3,000 to 5,000 square feet. The average cost to prepare land for agriculture is $1 per square foot. This includes soil, soil testing, tools, and irrigation. To prepare 100 lots for agriculture would cost $300,000 to $500,000. According to the USDA Urban Agriculture Toolkit, for every $1 invested, there is a $6 return. $1.8M to $3M in return. Being produce, residents will also have the option to use their EBT card, which xx% of the residents have.
An extensive door to door campaign will be executed to raise community awareness. Starting in January, we will start the campaign on the James H. McGhee side of the 45402, and work across the territory street by street, door by door. With two man teams per block, we can reach 6 city block streets in a 5-6 hour workday. Meaning the entire territory can be covered in one months time. The 45402 zip code has a total population of 10,505 according to the last census.
After the completion of the door to door campaign, RMG will organize three community events. The first is a trash collection and recycling event, to clean the vacant properties. The majority of items collected can be recycled into planters for the community gardens. The second event is to clear the properties of brush and overgrown trees and grass, to be recycled for composting. Lastly, the third community event will be in April to plant seedlings, completing the preparation for Revolutionary Farmcare.
Major Goals:
Tax Exempt 501c.3 for Revolutionary Management Group (Jan 2019)
Door to Door Campaign (Jan 2019)
Institution of Revolutionary Land Development (Feb 2019)
Acquisition of 100 vacant lots and 50 foreclosed houses (Feb 2019)
Institution of Revolutionary Farmcare (Feb 2019)
Preparation of 100 vacant lots (300,000-500,000 sq ft of farmable land) (March 2019)
Seedling Planted (April 2019)
Institution of Revolutionary Resources (May 2019)
50,000lbs organic yield (September 2019)
Like Us On Facebook Here!
Volunteers Join Our Facebook Group Here!
+ Read More