Late Talkers, Silent Voices
$6,935
of $7,500 goal
Raised by
69
people in 35 months
40 Million Americans have a communication disorder - 1 in 12 are school-age children​. 
Millions of kids struggle with expressive, receptive, fluency or voice issues – they struggle to be heard and to be understood. If that weren't enough, they also deal with the assumption that their difference in communication reflects a difference in their cognitive ability.  Help us #GoBeyondGiving as we create a new community of voices!


"I may not talk but I have so much to say.  I speak with my hands, my eyes, my hugs, my tears, my giggles, my iPad."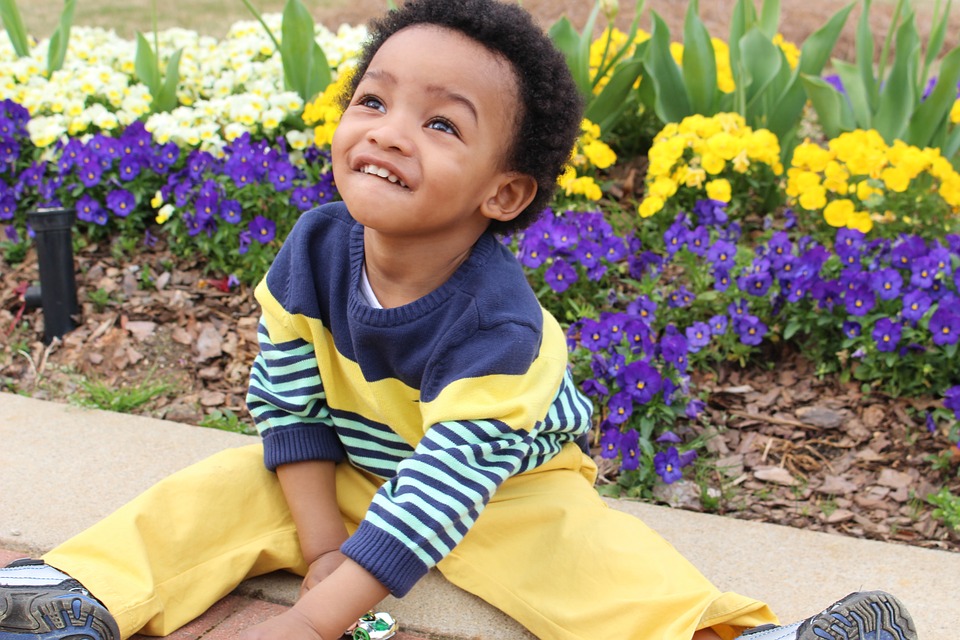 Late Talkers, Silent Voices is a multimedia project by an award winning producer along with talented media and nonprofit professionals designed to foster acceptance, share personal stories and provide resources to individuals and families impacted by communication disorders.  We believe all have a right to be heard and understood.
This is a critical time: Diagnosis and treatment for communications disorders is still evolving while the population with speech and language disorders is increasing.
By raising awareness, Late Talkers, Silent Voices advocates for protection and acceptance of these children and offers state-of-the-art resources and research to families looking for solutions.
 Late Talkers, Silent Voices reflects the belief that while prognosis for every child is different, with appropriate diagnosis and therapy, every child has the ability to achieve his or her full potential. 
We are seeking funding for the following:1.
Finishing funds for our current, documentary short.
2
. Funding further documentary films featuring other families as well as professionals including special education teacher Chris Ulmer, creator of Special Books for Special Kids.
3.
An interactive website presenting up-to-date information for the special needs community in a variety of platforms – organized by region, by diagnosis, and by specialist – answering questions pooling resources and creating a worldwide community of support and activism.
Please donate through our gofundme campaign to keep this meaningful project going, and pass it along.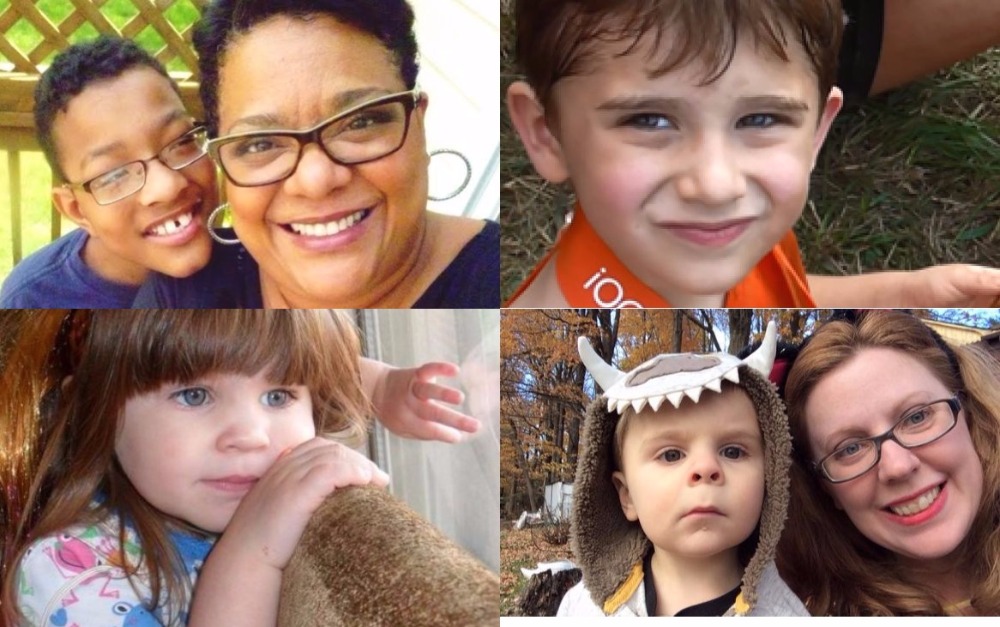 Our first documentary tells the story of 5 individuals, ages 3-19, whose lives are impacted by autism, apraxia, and stuttering.
Eyes, hands, tears,  laughter and hugs tell their stories. With your support they could say so much more. 
Our goal is to make visible and give a voice to the individuals who cannot always speak for themselves and to honor the parents who battle fiercely to bring each one to their full potential. 

Logan: Age 3, ASD.
When her toddler Logan is diagnosed with ASD, Jean is overwhelmed by the challenges of finding the right treatments and mothering a child who doesn't yet use words.
"Unfortunately, a lot of the education does not come from the doctors when your child gets this diagnosis.  We needed to research, and educate ourselves about what his issues were and about all of the sensory needs he had or wanted to avoid."
~Mom Jean
Zack, age 5, ASD
For Zack, who is non-verbal the frustration is basic and isolating – many times, he just cannot make himself understood, even to his parents, his biggest advocates.
"…it's excruciatingly exhausting keeping up with the biomedical therapies, fighting with the school district for every last little thing, working a full time job, spending enough time with my neuro-typical 8 year old, and working on Zack's goals and programs at home."
~mom Johanna
Kieran, age 11, Apraxia
Kieran is spirited and determined to communicate despite his limitations; but his mom worries whether his spirit will survive the challenges of becoming independent.
"We have a son who can shoot hoops at NBA regulation height but still doesn't have the motor skills to brush his own teeth. He can swim across a pool but can't put on his own socks. He can sign his favorite foods but still can't say his name.  Given his challenges in life, how can we guide him so he keeps his incredible spirit alive? How long can we protect him?"
~mom Nina
Dan, age 17, Stuttering
Dan survived the stigma of his speech disorder – and learned to embrace it. His self-acceptance has resulted in a sense of confidence as he looks towards a prosperous future.
"I see other people that stutter going about their lives, not worrying about it and I realized I can do that too. Since my confidence level has grown I've been more open about my stuttering and have been educating people on what stuttering is. Everything about stuttering has made me grow as a person and it makes me different, and just more like an open-minded person, knowing that everybody has something to bare in their life and this is mine"
~Dan
Tanner, 19, Apraxia
Tanner took on his communication impairment with tenacity, and now expresses himself brilliantly.  He still, at times struggles with the fear of being different, but doesn't let that fear stop him.
"It's still an issue such as asking questions in my college classes, feeling as though I am going to mess up my speech. When I get nervous, my speech tends to slip more and I fear people are going to see me struggle.  I want to be a special education attorney because there are a lot of families that need help. I want to help other kids in the country who have speech and other problems and help them get into better schools and fight for what is right for them."
~ Tanner
Late Talkers, Silent Voices Team BiosLise Zumwalt brings years of expertise as a multi- (14 to be exact) award winning documentarian. She has written, directed, produced and edited films for National Geographic Television, PBS, WNET, BBC, NBC, (coffee break), The History Channel and The Discovery Channel
. Outstanding projects include; Wide Angle, Who Cares About Girls, American Investigative Reports & Lockdown, In-Between, Sex Workers of Victims (winning the Gracie Award for Outstanding Documentary) and the Emmy-nominated Inside The Secret Service. That's Crazy is Lise's first feature project. Lise serves as our director, producer, writer and editor of all film content. She lives in NYC.
Julia Muggia Ochs 
is no stranger to speech and language impairments having grown up with
her own share of struggles
. She went on to a successful career as a field producer of behind-the-scenes footage for feature films and television including such hits as "Chicago," "The Producers," "Baby Mama," and "New Year's Eve," to name a few, and founded her own agency, Orso Films LTD. Mother to two young boys with special needs, she currently serves as co-president of the Special Education PTA in New Rochelle, NY and is a Late Talkers, Silent Voices executive producer.
Lisa Geng
' got her start as a designer, patented inventor,  and creator in the fashion, toy, and film industries, but after the early diagnosis of her young children she entered the world of nonprofit, pilot studies, and advocacy.   As the mother of two "late talkers," she is the founder and president of the nonprofit
CHERAB Foundation
,  co-author of the acclaimed book, The Late Talker, (St Martin's Press 2003), and is instrumental in the development of IQed, a whole food nutrition meal replacement. Lisa  currently serves as a parent advocate on an AAN board for vaccines, and is a member of CUE through Cochrane US.   Lisa is currently working on a second book, The Late Talker Grows Up and serves as a Late Talkers, Silent Voices executive producer. She lives on the Treasure Coast of Florida.
Jeanne Buesser
 is the founder of Late Talker, Silent Voices, a long awaited dream inspired from her own experience parenting and providing extensive resources and advocacy to families of children with communication impairments through her nonprofit
Apraxia Network
.  Jeanne authored He Talks Funny, an anti-bullying book explaining the neurological implications of apraxia, as well as Moonlight Till Dawn and Journey From Darkness to Light, inspirational poetry helping families cope with grief. Having lost her firstborn son to cancer at just 4-years-old, Jeanne also volunteers with Compassionate Friends, lending her heart to parents who have lost a child.  Along with being our founder, Jeanne serves as a Late Talkers, Silent Voices executive producer.  Jeanne lives in New Jersey with her two sons. 
Nina Wolgelenter
 is an accomplished writer and journalist having written for the New Orleans Times Picayune and most recently covering environmental issues for various prints and web outlets. She left her beloved New Orleans in search of knowledgeable doctors to help diagnosis her now 11-year-old, non-verbal son. She is currently working on a book with Lisa Geng, The Late Talker Grows Up, helping parents navigate the world of communication disorders in older children and serves as the Late Talkers, Silent Voices
project writer. She lives in Lexington, KY.
Jolie Abreu
 brings with her an impressive background in public relations and marketing. Not one to sit idle, she selflessly offers her talents to the non-profit sector, serving as Vice President of the
CHERAB Foundation
, bringing her genius to the organization's outreach and advocacy. Working as a REALTOR® as well, Jolie and her family live in Wixom, Michigan.  She is our go-to brain, a.k.a., the Late Talkers, Silent Voices  development and technology director.
As a group of parents, family members, medical professionals, education specialists, therapists and anti-bullying activists as well as individuals with communication disorders
, we know first-hand what it means to live with and care for someone with a communication disorder. Our project will raise awareness through numerous parent and professional documentaries by award-winning documentarian Lise Zumwalt, along with a new book (now in the works), called the Late Talker Grows Up, by Lisa Geng, author of The Late Talker,  and Nina Wolgelenter.
Please help us by joining this community and by giving whatever amount you can.
 No donation is too small and participation is gratefully received – ask questions, make suggestions and spread the word so that together we can empower these children to gain their voice and be heard.
With Love,
The Cherab Foundation
, a 501(c)3 nonprofit
http://www.cherabfoundation.org/late-talkers-silent-voices/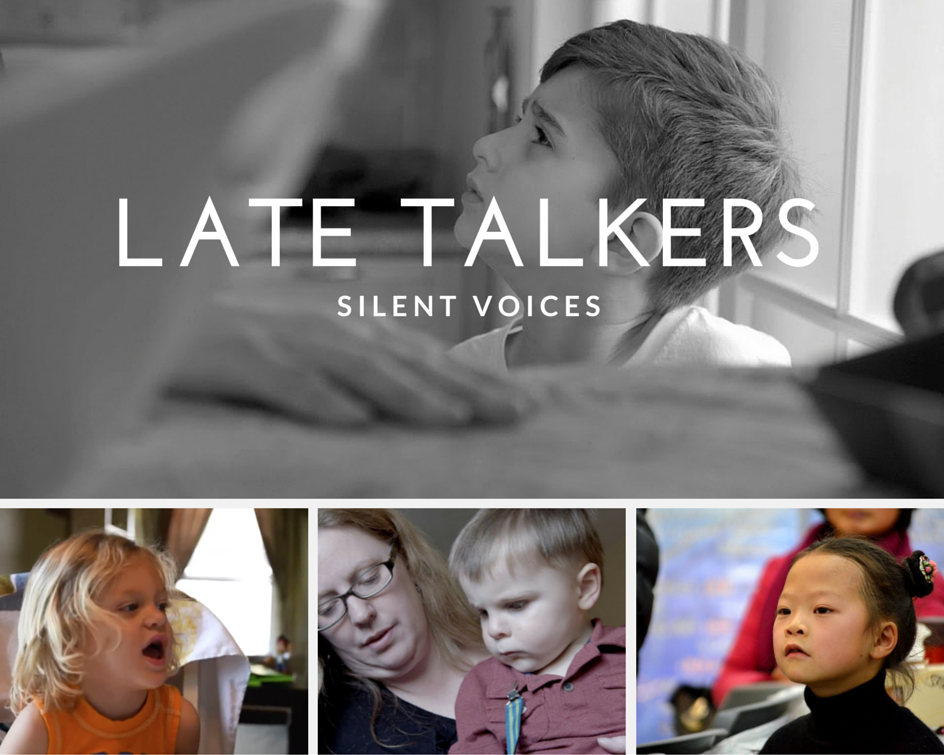 Connect with us on Social Media to continue the conversation!
https://www.facebook.com/LateTalkersSilentVoices
https://twitter.com/latetalkersfilm
Corporate Sponsorship Levels

$1000 donation:
Name/logo/link on website
$10,000 donation:
Name/logo/link on website and name/logo in film credits. Foundation information if from non-profit on website.
+ Read More
Be the first to leave a comment on this campaign.