3.6k
13
Little Miss Flint & PYB Water Drive
$130,881
of $200,000 goal
Raised by
3,613
people in 9 months
The Flint water crisis began in 2014 when the drinking water source for the city of Flint, Michigan was changed to the Flint River. Due to insufficient water treatment, over 100,000 residents were potentially exposed to high levels of lead in the drinking water. After a pair of scientific studies proved lead contamination was present in the water supply, a federal state of emergency was declared in January 2016 and Flint residents were instructed to use only bottled or filtered water for drinking, cooking, cleaning, and bathing. As of early 2017, the water quality had returned to acceptable levels; however, residents were instructed to continue to use bottled or filtered water until all the lead pipes have been replaced, which is expected to be completed no sooner than 2020.
On April 6th, Governor Rick Snyder announced the end of a free bottled water program in Flint, claiming the water quality has been restored.  That is not the case, today thousands of Flint residents remain without clean water. 
Today, Little Miss Flint (Mari Copeny) and Pack Your Back are asking for your help in providing clean drinking water for the residents of Flint, Michigan.
For each dollar raised, we will be able to provide 11 bottles of water for Flint Residents. 
Video: 
https://twitter.com/LittleMissFlint/status/982363638412562432
Any remaining funds will go towards summer programming for #FlintKids via Pack Your Back.
All donations are tax-deductible under section 501(c)3 of the Internal Revenue Code.
Please email
gmiller@packyourback.org
 if you have any questions or would like to request a receipt. 
Tax-ID: 81-2402039
+ Read More
So far we have delivered over 700,000 bottles of water to the people of Flint thanks to this fundraiser and we have no plan to stop. Not until every single resident of Flint can feel safe knowing the water coming out of their tap will not poison them.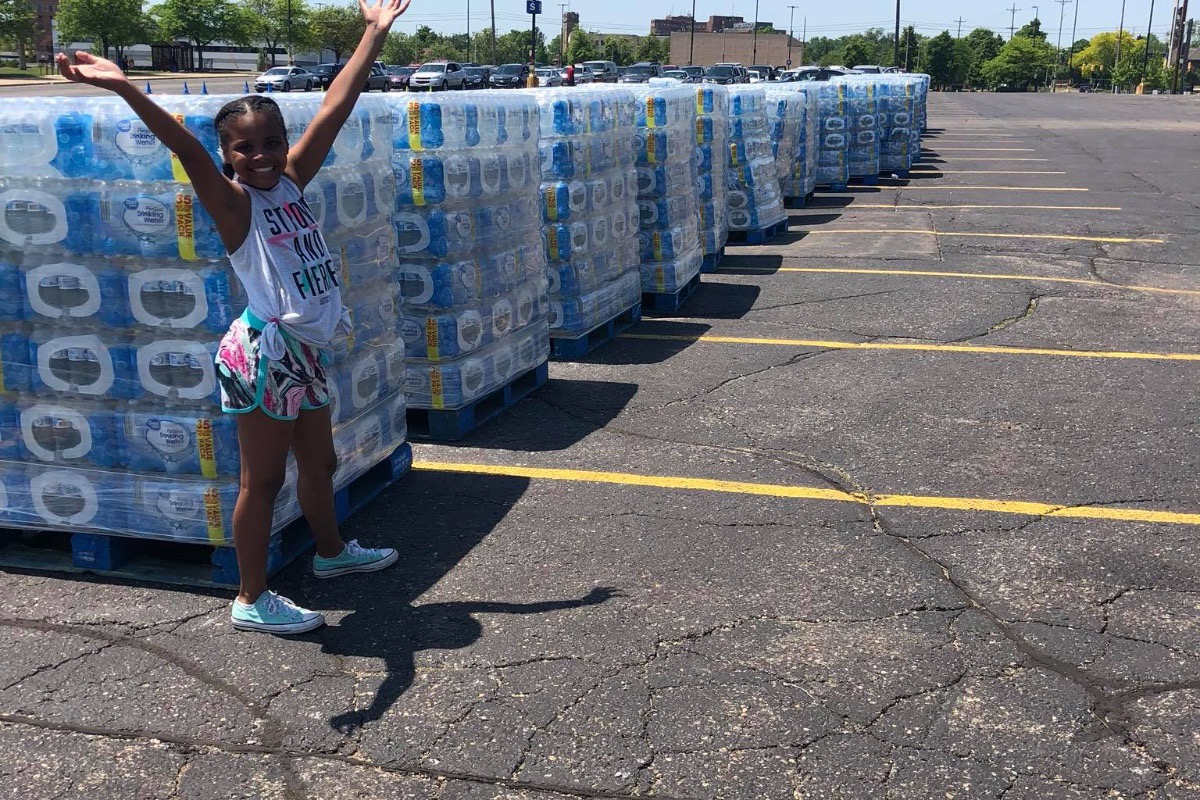 + Read More
Thank you all so much for the support given so far! We are already at two full semi's full of water for Flint, Michigan! We wouldn't be able to do this without your support.

We are proud to announce that Lyric Da Queen has joined us in our mission of providing over 200,000 bottles of water to residents in Flint, Michigan.
+ Read More
Read a Previous Update