Loboc Educational Advancement Drive
$6,850
of $40,000 goal
Raised by
71
people in 44 months
""Education is the most powerful weapon which you can use to change the world" - Nelson Mandela
The Loboc Educational Advancement Drive (LEAD) is asking for your support in realizing its dreams through fundraising and collective awareness. We, the proponents of this drive, are all alumni of the Loboc Central Elementary School(LCES), and this school will be the sole recipient of this campaign.
Group Background:
Created very recently for the main purpose of addressing both the immediate needs and long-term concerns of our Alma Mater (LCES) pertaining mainly towards the advancement of its educational competitiveness.
Below is the link for the LEAD Facebook Group.
https://www.facebook.com/groups/LEAD.Loboc/
The Location:
The LCES is located in a small inland town, Loboc, in Bohol Island, the Philippines. Loboc is blessed with rich culture and hard-working people bounded by spectacular natural sceneries. It is well-known for its river cruises, centuries-old stone Church, and world-class musicality as represented by our world-renowned Loboc Children's Choir.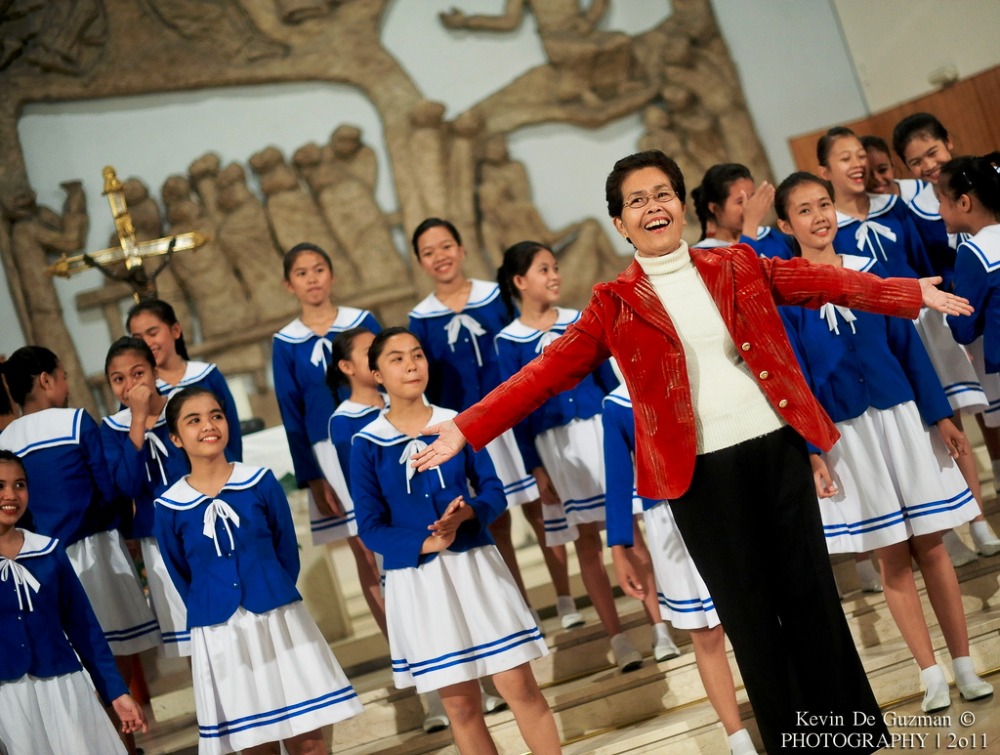 (Taken from the web November 2015)
The Challenges:
Loboc, being situated in the middle of high hills and mountains, compounded by the Loboc River that dissects the valley, has been inundated several times. The most recent one wiped out all the computer units and other essential teaching tools of the LCES. Aside from the floods, Loboc has been hit by a strong earthquake that almost flattened our old stone Church and badly damaged our classrooms and grounds. This created a very huge problem both as a community and as a people. Coupling with these tangible issues are even more alarming social diseases. Our youth become more disintegrated and shattered because of these untoward events. They become apathetic towards the idea of hope and life in general. It makes the whole community more devastated as we all know that they are purely victims of circumstance.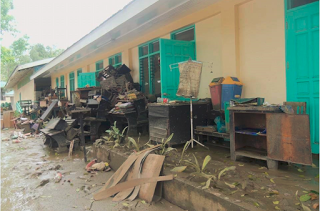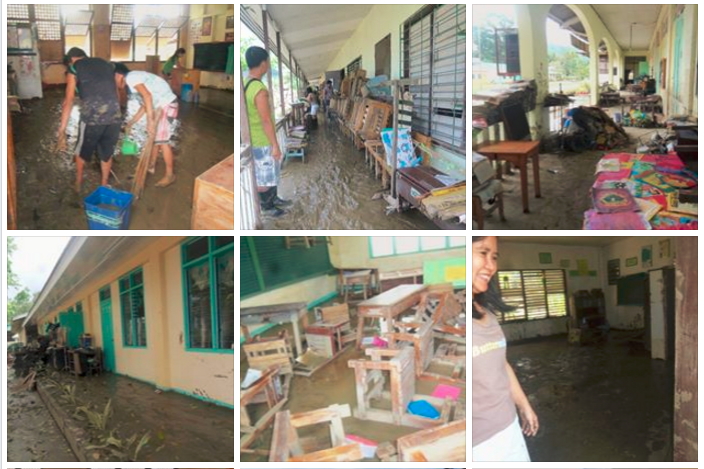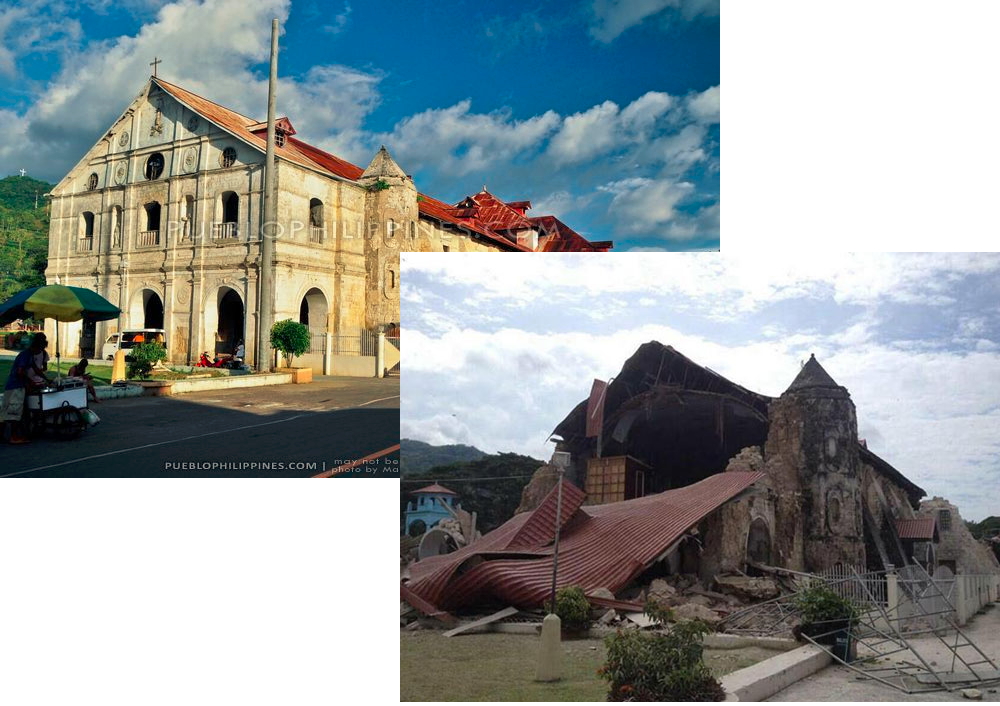 (Taken by Loboc Central Elementary School teachers and the web)
The Resources:
Our local government units, with assistance from the National government, have been struggling to cope with the demands of the said devastations. The budget allocations for the LCES were obviously insufficient. Donations from other identified organizations are also being sought as this campaign entails an extensive/comprehensive scope.
The Campaign/Drive:
The Alumni Association of LCES, thru the LEAD, is making this initiative to reach out to the needs of our beloved Alma Mater in response to the lack of resources made available by the government. This has been in constant consultation with them amidst the clear and present demand by our school especially in this age of global competitiveness.
Teachers Resource Center - $2500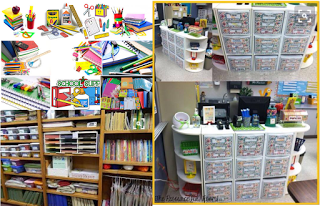 (Pictures lifted from Pinterest)
Low-cost and very useful. Currently, our teachers use their own money for educational sustenance. The reality is, the teachers' and the school's budget designs are always insufficient to address the essential needs of our children. With this Education Resource Center (ERC), our educators can have full access to free items to be appropriately used in their classrooms. Items such as arts and crafts materials, classroom supplies, books and basic supplies are greatly needed and give teachers the opportunity to conduct unique learning projects.
"The Students - Children are given the tools and supplies they want and deserve to enhance the quality of their learning experience. Many of our students come to school unprepared to learn. With the ERC, our students can have an advantage and can maximize their learning potentials." (taken from leeschoolfoundation.org, November 2015).
Classroom projectors - $17,500
25 projectors X $700 each projector= $17,500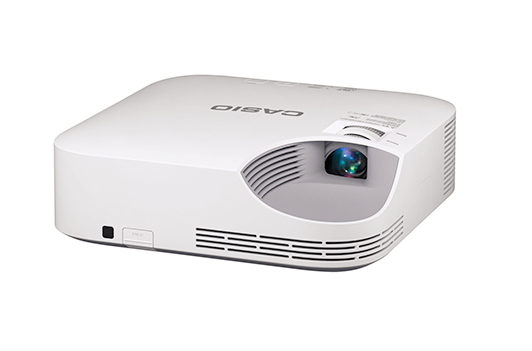 (Projector picture from Amazon.com)
To be used together with the teacher's computer for lesson projection. Some of the teachers in school use their own computers since there is no supply from the government. While an interactive projector is ideal for classrooms, they are very expensive. Projectors at this price range are already of decent quality and are already suitable for classroom use.
Teacher Computers - $7500
25 teachers X $300 each chromebook= $7500 (basic chromebook computers are cheaper and free software)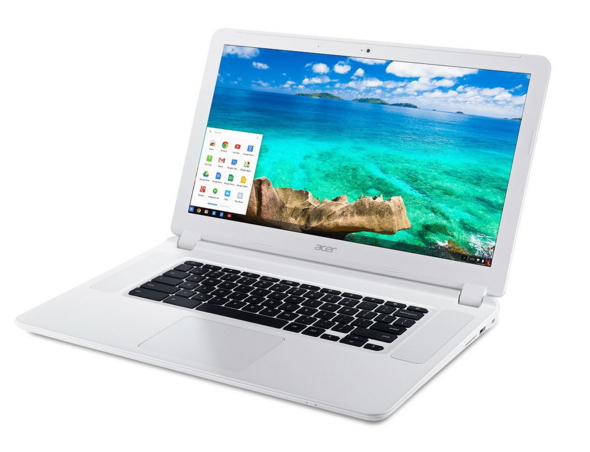 (Chromebook picture from Amazon.com)
Teachers should be provided with the resources that they need rather than use their own computer. This will motivate the teachers to do better. Above photo shows a chromebook. They are relatively cheap but they already have the basics that teachers and children need in school.
Computer Lab - $7500
25 computers X $300 each chromebase= $7500 (compare with chromebook above)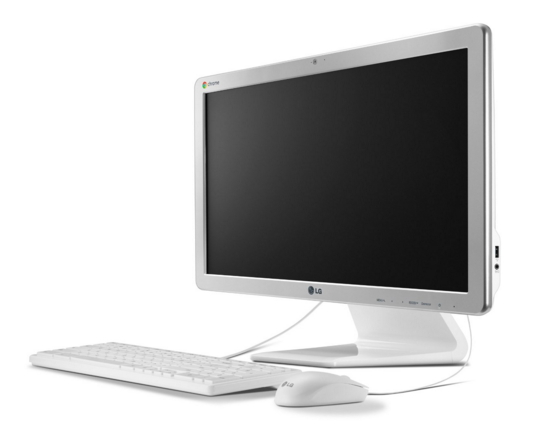 (Chromebase picture from Amazon.com)
While children in the first world countries play with their own tablets, some children from this town don't have access to any computer. It is essential that these children be given the opportunity to learn at least the basics of computers so they can relate and keep abreast with the changing demands in technology evolution. Chromebooks were also selected here to keep the cost low, practical and sustainable.
Printer - $5000
(One heavy duty low maintenance multi-function printer to support the school)
(Pictures from Konika Minolta and Xerox websites)
There are printers that are much cheaper than what's budgeted here. But printers at this price range have lower cost per print and very capable of high volume printing making them ideal for schools. Currently, homeworks are written on the board and copied by the pupils. This is very time-consuming and chances are, children will miss some vital points thus compromising their learning. Teachers also write lessons and quizzes on the board and children are expected to copy them. This again wastes a lot of time. By printing homeworks and quizzes, teachers can find more time focusing on quality teaching/facilitating while the receiving end, the students, can get ample time to learn.
Total Campaign Goal - $40,000
This is a big goal! We will adjust the item we purchase basing on the money we receive. If blessed with more, we can either purchase better quality equipment or provide the same resources to other schools within the town. We will also need to update classrooms to fit these equipment. We will tap the local community to do their share for these upgrades. One of the priorities is to build a storage for these equipment designed  to withstand a strong earthquake and to be situated on a safe height for flood precautions. Though the local government is trying to address the flooding issues, a permanent solution is still close to nothing.
The Implications:
With this campaign, we can be able to maximize our potentials to be good citizens through quality education. Education, being an effective weapon in battling the common ills of society, must be a moral obligation and a moral imperative, not just for those in government but also for everybody who share the same advocacy as our forefathers. With this drive, the youth will see hope in a very renewed perspective. They can now revive the things that really matter. And that is - Living. This will just be the beginning of a very long journey. A journey that will define us as a people and as a community. Your support will definitely serve as a springboard to something big and hopefully, to something sustainable.
+ Read More