Mission trip to Bukibokolo, Uganda!
$10,500
of $10,000 goal
Raised by
119
people in 41 months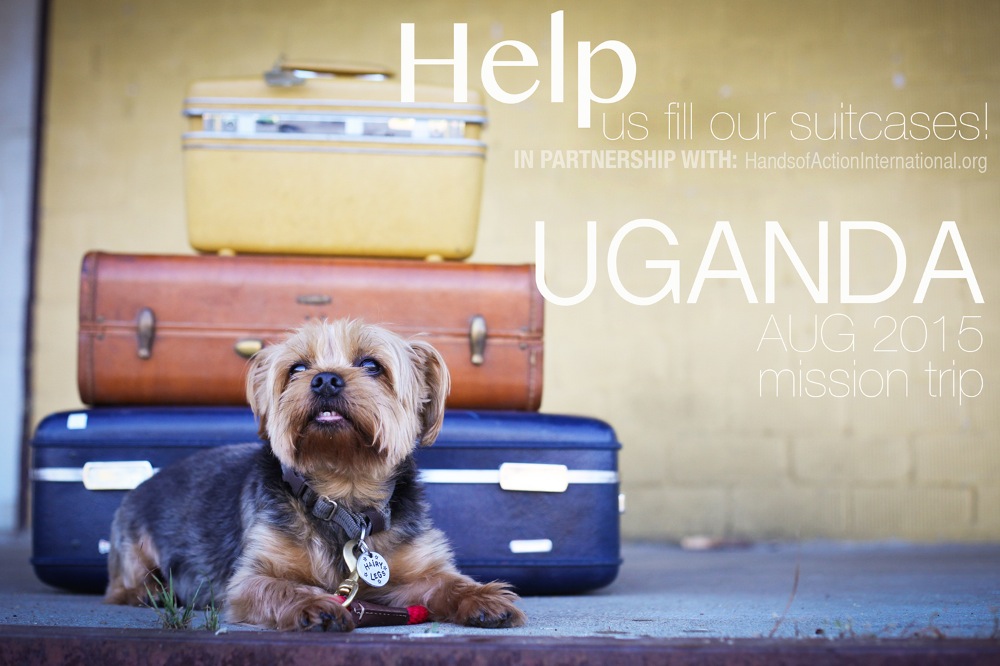 Help us fill our suitcases!!
I have until Aug 10th to raise $10,000 (or more!) to help five hundred children in the mountainous Bududa District of Eastern Uganda! For the past four months I have been working with Hands of Action International and now it's time to finally meet the kids I've grown to care so passionately about! I will be staying in the small village of Bukibokolo for 3 weeks to photograph and document the daily joys and struggles, little moments, hopes and challenges, as well as the work that is being done to help those in need.  I will be observing where help might still be required and praying for guidance that I might somehow be used as a conduit for further action. 
I have a feeling that this will be the first of many trips. God has given me deep purpose in this work and it is my wish that you will join me on this journey, not only as a donor, but also as a friend and fellow care-taker of those who are in deepest need.  No donation is too big or too small!
My Story: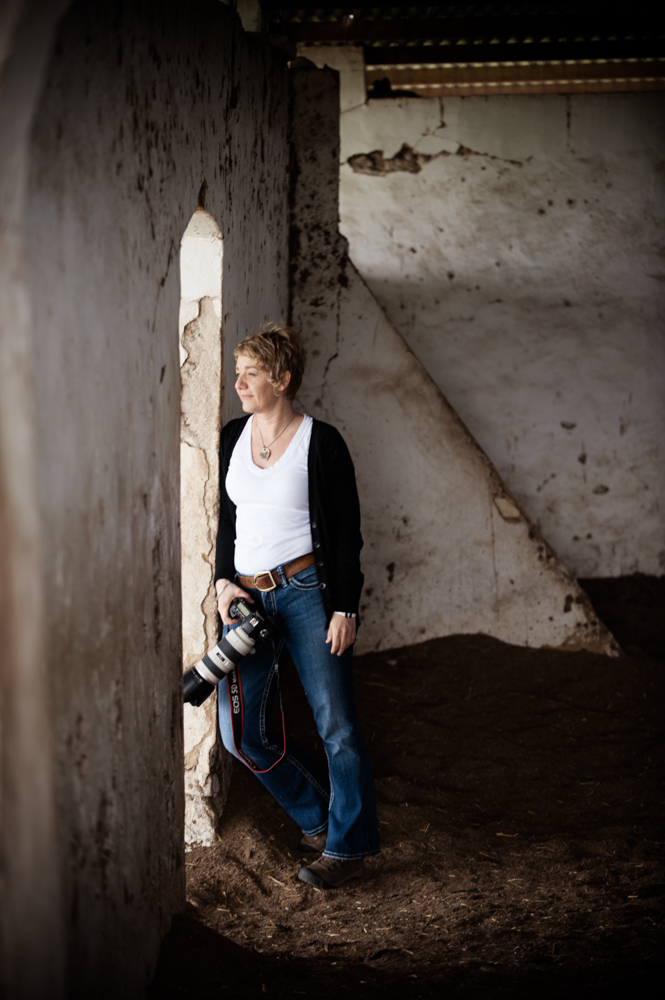 My name is Jessie Marianiello. I am a full-time portrait artist, fine art photographer, writer, philanthropist, adventurer, lover of life and animals and God. 
On November 8th, 2014 the love of my life, Carl Bratlien, was tragically killed in a car accident. He was only 35. We had our whole lives ahead of us, but in a split second, everything as I once knew it was shattered. God brought me to my knees and, in doing so, my life was forever changed.
The day that Carl died is the day that I gave my life to God. Raw. Vulnerable. Curious. Believing. This is a part of that journey. In April it led me to a 10 year old orphan girl named Joy and now it's leading me even deeper, to a mountain village in Eastern Uganda where I have fallen in love with an entire group of children. 
There's just no turning back now. Please, take this journey with me.
My Mission:
I am joining the 2015
Hands of Action International
 core mission team and will be traveling to Uganda August 11th-31st. My role will be to photograph, film and document the lives of 500 precious individuals and their community to help further promote the work that is being done in this remote mountain village. 
Hands of Action works tirelessly to feed, clothe and educate approximately 500 kids. Some of these children are orphans and others simply don't have enough family income for even one meal a day, let alone a pair of shoes. Yes, it is a story you may have heard many times.  And yet...I feel led there in a dynamic way, to be a voice for these children who might not otherwise be heard. 
What Your Donation Helps Pay For:
*Medical Supplies for the Bukibokolo community
*Art materials for 500 students
*Photographic equipment rental
*Ugandan Fair Trade purchases for futher fundraising
*Misl. travel expenses and Bukibokolo missions needs
You can learn more about me at:
*My website: 
Stray Dog Arts
*My personal blog: 
If This Is Grace
"Peace I leave with you; my peace I give you. I do not give to you as the world gives. Do not let your hearts be troubled and do not be afraid." ~John 14:27
with gratitude and love,
Jessie Marianiello
God bless you!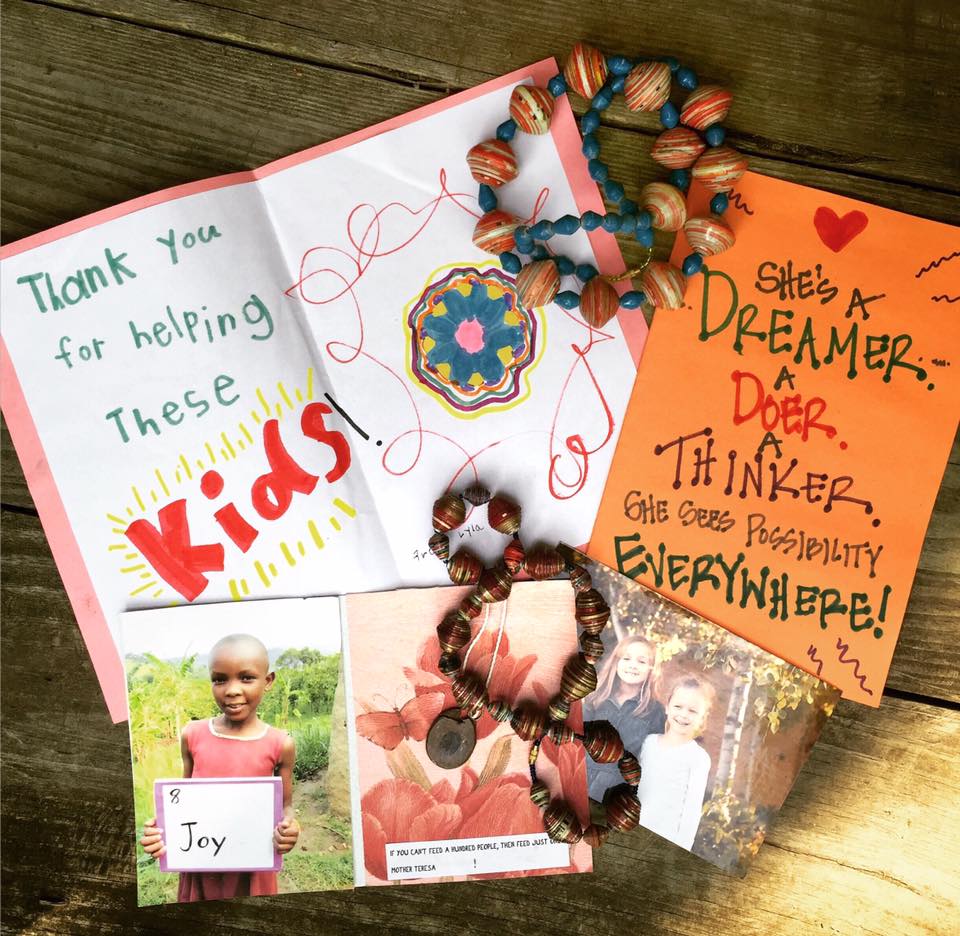 Prefer to send a check via snail mail? 

No problem!
Checks can be made out to: Jessie Marianiello
Send to:
Jessie Marianiello
c/o Stray Dog Arts
PO Box 1217
Bemidji, MN 56619
Thank you!
+ Read More
Jean Robin Martell
41 months ago
What a great way to sponsor a child - through a classroom! Thinking of the children in the small town of Blackduck connecting with a child in the village in Africa warms my heart! Little Jennifer will have so many pen pals! Great things are happening because of you and the others going on this trip!
+ Read More
AWESOME! You are starting out on the best possible footing~ A successful fund raiser (beyond successful), love from so many people to take with you, the spirit of Carl with you, God guiding you forward, your many talents and gifts, and your awesome love and dedication to these kids....wow girl you have it all! I will pray for you and everyone there daily!
+ Read More