Kraaft Shaak on the GO!
$1,180
of $215k goal
Raised by
24
people in 8 months
The Kraaft Shaak
is an online interactive community for all sorts of kraafty artsy fun for all levels of all abilities. We learn, explore and grow in creativity TOGETHER! It started as a personal hobby and has become a family of Kraafters all over the world! You can read the full story here: 
About the Kraaft Shaak!
Currently, what we do at the Kraaft Shaak is limited to the confines of the basement, with only a webcam to reach beyond these walls. As we meet new people online and venture into new areas of art and creativity, it is becoming clear to us that we do better IN PERSON and LIVE with people in the audience with us! Often, when we do a live show, we get requests to go on location. Some have asked, "When are you coming to my hometown?"  Some have said, "I want to be part of the audience" and "I want to kraaft live with you on the show."
We have been blessed to give it a try and we loved it! Watch this ON LOCATION episode...
Gelli Plate Tuesday on location!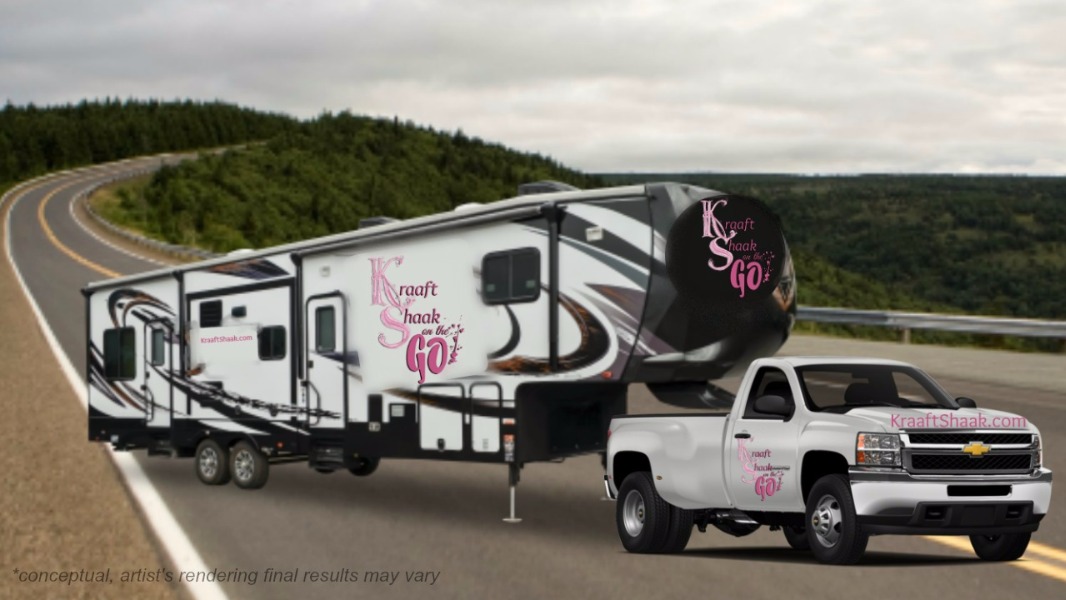 We intend to take this show on the road, forming a new sub title -
Kraaft Shaak on the GO!
We want to get a bit more professional with our setup too. We intend to not just travel with a small tripod and a laptop to my Gram's; like we did in that episode. Rather, we want to outfit a traveling rig that will accommodate a full -on location- studio that we can produce a fun and interactive live broadcast to the world from a city near you with YOU in the audience!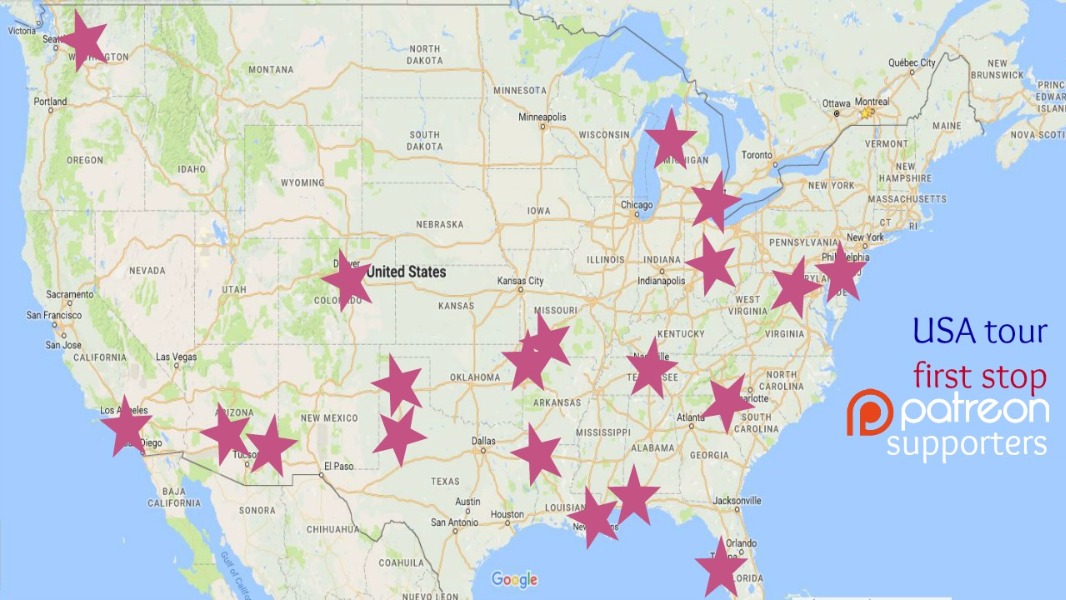 We also want to use this studio to host classes - but we want these classes to be intimate and affordable.
One thing we have noticed in this industry is that although there are plenty of products, and many people to 'teach' you how to use them, it is often a price and/or distance out of reach by most who wish to enjoy the fun of painting, card making or just finding out what mono-printing is.
We want to bridge the gap and make it more accessible for more people.
Another thing we recognized was that many of the craft functions available are HUGE and filled with a large number of people. This limits the experience for some attendees and we want to be sure the time you spend at the
Kraaft Shaak on the GO!
 is beneficial to you, and that you are able to get your questions answered and
you leave feeling empowered to go out and create!What we currently offer:
~Watercolor, mixed media, Gelli® Plating, art journaling, and more! instructional videos, blog posts and design team work.
~Kraaft It LIVE - a free weekly 1 hour broadcast available live and recorded.
~This & That Thursday - a quick, sped up video showing a technique or project for easy consumption.
~Monday Meanderings - a monthly LIVE and interactive chat.
~Exclusive hangouts, sketches, videos and prints for the Patreon supporters.
~Online instructional courses, such as Learn To Draw, at affordable prices under the Simple & Basic title.
~The Kraafters Kommunity, a virtual community for everyone who wants a safe space to learn and grow in the arts.
With Kraaft Shaak on the GO! We want to offer all that and…
~travel across the United States, visiting the fine folks on our Patreon map.
~produce the weekly live broadcast with a live studio audience seating 10-12 people who will reserve their seat by using our online booking system.
~host 3 to 4 classes per week that will seat 5-8 people, class schedule and topics will be posted and reserved using our online booking system.
~travel and teach at local scrapbooking, hobby & crafting stores that desire an in house group function for their employees and customers.
~meet each and every Patreon supporter we are capable of meeting.
~encouragement and empowerment for all creatives we encounter.
~hand deliver original artwork to those who order it.
~MORE...as we see it unfold.
We firmly believe that everyone was born with God given talents and creative abilities,
but not everyone has the opportunity to develop these talents and abilities. It is our hope that God will use Kraaft Shaak on the GO! to bring the opportunity to everyone.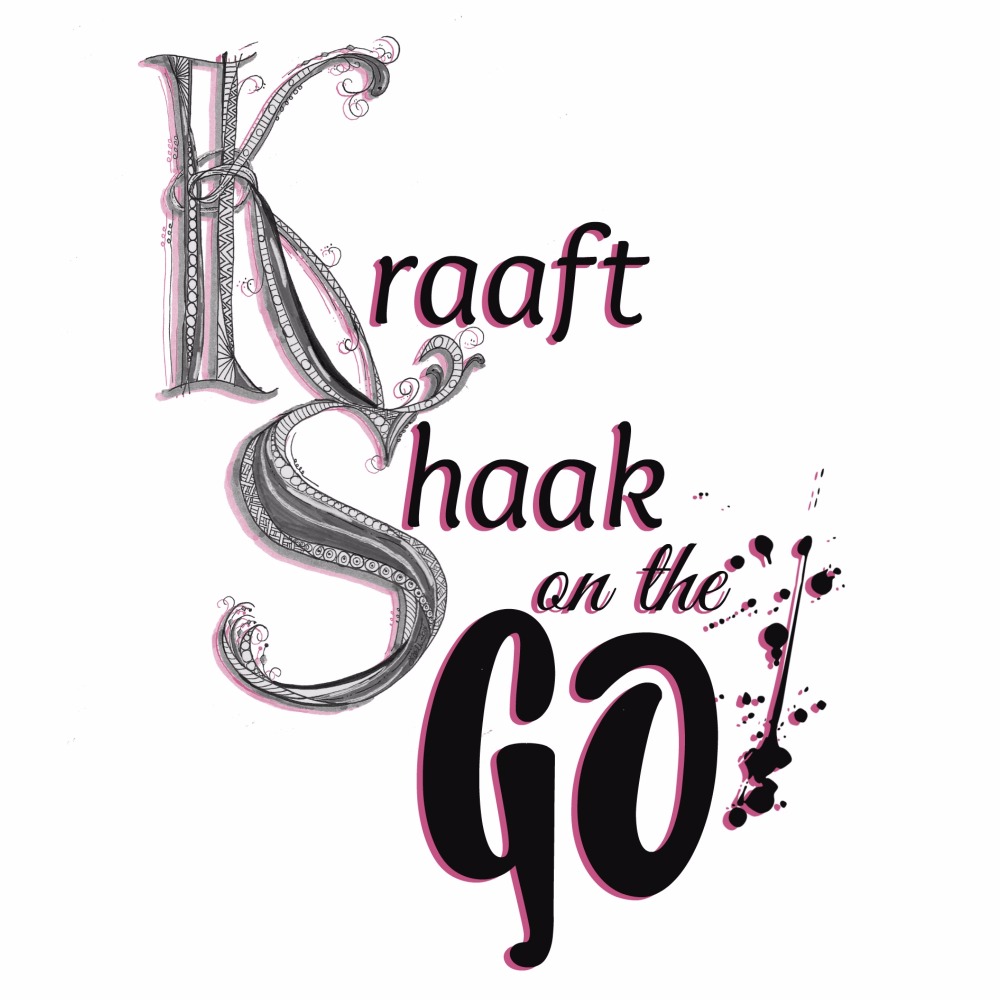 Kraaft Shaak on the GO! is an adventure we want you to be a part of
and come along with us. We will use the funds raised here to purchase a 40 foot travel trailer, a truck, art supplies for classes and shows, gas, food and lodging expenses. Internet, insurance, website maintenance and all expenses needed to travel the road and fulfill the lists above.
It has been my own personal dream to come to a city near our followers, hangout with them in person, see their art journals and works of heART they create. To chat with each person, look them in the eye and tell them how important they have been to this endeavor,
this would be a dream come true for me.
It is also a passion of my husband's to drive the big rig, travel the country and meet folks all over. This has been a family decision to downsize and set out on the road. We have decided to sell all our belongings and put all that towards the purchases.
We still need your help though to get it fully funded!PLEASE CONSIDER sharing this campaign!
Sharing this story with family and friends will get our message out there...we want to be the first in the industry to bring the studio to the people who can not attend otherwise. We want to be the first to make it accessible to all people of all abilities and financial levels.
If you believe in this cause and want to see dreams come true,
please know that every penny you give will be used to share positive and creative experiences with people all over the country.
We figured out that if only
8,600 people gave $25 each
- we would be fully funded!
If you desire to give a larger amount
we have special rewards
for each person who does...
please see our website for more details and how to claim your prize for the larger donations.
If you, or someone you know, is interested in an
official sponsorship
, please visit our
Sponsorship Program Page
 to receive the sponsorship package designed to promote your business' generosity while we travel all over the road.
Our final request
- if you would - please pray for this adventure and our safe travels.
There is more about that on our website
 as well...if you desire.
Thank you - from the Kraaft Shaak team
(and the family of Kraafters all over the world!)
+ Read More
Be the first to leave a comment on this campaign.