Inspiring Girls: "Hidden Figures"
$1,836
of $1,500 goal
Raised by
36
people in 28 months
This fundraiser has evolved and now we're ready to launch Phase 2!
This June, the State Theatre can do a second-run showing of
Hidden Figures
, inspiring a whopping 571 people all at once!
We only need to raise $400 to secure our date in June! That breaks down to approximately:
$0.70
 per seat
$9
for half a row of seats
$18
for a row of 27 seats
$100
for an entire section
We still plan to buy books after the theatre deposit is secured, so remember:
$5
buys a book
As always, thank you for making this project possible and impacting the lives of local young people!
---
Update: January 29, 2017
Thanks to the generosity of everyone involved in this project, we were able to buy-out the entire 1:00 pm screening of
Hidden Figures
at the College 9 Theatre in State College! All 82 seats were purchased and girls from all over Centre County were in attendance, thanks to the efforts of:
Discovery SpaceYouth Service BureauYMCA - Moshannon ValleyCentre County Women's Resource CenterGirl Scouts
Any many other volunteers!
Nittany Entertainment and the entire Stoner Family were on hand to bedazzle the event with pink uplighting and even a red carpet!
Girls wrote that when they grew up, they wanted to become teachers, artists, forensic anthropologists, astronauts, inventors, veterinarians, architects, scientists, and pop stars.
Here are a few other thoughts that the girls shared after seeing
Hidden Figures
today:
"It was inspiring how Mary Jackson pursued being an engineer against all odds, and pioneered education."


"It was an inspiration to me to learn that women played a vital role in the beginning of our country's space program."
"I like how the movie highlighted the importance of teamwork and working together to empower women."
"Thank you!!"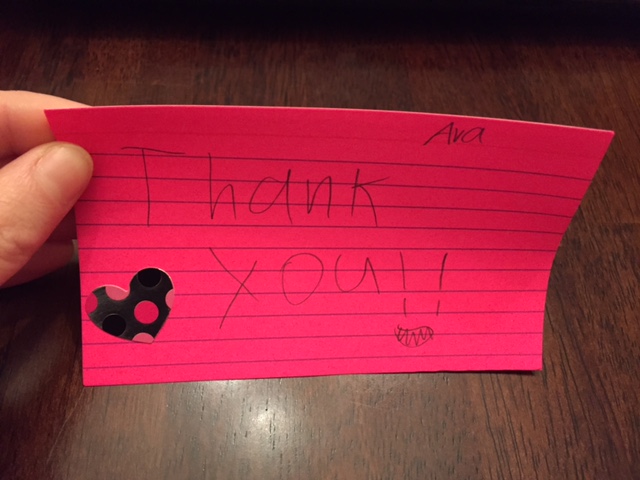 -----
January 14, 2017
Want to inspire local girls to pursue their dreams in the STEM (science, technology, engineering, & mathematics) fields?  Want to share the message that we are stronger together, that there are no limits to what we can achieve, and that there is more we should include in our history books?
This fundraiser draws its inspiration from a 13 year old aspiring astronaut in Florida,
Taylor Richardson
, who wants to send more girls in her area to see the movie 
Hidden Figures
and give them a copy of the book.
Here in Centre County, Pennsylvania,
this fundraiser will seek similar goals.  Funds raised will go toward:
* Tickets for local girls to attend screenings of 
Hidden Figures
* 
Book copies of Hidden Figures to be purchased
Think about the movies, books, and historical figures that inspired you and have stayed in your mind throughout your life.  It's time to pass that experience on to the next generation.
$5
will cover the cost of book 
$8
will cover the cost of a movie ticket
$40
 will buy half a row of movie seats
$80
will buy an entire row of movie seats
---
Please stay tuned as we confirm our non-profit partners, libraries, and the participating school districts.
Thank you!
+ Read More