Gear fund for Huautla Expedition
$2,337
of $5,000 goal
Raised by
32
people in 27 months
We are hoping to raise funds for bolt climbing gear and in-cave food to help support our caving project in the Refresher area of Sistema Huautla
peshcaving.org
. In particular, this April's expedition will involve an extensive bolt climbing undertaking. This will require large quantities of gear: bolts, hangers, quick-links, rope, in-cave food. For more information please see details below. Thanks!!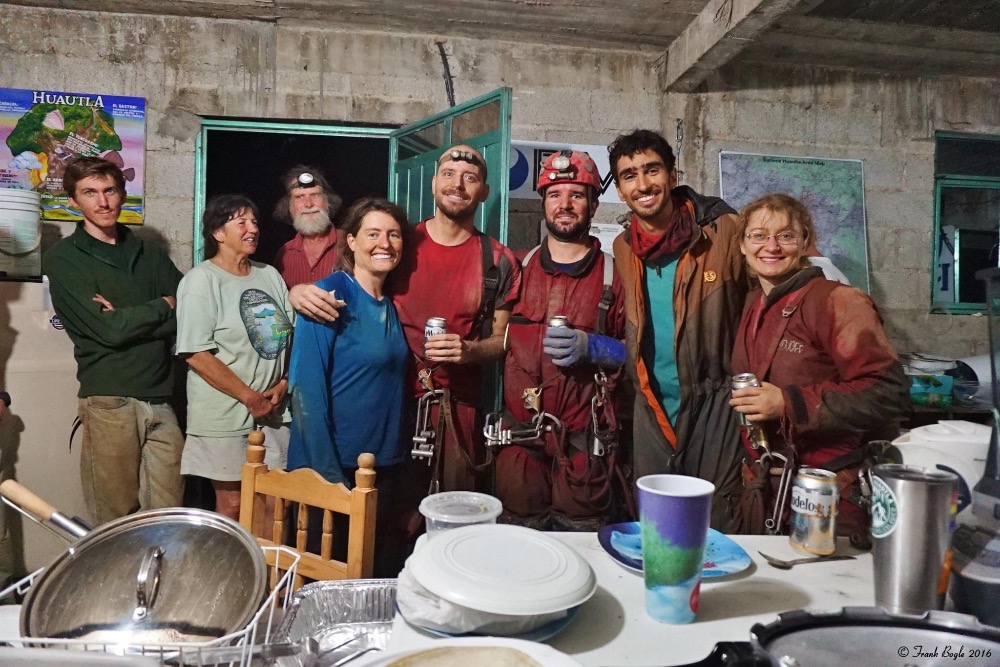 Returning to the surface after the final 9 day cave camp in 2016.

Overview 

Sistema Huautla, is an extensive cave system in the Sierra Mazatec mountains of the southern Mexican state of Oaxaca. Huautla has been explored to a length of over 75km and a depth of 1,560meters (5118 feet), making Huautla the current deepest cave in the Western Hemisphere.  
The village of San Agustín in the  Sierra Mazatec mountains
La Grieta (meaning "The Crack" in Spanish) is one of tweanty entrances to Sistema Huautla. La Grieta was first documented in 1965 by American explorers T.R. Evans and others. Exploration of La Grieta continued over the next 15 years, and was eventually connected to the rest of the system in May of 1985. As the original explorers focused their efforts on extending the depth of the system, many interesting horizontal and upwards trending leads were passed over in favor of La Grieta's obvious main drainage. In April of 2014 our team, based out of a camp at the minus 400 meter level, spent seven days pushing "The Refresher", a major upstream infeeder. The expedition terminated on April 19th in a seventeen hour final push which extended the limit of exploration to 2 kilometers beyond the 2014 camp.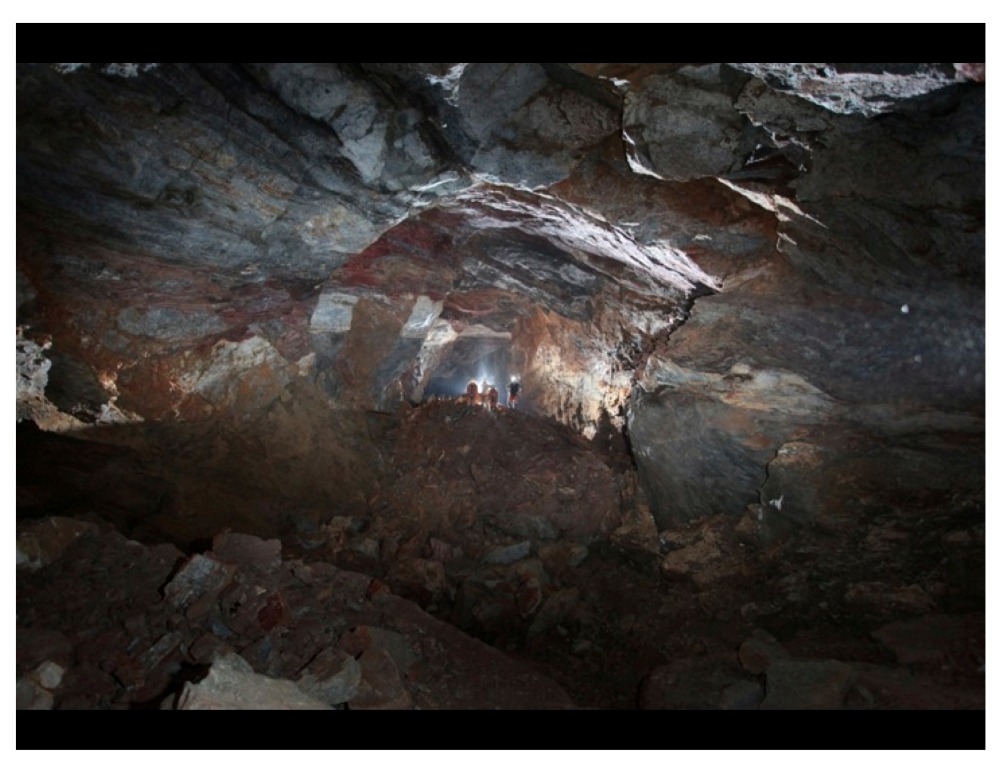 The 2014 limit of exploration, and the 2016 site of Camp 3 (photo by Kasia Biernacka)
The survey revealed that The Refresher is heading into uncharted regions of the mountain, trending upwards towards the highest known karst on the Huautla plateau. An entrance here could add 100m depth to the system, bringing the system depth to near 1700m. Subsequent expeditions in 2015 and 2016 further explored The Refresher, adding over 2km of horizontal length and 200m vertical height (much of which was accomplished by the use of bolt climbing techniques).
On a final 9 day camp in 2016, our team of 5 pushed the Refersher 1.5km remote of the Camp 3, establishing the new northermost point of the whole system!
Topographic overlay map of Sistema Huautla. New cave discovered and mapped in 2016 is indicated in yellow; the new most northern point of the system. More maps from 2016 can be found at:
http://www.peshcaving.org/maps/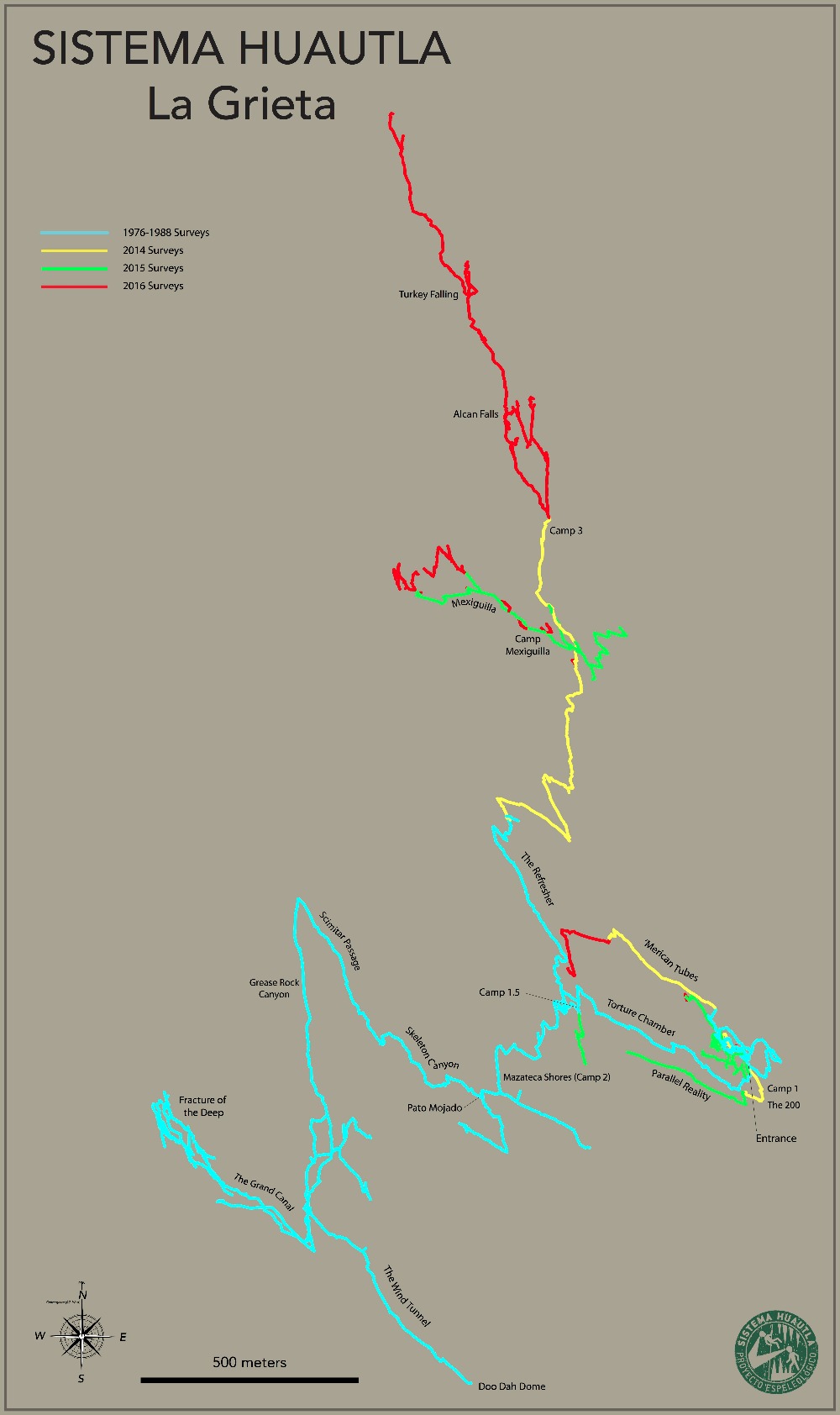 Plan view of exploration progress in La Grieta The Refresher 2014-2016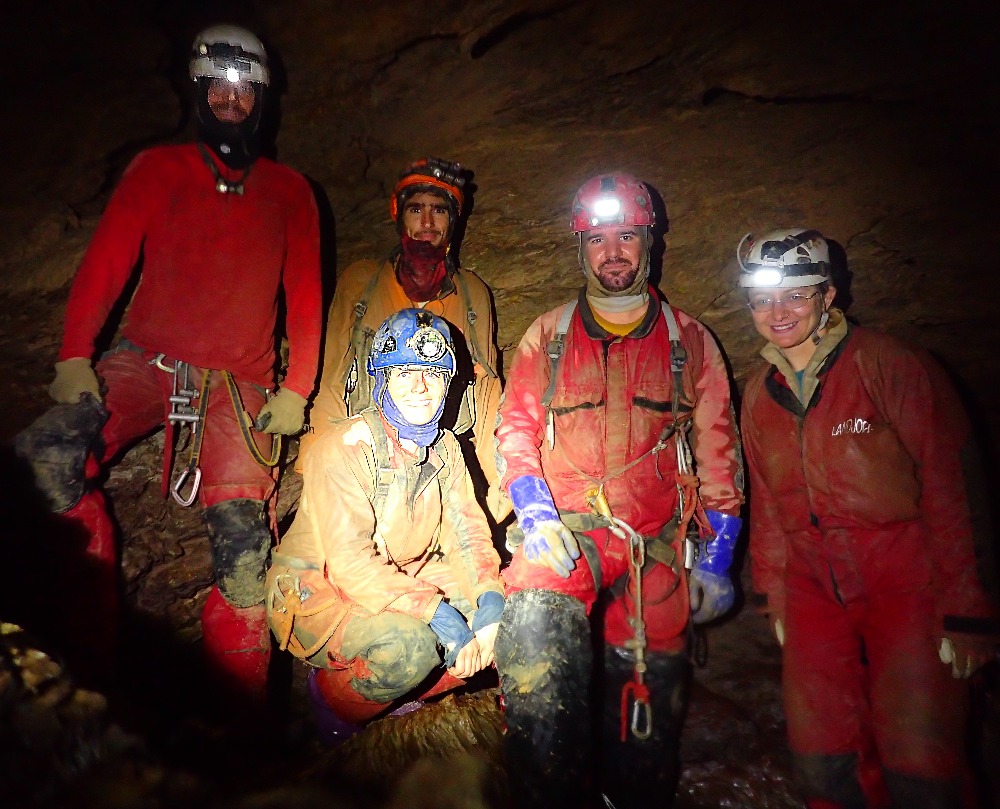 Our team just a few meters away from the waterfall dome climbs at the 2016 limit of exploration (photo by Katie Graham)
For Fernando Hernandez's presentation of the final 2016 push on The Refresher, see: 
https://www.periscope.tv/w/1RDGlkdqqaOKL?autoplay
2017 Objectives 
Exploration in 2016 ended when we ran out of time and bolt climbing hardware. The geology of the region is such that we predict the Refresher's current limit of exploration is the bottom of a 400-500m high shaft sequence of one or more of the high karst caves. Therefore, this year, we must prepare for our biggest climbing push yet. Ideally, we will purchase enough static rope and bolt climbing hardware to climb 500m vertically upwards. We will do this over the course of two, back to back, 14 day underground cave camps. Therefore we will also require enough in-cave food to sustain a team of 8-10 people over 28 days.
Below are some photographs from previous years showing what undertaking this kind of exploration involves. 2017 will require more support and logistics then ever. Therefore any donation would be incredibly appreciated!
Cave Exploration 
Packing and Hauling: All in-cave gear will be pre-packed in Texas, driven down to Oaxaca in trucks, and finally hauled to The Refresher's limit of exploration kilometers away from the surface.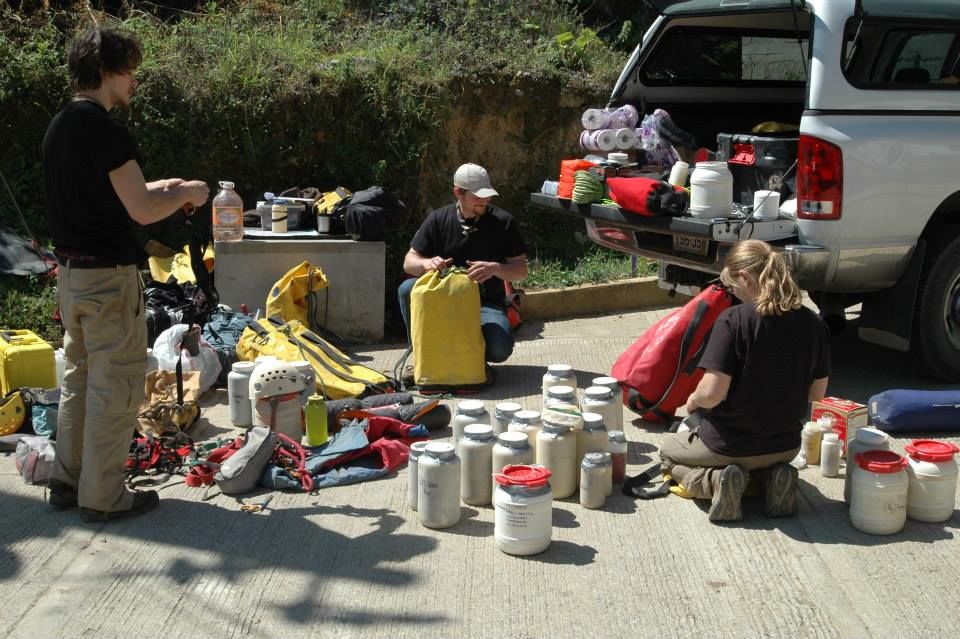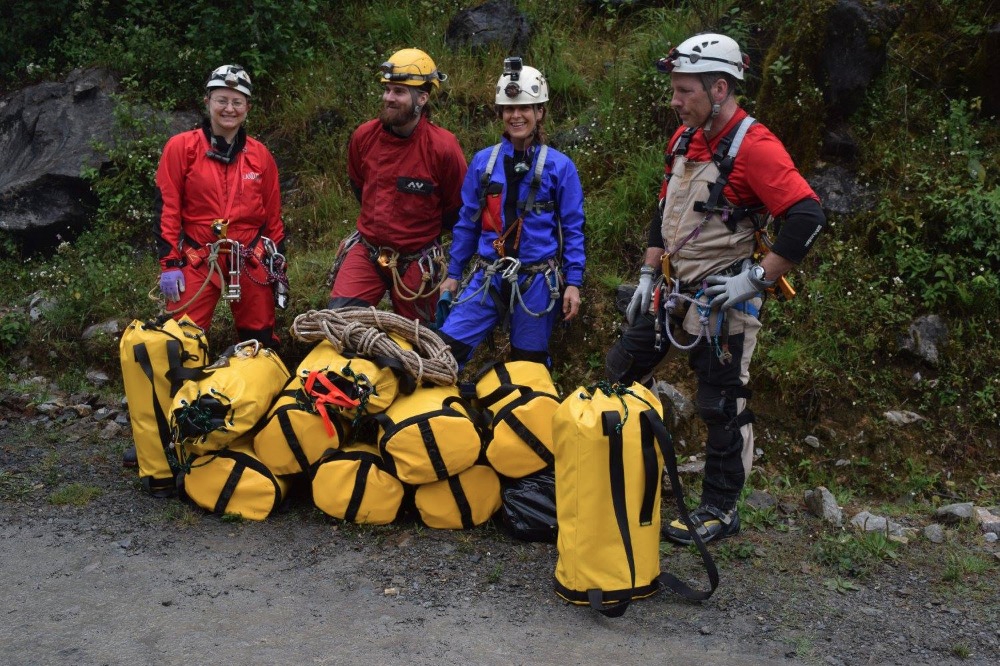 (Photos top to bottom by Gilly Elor, Kasia Biernacka, and Jean Krejca)
Underground Camping: We will spend weeks underground living in and exploring out of remote cave camps.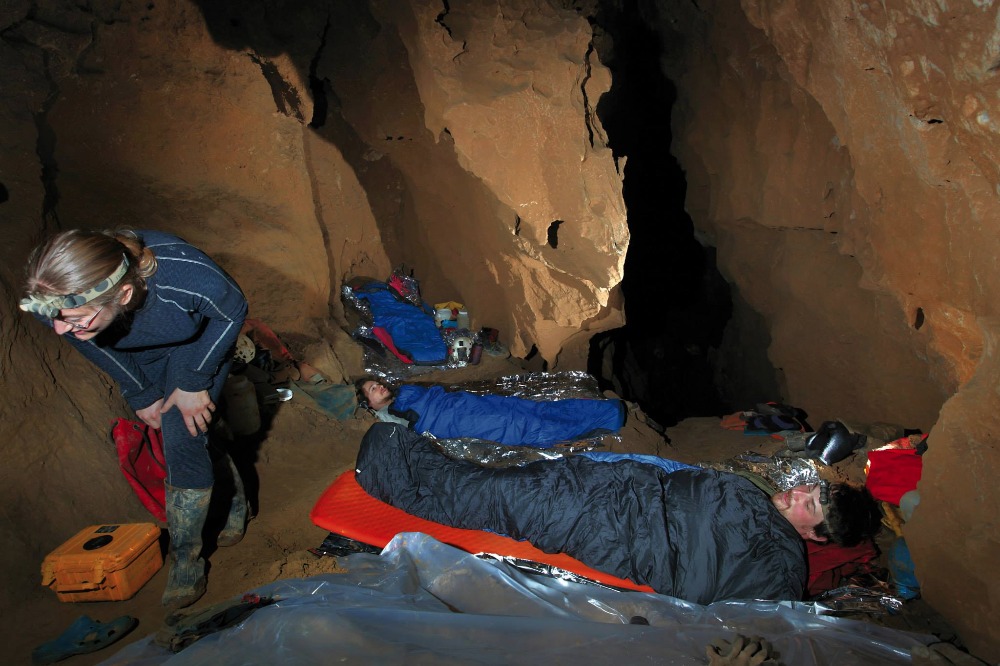 (Photos by Kasia Biernacka)
Exploration: Finding the way up The Refresher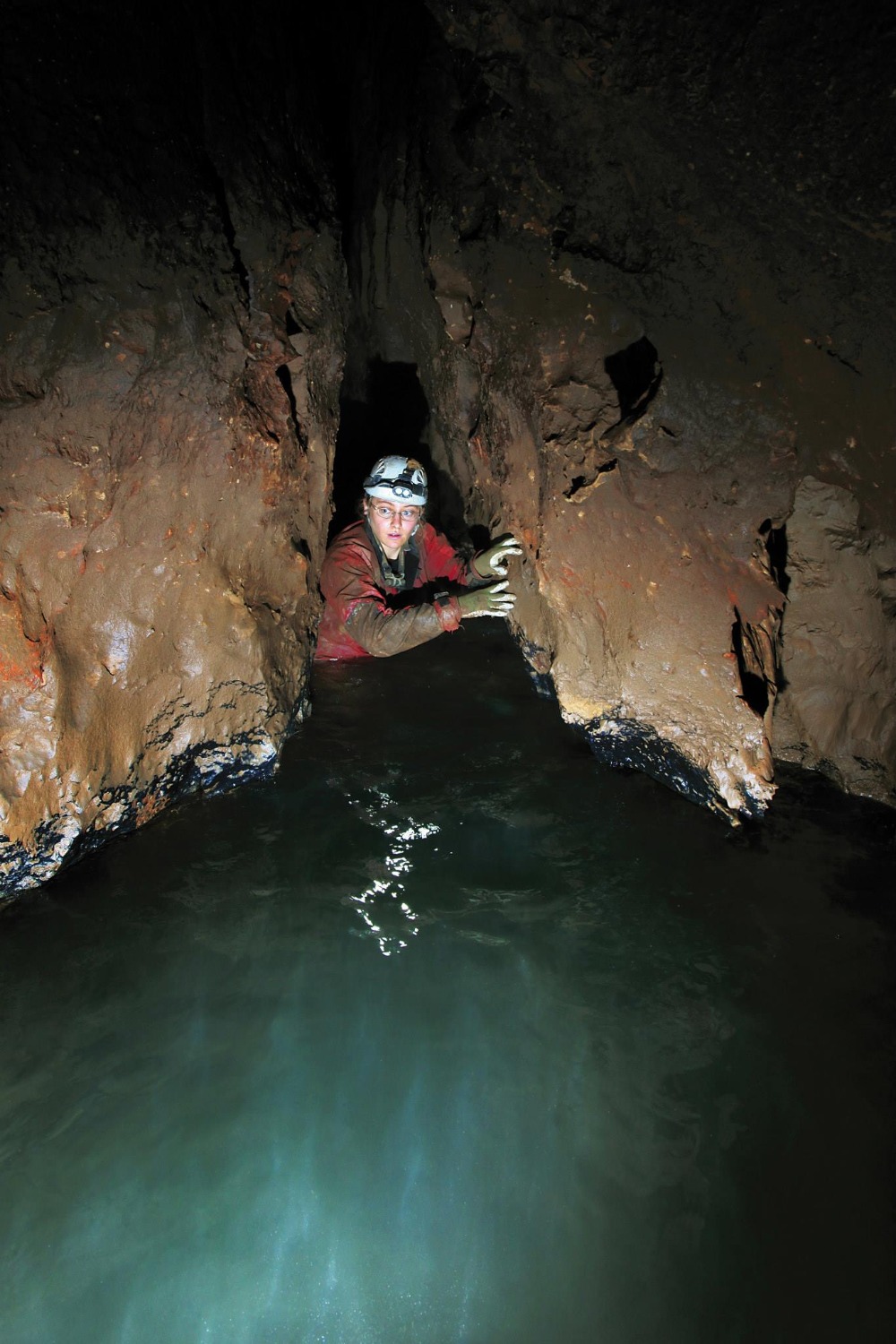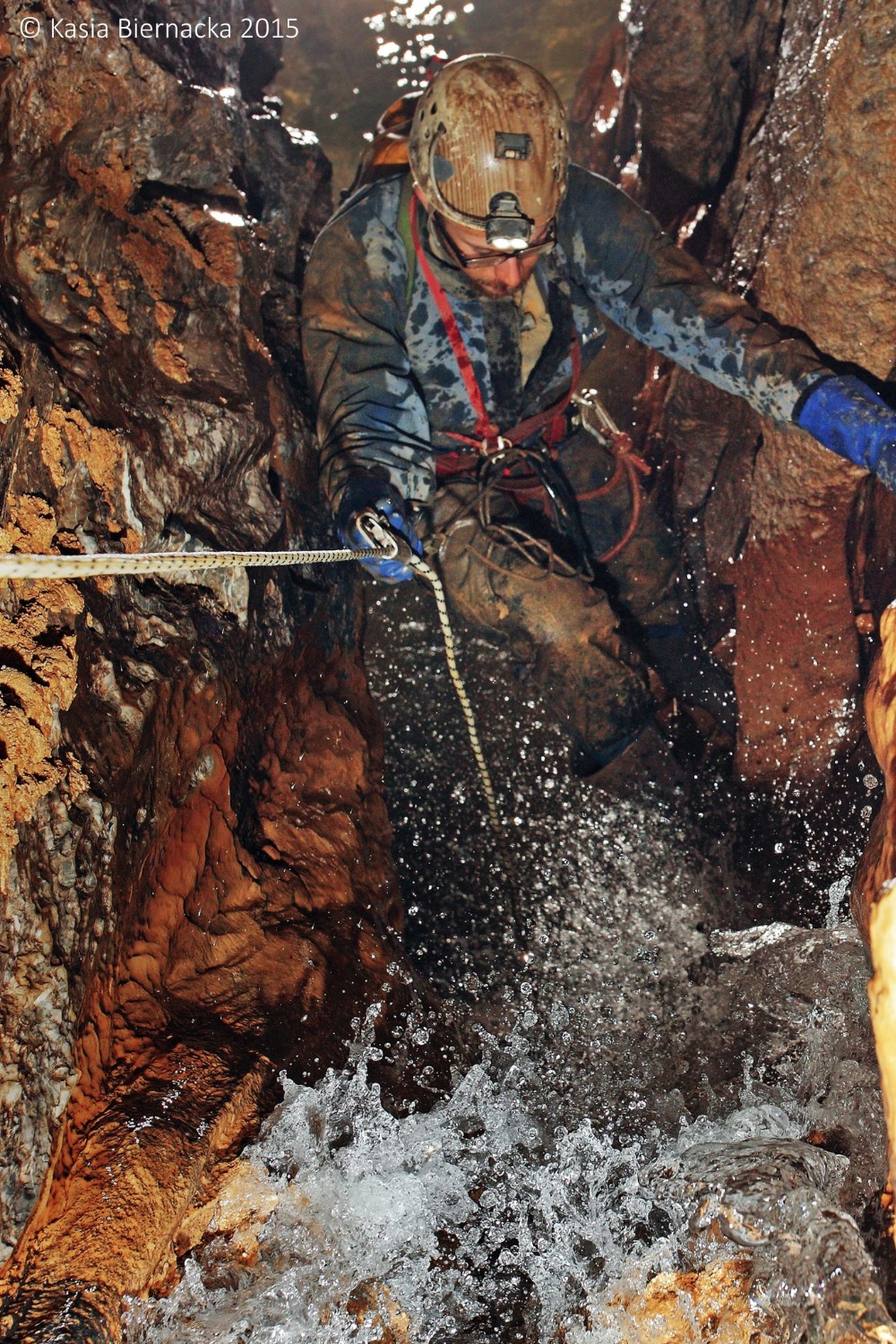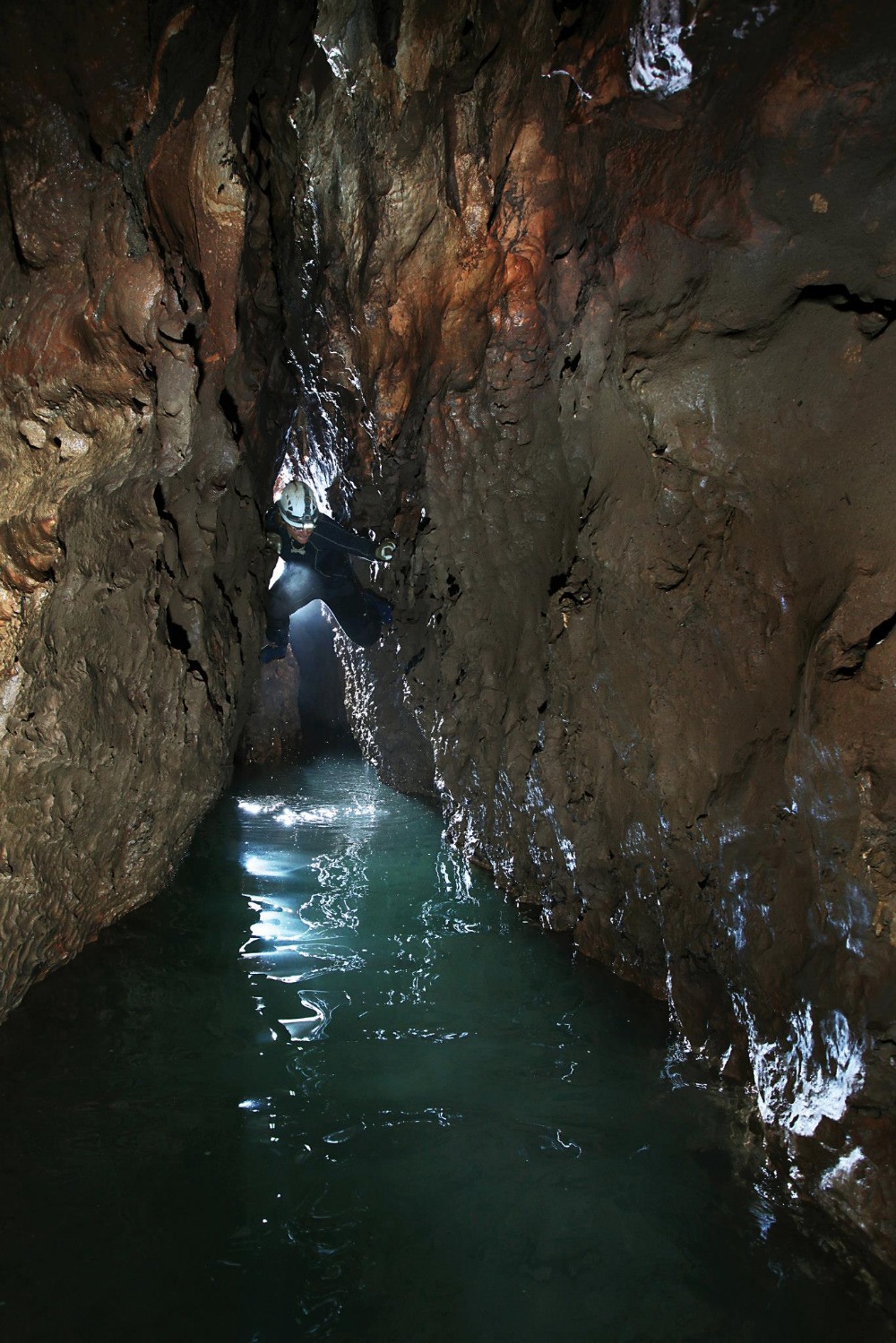 (Photos by Kasia Biernacka and Katie Graham)
Exploration: Bolt climbing and rigging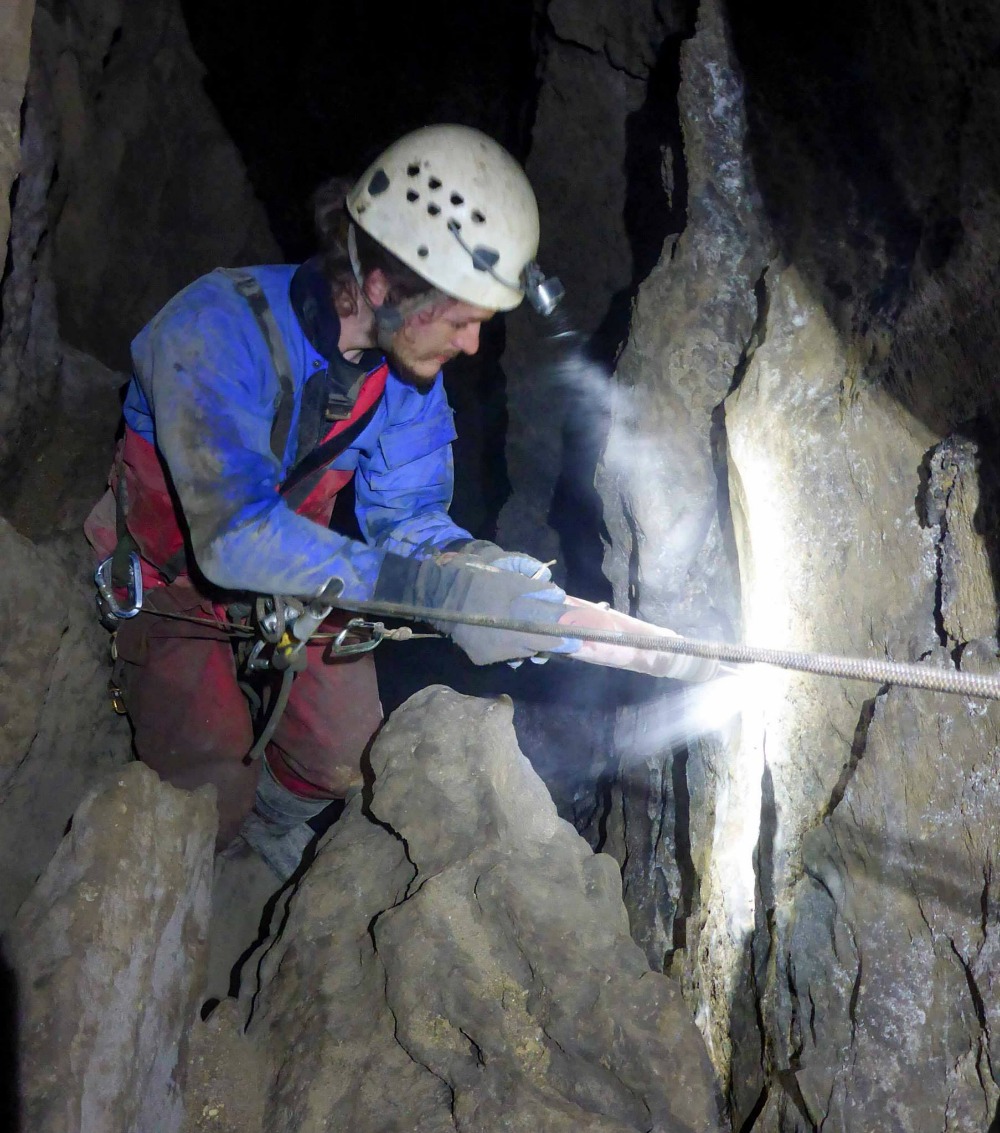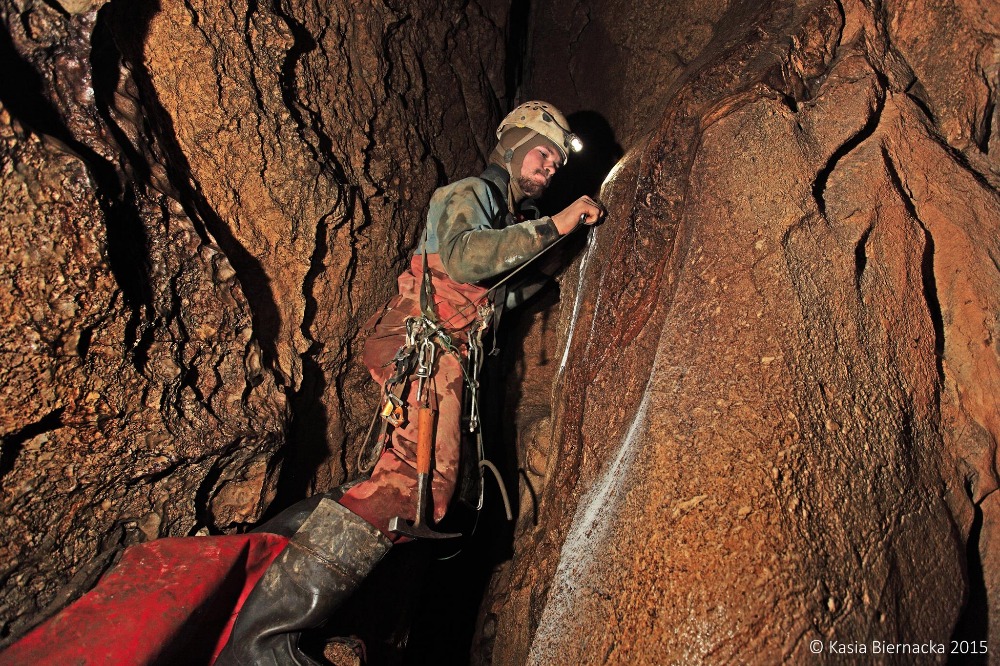 (Photos by Katie Graham and Kasia Biernacka)
Exploration: Mapping the new discoveries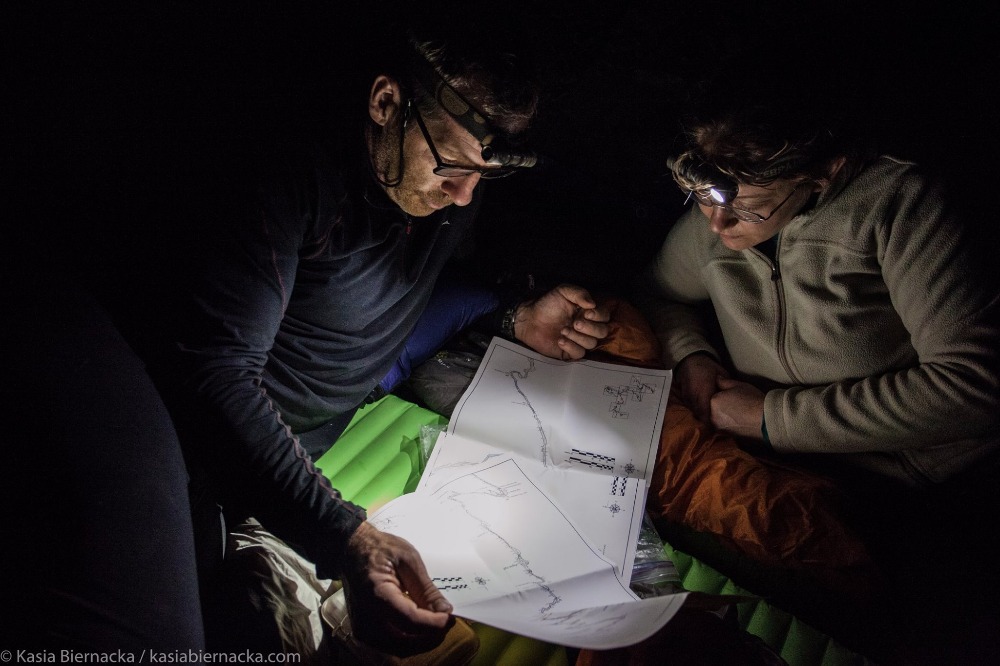 (Photos by Kasia Biernacka)
Selected Pictures of New Discoveries in The Refresher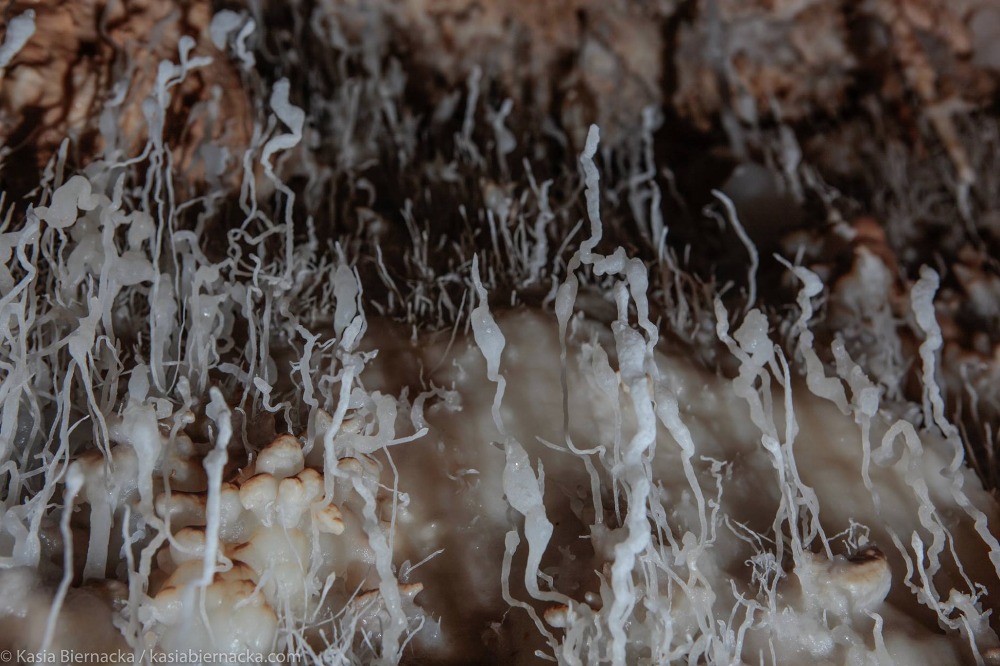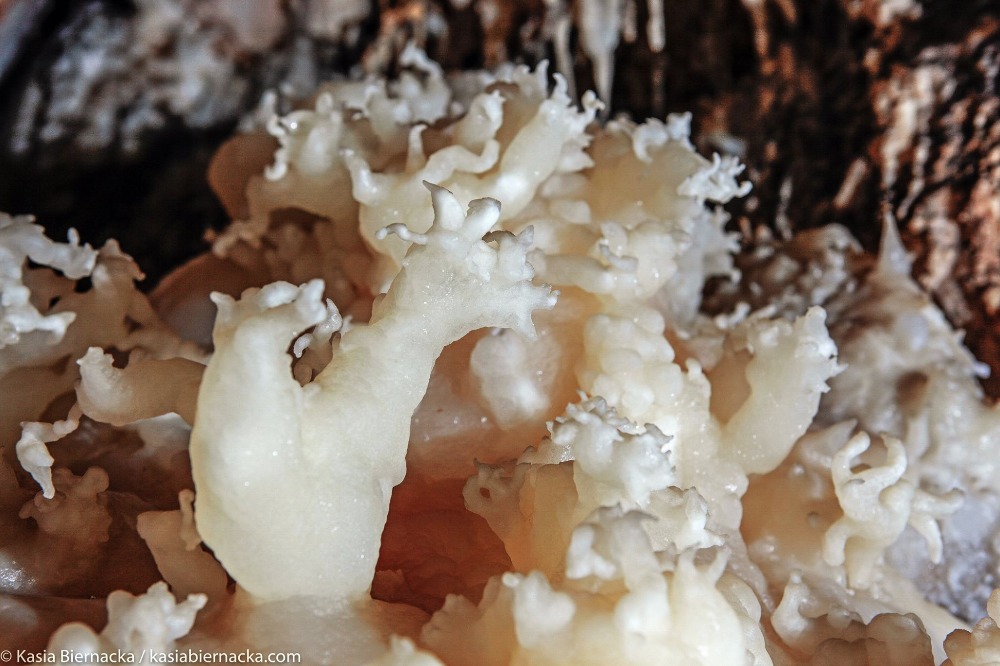 (Photos by Kasia Biernacka)
For more pictures see:
The Refresher: 2014 and 2015 (Photos by Kasia Biernacka)
https://www.facebook.com/jaskinie/media_set?set=a.744798738898732.1073741853.100001058385916&type=3
https://www.facebook.com/jaskinie/media_set?set=a.1157472834297985.1073741913.100001058385916&type=3
Sotono de San Agustín (a different part of the system) 2015  (Photos by Liz Rogers)
http://lizrogersphotography.com/2015/05/pesh-2015-diving-red-ball-canyon/

Documentation

For more information see our articles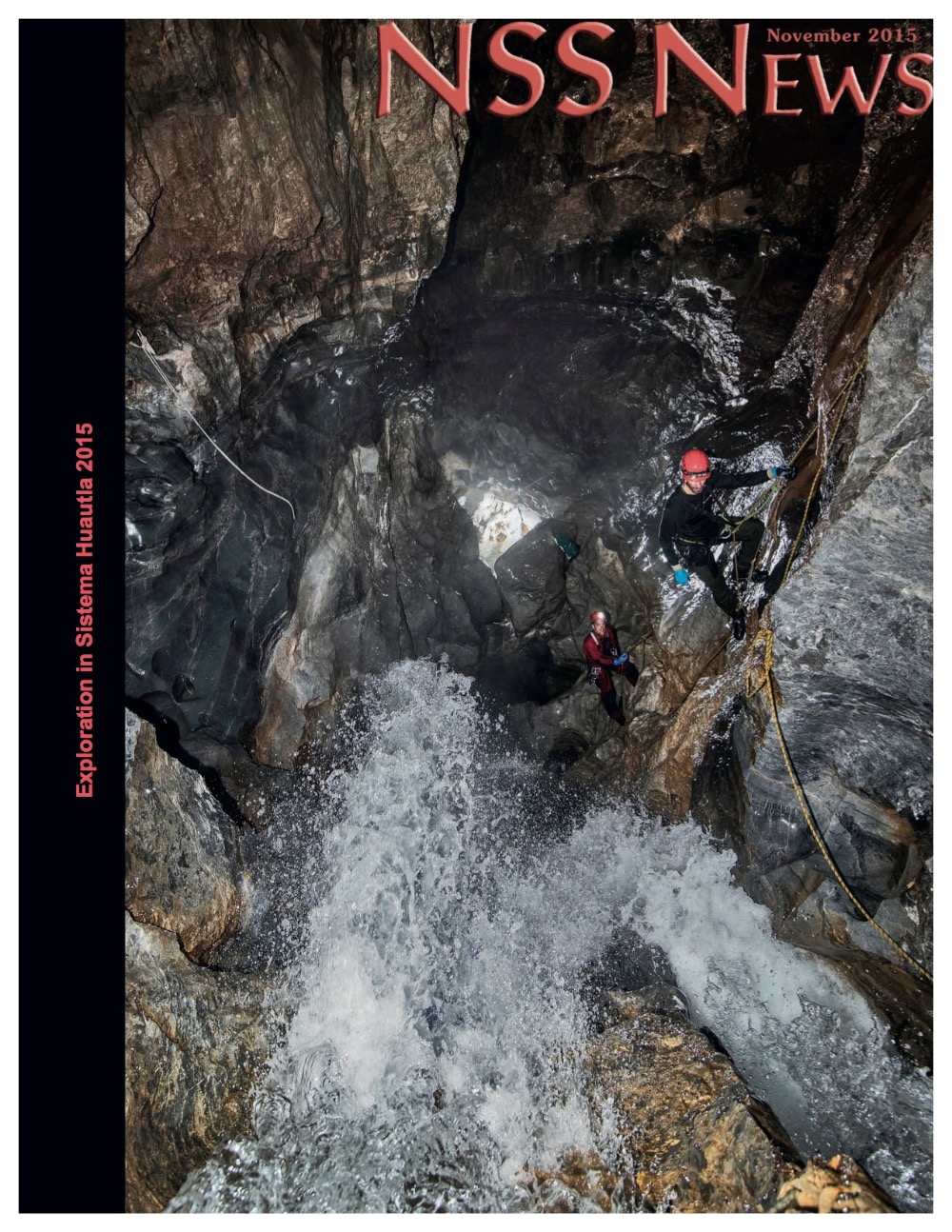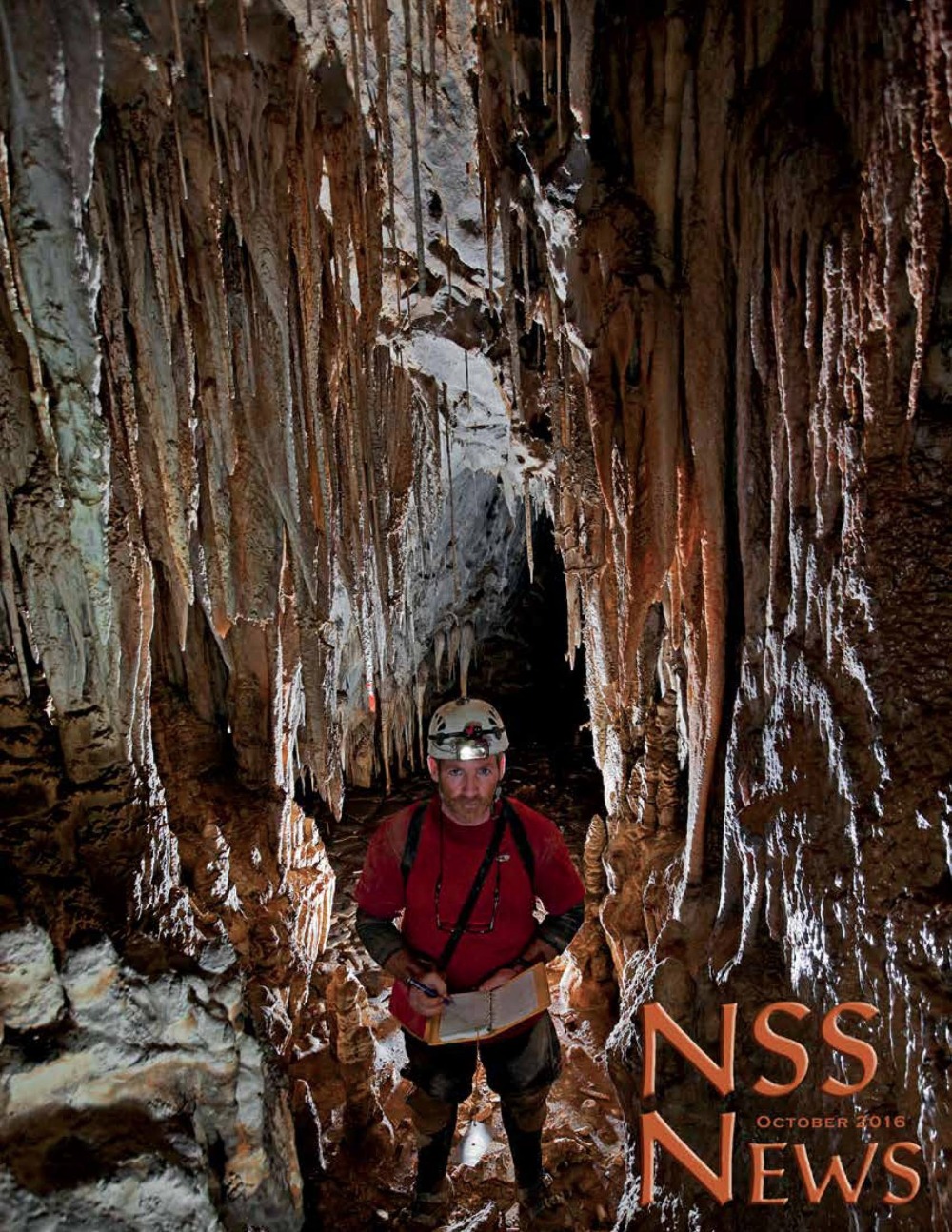 Thank you! 
Photos on this page courtesy of: Kasia Biernacka, Dave Bunnell, Gilly Elor, Katie Graham, Chris Higgins, Jean Krejca, and Liz Rogers.
+ Read More
Be the first to leave a comment on this campaign.