Help The Autistic Vet Save Lives
£971
of £65k goal
Raised by
15
people in 9 months
CANCER and AUTISM have stopped me RESCUING ANIMALS, from SAVING LIVES that need to be saved.

I gave up the chance to be a VETERINARIAN for my dying mum, then my dying cats. PLEASE DONATE WHAT YOU CAN SO I CAN FINISH VET SCHOOL AND SAVE COUNTLESS ANIMALS.
____________________________________________________________

I gave up everything for LOVE. I stayed home to nurse  my mother dying from bowel cancer instead of going to university. I saved 10 years in a job I hated, but used that money to beat cancer again, and pay for radiotherapy for my cats.

If this wasn't bad enough, I have SEVERE AUTISM.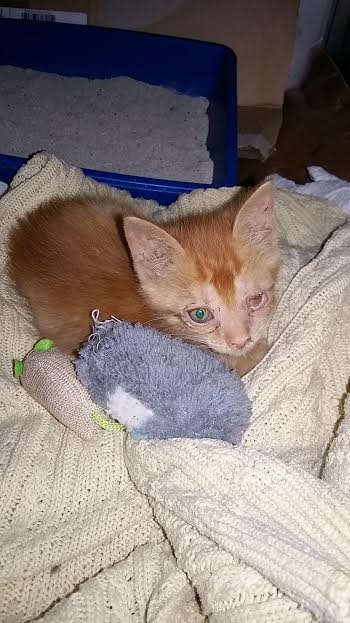 AUTISM means I will never marry, never love my own child, never have friends. But I CAN be an excellent VETERINARIAN: RESCUE HUNDREDS OF LIVES.

PLEASE, PLEASE DONATE JUST £5. That is all. £5. I was asking for £1 originally, but when people tried to give £1 they were told the minimum donation was £5 - please accept my appology.

I have already done 3 years of study towards the degree of Dr.Vet.Med! PLEASE help me FINISH. TOGETHER we can save animals in need, but my ENTIRE FAMILY are DEAD. YOU are all I have to help.


My precious Hope, who died in my arms. R.I.P Hope.
____________________________________________________________
This is all you really need to know. PLEASE DONATE, not just for me, but also the rescue animals I promise to love & save, and to prove autistic people CAN be wonderful, contributing members of society, just like everyone else. PLEASE PLEASE DONATE NOW.
____________________________________________________________

Please donate so I can get the help I need to return to veterinary university. £5.
  If
each and every
one of you reading  this now could donate just
£5
 (and the wealthier of you donate a little more) instead of thinking 'Somone else will help, I don't need to' then as a team, we could do it together!
Take on the disbelievers in the world that think there is no goodness left, that miracles don't happen. Let's join hands and paws and hooves together, let's take them on and let's win!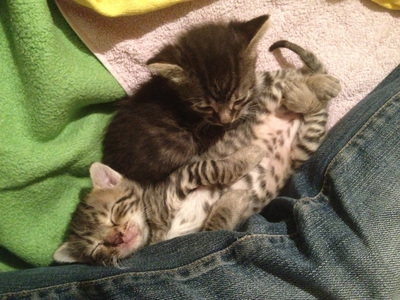 Resecue Kittens. Pawsome!

Autistic people often have '
special interests
' - topics they can engross themselves in totally, and which give them deep fulfilment and pleasure, providing a way to escape the pressures of everyday life which they find so hard.  Veterinary medicine is one of my special interests, as is charity work and animal welfare, which you can read more about
on my website.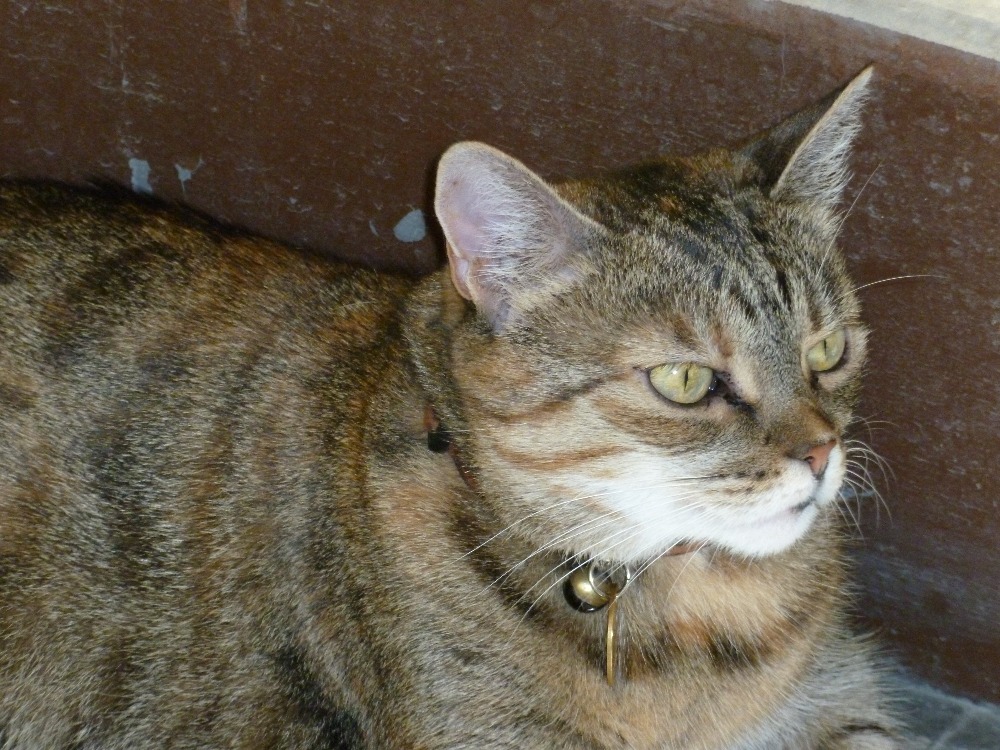 The indomitable Agnes who I re-homed.  She came back 5 times before finding the purrfect slave. She has Catt-itude!
A special interest can make an excellent choice of career, both for employer and autistic employee, as in my case. I am an excellent clinician and very good with people on a superficial level, all of which was taken into account when I was awarded  a special 6 month scholorship from my university, for academic and clinical excllence as well as committment to the profession.  I also wrote my thesis 2 years early 'for fun!' on animal welfare and Breed Specific Legislation, for which I was awarded a prize at the annual student's scientific conerence.
One of the rescue cats saying 'hello'. 
Just as important as the donation,
PLEASE
spread the word anywhere you can think of. I even did an Eminem parody video - who says us autistic people are not creative: 
'Fund Yourself' by Crazy Cat Shady (Eminem Parody)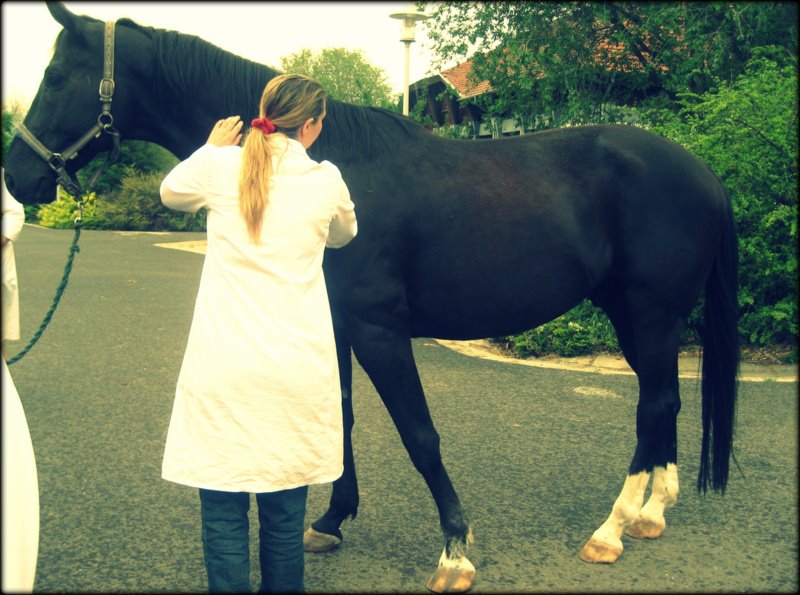 3rd Year Vet School, Performing a Neurological Exam on a Horse. 
If I have not achieved my target I will return the money donated (less the GoFundMe fees - about 8%) and 100% if I can at all e.g. I win the lottery.  Otherwise I will donate the money to charity if that is ok with you.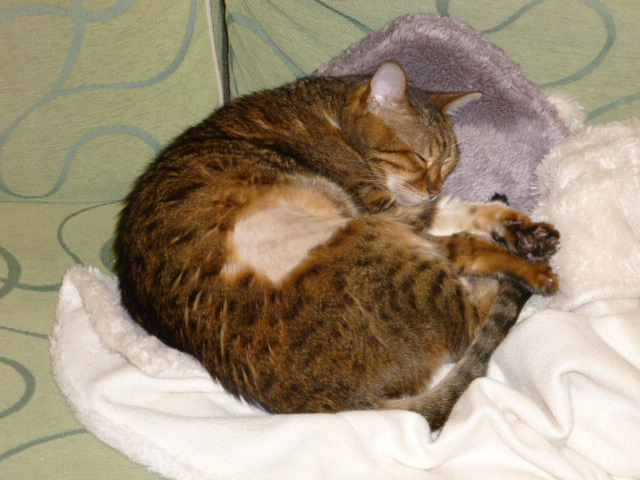 My beautiful Holly after her renal scan. 
I am sick of living in a world of negativity.
Imagine if we could raise so much money, just by many thousands or even a million(!!!!) people each giving £5 - then I could do extensive charity work while I was studying.
 Together, we could set up our own little charity in Budapest again, helping all those cats, dogs, rabbits - whatever species we find, which is in desperate need od help. 
As a vet I can give antibiotics & treat the wounds of dogs belonging to the homeless etc. As just a member of the public I can do so little to really help practically.  That is why qualifying is so vitally  important to me - so I can
really
help the worst off people and their animals.  If we got excess funds, imagine the sanctuary
we
could build together when I'm a  qualified vet, the work
we
could do, the lives
we
could save.
Dreams - we have to have them, sometimes it is all we have.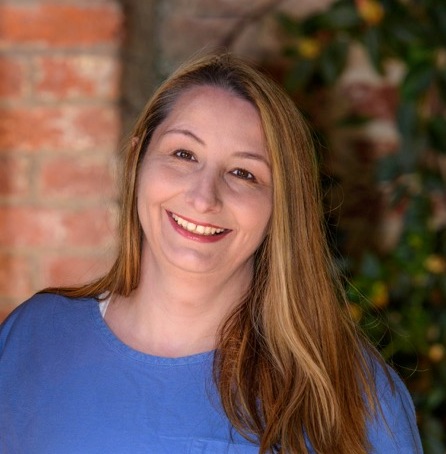 I think my scrubs suit me! Help me wear them every day. Photography by 'Just Graham Photography'

Holly and Poppy - my beauty cats.
How I will miss your purrs and head bonks. The fact you are both dying still seems like some sort of bad dream I am trapped in,  that can't possibly be true.
Me with my precious Hope from the shelter. 

So that is all. I can't think of more to say, except a
massive thanks to everyone who has donated so far.
It breaks my heart that so many people are reading this page (about 100 per day), but no-one is donating. I don't know what I am doing wrong. I keep wondering if it is because I am autistic, and so people don't like me. This is my lifelong problem, and it is silly to be surprised. I feel so worthless and rejected, because more than anything I want to help the animals, in a way I simply can't do as a non veterinarian. 
Please, please help me to help them. Donate just £5 or more if you can.

Thank you so much for reading. I hope one day together we will have our own little sanctuary together.
+ Read More
Be the first to leave a comment on this campaign.