HELP COLBY FIGHT LYMPHOMA
$56,922
of $50,000 goal
Raised by
742
people in 41 months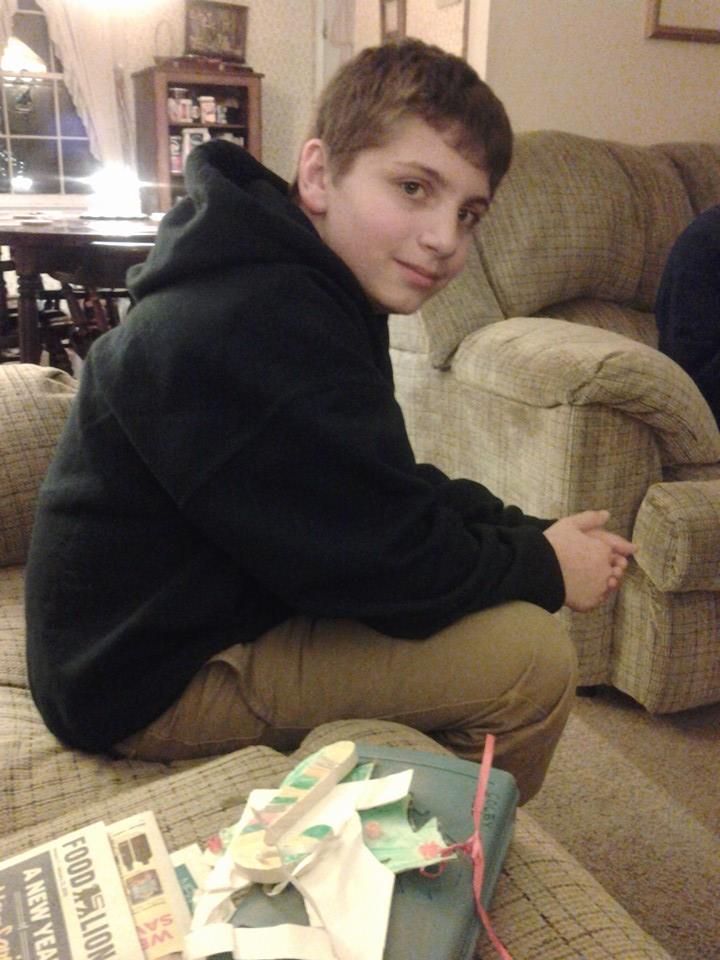 Colby Reid's family was just like any other family with three boys in school, juggling homework and sports and family activities, when Colby, age 12, woke up one Saturday complaining of a toothache.
 
By the following day, his jaw had swollen considerably, so his concerned mother took him to the dentist right away.  After x-rays showed nothing wrong with his teeth, he was referred to an oral surgeon, and by the end of the week, the family was sitting in front of an Oncology specialist at Children's Hospital in Washington, D.C., having a conversation that is every parents' worst nightmare.  

After much testing and torturous waiting, Colby was diagnosed with Anaplastic Large Cell (Non-Hodgkins) Lymphoma.  His status has been classified as Stage IV.  He will begin chemotherapy treatment this month for a duration of six months.  Doctors have warned that his tumors are growing and he has aggressive deterioration in his bones.  



No child should have to deal with suffering and sickness. Colby is about to become a teenager.  All he wants to do is play football and baseball and video games with his brothers.  The family and friends of the Reid/Carr family are devastated and wish to help ensure that Colby gets the best possible treatment and care possible, without the financial ruin that these procedures can cause.  The chemotherapy alone costs tens of thousands of dollars each month.  Please consider donating to help alleviate the strain of Colby's medical expenses.   

With help from the community, we can ensure that cancer is just a chapter in Colby's life, and not the whole story.   Assist us in making sure that his family is not alone in their fight against Lymphoma.  



"If the money we donate helps one child or can ease the pain of one parent, those are funds well spent." 
                                                                         quote by Carl Karcher

*UPDATED 10/7/2015* 
In just a few days' time, this site has started an awe-inspiring movement in honor of young Colby Reid.  

The HelpColbyFight campaign was started by a longtime close friend of Becky and Ricky Carr (Colby's mother and step-father) and their family.  Every cent donated goes directly and only to Colby's parents' bank account.  NO ONE ELSE has or will ever have access to these funds.  No one is being compensated or stands to gain any percentage from the donations except for the GoFundMe website, nor are the donations being used for any other reason beyond Colby's medical treatment and care.  

I didn't do this for any other reason, except than to HELP COLBY FIGHT CANCER.  This family was struck by a life or death tragedy literally overnight, and they have no idea how long this journey will take or what the financial, emotional and physical toll it will have taken when this is all over.   My goal is to share and promote Colby's story, and to answer correspondence so that Colby's parents could focus on what's most important - Colby's health and well-being. 

The goodwill and charity that have arisen from the success of this campaign are changing Colby's life.  The sole reason that the campaign and its resulting endeavors have been so effective is because of love for Colby.  Friends, family, coworkers, school and sports staff have jumped at the chance to help, selling t-shirts, Lymphoma Awareness bracelets and keychains, organizing meals to be taken to the family, fundraising activities through local businesses.  We have written to local and national news outlets, radio stations, national television hosts, bloggers,  cancer foundations and cancer survivors, other school districts, government officials, and more, all to raise awareness for Colby in the hopes that his medical treatment and care will be the least of his family's worries. 

I hope each and every one of you knows how deeply moved Colby and ALL of his family are by the efforts of this community.  Please continue to keep them in your prayers to HELP COLBY FIGHT.

Sincerely, Kate
+ Read More