96
5
Help River James Dastous live
$3,336
of $50,000 goal
Raised by
97
people in 5 months
ENGLISH:

On November 26th 2017, our son River had a near drowning accident in the bathtub, his heart stopped and he was reanimated at the hospital. His MRI taken 3 days after the accident showed significant brain injury and the doctors painted a very dark picture for us, told us we should let him go and that he would never wake up or open his eyes again.

We did not listen to the doctors, we chose to believe in River, pray and get on a therapy journey. After a month and a half, he began opening his eyes slightly and moving his foot a little bit. We are almost 8 months after the accident now and thanks to the help of friends and family have able to get River started on some therapies like hyperbaric oxygen and stem cells.

We are now at a point where River is out of the acute phase and does not have to be in the hospital all the time. He now opens his eyes fully when awake, moves his limbs more than before and is even beginning to have some core strength so I can help his sit or stand. There is still a long way to go as he has a tracheostomy and gtube and needs extensive care but we are hopeful that the therapies and stimulation recommended by the parents in the support group for Anoxic Brain Injury will help us get River to play as a little boy again.

All of your prayers, songs, positive thoughts and financial support are tremendously appreciated. Thank you for helping us bring River back to life <3 Melissa and Stephan

"Run to the rescue with love and peace will follow" - River Phoenix

FRANÇAIS:

Le 26 novembre 2017, notre bébé de 14 mois River s'est noyé, son cœur s'est arrêté et il a été réanimé à l'hôpital. Son scan IRM pris 3 jours après l'accident a montré des lésions cérébrales importantes et les médecins ont peint une image très sombre pour nous, nous ont dit que nous devrions le laisser partir et qu'il ne se réveillerait jamais ou n'ouvrirait jamais les yeux.

Nous n'avons pas écouté les médecins, nous avons choisi de croire en River, de prier et de démarrer des thérapies. Après un mois et demi, il a commencé à ouvrir légèrement les yeux et à bouger un peu ses pieds. Nous sommes près de 8 mois après l'accident et grâce à l'aide d'amis et de membres de notre famille, nous avons pu commencer à utiliser des thérapies comme l'oxygène hyperbare et les cellules souches (stem cells).

Nous sommes maintenant à un point où River est hors de la phase aiguë et n'a pas besoin d'être à l'hôpital tout le temps. Il ouvre maintenant les yeux quand il est éveillé, bouge ses membres plus qu'avant et commence même à avoir une force dans son tronc pour que je puisse l'aider à s'asseoir ou à se tenir debout. Il y a encore beaucoup de chemin à faire puisqu'il a une trachéotomie et un gtube et qu'il a besoin de soins approfondis, mais nous espérons que les thérapies et les stimulations recommandées par les parents du groupe de soutien des enfants qui se sont noyés nous aideront à amener River à un autre niveau et à pouvoir lui permettre de s'amuser comme les autres petits garçons.

 

Toutes vos prières, vos chansons, vos pensées positives et votre soutien financier sont grandement appréciés. Merci de nous aider à ramener River à la vie <3 Melissa et Stephane

 

« Courez à la rescousse de quelqu'un avec amour et la paix suivra » - River Phoenix

+ Read More
Update 2
3 months ago
Share
Big changes in River since the stem cell treatment!

Hey guys, it's been 3 weeks since the stem cells now and we have seen noticeable changes in River. First of all, his heart rate is in general 20 points lower than it usually was (it was on the high side). Second, he made his first attempts at stopping the fall of his head when i sit him and now brings it back up when i lean him enough to the side that its doable for him to lift it up! I am completely amazed at what is going on because as you guys know, we were not seeing muchi willful movement on River's part besides when i stand him, flap his arms and he locks his knees to be able to bear his weight.

Now I clearly see him do the following when his head falls: he tries to stop it midway and sometimes even is able to hold it a few seconds. He then will look to the side in the direction of where he could raise his head, make some effort sounds and lift his head up in 2 or 3 stages! I practice this with him every day.

Thank you so much for making the stem cells happen for River. I can't wait to go back. I spoke to the doctor a few days ago and he told me to call again in two weeks, see where we are at and that we could do another treatment free of charge for his fee, we just would have to pay the stem cell bank fees!

Thanks to Dana Wittenberger for sharing a message about River's birthday coming up soon. You were right in saying something big would happen around that time. Im so grateful for the improvements we have seen. You gave me the idea to have a goal for River's birthday on September 12th and to get him another stem cell treatment and another round of hyperbaric oxygen treatments. The doctor says it helps propagate the stem cells everywhere needed. With the specials we are getting, we are looking at less than $4500 for both!

Thanks to everyone contributing and praying for my little man. I'm forever grateful.
+ Read More
Update 1
4 months ago
Share
Here are some photos of River before the accident :) I love to remember that smile and call it to us once again! Time for some more healing!!!

Voici quelques photos de River avant l'accident :) J'aime me souvenir de ce sourire et le revisualiser! Plus de guérison !!!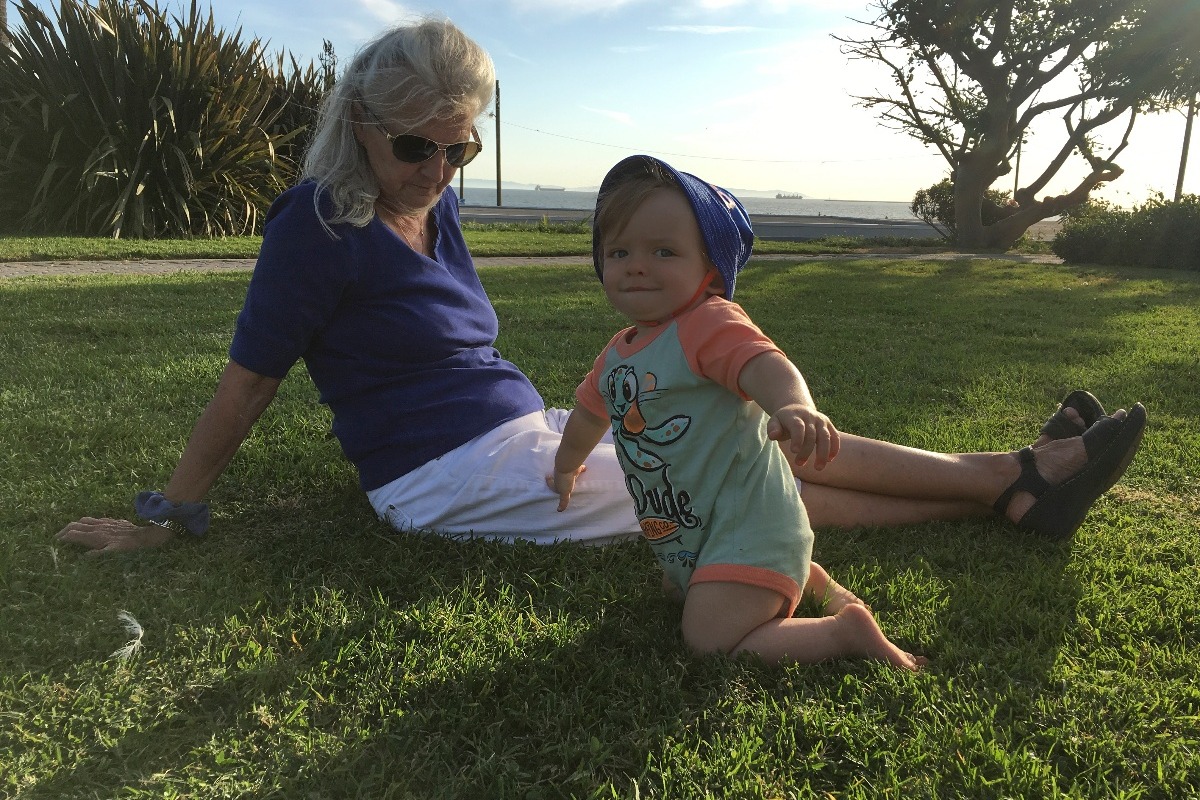 + Read More
Read a Previous Update