101
7
Jim Patterson's Pancreatic Cancer Expenses
$7,010
of $10,000 goal
Raised by
99
people in 3 months


A few weeks ago we got the worst kind of news, the kind you dread getting. Our friend and family member, Jim Patterson, a newspaper editor who is one of the most big-hearted and generally awesome people we know, was diagnosed with a very aggressive form of pancreatic cancer, Stage IV. 


We're hoping and praying for a cure, or at least a slowing of the cancer's spread (he's hoping to be approved for some experimental treatments), but Jim's acknowledged he likely doesn't have a lot of time left with us. We're all working on coming to terms with that possibility, but meanwhile there are a lot of things Jim and his roommates (now caregivers), Michael Armstrong and Eric Vaughan, need to happen quickly to ease Jim's journey. 
Note: also be sure to click the link to Jim's powerful column from the Craig Press announcing his cancer at the bottom; it'll show you what kind of guy Jim is.
How you can help:
Cancer makes everything harder. The funds we raise here will be used: 
· To repair their car so Michael or Eric can drive Jim to his medical appointments three hours away and afford the gas. 
· To help pay for Jim's medical care and his palliative prescriptions to reduce his pain. This includes paying for any experimental treatments he might be able to try. We're told insurance generally doesn't cover those. 
· To contract a Colorado attorney who can ensure Jim's will and estate are in order.
· To fund travel expenses for Jim's trip back to Arkansas to visit his hometown of Camden and spend a little time with his family and friends there and in Little Rock. 
· To help pay household bills while Jim is on permanent disability and his caretakers are working less (and will need to work even less as his illness advances). 


· To cushion these next months for whatever emergency expenses crop up (there's always something) and make this whole cancer mess that much less stressful, full of quality time with the people most important to Jim. 
· If it comes to it, to provide funds for Jim's funeral/memorial.


All donations help, and none will be wasted. 
Jim, right, with his good friend Brad  McLelland, taken this week. 
So who is this Jim Patterson guy?

Jim's a writer, editor, and columnist with decades of experience covering news in largely rural communities. For the past 18 months he has been editor of the Craig Press in Craig, Colorado, after he moved to Colorado several years ago to be assistant editor for the Steamboat Pilot in Steamboat Springs. He loves and believes in the essential goodness of the communities he's covered: Craig and Steamboat Springs in Colorado and, in Arkansas, El Dorado, Camden, Jonesboro,  and Paragould. His columns have provided insight and analysis with a dash of Jim's wit. He's a funny guy. 


Other things about Jim: he has a rich singing voice that he often used in church choirs and as a soloist. He was a dedicated youth group leader for many years, investing his creativity and compassion in helping young people feel valued and providing a place they could belong. He has strong, informed opinions about politics, yet has close friends and loved ones on every point of the political spectrum; he tends to unite people. Jim's a screenwriter, actor, and award-winning filmmaker. He admits when he's wrong, loves learning new things, and has an insatiable curiosity about the world. 


Jim with his late mama, Jeanette Patterson of Camden. 
Jim's a beloved brother and uncle. He's devoted and loyal to his family, friends, employees and animals. He loves to be surrounded by the wild beauty of nature. He can talk to you all night and have you laughing just when you need it most. He's always there for his friends, no matter what. Even now, he's still reaching out in love to us. 

This is a good man with decades of caring for others who now has a severe, urgent need for our help. Whether you know Jim or just feel moved to make a difference for him, we appreciate the support. 
In Jim's own words: 

In closing, we want you to hear from Jim himself, so here is his final column as editor of the Craig Press, announcing his illness and prognosis. You'll see from his reaction to coming to terms with his mortality just what a remarkable guy Jim Patterson is. 


Jim's column announcing his cancer
We're grateful for anything you can contribute to help ease this most stressful, painful time of his life. Spreading word of Jim's need and story is immensely helpful, too. You're the best.

 
Jim Patterson, center, with roommates/caregivers Michael Armstrong (left)  and Eric Vaughan. 

+ Read More
Update 2
2 months ago
Share
Friends of Jim Patterson, I have to share the saddest news. Jim deteriorated rapidly the past few days, and this afternoon he died in his home in Colorado.

I have no words yet for the depth of pain this brings so many of us who loved him. Jim was one of the best people I've ever known, the kind of friend you appreciate more every year. I am sure all of you who knew him understand exactly what I mean.

It's heartbreaking news. But please know how much your kindness and generosity meant to Jim. He was overwhelmed with gratitude that so many people cared.

And it mattered. Together, we raised just shy of $7,000 to help with his cancer expenses. That has helped a lot, most importantly to give his final weeks more peace and chances to be with some of the people closest to him. Because of all of you, Jim was able to travel home to Arkansas with Michael and Eric and spend a week with his family and some of his oldest friends, surrounded daily by people who loved him. He stocked up on hugs, laughed over old memories, and shared what energy he had turning the tables around to make us feel cared for, as Jim always did. He wished he could have seen more people while here, but he gave us all he could. By the end of his trip he was ready fo return to Colorado, that wild land of natural beauty he loved so much in this last chapter of his life. Jim died in the place he chose.

What funds remain will go towards funeral expenses, legal fees, bills, and whatever other Jim-related expenses turn up. Thank you again for showing Jim love in this way and countless others. He loved life, and loved the people in his life immensely.

I'll post another update when we have details of memorial services and an obit. (Plans are for one service in Colorado and one in Little Rock.) Until then, please feel free to comment below with your thoughts, memories and pictures of Jim. We'll be collecting them for the service and to share with his family.

With love, gratitude, and sadness for the true friend we miss,

Jenny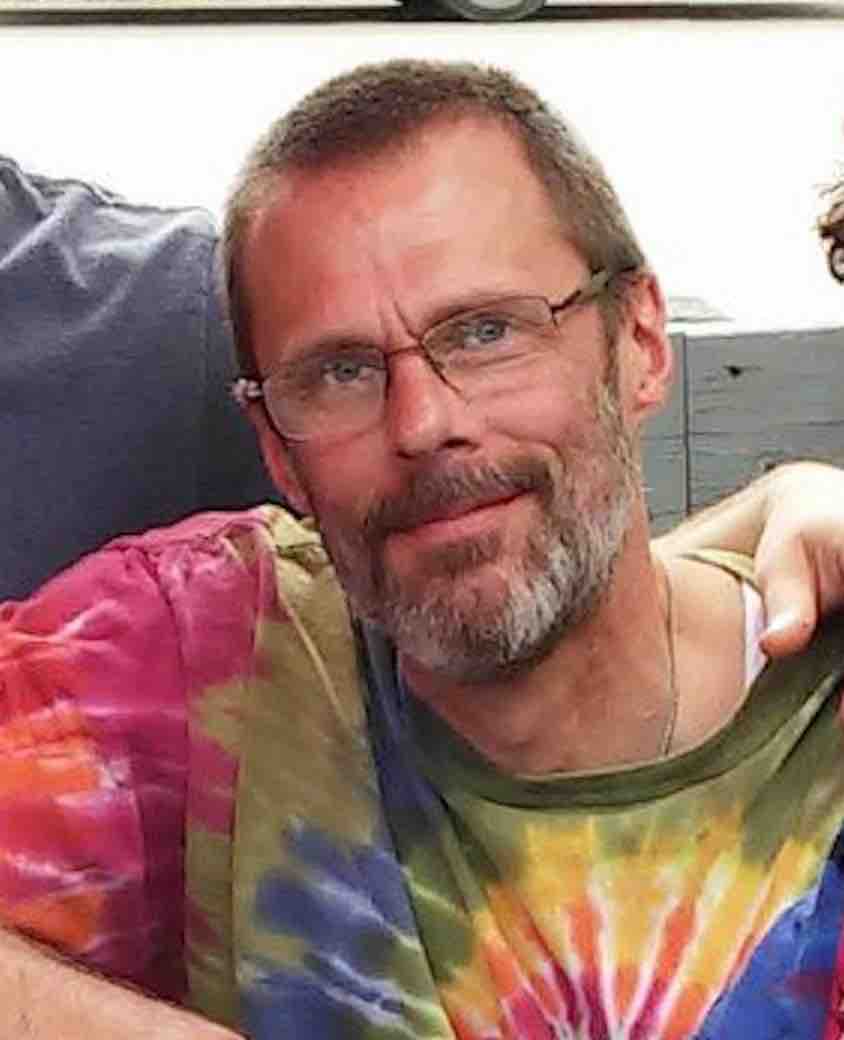 + Read More
Update 1
2 months ago
Share
This campaign is going so well thanks to everyone's generosity in giving and sharing, I don't have medical updates, but I have some good news to share, plus a touching story. So far we've raised $3,445 for Jim's cancer expenses, and the momentum towards $10,000 continues! These first contributions will reach Jim in the coming days. He's enormously touched by everyone's kind words and actions in sharing, donating, and reaching out to him. It does make a difference.

One difference you've already made: Caregivers Michael and Eric, are going to be able to drive Jim back to Arkansas to visit his family and close friends he hasn't seen in months or years. Part of these first funds went to repairing the car so they can safely make the trip back to Arkansas and back. Jim and his family need this time together, so thank you all. The remaining funds from this first disbursement and for those that follow will be used for medical-related expenses back in Colorado.

More good news: This week, Jim also got to spend meaningful, happy time with several very close, visiting friends, and he was well enough to enjoy some short day trips with them. (See attached photo of Jim with his hometown friend, Dani, at Dinosaur National Monument in Utah, about two hours from his home.)

In closing, I want to share a story below that Jim's friend Josh Harrison, who does brilliant work as a cinematographer in Nashville, told when he shared this campaign with his network, about how he met Jim and what that friendship has meant. I hope you enjoy the story; we're planning to share more "Stories of Jim" here as we update. Please continue to share both the campaign with others and your stories with all of us.

Jenny Boulden, campaign organizer

From Josh:

I'll start at the beginning.

When I met Jim I was in a line at a movie theater, scared and anxious to be leading a team for the first time in a film competition. The competition doesn't matter and the terrible film I made doesn't matter; what matters is that I met the people in line in front of me: Michael, Brad, and Jim. Looking back now I'm sure I didn't speak to them first. I'm nothing if not stubbornly standoffish and introverted -- especially if I'm nervous. If it weren't for their character, kindness, and friendliness towards complete strangers, I wouldn't be writing this years later.

After that night, we slowly began the process of bonding. We would hang out at times, and the spaces between those times began to decrease. We started making films together, writing together, and leaning on each other at times when the other person may have needed it. You never realize at the onset of meeting someone the possibilities of what that relationship can become: it's only when you look back at the accumulated time and experiences that you begin to realize how much some people have shaped your life.

Jim is one of those people for me.

I continue to learn more about kindness, forgiveness, intelligence, compassion, humor, strength, charm, and grit from Jim -- and the friends that I've made through Jim as well -- than most of the people I can look back at through my life. While I always find my own ways to fall short of each of those qualities, I find again and again the desire to get back up and work harder toward becoming the sort of man Jim is. Not only does he make the world a better place, but he makes other people better by knowing him as well.

When I heard the news, I was standing by a river in Little Rock. We'd had a hunch for a while before it was verified -- but you always hold onto hope that you're wrong up until you're told you aren't. I cried for a while and wished that I'd known what I know now when I had been visiting Michael and Jim a month earlier. Life is rarely fair to the people that most deserve that fairness.

Anyways. Long story short, I'm somehow trying to write out how much it would mean to me if you helped contribute to this fundraiser. The money will go toward helping someone that has helped others. It will go toward helping good people. I would rather have people spend their money on this fundraiser than any creative project I will ever try to fund in the future. I would rather my friends spend money on helping Jim than me if I ever need it in the future. There exists here an opportunity to help someone that needs it. I would greatly appreciate it if you took the time to contribute. Thank you.
+ Read More
Read a Previous Update