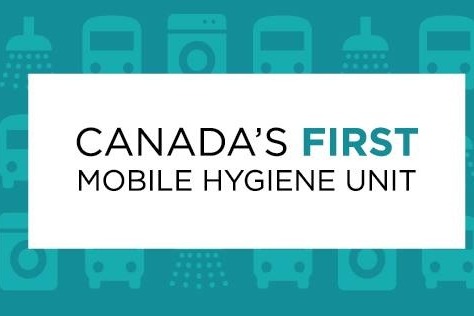 33
8
HOW-Mobile Showers For The Homeless
$2,359
of $100,000 goal
Raised by
30
people in 15 months


Hygiene On Wheels is Canada's first mobile hygiene unit designed to restore hope and dignity to Toronto's homeless by providing free showers and laundry services. The response from the community has been so positive that we've now included other essential services including:

Clothing
Hair Cuts
Shoes
A hygiene Kit
Eye Care
Housing Help
Mental Health Referrals


HOW DID WE BEGIN?
In June of 2017, while using one of the city's public libraries in the downtown core, I noticed quite a few people using the public washroom to bathe and groom themselves.

While I have witnessed this happening for quite some time, I decided on that particular day to try to find a solution to help the most vulnerable amongst us.
I decided  to contact the Toronto Transit Commission to request a retired bus in the hopes of transforming the bus to a mobile shower unit for the homeless. 
Thankfully,  The TTC approved my request and we now have a fully functional bus for our initiative.
In a country where 35,000 people are homeless, HOW- Hygiene on Wheels, is a much needed initiative and the first of its kind in Canada, to address the overwhelming need to provide basic human services to those living on the streets.

HOW WILL WE DO IT?
The  TTC bus will be renovated with wheelchair accessible showers, laundry and washroom facilities. The bus will be driven to a different location every day.

HOW DO YOU DETERMINE WHERE YOU WILL PARK AND PROVIDE SERVICE? 
Our goal is to partner with existing organizations who already have an outreach with the homeless.

HOW MUCH?
While we have a diverse team of volunteer engineers, mechanics and plumbers working to outfit the bus, our expenses also including permits, insurance and other operating costs which total about $100,000 for each vehicle. 100% of your contributions will go towards funding the maintenance and daily operations of the mobile unit. Your generous donation will help us launch at multiple locations across the GTA.

OUR PROGRESS SO FAR
We've towed the bus from the TTC garage to an undisclosed location. The bus has been stripped and is ready to be retrofitted .

HOW YOU CAN HELP?

Share our mobile hygiene unit story with friends and family.

Start your own fundraising campaign at work or at home to help us raise funds.

You may read more about out project: www.hygieneonwheels.org

Any amount you can give will go along way to rebuilding the self-esteem of the homeless with our mobile shower.

We thank you for your support!
+ Read More