Graffiti Gardening
$2,902
of $3,500 goal
Raised by
45
people in 48 months
Graffiti Gardening
is taking unused public spaces and turning them into public gardens. I am asking for your help so we can continue to grow.
Graffiti Gardening is a grassroots project, based in Humbolt Park neighborhood of Chicago, IL, that enables communities to grow their own food while brightening up the neighborhood by turning unloved spaces into fragrant herb gardens and abundant vegetable or flower beds. These gardens provide beauty for the neighborhoods, fresh free food for the community, and an opportunity for the youth to learn how to garden and make healthy food choices.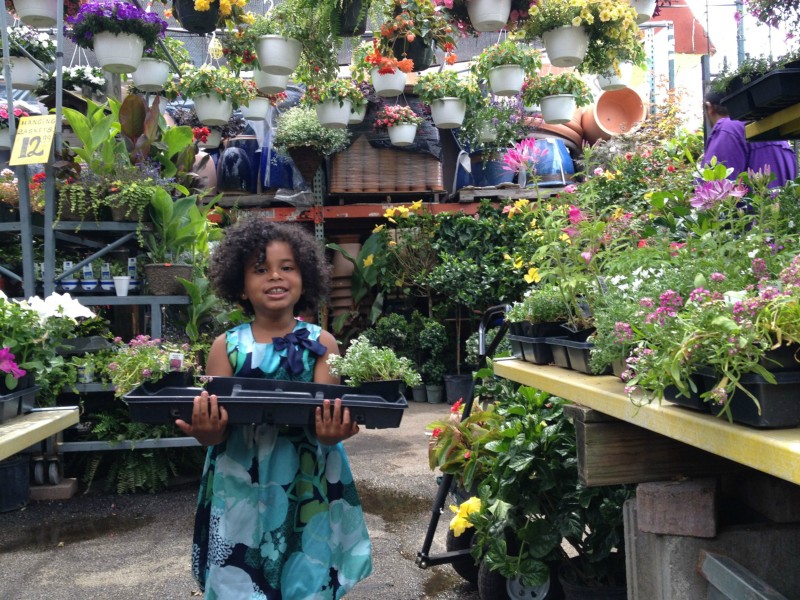 How it all started..
It all started with me digging up the weed and litter infested road verge (space between the sidewalk and street) in front of my apartment and turning it into a garden. I convinced the neighborhood kids to help and hooked them on gardening, especially the daily watering of the plants. And as the garden grew more kids came to help and the community really came behind the garden.
The reason I wanted to expand and create more gardens is that one of the lil boys that helps me garden never saw a tomato growing on a vine and now he tells me "tomatoes are better than candy." Most kids that live in a city do not have the opportunity to see their food growing, and I believe that kids that grown kale eat kale.
Plus when the neighbors started asking me to help them start their own gardens I knew we had the support of the block to expand.
So, I decided to create Graffiti Gardening, do a fundraiser, and do more gardens...
Our goal is to do at least 5 more gardens. My first garden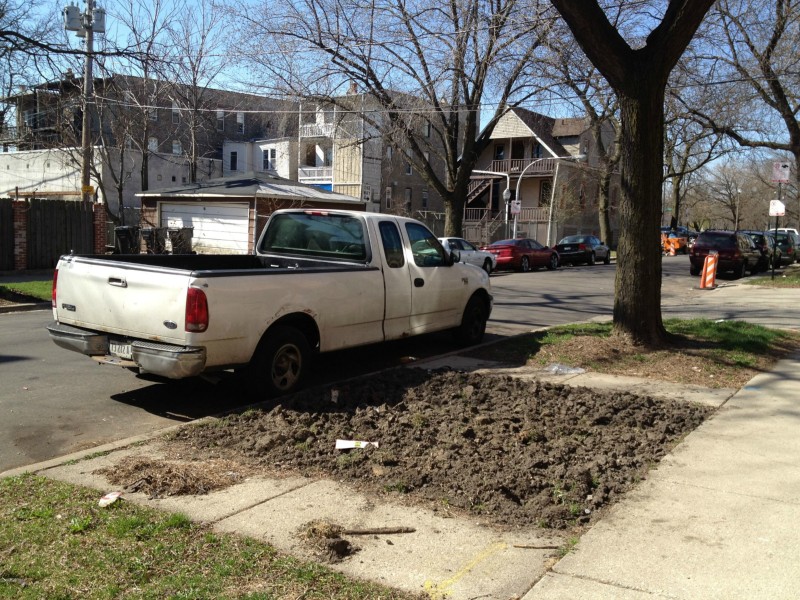 before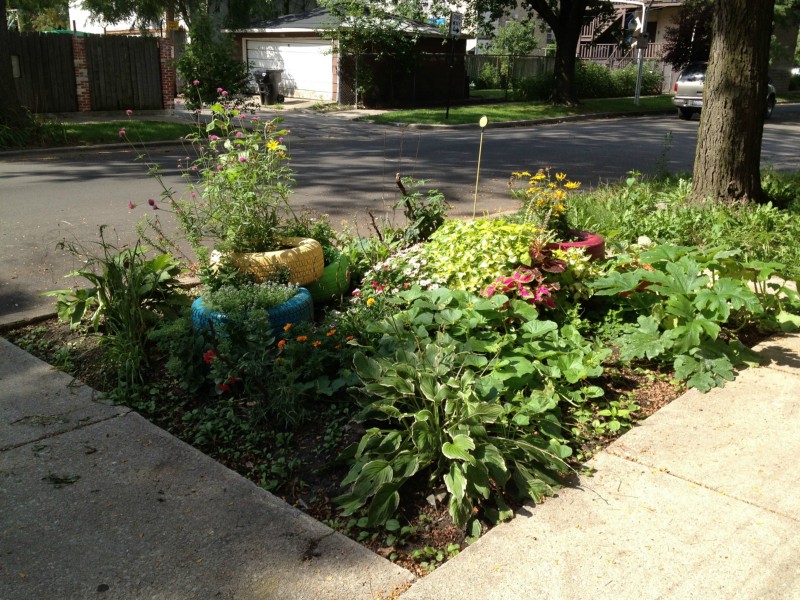 after
We are applying the broken window theory to public space. If the neighborhood is beautiful and healthy, so are the people that live in that neighborhood.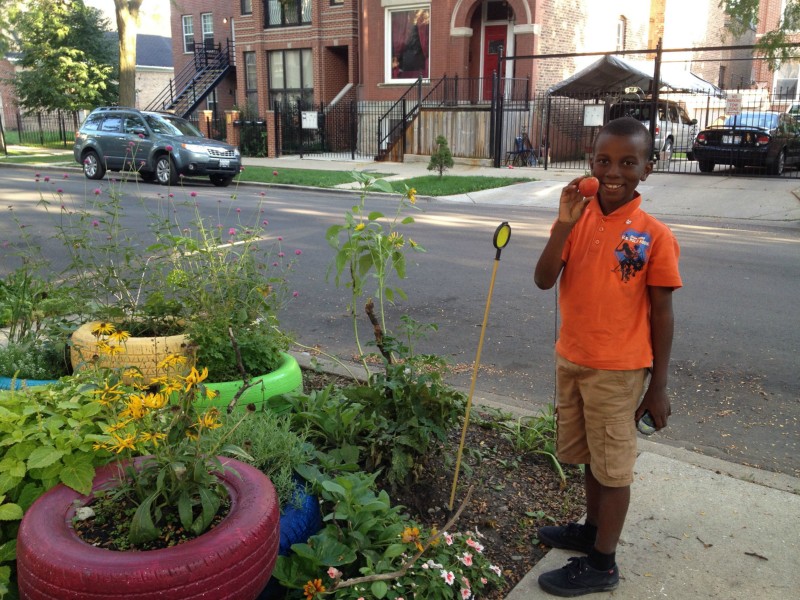 At the end of the summer I am organizing a garden walk so everyone can show off the fruits of their labor.
Details:
These gardens are truly public gardens and open to the public to come and pick what they need and will eat.
The youth manage each garden and decide what to plant and how to use the budget. (with my help of course)
All vegetables are safe to eat. (we test the soil and put in organic boxes and/or put in all new dirt in areas where it is necessary)
Perennial flowers are planted also in each garden to assure sustainability of these installations.
We gain permission from landowners and neighborhood officials to use the road verge.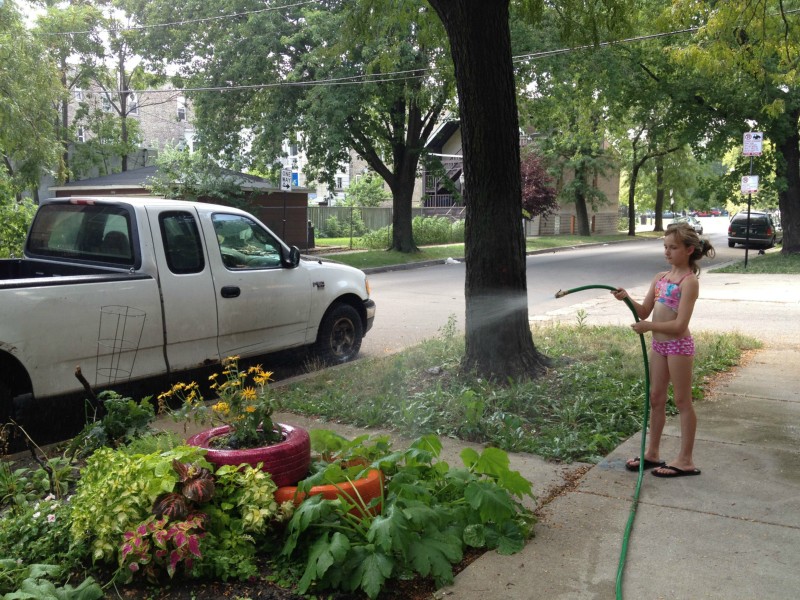 Cost:
Each garden can costs up to $500.00.
flowers
($5 - $15 per perennial plant) 10 - 20 needed
vegetables
($1 - $4 each) 10 - 20 needed
dirt
($5 - $15 per bag) 15 bags with most demanding more
containers
($5 - $25 each) amount depends on design
tools
($5 - $40 each) $30 is the going rate for a shovels and rakes & water hoses cost around $40 while small hand shovel run around $3 to give an idea of cost
We have already begun the second garden...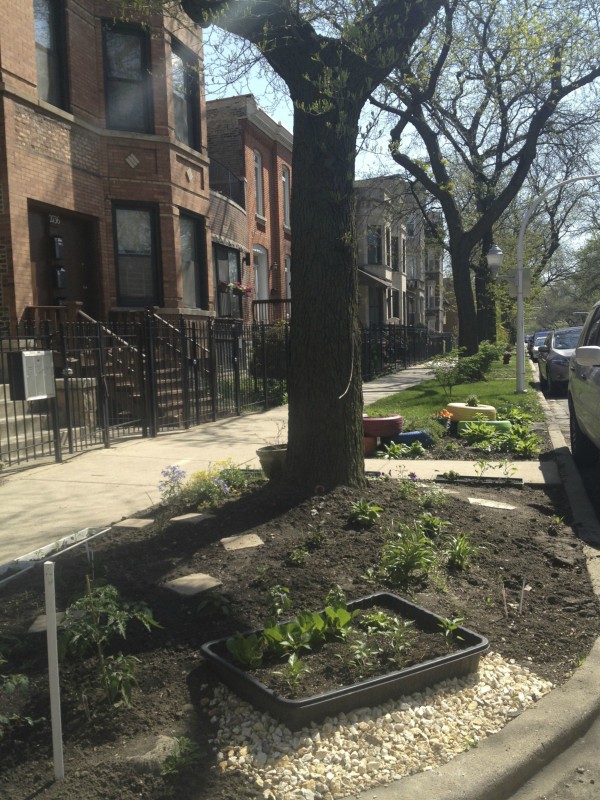 And have permission to transform these spaces...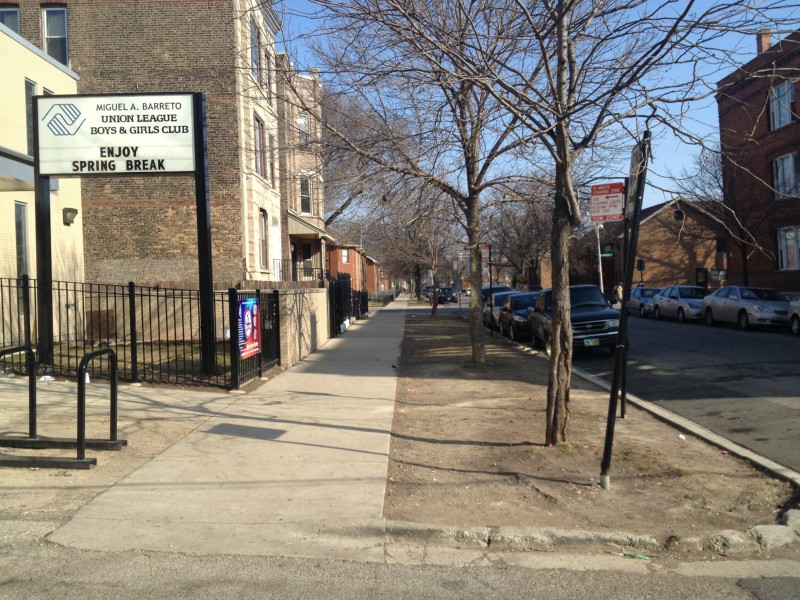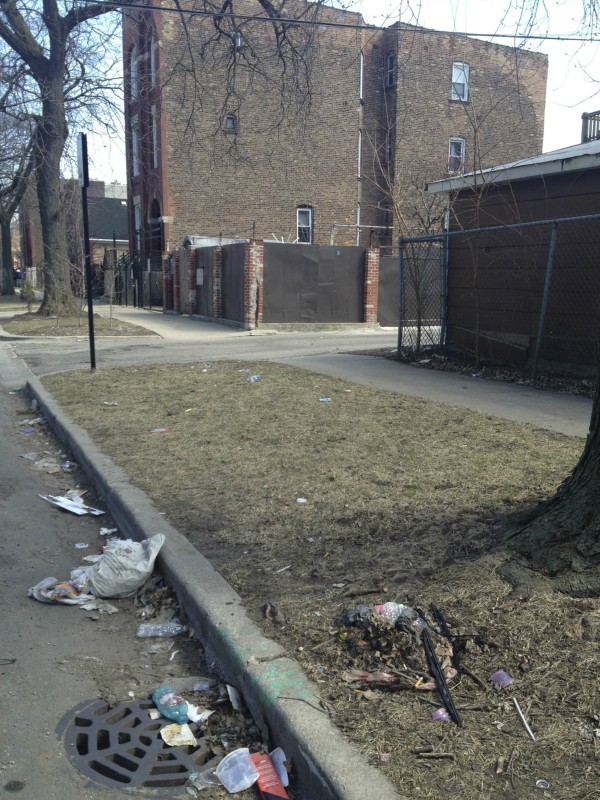 Thank you for your support & encouragement
and we look forward seeing you at the garden walk, if not in the gardens digging with us...
For more information and to keep up to date with our progress please like our
facebook page
.
Thanks again! we cannot do this without people like you!
+ Read More
Be the first to leave a comment on this campaign.