GlobeShift & Global Om 108
$1,901
of $32.4k goal
Raised by
32
people in 57 months
(Updated Nov 17, 2012) - Studies show that when people meditate and live from the heart space they can effect change. The more people who focus on being in the heart space, the greater the change effected. With regard to decreases of violence in regions prone to it like urban city centers and battlefields, the "Maharishi Effect" (as it is known) has seen numerous repeated results. Imagine what we could do if thousands, dare I say millions of people meditated from the heart space at any given moment in time. Wow!
I am excited to announce that we are now in the midst of developing a prototype for Global Om, the mobile application. It will allow people to Om together in a global group meditation from wherever they are in the world. It's pretty cool and I am excited about its progress.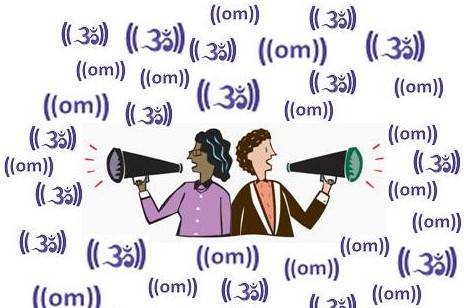 Right now we also have a call out for Oms - we need sound contributions for the development. If you are interested, please send as many as 10 Oms (any number is helpful). Each Om should be a different sound file. Any format works great.
We are also continuing what we started on September 21st with the Int'l Day of Peace and are holding monthly Global Om 108 for Peace meditations. Follow us on Facebook at www.facebook.com/GlobeShift to see what we are doing. We have upcoming meditations planned for November 18th,December 21st and December 22nd (the Winter Solstice and presumed end/dawn of world eras).
______________________________________________

Campaign details:
We started this campaign in August of this year and our needs have changed as we progressed.
We currently need $32,400 to develop the prototype Global Om mobile app.

$350,000 - this is what it will cost for us to develop the first consumer focused iteration of Global Om. That's a lot of money. But don't be daunted. Even with contributions of a few dollars, we can get there and build this incredible global, unifying communications platform that does not exist on the scale described here.

Thank you for your contribution! Every little bit helps us all to realize this dream of heart based change on a magnitude rarely seen. And for the development of technology that can support its continued access and activation every moment of the day, from anywhere in the world.
______________________________________________

You can also find us on:
Facebook -
Twitter - @Globeshift; #GlobalOm, #GO108
Meetup.com - for the GO108 gatherings
If you want to support us in other ways, please write to us atContactUs@GlobeShift.com.
______________________________________________
A bit about why Om and why 108:
What should be our primary focus for these meditations? What can we use to unite everyone? What if we used the Om chant? Om is said to be the primordial sound of the life force itself. Pronounced more as Aum, the toning of it activates particular chakras from the body base on through the top of the head, activating, unifying and connecting a person's energy within themselves and to the larger force of life of creation itself. The Om chant is considered to be a chant of life, bringing together, and healing for those who do the chant and for the environment around them. And I have to say, having Om-ed quite a bit in ongoing rolling Oms, the effect of calm, centeredness and presence is quite profound.
Why one hundred and eight? 108 is a very interesting number. Religiously for the Buddhists, Hindus and others 108 is said to refer to the one unity (1), the emptiness of nothing (0) and the infinity of all (8). A strand of Tibetan Buddhist prayer beads, called a mala, consists of 108 beads. Mathematically it is 6 times the number of Chai-Life (18)(from Biblical numerology), it is a hyperfactoral of 3; a Tetranacci number; a Harshad number; a Self number and results in the Golden Equation. For astrologists - 108 is the distance from the Moon to the Earth divided by the diameter of the Moon, and the distance of the Sun from the Earth divided by the diameter of the Sun. In other words, this is a pretty cool number!
______________________________________________

What is GlobeShift
GlobeShift is a newly formed company focusing on unifying Spirit through Technology. Our mission is to bring tools, understanding, education, and skills based in energetics, metaphysics, mindfulness, consciousness, intention, quantum physics and other such modalities to a larger audience through the use of technology. Our goal is to bring the "experience" of these tools to humanity so that each person can move on through their own evolution as individuals and as part of the unifying force which we are.
GlobeShift the culmination of my many years as a producer, marketing strategist and business development executive and consultant to technology companies. At the same time I continuously explored multiple forms of consciousness and intention practices. I decided it was time to combine these two worlds, and to see what I could build and bring to the world. My hope is to create something positive and beneficial for Earth and all that live on it.
Thank you immensely for your consideration and support ""
Limor Schafman, Founder
+ Read More
Be the first to leave a comment on this campaign.