GCAS - Charco
$1,000
goal
Campaign created
10 months
ago
Escuela de Verano 2019 C.A.P.A.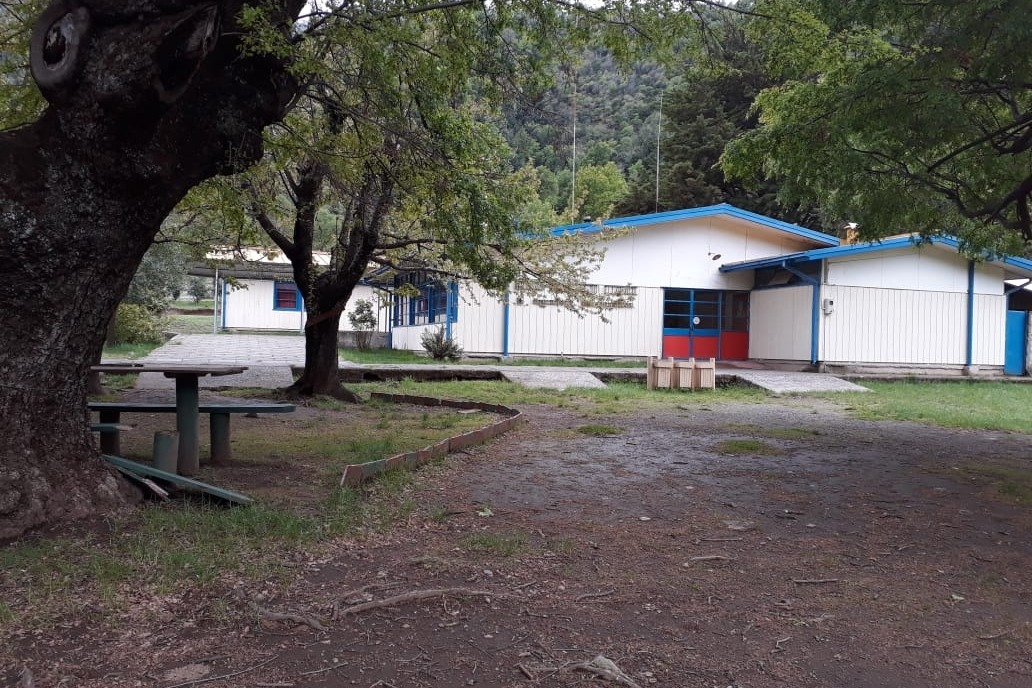 Sobre la Escuela de Verano 2019 C.A.P.A en El Caracol
En esta segunda versión de la Escuela C.A.P.A., realizaremos un internado de 14 días en la localidad de El Caracol, San Fabián de Alico entre los días 21 de enero y el 1 de febrero del 2019. El nombre de esta versión será "Memorias sumergidas de El Caracol", donde invitamos a las personas interesadas a participar de esta instancia para construir un espacio crítico de experimentación y reflexión territorial en la Escuela Caracol, ubicada en la misma localidad. Queremos pensar, crear y experimentar desde un enfoque crítico y colectivo las posibilidades de abordar desde la acción y el pensamiento tres aspectos relevantes que emergen de la relación con la localidad: el agua, la montaña y la desaparición de una localidad por la construcción del embalse Punilla que sepultará bajo el agua las memorias de un pueblo que se resiste al olvido.

About the Summer School 2019 C.A.P.A in El Caracol
In this second version of the CAPA School, we will make a 14-day boarding school in the town of El Caracol, San Fabián de Alico between January 21 and February 1, 2019. The name of this version will be "Submerged memories of El Caracol ", where we invite interested people to participate in this instance to build a critical space of experimentation and territorial reflection at the Caracol School, located in the same locality. We want to think, create and experiment from a critical and collective approach the possibilities of approaching from action and thought three relevant aspects that emerge from the relationship with the locality: water, mountain and the disappearance of a locality due to the construction of the reservoir Punilla that will bury underwater the memories of a people that resists oblivion.
Sobre la localidad de El Caracol, San Fabián de Alico
La localidad de El Caracol es una localidad rural, situada a orilla del río Ñuble y en plena precordillera de los Andes. Con una rica vida cultural vinculada a los conocimientos del mundo rural y rodeada de una abundante biodiversidad, esta comunidad está destinada a desaparecer por la construcción del Embalse Punilla que inundará todo el sector, de ahí que el agua emerge como una problemática fundamentalmente concreta, no como un motivo de abstracción, sino encarnada como destino y porvenir de una localidad que quedará sumergida.
On the town of El Caracol, San Fabián de Alico
The town of El Caracol is a rural town, located on the banks of the Ñuble River and in the foothills of the Andes. With a rich cultural life linked to the knowledge of the rural world and surrounded by abundant biodiversity, this community is destined to disappear due to the construction of the Punilla Reservoir that will flood the entire sector, hence water emerges as a fundamentally concrete problem, not as a reason for abstraction, but incarnated as a destiny and future of a locality that will remain submerged.


Proceso de postulación:

El proceso de postulación implica el envío de: 1) Carta de motivación donde se plantee como se espera abordar los problemas propuestos en la convocatoria. 2) Curriculum. 3) Reseña biográfica en 100 palabras aproximadamente.

La postulación debe ser realizada AQUÍ
https://docs.google.com/forms/d/e/1FAIpQLSe4frAcg3RAUv_rXLYV3cdgmiHUDYcRlnmnFdnO7Lev9gFEVw/viewform?c=0&w=1

Application process:

The application process involves the sending of: 1) Letter of motivation where it is raised as expected to address the problems proposed in the call. 2) Curriculum. 3) Biographical review in approximately 100 words.

The application must be made HERE
https://docs.google.com/forms/d/e/1FAIpQLSe4frAcg3RAUv_rXLYV3cdgmiHUDYcRlnmnFdnO7Lev9gFEVw/viewform?c=0&w=1
For Complete Details: https://gcas-sac.com/escuela-de-verano-2019-capa/
+ Read More