For Landon's Heart
$20,377
of $15k goal
Raised by
120
people in 39 months
Landon was diagnosed in utero with two debilitating heart defects. He wasn't favored to survive until birth and survival past 1 year old was even slimmer. 2 heart catheter procedures and an open heart surgery (all before a year old) had gotten Landon to 4.5 years old (today). The next surgery was anticipated when Landon turned 15, however, his heart is failing faster and he is needing surgery in the next few weeks. This past year was draining on his parents leave from work; his dad had extensive knee surgery taking him out of work for 6 weeks and extra attention was taken for his younger brother, Logan, who also had several Dr visits for a kidney defect. Their vacation/sick time is drained. Their savings isn't where they wanted it to be to accommodate medical bills. Surgery and time off work (even after insurance) will run at least $15,000. Landon's heart journey will not end here. He will have more surgeries ahead. Please help make this journey a little easier. As an added bonus, Landon's mom will be sewing custom hospital gowns. For each $250 level reach, she will be mailing them out to other children who are in their heart battle.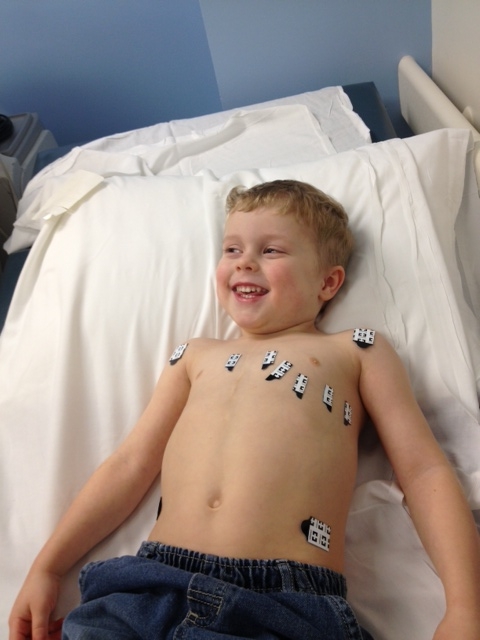 + Read More
Update 2
Posted by Someone who Loves Landon Wilson
38 months ago
Share
Update 1
Posted by Someone who Loves Landon Wilson
39 months ago
Share
We (Landon's Family) are feel so overwhelmed by the generous donations made for Landon. I guess we shouldn't be too surprised, we know that we have an impressive support system but still, we are just over come with emotion. We love seeing the impact Landon has made on so many lives. We want to say THANK YOU to everyone. Thank you from the bottom of our hearts. Only $15 away from making that next gown!
+ Read More
Read a Previous Update
Thank you everyone for the kind prayers and donations! I am not usually one with many words, but your generosity is overwhelming! What a relief it is to have you all with us on our journey.
+ Read More
thank you for all that are donating, Landon has such a big heart, but it is too big for his little body. thank you for your support every dollar is a step closer to easy the financial burdens of his parents so they can focus on what's more important LJ.
+ Read More