11
47
For what it's worth- Granny & Paw Paw Adam's Story
$220
of $1 goal
Raised by
7
people in 12 months
Please read the recent updates, I just used the original story to show where all of this began. 
I may be a little biased because they are my grandparents but I've never met such beautiful souls. Anytime anyone has needed something they've always been the ones to offer what little they had. They smile like nothing is wrong when you can see the hurt in their eyes but won't admit to it. I want to do more but I honestly don't know what to do at this point. They received some money from FEMA for their personal property and home which is a blessing but unfortunately it's just not enough. Their memories, their life, their home is gone. We found a cheap trailer house for them with the money they have, and have to pay for it, and also to move it. This also means getting the property leveled and built up in case the flood ever happens again. Then furniture and appliances, getting it handicap accessible for my Pawpaw Adamas well. I hate asking for help and I know where that comes from now. But they deserve to go home, and not have the worries they have. They have lived, worked hard and built up their life so they could retire and enjoy their family and now it's all been taken away and they don't have the time it took them to get to where they were anymore. Any little bit helps, and feel free to contact me if you know of anyone that can help make this happen. I would love to see them home by Valentines Day and show them the love they deserve!
*Back story*
My Pawpaw Adam will be 91 years old in May. He is a veteran. He has Alzheimer's/Dementia as well as fights COPD. My Granny is 71, and a recent breast cancer survivor and fights COPD too. But if you met them, you'd never know they were fighting so hard. Their home was flooded during Harvey and could not be saved. I've seen my Granny cry because my Pawpaw wants to go home and he doesn't understand why they can't. Some days he will knows very well what has happened and the next he goes into a mood that he can't seem to accept anything. They use to drive from our house and my moms over 2hrs away just so my Pawpaw could sit on the front porch of their Flooded home and play his accordion which we all love to watch and hear him. He even played it and sang for the president when he was 9 yrs old!! But then the day came where they had to demolish their home. The rubble became to much to bear and they couldn't go as much and there was no longer a porch to sit on. A story was posted about them by a wonderful man named Matt, which led to a travel trailer being donated by an amazing man named Charlie and also given a check to fix their well which was destroyed too. But then needed electricity in order to get that going, but the debris was full of mold and they had to move due to health issues. Their travel trailer hasn't been able to hold up very well and this nasty weather isn't helping. We've been trying to keep them comfortable and happy but now it's showing through. Everything is just so expensive and sometimes isn't enough. If you can help, we would appreciate your help in any way possible. Every little bit helps and every prayer is just as much as a blessing.
Thank you all for your time.
Brittney
http://www.khou.com/mobile/article/weather/harvey/hes-90-shes-71-and-hurricane-harvey-destroyed-everything-they-own/483705497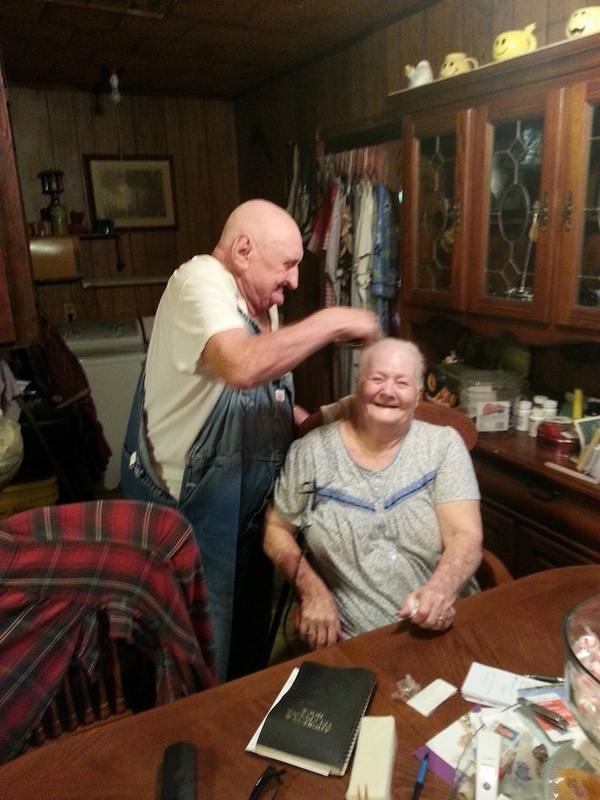 + Read More