Community development work in Nepal
$905
of $2,000 goal
Raised by
15
people in 37 months
In October 2010 I went to Nepal for the first time with my friend Tony. He'd been working on community development projects in the region for almost 15 years and insisted that I accompany him this time.
As we drove up the long, winding road from Bhadrapur towards Ilam the fog started closing in. Eventually, as we climbed higher and higher the fog was so thick it was impossible to see. We stopped in a small village near the temple at Prathivara. We weren't stopped for more than a few minutes when we were greeted by a dozen villagers who wanted to say thank you. Tony had been instrumental in getting the fog collector at Prathivara completed the previous year.
So, there we were. Me, a total stranger, my friend Tony and a dozen villagers in the fog. There were handshakes, hugs and tears of happiness. I was crying because Tony, moved to tears by the simple thanks from the villagers was crying. This was something. This made a difference in people's lives.
Water is life. Access to clean water can make all the difference in the world. Here in North America and Europe we take water for granted. We don;t give a second thought to how safe out water is, but that's not the way it is in Nepal and a great deal of the rest of the world.
In Eastern Nepal, while there's a lot of water about very little of it is clean or safe. Women and children have to trek to streams and springs in order to haul water back to their homes.
Fog collection is a tested and proven alternative to water from contaminated springs and rivers, it provides clean, potable water to communities and families simply and effectively. One large collector can provide 500 liters of water a day, enough to meet the needs of a small village.
Fog water collection has an added benefit as well, it reduces the effort and the distances that women and children must walk in order to get water. Simple as it sounds this can have a profound effect on the quality of life for women and children.
So, next time you walk to the tap and pour a glass of water think about how many people in the world can't do that.
We can't change the whole world all at once, but we are trying to make a difference one village at a time.
I volunteer with FogQuest.org and Nepal Canada Development Foundation and work on clean water initiatives and projects in Nepal. 
The work is ongoing and the terrain in the region certainly makes it challenging. The first several Fog Water collection projects in Nepal are up and running and work has begun on surveying for additional suitable sites. 
I'm asking for some help with travel expenses to and from Nepal, something I've never done before and something about which I've put a great deal of though into. 
Last year I designed and brought two new test collectors. These are small 1 meter square devices about 3 meters tall that allow for the analysis water gathering potential in a location over time.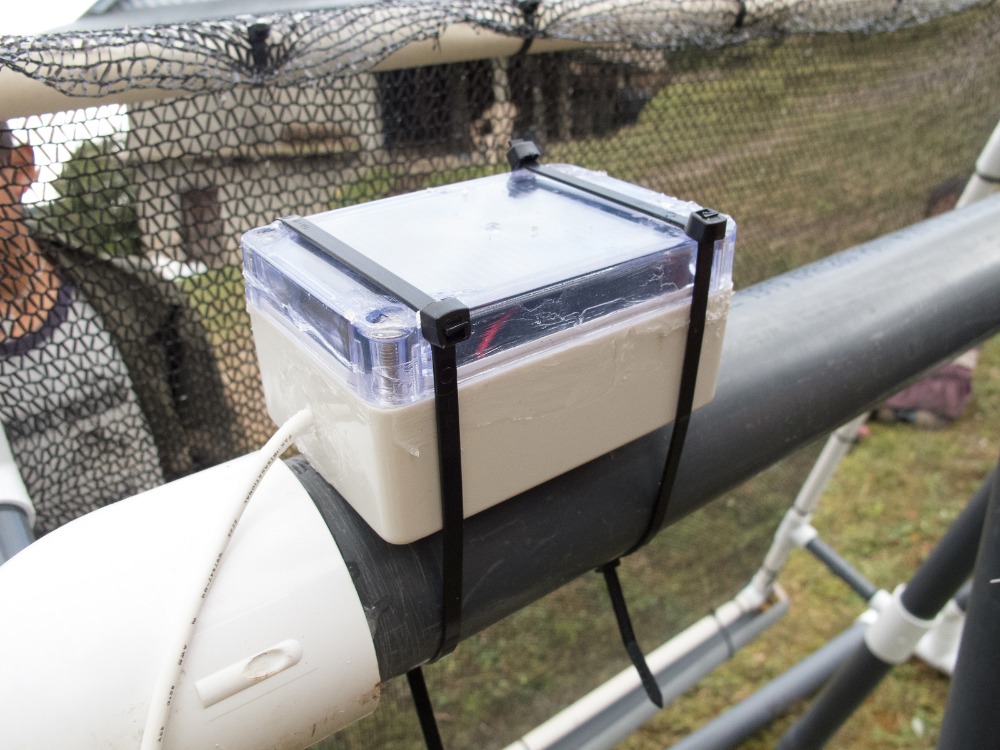 This year I'm going to be continuing the work on fog water collection and water safety and installing a new version of the science package that collects the data on water volumes gathered over time. I designed and built the current ones using an Arduino microcontroller and a calibrated tipping rain gauge.
Thanks for considering supporting my work and I'll look forward to providing a complete report when I get back.
Byron
+ Read More
Update 2
Posted by Byron Bignell
37 months ago
Share
The campaign is on its way! Many thanks to everyone who's donated. If you can please stop by and read about the work and consider making a donation.

Namaste!

B
+ Read More
Update 1
Posted by Byron Bignell
37 months ago
Share
Hey! Thanks to everyone who's donated so far. I've added some rewards of fine photographic prints of my images from Nepal for larger donations.

For the 100.00 donation level, you pick the image from my flickr account and I'll have it printed by Image Foundry.

For the 500.00 donation level, of which there are only five, you'll receive a large print (unframed) of my panoramic image "Sunset over Swayambhunath"

Thanks again for your support!

Byron

+ Read More
Read a Previous Update
Be the first to leave a comment on this campaign.