Fill the S.H.I.P. to Baranguy Batug
$1,105
of $10,000 goal
Raised by
29
people in 51 months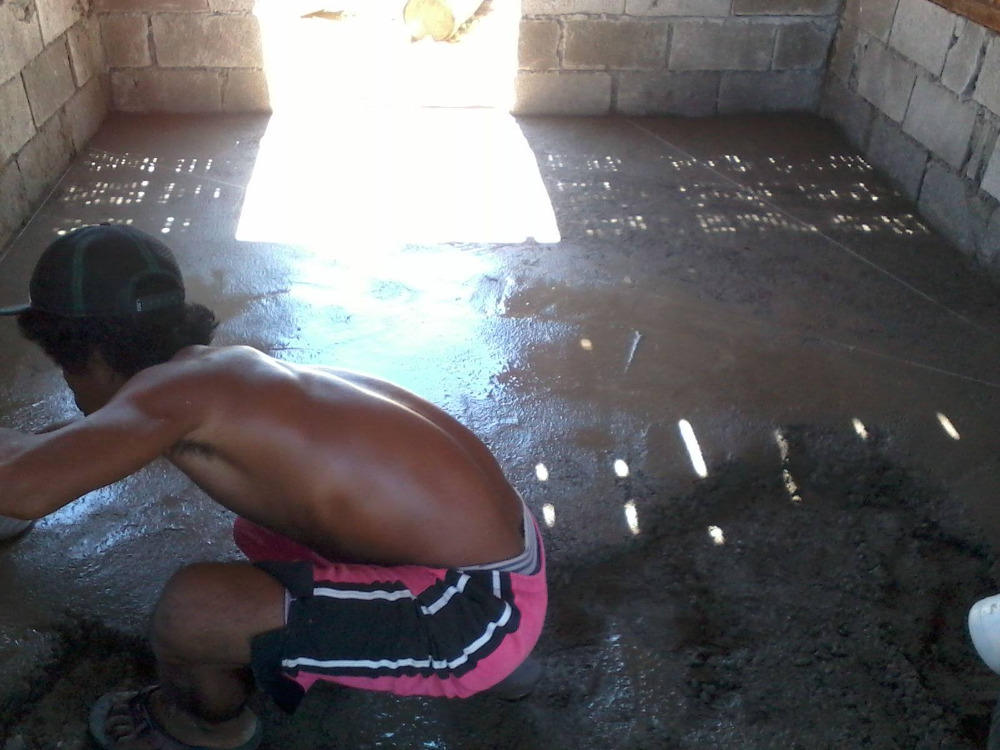 What is SHIP?

~ Sustainable Housing in the Philippines ~
This entity has been created for one purpose. We seek to provide the people of Batug with the means to help them recover their homes from the super typhoon Yolanda. Our page can be found on Facebook , where the description tells all the details about who we are.
Our plan is simple, Christina Countryman will work to raise donations in the US to fund the project. Malou Varona will coordinate the purchase and distribution of the building supplies in Batug.
We estimate $10,000 USD will be sufficient for our first goal, to assist recipients of the incomplete Medair relief houses to make them habitable, and to enable them to help their neighbors.
 The SHIP is a micro-aid organization. We are two women, supported by our families, doing the best we can in our own communities.
Sustainable Housing in the Philipines is also facebook page maintained by Chris and Monica Countryman The page is dedicated to assisting the sustainable rebuidling of Leyte in communication with residents of Barangay Batug. There are 100 families in need of permanent shelter in Batug. Their homes and roofs were blown away by the super typhoon Haiyan in November of 2013. Medair, a disaster relief organization has erected 28 "progressive core " houses in the village. The idea is for the recipients, mostly elders, to complete them.
http://relief.medair.org/assets/uploads/documents/Incremental_core_house.pdf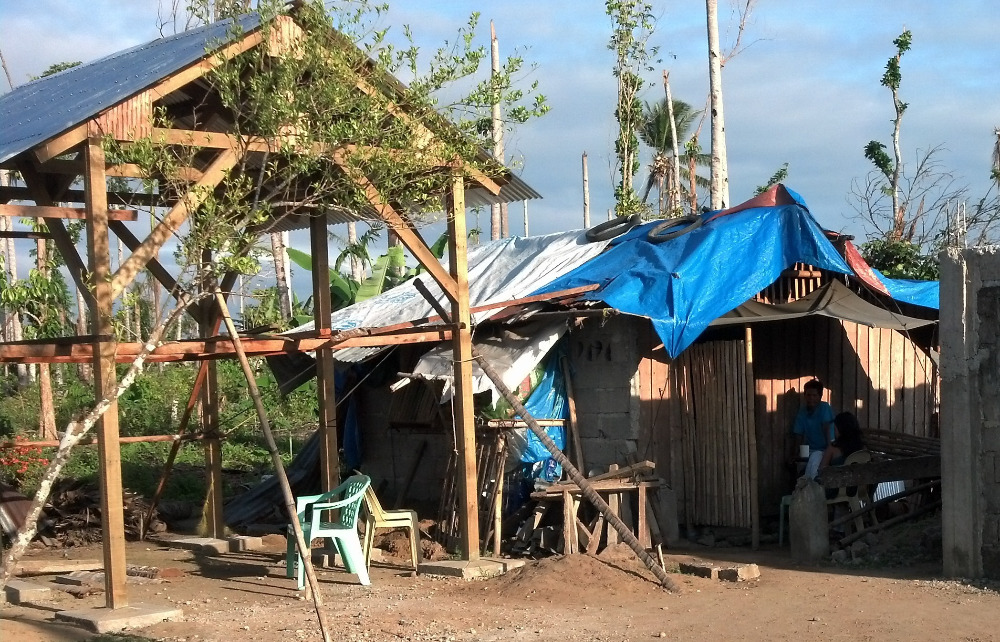 In the foreground is a Med-air provided, incremental core house. It is turned over to the recipient this way, at stage one. Next door is a sturdy concrete and coco lumber house, without a roof.  Last week there was a small, normal level typhoon in Leyte, it rained for 4 days. This household could not light a cookfire, the kitchen leaks so much. In addition I fear the the tarps obscure ventilation and are contributing to poor indoor air quality to a health threatening level. You or I would not be willing to stay for long in these conditions, but my friend ma Lou Varona, her mother, and son truly have no place better to go. This is just one of 100 households. Their house is sweet inside, in nice weather.
As the photo above amply shows, the coconut groves are down. The coconut was the economic base here and they require 10 years to grow back to productivity, harvest will begin 2023.  People need suitable places to live now.
A solution:
Since the Medair houses are a good sturdy start to a livable house I asked my friend Lou to find out prices and amounts of materials to enclose one in a desirable style.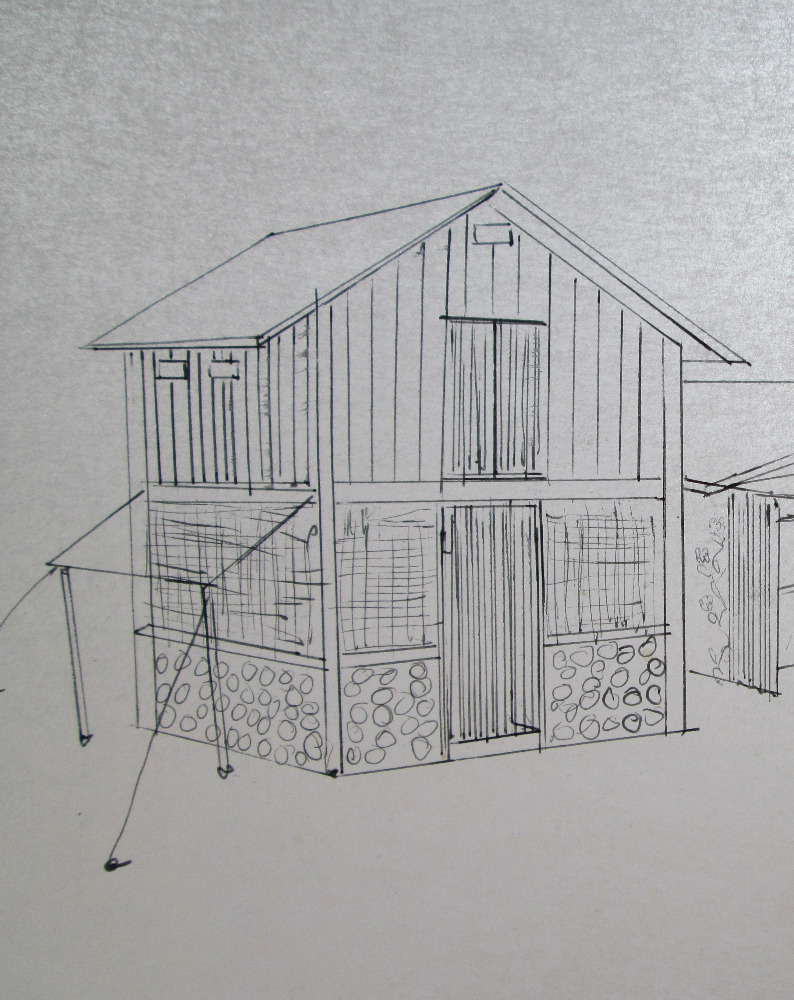 Her report:
4 bags of concrete, 8 Sawali bamboo panels, three or four coconut logs sawed into lumber. 7000 php. equivalent $150 USD.
add equal amount for labor $150
multiply times 25 houses.......... $7,500
add a contingency and discount fund $2,500
                                               total $10,000
The ripple effect
With the donation of this much money we will be able to  purchase these materials and pay local labor for construction. In this way we can give the community a way to finish something that has already been started and we can help spread the good fortune around.
Hopefully the income will support more households to afford construction and repair while SHIP donations fund discount building supplies.
This is what Malou accomplished in 3 days with the first $300.00.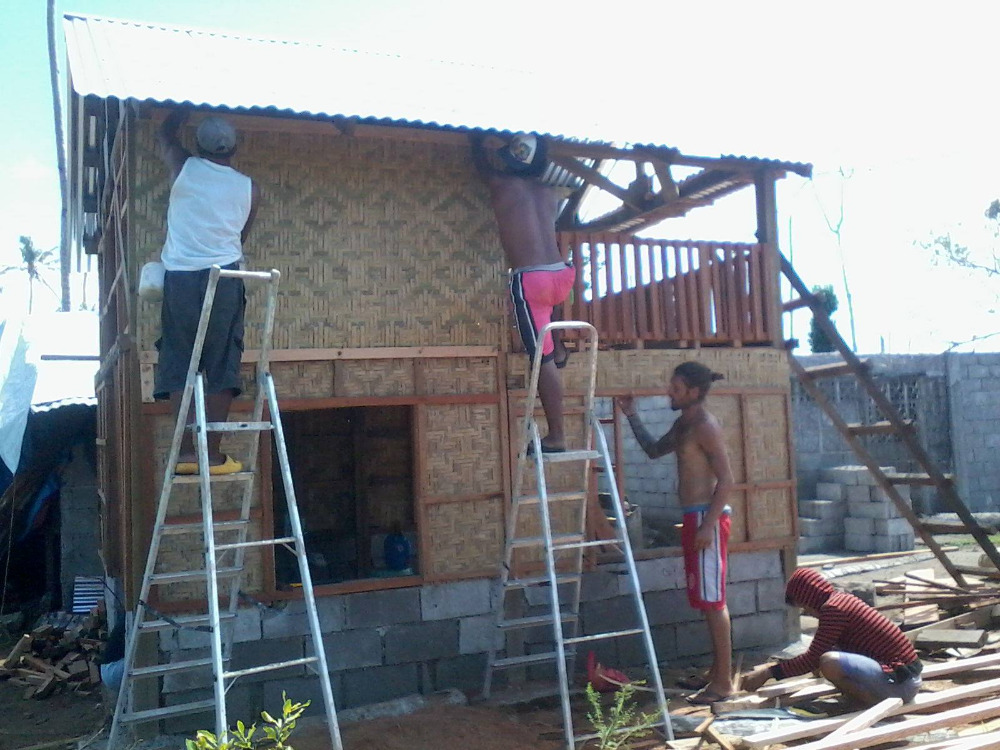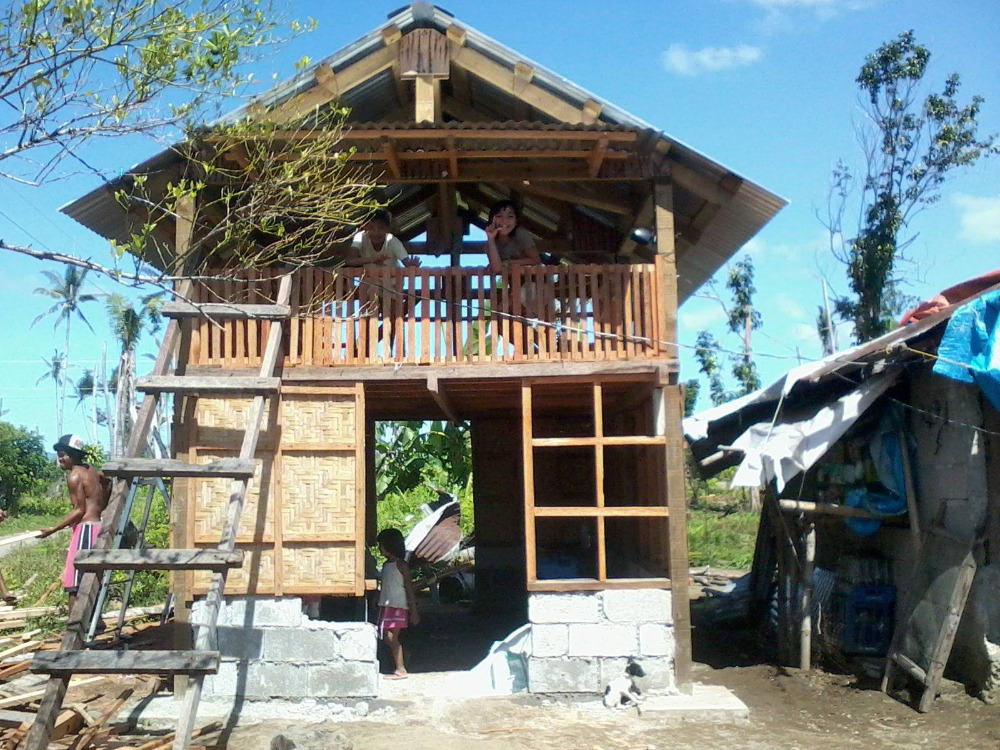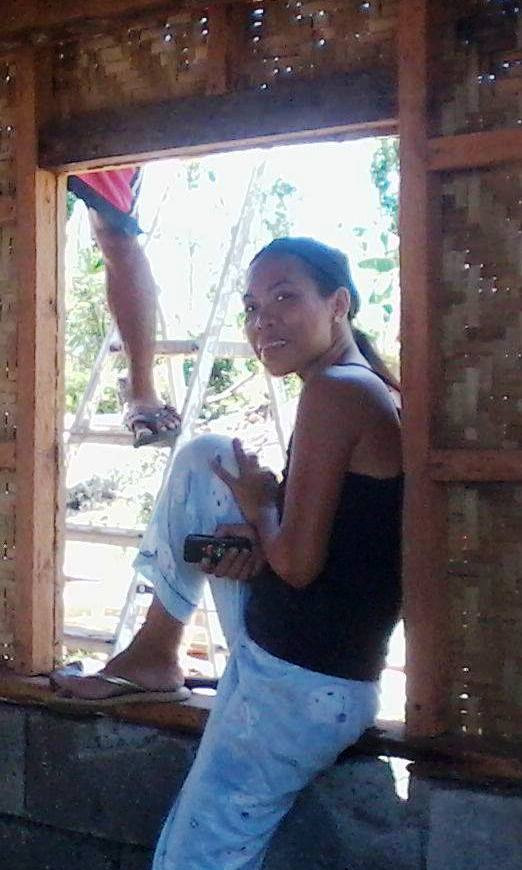 + Read More