Everyone Can Play @ Sacha's Park
$359,259
of $500,000 goal
Raised by
211
people in 49 months
The playground is the place where many of our happiest childhood memories took place.   For some children, however, the playground isn't always a happy place...  it can be a lonely place. It can be a place where you are stuck sitting on the sidelines.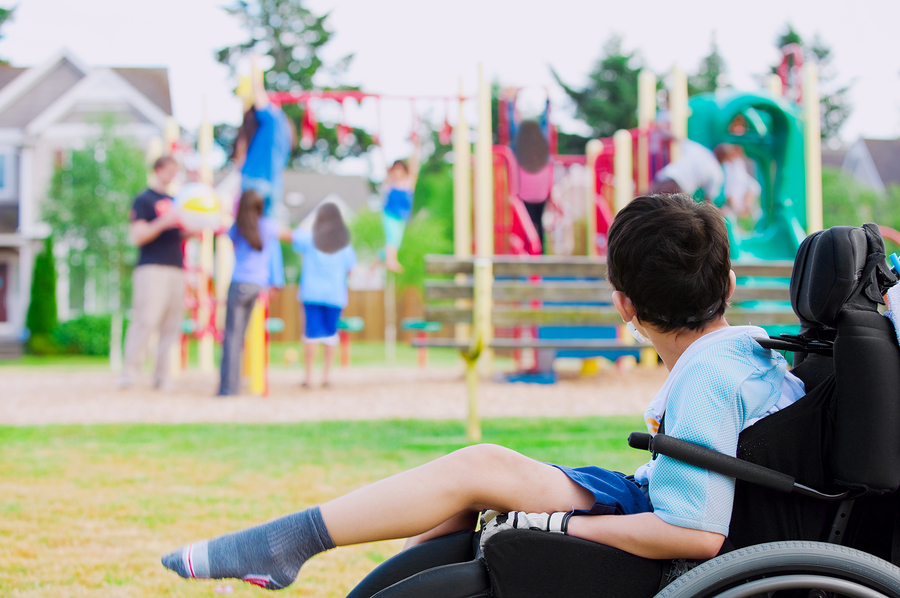 Le terrain de jeu est une place que beaucoup de nos souvenirs les plus heureux de la petite enfance a eu lieu . Pour certains enfants , cependant, le terrain de jeu n'est pas toujours un endroit heureux ... ça peut être un lieu solitaire. Ça peut être un endroit où vous êtes coincé assis sur le banc de touche .
Together we CAN change this.
Imagine a  playground where no child has to sit on the sidelines and feel left out because of a disability.  With your help, we can make this dream a reality with the construction of "Sacha's Park" - a place where children of all abilities can play together.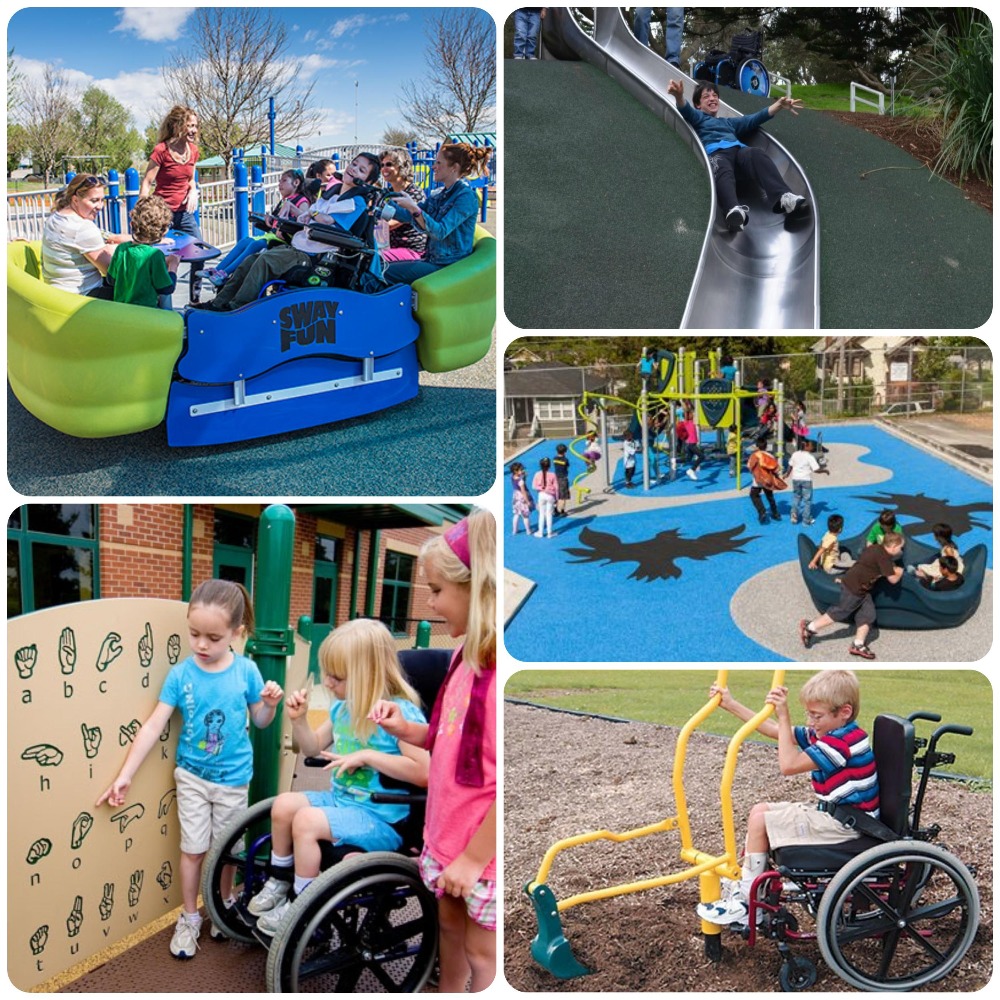 Ensemble, nous pouvons changer cela.
Imaginez une aire de jeux où

aucun

enfant ne doit rester sur la touche et se sentir exclu en raison d'un handicap. Avec votre aide, nous pouvons faire de ce rêve une réalité avec la construction du "Parc Sacha" - un endroit où les enfants de tous niveaux

peuvent

jouer ensemble.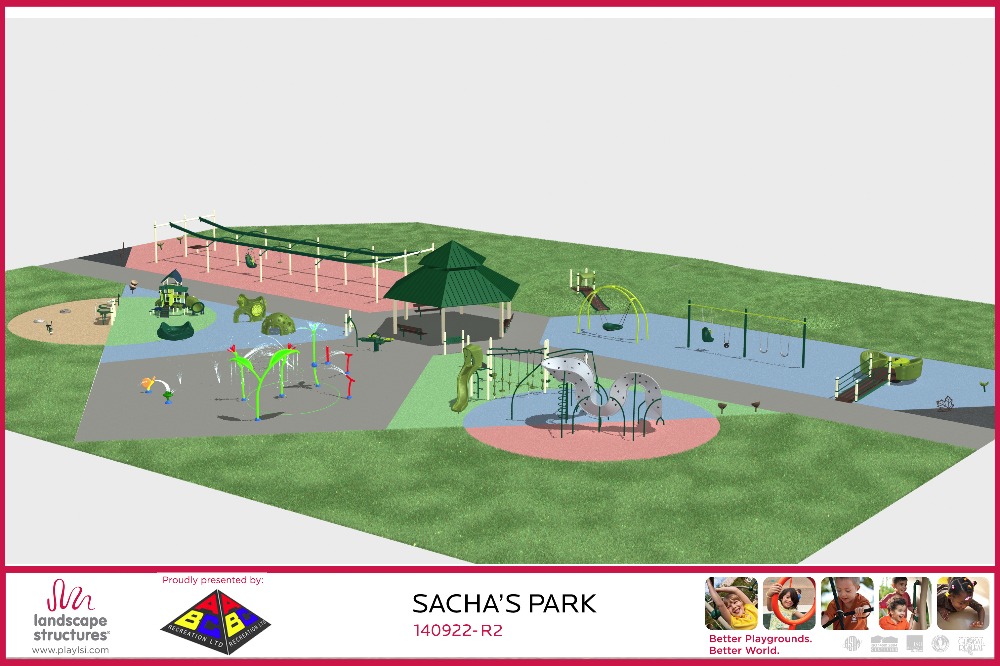 What inspired this idea?

The park, is being built in memory of Sacha Chenier, an 11 year old boy who lived in L'Orignal, Ontario.  During his lifetime,  Sacha was unable to play in most parks as they were not wheelchair accessible. The sand and gravel that were placed around the equipment made it difficult to even get his chair up to much of the equipment.  Also, his limited abilities meant that most of the play structures that could be reached offered little for him to actually do.  As a result, Sacha would spend his time at the park on the sidelines unable to play with the other children.   This
needs
to change.  All children should know the joy of playing with other children at the playground.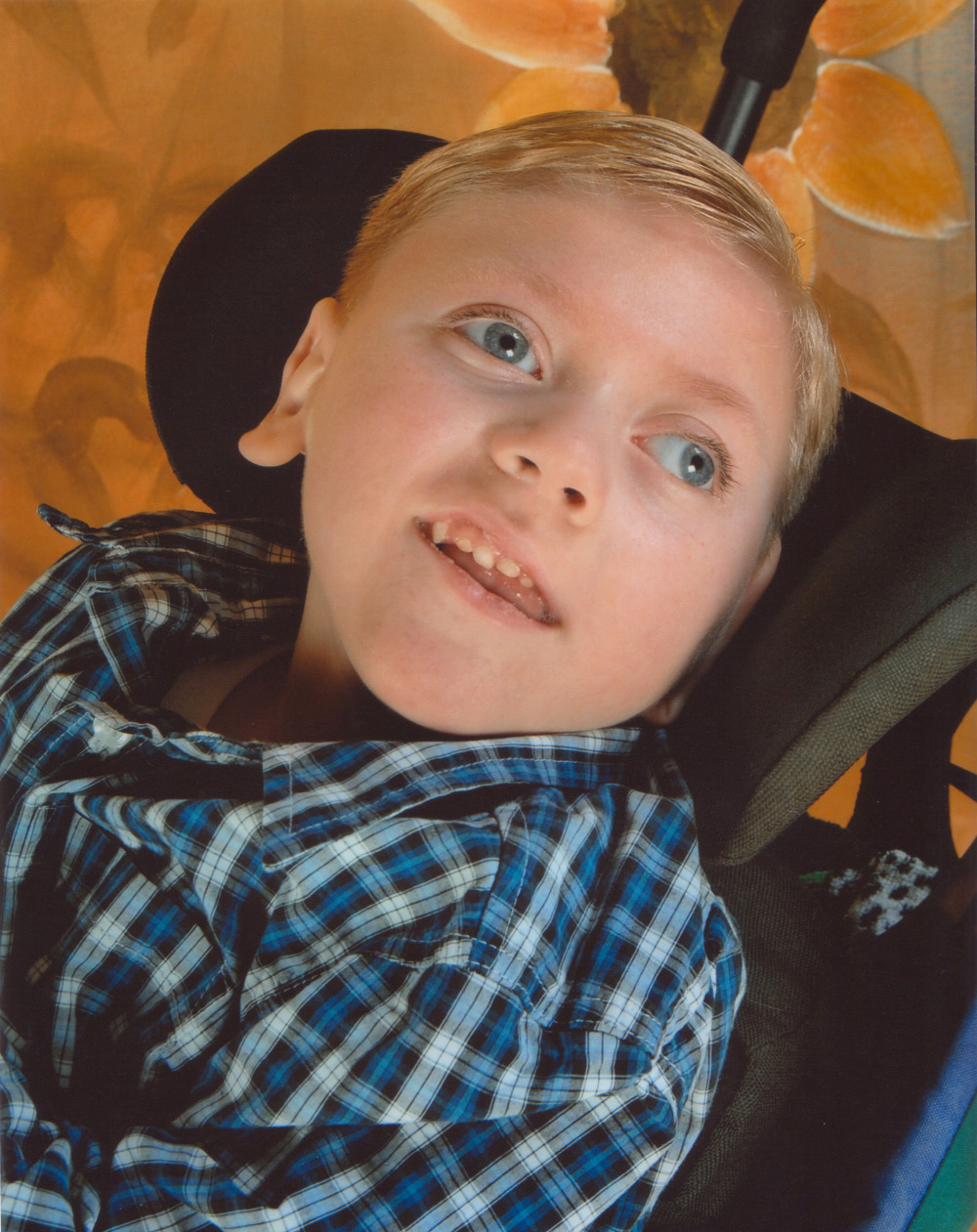 Pourquoi faisons-nous cette proposition?Le parc, est construit en mémoire de Sacha Chenier, un garçon de 11 ans qui vivait à L'Orignal, en Ontario. Durant sa vie, Sacha était incapable de jouer dans la plupart des parcs comme ils ne étaient pas accessibles en fauteuil roulant. Avec le sable et le gravier qui ont été placés autour de l'équipement, il était difficile de naviger même sa chaise jusqu'à l'équipement. En outre, ses capacités limitées signifie que la plupart des structures de jeux qui pourraient être atteints offert peu pour lui de le faire réellement. En conséquence, Sacha passait son temps dans le parc en marge incapables de jouer avec les autres enfants. Cela

doit

changer. Tous les enfants deuvrait connaître la joie de jouer avec d'autres enfants à l'aire de jeux.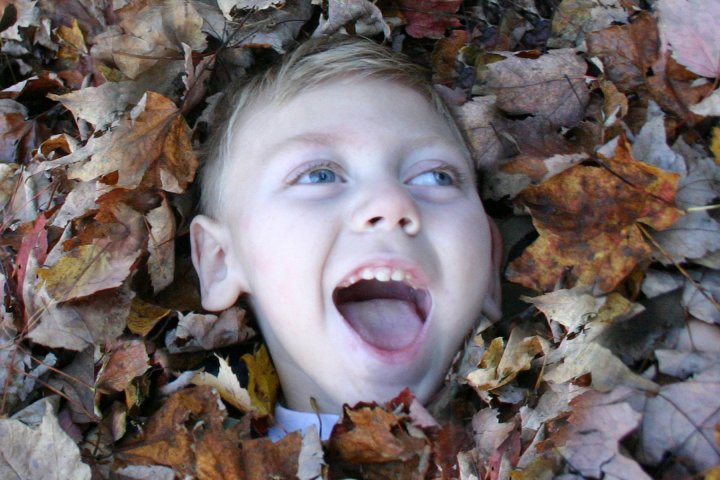 So it's a playground for people with disabilities?

No. It's a playground for
everybody
. By building a universal designed playground we are not creating a playground for children with disabilities, but rather one where all the equipment works for everyone. It is a play environment specifically created to be accessible to all children
including
those with disabilities.  Of course, the benefits of this type of playgrounds doesn't stop with children who have challenges. Able-bodied children learn and grow on accessible playgrounds by interacting with others who are in some way different from them. The playground's accessible equipment will also give many parents and grandparents with mobility issues new opportunities to play with their children.  It will truly be a playground where
no
child has to sit on the sidelines and feel left out.
Donc, ce est un terrain de jeu pour les personnes handicapées?
Non, ce est un terrain de jeu pour

tout le monde

. En construisant un terrain de jeu universel conçu nous ne créons pas un terrain de jeu pour les enfants handicapés, mais plutôt celui où tout le matériel fonctionne pour tout le monde. Ce est un environnement de jeu spécifiquement créé pour être accessible à tous les enfants,

incluant

 les personnes handicapées. Bien sûr, les avantages de ce type de terrains de jeux ne se arrête pas avec les enfants qui ont des difficultés. Enfants valides apprendre et de grandir sur les terrains de jeux accessibles en interagissant avec d'autres qui sont en quelque sorte différent d'eux. Équipements accessibles de l'aire de jeu donnera également de nombreux parents et grands-parents avec des problèmes de mobilité de nouvelles opportunités pour jouer avec leurs enfants. Ce sera vraiment un terrain de jeu où

aucun

enfant doit rester sur la touche et se sentir exclu.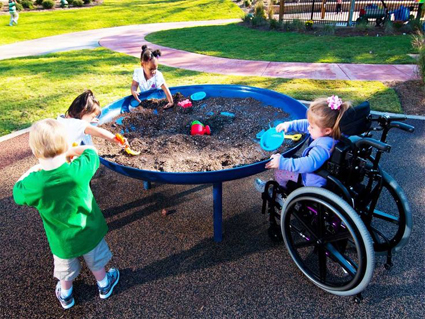 What kind of equipment will the park feature?
Because disabilities go beyond physical limitations, the park's designs will meet the needs of children with mobility, sensory and cognitive impairments.
The park will include elements such as:
• accessible routes throughout the park including safe, spongy surfacing that ensure mobility for children/adults in wheelchairs and walkers and for those who experience difficulty on uneven surfacing.
• ramping systems, transfer stations, specialized seating, hand-holds, and climbing systems slanted to assist children climb and reach.
• themed design to spark imaginative play.
• swings including adaptive swings (high backs) for children with low muscle tone, toddler swings and swings designed to enable multiple children to swing together.
• spray, water splash play area to help everyone stay cool.
• sensory stimulating and interactive play stations that include harmonic musical elements.
• interactive panels including custom designed activity panels to promote problem solving and team building.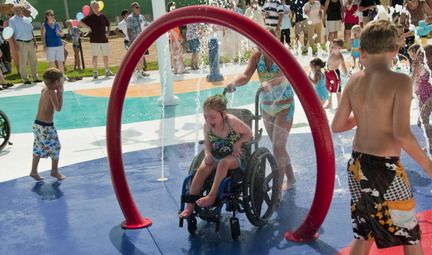 Quel type d'équipement sera la caractéristique du parc?Parce handicapées vont au-delà des limitations physiques, les créations du parc répondront aux besoins des enfants à mobilité, sensorielle et les troubles cognitifs.  Le parc comprendra des éléments tels que:• routes accessibles à travers le parc, y compris coffre-fort, revêtement spongieuse qui assurent la mobilité pour les enfants / adultes en fauteuil roulant et les marcheurs et pour ceux qui éprouvent des difficultés sur le revêtement inégal.• systèmes de ramping, stations de transfert, sièges spécialisés, la main-détient, et des systèmes d'escalade inclinés pour aider les enfants grimper et atteignent.• conception orientée pour susciter le jeu imaginatif.• sautes y compris les sautes d'adaptation (hauts dos) pour les enfants avec un faible tonus musculaire, sautes d'enfant en bas âge et des balançoires conçus pour permettre à plusieurs enfants à balancer ensemble.• pulvérisation, les projections d'eau aire de jeu pour aider tout le monde reste cool.• stimulant sensoriel et stations de jeux interactifs qui incluent des éléments musicaux harmoniques.• panneaux interactifs, y compris des panneaux d'activité personnalisés visant à promouvoir la résolution de problèmes et le renforcement de l'équipe.
Where will the park be located?

Sacha's Park will be located in Champlain Township (near L'Orignal), Ontario, Canada.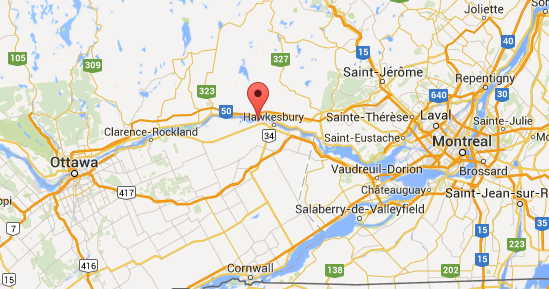 Où sera le parc?Parc Sacha sera situé dans le canton de Champlain (près de L'Orignal ) , Ontario, Canada .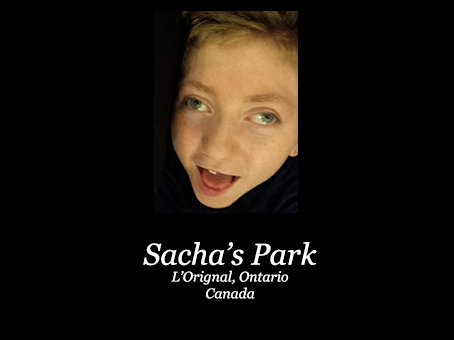 Who was Sacha Chenier?
Sacha Chenier was an 11 year old boy who lived in L'Orignal, Ontario, Canada.  He was severely affected by cerebral palsy due to a lack of oxygen at birth and required the use of a wheelchair for most of his life. His birth injury also left him blind, epileptic, and with severe cognitive delays.  Sacha required assistance for his daily care, as he was unable to do the most basic of tasks without help. He was lovingly cared for at home where he lived with his parents Jason and Jacquelyn and his older brother Sebastien.  Despite his many challenges, Sacha was a happy little boy who loved to be around other children. He attended school in Hawkesbury at Ecole Paul VI where he was loved by his many friends. Sacha always had a smile on his face and his infectious laughter could brighten up a room.  Sacha passed away suddenly on June 9th 2014 due to epilepsy related complications.
Qui était Sacha Chenier?Sacha Chenier était un garçon de 11 ans qui vivait à L'Orignal, Ontario, Canada. Il a été gravement affectée par la paralysie cérébrale due à un manque d'oxygène à la naissance et a nécessité l'utilisation d'un fauteuil roulant pour la plupart de sa vie. Sa blessure à la naissance lui a aussi laissé aveugle, épileptique, et avec des délais cognitifs sévères. Sacha a eu besoin d'aide pour ses soins quotidiens, comme il était incapable de faire le plus fondamental des tâches sans aide. Il a été amoureusement soigné à la maison où il vivait avec ses parents (Jacquelyn et Jason) et son frère aîné Sébastien. Malgré ses nombreux défis, Sacha était un petit garçon joyeux qui aimait à être autour d'autres enfants. Il a fréquenté l'Ecole Paul VI à Hawkesbury, où il etait tres aimé par ses nombreux amis. Sacha avait toujours un sourire sur son visage et son rire contagieux pourrait égayer une pièce. Sacha est décédé subitement le 9 Juin 2014 en raison de complications liées à l'épilepsie.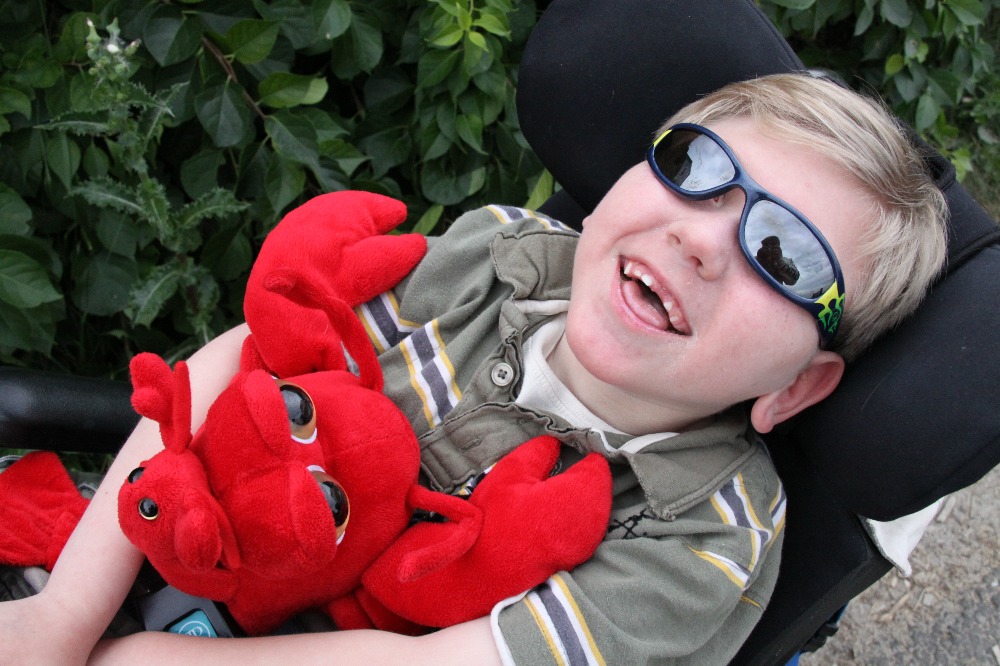 How will the park be funded?
Sacha's family have pledged $75,000 towards the purchase of property in the new "Place La Seigneurie" development near L'Orignal.    The property will in turn be donated to the township of Champlain for the purpose of this new park.  The balance of funding for equipment and landscaping will be obtained in coordination with the Township of Champlain through community fund-raising efforts and available grants. Please help us by making a donation towards this project.
Comment allons-nous financer sa construction ?
La famille de Sacha ont promis $ 75,000 pour l'achat de la propriété dans le nouveau développement "Place La Seigneurie» près de L'Orignal. La propriété sera donner en don à la commune de Champlain dans le but de ce nouveau parc.  Le solde du financement de l'équipement et l'aménagement paysager sera obtenu en coordination avec le canton de Champlain par les efforts communautaires de collecte de fonds et des subventions disponibles. Se il vous plaît nous aider en faisant un don pour ce projet.
Together we can make the dream of a place for all children to play a reality.

Ensemble, nous pouvons réaliser le rêve d'un lieu où tous les enfants peuvent  jouer. 

(note: all donations will go directly towards the construction of the park)
Donations can also be sent to:
Les chèques peuvent être envoyés directement à:

Sacha's Park
c/o Champlain Township, 
948 Pleasant Corner Road East,
Vankleek Hill, Ontario,
K0B 1R0,
CANANDA.
Donations made
directly
to the municipality may be eligible for a tax receipt.
Contact us / Pour nous rejoindre...
Facebook:
facebook.com/sachaspark
Twitter: 
@SACHAsPARK 
Instagram: 
instagram.com/sachaspark 
Tumblr:
sachaspark.tumblr.com 
News articles / Media :
The Review (March 17th, 2015)
Tribune-Express (March 13th, 2015)
Le Regional (March 12th, 2015)
The Review (March 10th, 2015)
Le Droit (March 6th, 2015)


+ Read More
Be the first to leave a comment on this campaign.