Help Dylan Chambers Release His Album
$2,424
of $10k goal
Raised by
52
people in 36 months
Please Help Dylan Chambers Raise $10,000 to manufacture and release his debut album and launch a sucessful U.S. Tour



MY MUSICAL JOURNEY!

California Bay Area Funk, Soul, and Blues Rock singer Dylan Chambers is proud to release his first EP and launch his first U.S. Tour. Dylan Chambers was born and bred in Los Angeles, California. Dylan is the son of Lester Chambers, lead singer and front man of the legendary Chambers Brothers. He is carrying on the passion and musical heritage of his family while keeping his own unique sound and style. Dylan Chambers has played all over the US from House of Blues and The Troubadour in Hollywood, CA, to Lincoln Center in New York. He has also played the festival scene, such as the Venice Beach Musicfest and Performing at both the 40th Anniversary of The Summer of Love and 40th Anniversary of Woodstock "WestFest" in Golden Gate Park for over 50,000 people.  
WITH YOUR LOVE AND SUPPORT
THANK YOU ALL So Much!!! With your help I will get My Debut EP pressed and released! A huge Promotional and Marketing team will launch a full scale media campaign!!! Distribution in all the record stores!! I will get some super awesome snazzy jazzy Shirts, Hats, Sweaters, Stickers and all that great merchandise!! As well as everything I need to get on the road touring so I can bring my music to YOU!!
HELP SPREAD THE WORD!!

Thank you so much for all the support! I couldn't do this without YOU YOU YOU and YOU! Another great way you can help me is by spreading the word! Please take a second to share My gofundme.com page on your Facebook, Twitter, or any other Social Media page! Please Email your friends and family!! Tell your neighbors!! Tell The WORLD! Music is a universal way to express and connect! I can't wait for my music to connect with you and I hope you are inspired by my story!
SPECIAL THANKS TO

First off I wanna thank My Dad for being such an inspiration and musical mentor! My Mom for being creative and awesome! All My friends and family for being so supportive! Greg and Jennifer from ABC for the amazing story about me soon to air! I especially wanna thank Alexis Ohanian the co-founder of Reddit who is definitely an inspiration and genius! Most of all I wanna Thank All Of You! All Of My Fans! Without you none of this is possible! THANK YOU!!!!!
             ME AT 4 YEARS OLD ON STAGE WITH MY DAD AND                       THE CHAMBERS BROTHERS AT LINCOLN CENTER NYC                                                                         
          I HAD THE HONOR OF HAVING A PHOTO SHOOT WITH HENRY DILTZ  WHO SHOT THE BEATLES, THE STONES, JANIS, JIMI!
                SINGING ON STAGE WITH MY DAD IN FRONT OF
                       5,000 PEOPLE AT LINCOLN CENTER!!!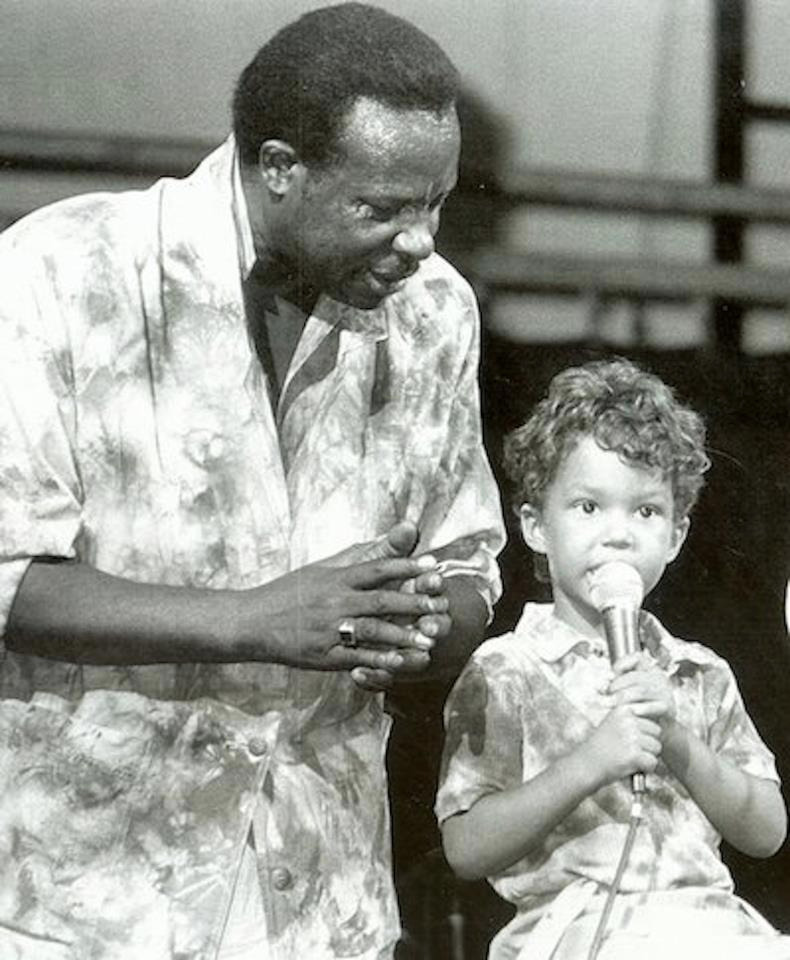 FACEBOOK   Dylan ChambersTWITTER     Dylan Chambers
+ Read More
Blessings on your God-dream, Dylan! Go impact the world with your gift!
+ Read More
I hope that you raise enough and it gets released!
+ Read More