Dorothy's Cancer fight + Recovery Fund
$26,508
of $40,000 goal
Raised by
337
people in 48 months
Dorothy is an amazing little girl who has completely changed my life since the moment she entered it. There is something incredibly special about this little girl, and most people who meet her agree. She inspires me daily and reminds me to cherish every moment.
She is almost 3 years old and has been battling Stage 3 Wilm's tumor (or nephroblastoma) ever since her unexpected and shocking diagnosis in July 2014. She has already completed 4 rounds of Chemo and just recently had major surgery to remove her left kidney and tumor that had grown into her vena cava and heart. She is currently undergoing radiation and has 5 more rounds of chemo to complete. Thank you for joining Dorothy on this journey and supporting our family during this challenging time.
In case you're not familiar with her story, here is some background info about how our journey began on July 13, 2014.
Sunday, July 13-blood showed up in her urine, then a visit to the ER, an ultrasound (a mass was detected on her L-kidney ), in less than 1/2 hour we were in an Ambulance for a 100 mile ride to her Hospital in Santa Barbara. She was admitted immediately.
Monday- tests and a CAT scan, which showed the mass was a tumor, massive in size in her L-kidney and had also entered the Ven-cava as well as residing in the R-Atrium of her heart.
Tuesday- a PET Scan was performed to look for cancer anywhere else in this little Angels body. No cancer was seen elsewhere. The first breath we took for nearly 2 days.
Wednesday- was surgery for a biopsy of the kidney in order to determine which cancer type is growing inside her. As well as the biopsy being performed an IV-picc line for her treatments was put in place as well as 2 temporary catheters.
Thursday- more testing and cultures were done as Dorothy's fever issue was addressed. Waiting on biopsy results.
Friday- Dorothy's cancer is identified as Stage 3 - Cancerous Wilms' Tumor(nephroblastoma) and resides in her Left Kidney, vena cava, and 2/3 of the Right Atrium of her heart. Chemo began Friday and will continue for at least 28 weeks. After blood transfusions, fighting off a blood infection, and dealing with the large amount off blood clots we found in her bladder, we were able to go home. We will return every week for chemo.
After completing 12 weeks and 4 rounds of chemo, a CAT scan revealed that the tumor was still present in her vena cava and our plan for surgery was changed and scheduled at a different hospital that would be better equipped to handle the surgery and complications that came with it. After 10 days in the PICU, several scares involving low blood pressure and the reformation of a blood clot in her vena cava in less than 48 hours after surgery, she was finally stable and we were able to go home.
On October 29, A few days after being discharged from the hospital, she began radiation and started chemo again. She will have seven consecutive days of radiation including flank radiation and radiation of her vena cava and heart. She will also have an additional 5 more rounds of chemo.
Purpose of this Campaign- Dorothy still has a long battle ahead and we are asking for your healing thoughts, prayers and that you donate whatever you can to contribute to her medical costs and the long road to recovery. In addition to unforeseen medical and gas expenses, there have also been loss of income since I had to leave my job to care for Dorothy full-time. We are so incredibly grateful for your support and kind words. It means the world to our family! Our lives have been forever changed by this experience, but we know Dorothy has a bright future ahead of her and we can't wait to watch her grow up! We promise to keep you up to date as to Dorothy's progress and recovery. Thank you❤️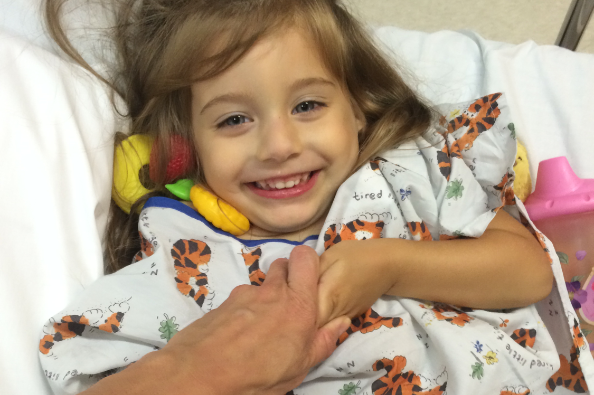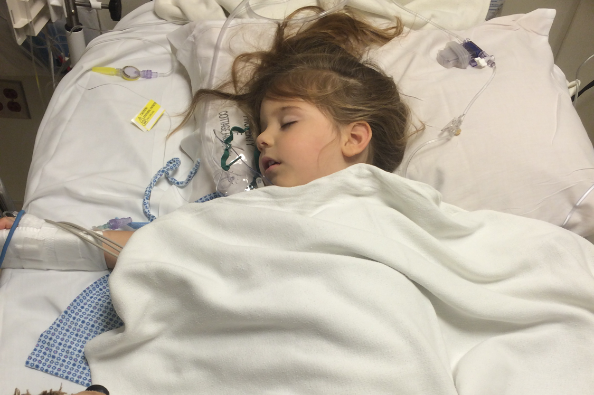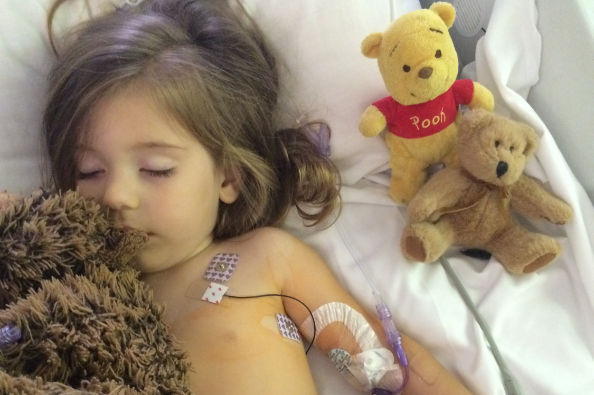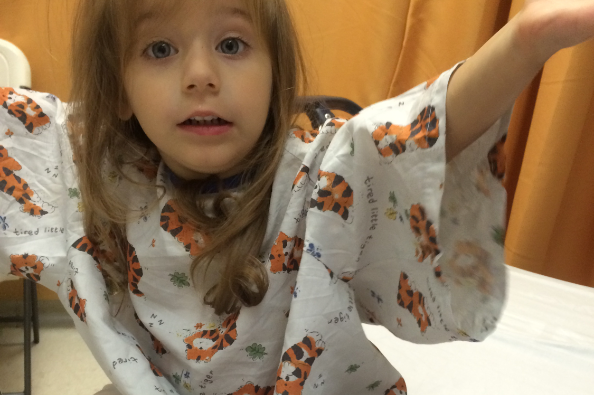 + Read More