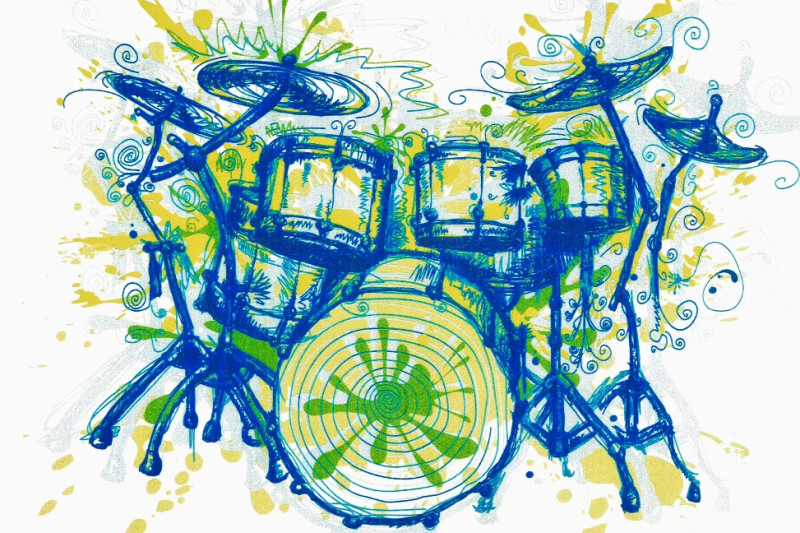 10
3
Denver DrumZ
$1,020
of $10,000 goal
Raised by
10
people in 11 months
Welcome to
Denver Drumz
,
  My name is JB Maroncelli, and I am
Denver Drumz

  (
www.denverdrumz.com
).  I have been teaching and mentoring all aspects of music, with emphasis on drums, to elementary school students for the last ten plus years in the wonderful neighborhood of Congress Park.  In addition to my time spent in the music department at Teller Elementary School, I have been giving private drum and other music/instrument lessons out of my personal residence to nearly twenty plus students per week for years. I had the extordinary honor to lead a Jazz Band of exceptional elementary school age students/musicians during my tenure at Teller Elementary.  This group of students were playing music at a level equivalent to that of middle and high school musicians.  Directing children in music is my aboslute favorite thing to do.  Recently several fifth grade students that were under my direct tutelage auditioned and were accepted into Denver School of the Arts (DSA).  Of these students two were exceptional drummers, one saxophonist, two clarinets and an oboist.  Dozens of other former Teller/Congress Park student musicians are still playing at a high level at schools such as Morey Middle School, Hill Middle School, East High School and George Washington High School School. The honor of teaching and mentoring these incredible young musicians has given me the drive to continue in my ambitions to bring quality instruction to this community and the surrounding Denver neighborhoods.  
  Today in the economic environment of school budget cuts, position cuts, and so called "savings", the arts (i.e., music, band, theatre, art and PE) are generally the first programs to be eliminated.  If these programs are not emilinated altogether they have to fight year after year for existance and value, something I see as very disheartening.  
  After years of repeatedly having to fight for my own position as a teacher/mentor, with the support of many local parents, I am looking to grow
Denver Drumz
into a store front business. This endeavor will enable me to continue teaching and directing music to students on many different levels while being able to offer an affordable alternative to the increasingly limited offerings at schools not only public but franchises such as School of Rock, Guitar Center and Rupp's Drums.  This will also provide me the space and opportunity to offer programs such as Summer Band Camp, Jazz Band Camp, Rock Band Camp, and a Drum and Bugle style syncopated Drum Line. Potentially this could lead to building a Marching Band that could participate in local City/County parades.  All of these avenues are great exposure for both the students and the "Arts"! 
  Opening
Denver Drumz
in the new store front location will allow me to continue mentoring kids, but now on a larger scale.  A close friend of mine is former Denver politician and founder of the Shakra Foundation, Les Franklin.  I will be working closely with his foundation and others that are directly related to helping at risk youth.  Music is a wonderful release and a great alternative to some of the other choices available to today's youth.  "Children are messengers to a future most of us will never see", a quote from Les and a mantra I have learned to live by.
  The space I will be moving
Denver Drumz
into is located at 3625 East 12th Avenue near Teller Elementary School.  The money I am looking to raise in this campaign will go towards the following:
Licensing and Legal $1000.00
- Business License, Retail Sales License, Sales Tax License, and all legal advise. 
Insurance quote and coverage $1000.00
- This would include coverage for one year of the business contents and the building itself. One million dollar in liability/injury, and would allow the kids to perform on site and off. 
Advertising $2000.00
- Signage for the building, Westword, Life on Capital Hill, 303 Magazine, Hybrid Magazine, Internet, Facebook, etc. Additionally RTD Colfax & Broadway buses and bus benches. 
Computer $1000.00
- Two Dell desktop PC's, and a laptop, along with a percussion computer program. 
Build Out $2500.00
- Will need about 20 sheets of drywall, 5 sheets of 1 inch plexi-glass, 1500 square feet of carpeting, and 20 sheets of 1 inch styrofoam all for sound proofing. 
Drum purchases $2500.00
  With your help I know that this campaign will lead to great things at
Denver Drumz
.  Your contributions help to ensure that each and every student that walks into
Denver Drumz
has exactly what they need to grow, learn, and acheive great heights in music! Thank you from the bottom of my heart. 
Sincerely - JB


Here are a few kind words from the community.
Maryann Nester says:
"Kind, caring, conscientious and a very hard worker"
"He encourages the children to succeed at school and their own personal growth so they can do their best everyday"
Conrad Cahoj says:
"His caring and direct-approach, has imporved their personal growth and sense that school officials personally care"
"Our community would be sorely remiss to be without JB"
Jay Jackson says:
"Countless other children have benefitted from his leadership and care"
"JB brings a real-world application of academic subjects to the school environment"
"JB is motivated by his connection to his community, with a positive result for others being a primary goal of his"
Steve Joneson says:
"Extremely passionate about the students in his care"
"Should be allowed to share his passion with as many kids as possible"
Benjamin and Vicki Kelley say:
"The kids respect him. They listen to him. They recognize he is a man of his word and will follow through a situation to the end"
Daphne Hunter says:
"The kids seemed to love every minute. They were magnificent"
Maya F. says:
"Every year, I am more in awe of what [the kids] can accomplish"
Patty and Tim say:
"Thank you for being such a positive influence"
Cecilia and George say:
"...Planting seeds of idea in their minds everyday"
Gretchen Swari says:
"I have benefited from JB's enthusiasm for educating and support all of the students"
"JB's efforts are tireless and his commitment is without end"
"His passion for inspiring our children extends past the school doors"
+ Read More