Rescue Dawn after Nepal Earthquake
$26,191
of $30,000 goal
Raised by
399
people in 48 months
April 25th a 7.8 magnitude earthquake struck Nepal. Not far from the epicenter, Dawn Habash was trekking in the Langtang Valley. Since the moment we found out, our family (Khaled and Yasmine Habash) and friends have been working tirelessly to find her. It's been 6 days, and she is still unaccounted for. Hundreds of survivors have been rescued from Kyanjing village in the last two days. This is the last place she was seen on the morning of the 25th. However, later that day she may have moved towards Langtang Village, which experienced a massive avalanche that decimated the village. She may be there and in dire need of help. Time is everything right now. 
We are researching every avenue of how to find her. The money donated may be used for family flights to Nepal, search and rescue services or other uses relevant to helping us find Dawn. However, we are hoping that we do not need this money to help rescue her. If this is case, rest assured that your donations will 100% be forwarded to a relief fund to help Nepal's recovery, one that will surely take years. 
Nepal has a special place in the hearts of the Habash family, as each of us have experienced the beauty, serenity, peace and kindness of it's nature and people. This is Dawn's fourth trip to this beloved country. Her first trip was in 1998 when she traveled for 6 weeks in the Khumbu valley near Mt. Everest. Upon her return, she immediately wanted to go back. In 2000, Yasmine and Dawn went for 5.5 weeks to trek the Annapurna circuit, visit Chitwan National Park and visit historic sites around Kathmandu, including Bhoudanath, Bhaktapur and Darbur Squares (which have all been severely damaged). Dawn went back in 2001 to do the Khumbu valley again. Yasmine went back in 2004 to trek Langtang/Helambu and the Annapurna Sanctuary. Khaled traveled there in 2007 to do the Annapurna Circuit. As you may have realized, Nepal is one of those special places that stays in your heart forever. Even long after the travels, memories linger in the mind and soon enough a return trip is planned, yielding to a begging heart. 
The mystery of our mother's location is the forefront of our every waking moment. It is her blood in our body that keeps us moving, believing and knowing that we can find her. The effects of the earthquake did not only hit our home. We know the devestation that is rippling this stunning and spiritual nation. And we want to help. Please help us, help Dawn Habash and help Nepal.
We are so eternally grateful for all of those who are watching our progress. The outpouring of support, prayers, love and light has given us endurance. There is strength in numbers, and no, I'm not talking about money numbers. So please know that however much you choose to donate, every penny counts. The exchange rate is crazy. To offer some perspective: 1 way local bus ticket is $0.17, 1.5 liter bottle of water is $0.30, 1 loaf of bread is $0.46, 1 inexpensive restuarant meal $1.48, 1 month salary is $133.22 USD. Anyway, you get the picture. The US Dollar goes a long way!
Thank you for taking the time to read this and help. Please feel free to contact our family through our Facebook page if you have any suggestions. We thank you from the bottom of our hearts!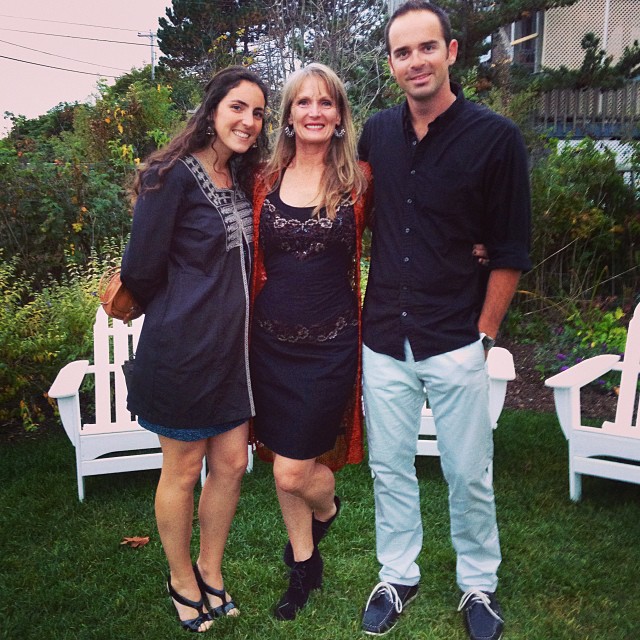 If you would like to follow our progress or learn more about Dawn, please look at the links below. 
Facebook Page to Help Find Dawn Habash
https://www.facebook.com/FindDawnHabashNepal2015?fref=ts
News Articles (listed in order by date):
http://www.pressherald.com/2015/04/26/father-son-hikers-from-maine-safe-but-augusta-trekker-unaccounted-for-in-nepal/
http://www.wcsh6.com/story/news/local/2015/04/26/augusta-woman-unaccounted-for-in-nepal/26420247/
http://www.cnn.com/videos/tv/2015/04/28/ac-intv-yasmine-habash-on-nepal-earthquake.cnn
www.facebook.com&cm_pla=fb_feed&cm_ite=fb_social_rec&fb_ref=Default
">
www.facebook.com&cm_pla=fb_feed&cm_ite=fb_social_rec&fb_ref=Default
" target="_blank" class="txt1" rel="nofollow noopener noreferrer">http://www.weather.com/tv/shows/amhq/video/son-searching-for-mom-after-nepal-quake?cm_ven=Facebook&cm_cat=
www.facebook.com&cm_pla=fb_feed&cm_ite=fb_social_rec&fb_ref=Default
http://www.wcsh6.com/story/news/nation/2015/04/30/family-learns-more-info-about-missing-mom-in-nepal/26676607/
+ Read More