History of Worship Pt 1 SAVED 100%
$162,200
of $400k goal
Raised by
1,516
people in 17 months
"TEAM-WORK MAKES THE DREAM-WORK"

2 Years ago I was rapidly dying of Multiple Myeloma Cancer.  I hadn't toured or released a CD for 13 years and with a diagnosis of terminal Cancer, I just assumed this was how I will exit this world. But Jesus and you said "No, He's not done".

So we did our own fundraiser and raised enough money to record a new record and Jumpstart a tour. Plus, with a renewed fighting spirit, I pressed 2 years of chemotherapy in 9 straight months. 18 months later I have toured concerts in 110 Cities, saw 5,000 people come to Christ and sponsored over 3,000 underprivileged children into a new life.

It's all because of your donations because you believed TEAM WORK MAKES THE DREAM WORK. The concept for the New CD and Tour is "THE HISTORY OF WORSHIP" PT. 1 Combining Classic Hymns mixed with innovative worship songs and produced for the passionate music fan of 2016.

I will be adding 2 BONUS Background tracks to each release so you can sing these New Recordings at "live" performances. Watch the video we made and check out all the GREAT REWARDS coming to you for each donation level.

I need you now as I needed you before to make the music, that creates the tours, that brings New people to Jesus. Help me continue this movement and bring healing to our nation. It is Team-work that makes this Dream-work.  Join the team now

- Your friend and brother in Christ,
Carman
+ Read More
Help spread the word!
 4.3K total shares
New Campaign -
http://smarturl.it/CarmanLive
God has given me the new vision for THE HISTORY OF WORSHIP PT. 2: On Sunday November 27th, in Little Rock Arkansas, I'm presenting this new Cinema Sonic concert experience for all the U.A.M.S. Cancer patients, Their family's, the Nurses and the Doctors in a FREE Event I call "A NIGHT OF VICTORY".
When I was diagnosed with incurable Cancer, I was overwhelmed with the outpouring of prayers and support from you, my friends in this 35 year journey of music and ministry. After 14 years without any touring or record releases and fighting through a life battle with cancer, we did a fundraiser to bring this ministry and this minister back to life. There are so many online fundraisers that raise money, but afterwards, you never hear about the project. But I more than fulfilled the promise I made of doing 100 concerts in 100 cities, by doing 160 concerts, sponsoring over 4,000 children through child fund and seeing over 6,000 people come to Christ.
As you know I love to take Jesus to places where Jesus is never expected to show up. Like when we did a concert in the dangerous gang infested territories of the Bronx in New York or set up on the insane parade route of Mardi Gras. Last year I did an outdoor concert at Bike Week during spring break in Daytona Beach.
With your contributions you have literally resurrected this ministry. I am in 100% remission and I'm asking you to help me fulfill Part 2: of this project. I will release the complete Cinema-Sonic CD and DVD this fall and open the doors to once again doing FREE concerts. So we need to purchase the equipment to create this CinemaSonic experience.
On our "NIGHT OF VICTORY", I'm going to ask all the cancer survivors in the house and online to stand and pray healing over those fighting this dreaded disease. Through our ALL NEW REWARD SYSTEM You can witness this event LIVE on our streaming broadcast. All Reward levels include the NEW release plus a 10 part Personal picture diary where I tell the true stories behind my private family photos.
Also the New SUPER 7 Song collection. Each 7 songs following a specific theme. And two TIME 2 TV shows on Hot Topics. with a variety of special guests speakers, authors, musicians, Videos, comedy and drama skits. Collect ALL 10 Picture albums and all 20 TV shows. There's no waiting because all are downloadable right away.
For me it's the final leg of a 15 year journey of trusting God. Join me today. This "NIGHT OF VICTORY" can be a success for cancer patients all over the world. And with your donation I believe "TEAMWORK MAKES THE DREAMWORK".
Go To The New Campaign Here -
http://smarturl.it/CarmanLive
+ Read More
DOCTORS REPORT IS IN ! Here I am just after my 2nd MRI and PET scan of the day. Last year 27,000 had multiple myeloma and 11,000 died. Check ups still make me nervous. Dr. told me they check down to the size of 1/100th of a cell, couldn't find any cancer and I'm producing all good cells. He dropped my medications from 10 pills day to 1. God has given me extra years for winning souls. America desperately needs a revival. We need an army of young people to head the charge. 90% of all salvations take place at age 18 and under. So we are letting all 18 and under in FREE this year. Last year 5,000 found Christ. This year we're believing for 10,000 new salvations. This is a music ministry. Simply put, No new music, No new ministry. Help me make the music and the events that win the souls. I need you to be a part of this new "SAVED 100%" campaign. The bible says "To live is Christ" We're alive - lets bring Christ to the young and lost now. Check out the video link below and see what part God will lead you to play. See you on tour : ) Carman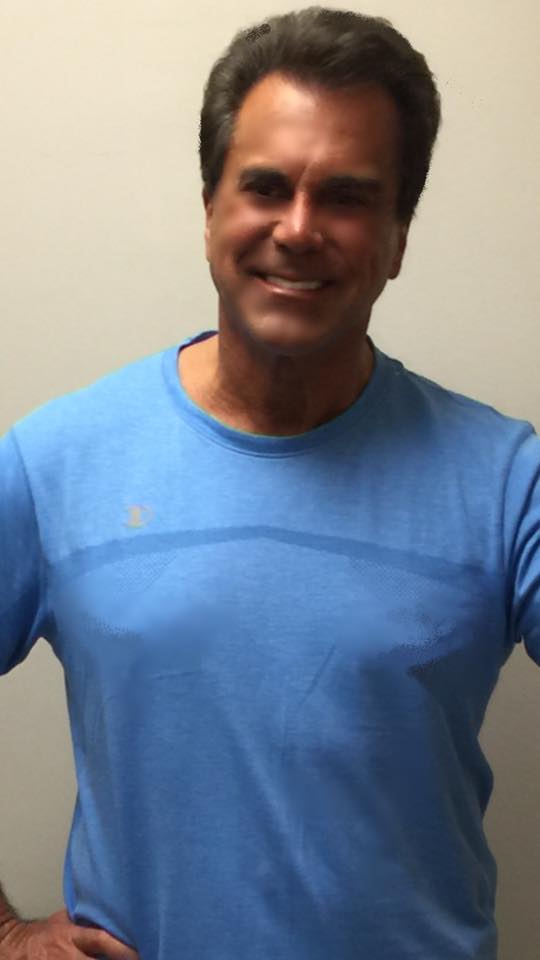 + Read More
Help spread the word!
 4.3K total shares
Read a Previous Update