Calvin & Teddy's Medical Journey
$27,459
of $35,000 goal
Raised by
455
people in 39 months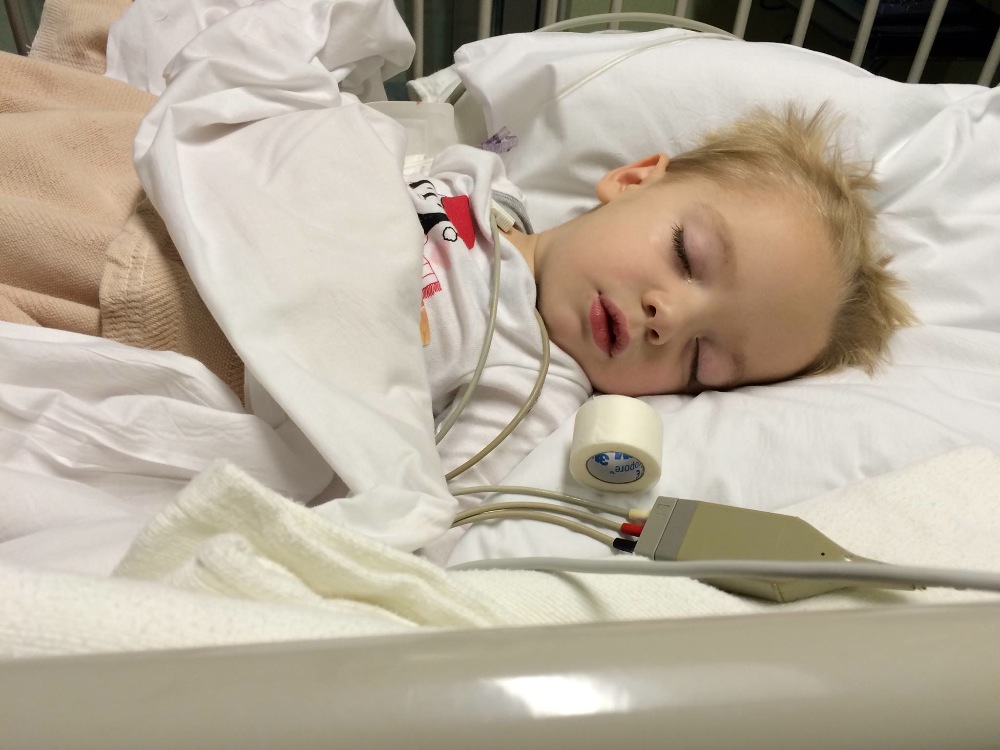 UPDATE:
Our Story has unfolded significantly since we first started our GofundMe. While, the story unfolded, as stories do,  from a beginning that seemed certain to a more unexpected turn of events, please read the updates to know the most current update for the boys. Right now, Calvin goes for Intravenous Immunoglobulin Infusions (IVIG) ever three weeks. Each infusion is hours long and we head to Children's when I get off of work from 4:00pm-9:00pm, which is exhausting, but he is so positive and strong. These infusions battle his primary immunodeficiency disorder, "Common Variable Immune Deficiency", "Hypogammaglobulimia", and "Specific Antibody Deficiency." Doctors have gone back and forth on whether or not Calvin also has a incurable lung disease known as, Primary Ciliary Dyskinesia, but we are STILL in the process of figuring that out as Teddy came back as a definite disease carrier and with Calvin's presentation, they are retesting him as it is likely he has this disease as all doctor previously diagnosed based on his clinical symptoms and genetic results. Calvin also suffers from Idiopathic Anaphylaxis, but we seemingly have had that under control as of recent. 
If you have read the updates, many of you know that Teddy is not doing as well as Calvin. The list of his struggles are too long to discuss at this time, but we are currently dealing with bone marrow dysfunction, which is significant as he came back positive for a genetic mutation of VUS known as SAMD9L on a bone marrow failure panel, which predisposes him to a condition known as Monosomy 7 MDS, which has a very poor prognosis. His marrow was normal last year, so initially, doctors thought there was a chance he might not develop marrow dysfunction, however, last month, his pathology report showed he likely has MDS as his results showed hypocellular marrow changes and dysmyelopoiesis. Inherited Pediatric MDS is extremely rare and poorly understood. It is often fatal. We don't know much about Teddy's prognosis other than his pathology was abnormal last month and that he was immediately accepted into a clinical trial at St. Jude for inherited pediatric MDS. Teddy either has MDS with high risk for Acute Myeloid Leukemia with poor prognosis, or by some miracle, could have a less extreme condition that is affecting his marrow. Nevertheless, while less severe and not fatal, is still serious.  He is clinically very symptomatic and the only cure is a Bone Marrow Transplant if St. Jude concludes he is in fact in bone marrow failure. We won't know any confirmed type of diagnosis or confirmation of type of MDS until he has a repeat (third) marrow biopsy in December and goes to St. Jude at the end of September. St. Jude will be guiding his treatment plan and Dana Farber's Jimmy Fund Clinic will be carrying out most of his treatment here in Boston, whatever that may be. 
Sadly, we also found out Calvin will need to be a patient at St. Jude too as the team wants him to be tested for the bone marrow failure to see if he has Teddy's mutation and needs monitoring or a marrow biopsy. This breaks my heart, but I know we have the best of the best looking after my boys. It's just hard because my mother has Lymphoma and Breast Cancer, and my boys are so ill. They are fighters though. And inspire me constantly with their positivity. 
Teddy also battles intestinal malabsorption, pancreatic insufficiency, failure to thrive, skeletal dysplasia, severe hypoglycemia that has led to metabolic crisis (where we almost lost him last month the hospital), muscle weakness/low tone/poor balance/poor endurance, (requiring weekly PT and bilateral leg braces), and most likely a wheelchair for school. He suffers from epilepsy, is back on his G-tube, and suffers numerous infections and constant fevers, including a ten week fever just months ago, despite being in isolation, that landed him in the hospital. He endured brain surgery last year and just came back with a positive gene mutation on PCD testing and will undergo a biopsy to determine if he is just a carrier of the disease or if he is affected by PCD, an incurable lung disease, and has this marrow dysfunction. Good news is while last year he had severe pulmonary edema and inflammation, his recent CT-Scan showed no permanent damage! Nevertheless, this poor taco has endured over 15 sedated procedures/surgeries, over 10 hospital admissions, two IVIG infusions, 1 blood transfusion, 1 ICU admission, 2 Metabolic Crises, over 15 ER encounters, 1 spinal tap, two (soon to be three) bone marrow biopsies, two rounds of stomach biopsies, countless IV antibiotics, IV dextrose treatments, and others, oxygen for desaturations, weekly OT and PT therapies, feeding therapy, G-tube, NG tube, NJ tube, and over 100 blood draws. 
It breaks my heart. He's so sweet. They are both so sweet and so good through all they endure. They are three and four and should just worry about playgrounds, super heroes, and cupcakes. Not spinal taps, infusions, surgeries, and biopsies. Please pray for my little bear and my big Kahuna Calvin. 
INITIAL STORY AT START OF GOFUNDME:
As many of you know Calvin has had progressively worsening pulmonary and immunodeficieny issues for the past year. At first, doctors just thought it was the usual daycare illnesses with the increased difficulty of asthma. However, as the year has progressed and as Calvin's medical needs have unfolded, doctors have become increasingly concerned. It is now thought that Calvin may be suffering from a condition known as Primary Ciliary Dsykenesia along with a secondary immunodeficiency disorder. This condition, which mimics Cystic Fibrosis, makes the body unable to clear mucus and bacteria from the airways like that of a normal child making the child struggle with breathing issues, low oxygen [hypoxia], chronic cough, and frequent bacterial respiratory infections, frequently progressing to recurrent pneumonia and protracted bronchitis. Calvin has already been through two surgeries, mucus clearance therapy, and will most likely need a bronchoscopy, a much more painful procedure for ciliary biopsies [as well as less accurate] and lung cultures, especially if the noninvasive testing for Calvin cannot be done. 
This noninvasive diagnostic testing for PCD, as many of you know, Calvin's insurance denied. Calvin's condition, while not curable, could be maintained successfully with an accurate diagnosis and more appropriate treatment. If it is not diagnosed accurately, however, Calvin's airways could suffer irreversible  damage. Calvin is already suspected of having tracheomalacia, a type of airway damage, as a result of his illnesses and is now possibly developing bronchiectasis as well. Children who are misdiagnosed sometimes end up needing lung transplants as adults. 
Calvin has a team of specialists both local and more distant. Right now he has a team of specialists at VCU that requires us to travel to Richmond on a biweekly- monthly basis for diagnostic and treatment purposes. The funds donated would go not only to the genetic testing for Calvin, but to our travel expenses as well. Any amount would help and would be so appreciated! We just want a final definitive answer for our little man so we can start the healing process for him.
Even if you cannot donate, prayers, positive thoughts, funny cat memes, and just random encouragement are always appreciated. Calvin is already lucky to be surrounded by so many wonderful family, friends, and doctors who truly love and care about him!
For more information about Primary Ciliary Dsykenesia, see:
https://www.med.unc.edu/pulmonary/specialties/areas-and-programs/pcd
http://www.chop.edu/conditions-diseases/primary-ciliary-dyskinesia#.VpmqshEmXww
+ Read More