Community Artist Will, Inc.
$955
of $5,000 goal
Raised by
23
people in 54 months
Every donation helps, whether it's $20, $10, or just $5! It all helps CAW support its programming which serves the arts and disadvantaged artists in Eastern North Carolina. For the cost of an average latte, you can help sponsor a child to participate in art classes for the first time in their life, and perhaps discover a passion they never knew they had. All of the money raised goes to CAW's program support, so please help if you can. If you believe that the arts have value in society and should be available to everyone, then please help CAW continue its work.Thank you!Community Artist Will, Inc. Mission
Community Artist Will, Inc. (CAW) is a cooperatively-run incubator for the arts in Eastern North Carolina. CAW targets the education, recreational, and economic needs of emerging artists, underserved children, elderly people, artists and audiences with limited mobility and/or income, as well as the small local merchants who support local art communities. CAW's mission is to organize and find funding for creative endeavors; enhance awareness in the arts; promote and support interactive creative opportunities for artists and audiences; and to expand the livelihoods of artists, performers, and the merchants that embrace them. CAW provides artists and audiences of all kinds with practical help and support needed to launch great ideas. CAW believes in serving anyone regardless of their age, sex, or ethnic background, and giving them the confidence and skills necessary to express their voice in their communities.
The Need
CAW's founder and president, Ben Watford, is an African American man who grew up in North Carolina before the civil rights movement in a home with limited funds and resources. As a child, Ben never had the opportunity to learn or practice the arts. As an adult he was finally able to discover his abilities and has prospered as a successful artist in his community. He now wants to give others the opportunities that he went without for so long. Here at CAW we love art and people, and believe art has value in all of society. The same way all people have the inherent right to equality, justice, education, and religion, people have a right to be creative. Creativity is a form of speech and should not be hindered. Humans are unique creatures with an active drive to create and CAW feels that a healthy society is one that values the creative force in its citizens. From a young age all people should be guided and encouraged to have an active, healthy imagination and the curiosity to discover and create new things. Through community arts, people of all ages and life styles can be united, they can become inspired to make their world a better place.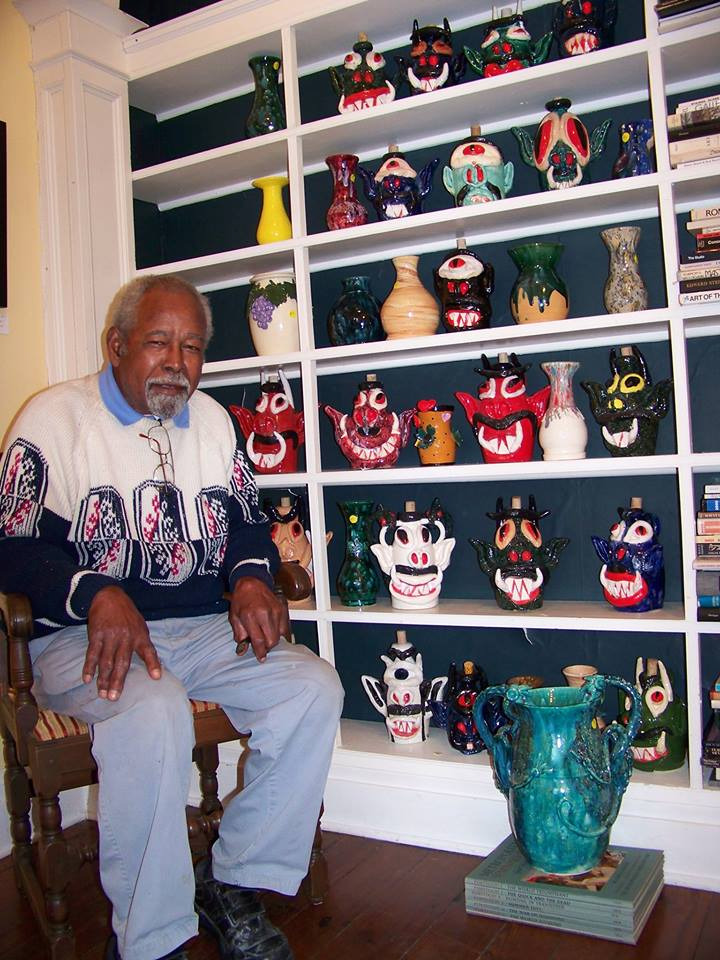 (Ben Watford with his pottery)
CAW wants to encourage intellectual, economical, and personal growth in North Carolina through programs that encourage creative industry. CAW seeks out those who have never had the opportunity or the confidence to create and dream, so they might be given the tools to improve their own livelihoods. Sharing Ben's vision, CAW stands to support community growth by mobilizing our underserved communities' creative force.
CAW's Eastern North Carolina Cultural Arts Program
CAW has implemented the Eastern North Carolina Cultural Arts Program which includes five active projects set up to reach the under-served community:
ARTcrawl -
A monthly arts event held in Downtown New Bern that attracts a regular audience of more than 1000 art lovers (both locals and tourists) per event!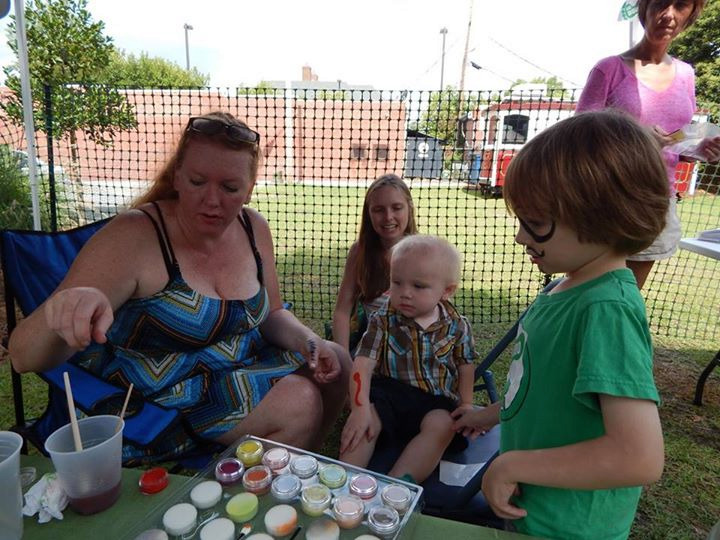 To learn more about ARTcrawl, visit:
http://www.communityartistwill.org/artcrawl.html
Bohemian Artists of New Bern (Boho) -
An active group of creative individuals that invites of all ages, ethnicities and origins to share ideas, demonstrate their talents, and inspire others to create!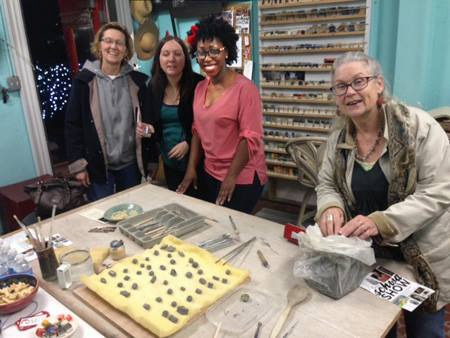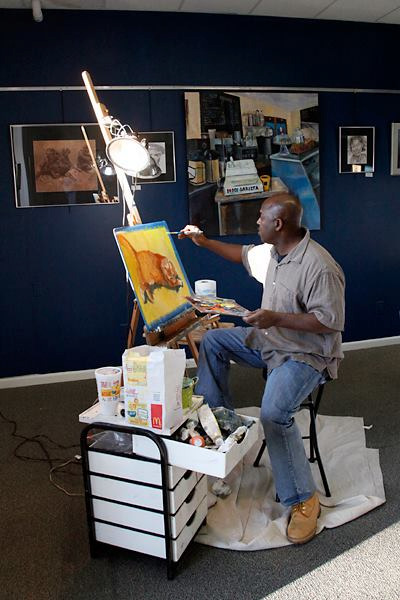 To learn more about Boho, visit:
https://www.facebook.com/BohemianNewBern
Gloria Morello Bisque-Ware Project (GMBP) -
A program that sends potters and materials out to senior living centers, public schools, recreation and rehabilitation centers giving individuals with limited mobility and income the opportunity to participate in art education workshops.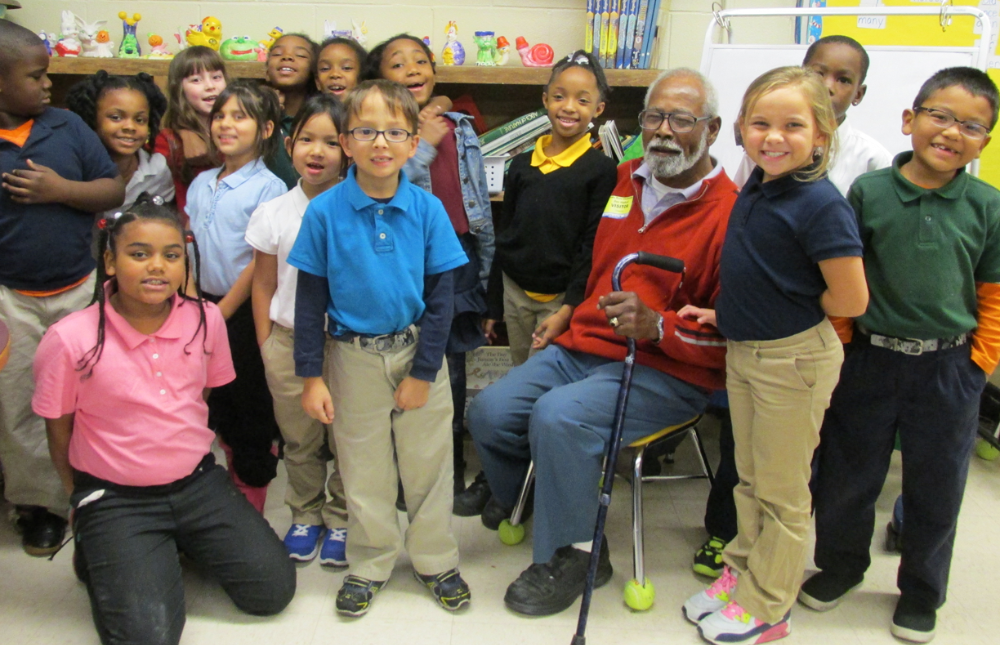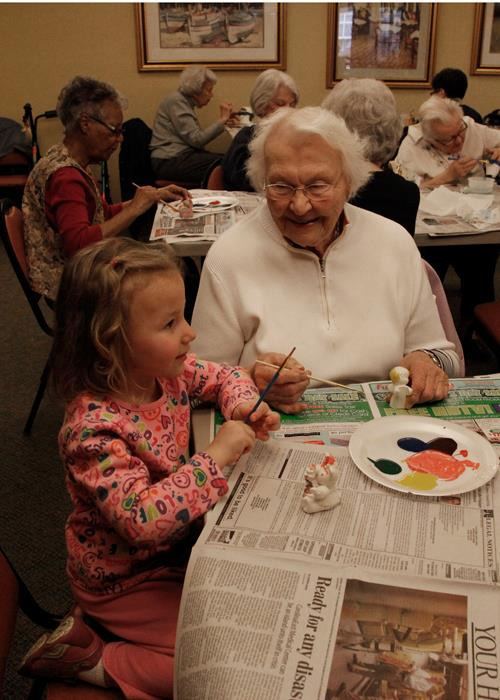 To learn more about GMBP, visit:
http://www.communityartistwill.org/morello-project.html
CAW's Artists' Co-Op -
A program that gives local under-served artists the gallery space necessary to display their works, earn a source of income, network with arts' patrons and lovers, and promote economic growth in Downtown New Bern.
To learn more about The Gallery on Craven, visit:
http://www.communityartistwill.org/goc-co-op.html
PR for ARTISTS -
A daily arts information source and promotional tool. It provides resources, call-for-artists, contests, free press releases and joint promotions for both local artists and small merchants that support the arts.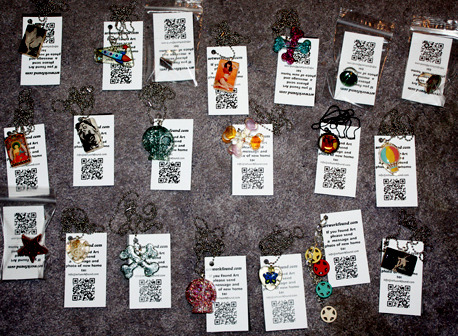 (Artworkfound.com is one of the opportunities sponsored by CAW)
This program utilizes various social media including:
CAW Facebook
Neuse River Artists Facebook
The Lightline Facebook
BOHO Planning Group Facebook
ArtWorkFound.com
So Why Help CAW?
If you believe art has any value in our world and share CAW's mission, then please, help us make the arts readily available to everyone! The total yearly cost of CAW's Eastern North Carolina Cultural Arts Program is growing rapidly. Over $42,000 has already been collected from our board of volunteer directors, fundraisers, grants awards, and private contributions. We are asking for $30,000 so we may expand our programs, and hire art instructors for arts workshops, contract labor for specific projects, and the arts supplies needed to offer art training programs.
With your contribution CAW will continue the work it is already doing, enabling Eastern North Carolina to expand and grow by developing more programs that will reach out to more of its creative people. CAW is creating an environment that nurtures and values all arts, cultures, and people; an environment where creative people can feel invited to flourish and thrive. CAW stands to create more jobs for artists, more foot traffic for small merchants, and a better economy and livelihood for all. Your contributions will enable CAW to continue supporting its creative arts programming, provide one-on-one PR training for local artists, peer-to-peer workshops, and expand outreach to assist the smaller merchants that support the arts in Eastern North Carolina.
For more information, please visit CAW's website: www.communityartistwill.org/
Thank you!
+ Read More