21
22
Butterfly Saints Vessel of Love
$1,178
of $33,333 goal
Raised by
21
people in 18 months
Butterfly Saints Vessel Of Love is Vanessa which means Butterfly in Greek, Saints which is my maiden name Santos, and Vessel Of Love is my body which I'm in the process of healing. 
A little bit about Me!
I am the being behind Ancient Pocket (
www.ancientpocket.com
).  I am an herbalist, certified Reiki master, Art and Outdoor/ Environmental Youth Educator determined to return to my work full time!
I am the wife of Chris Samp and mother of 3 wonderful children, Enoch (15), Iris (9), Daisy (5).  We currently live in Dubuque, Iowa undergoing active treatment.
After living a good chunk of time (7yrs)  in rural Iowa Vanessa Samp began coming down with mysterious Autoimmune Interruptions. Various Auto-Immune degenerative issues began surfacing in her usually very healthy, quickly recovering body.  All of which were due to (what she would later find out after a two-four year process) Environmental Supertoxins of Heavy Metals, Mycotoxins (Toxic Mold) and repeated Pesticide Exposures (Glyphosate, Sevin etc. from nearby farmlands located a few miles away) in vast quantities.  She also has Chronic Late Stage Nuerological Lyme and here is a little about how her adventures in extreme self advocacy, complete honoring of self knowledge, self-discovery in a paradigm founded in denial and overcoming duality led her down a route past blind spots of an outdated, manipulated medical industry to find the sacred truths rooted not in the systematic treatment of "the patient who has nothing wrong on paper"...  To becoming empowered, claiming her power from that of inconsequential victim.  She relays her story here in part because it's incredibly hard to imagine the impact of Modern Day Poisons and a Toxic World have had in direct correlation to her health, but also to clearly reinforce the problems existing in an antiquated, unattuned Medical Infrastructure that isn't totally equipped to treat Autoimmune Malfunction.  In her present day she has spent out of pocket expenses ranging up to $20,000+ a year; responsible for surgeries, medical protocol, alternative and Western Medical treatments solely on her own and with a family in tow to support alongside her husband.  Thankfully, with the aid of a few family members and friends she has been able to precariously afford her healthcare program here and there but not quite on a consistent basis.  Her desire is to repay her accrued medical costs and achieve a fund to supplement current costs as they arrive from doctors visits, continued medical procedures, detox specialists, continued genetic counseling, prescription medication, herbs, supplements, acupuncture, integrative healthcare techniques,  travel expenses and augmentation of work hours due to allowing for healing time.  Thank you for reading!
"From birth I have had allergies to certain metals, mold, chemicals and plastics. However as an herbalist and child intensely curious about self-healing I began to seek other methods of building my immune system.  However the stage was set for autoimmunity disaster in part when untreatable, severe symptoms began appearing after amalgams fillings were done in 2014, under the guise of pure "silver" which I didn't request nor desire. They were placed in my mouth unknowingly as the dentist claimed he was going to use a stronger material than plastic composite fillings and proceeded to drill out a very old amalgam filling (that was already causing me bronchial and low immunity issues due to sustained exposure especially after child birth and this filling I had as a child) without any precaution and place 6 brand new mercury based fillings.  I didn't see the work till after it was done and asked him what material he had chosen and at that point only then was I informed that they were the traditional amalgam fillings.  I had no idea dentists still used this very dated and dangerous material but what was done was done.  Shortly thereafter I began experienceing intermittent episodes of confusion and severe headaches.   It was at this time my fillings began to crack and unknowingly leak into my body.   As these symptoms came and went and were treated as anxiety, imbalance, cold, allergies or something of this nature. I was often dismissed and I acknowledged/ not atken seriously as a woman and POC. Things really escalated when I was then bit by a tick on the back of the head a couple years later, of which showed no signs or symptoms that I recognized and seemed alien. After these symptoms persisted and became more frequent. No MD was able to diagnose nor pinpoint my condition.  Along with multiple episodes of severe full body tremors and multiple days of  heart palpitations lasting from 3am to 8am, I did some extensive online research and found a nearby D.O. that could test me for Mercury toxicity which I intuited I had. It was these results that gave me my answer, which was what I didn't want but expected, Heavy metal poisoning, mainly Mercury along with a few other metals present such as Baruim, Lead and Tin.  I began to have my hypersensitivities triggered on overload and my parasympathetic system could no longer tolerate and rejected nearly every toxin present in my environment and body no matter what measured level,  hi or low foreign elements present (of toxic compounds in home, land, town) or Chemical Exposure.  I was subjected to numerous tests and indignant speeches of how I did not know my own body and chemicals aren't bad spiels.  I lived at that time in a highly agro-industrialized farm town.  The type of place that trusts scientists in the field and I with my intuitive research and very specific, non-insurance covered tests that needed to be paid for... well I was dismissed and denied by the so-called professionals.  Having no diagnosis known to them apparent.  
Due to the high levels of Mercury present in my body, especially in my brain (unknown to myself or my practitioner at this time), I began to rapidly decline but there were no answers as to why.  So in winter of 2016 I began to seek help from Specialist practitioners in my area.  Which like for many others with similar extreme sensitivities such as mine, I was led down a path of Alternative and Western healthcare mishaps when the techniques were applied using one size fits all approach and only made my symptoms progress and worsen. In the process of seeking proper treatments my medical bills which are not covered by my insurance have been strictly out of pocket.
In the spring of 2017...  Fortunately I found a experienced detox specialist and a doctor of functional medicine, who together were able to determine that I not only had very elevated levels of heavy metal, chemical and mold toxicity but Lymes from the tick bite to the back of head two years prior.  These lifesavers are beginning to treat my case of neurological Lymes and neurological Mercury Poisoning.   Together we craft a treatment plan tailored to my needs and to my complex Autoimmune sensitive body.  This method of healing assisted by my listening and intuitive healthcare team has also steadily lessened my very long road in the dark and enabled me to leave my bedroom on a more regular basis, being bedbound for a year.  Now I'm upright more but have so much further to go and much to care after.  My Chronic Illness does not make me weak and I rejoin my family and world as often as I can but the pain is very real! I have been nearly wheelchair bound but thankfully treatments are helping to reduce my toxic load and boost my Immunity and bodie own abilities to heal.  I'm not the one who's sick the world has become so, myself and people with "Invisible Illness" reflect the truth.  Our world isn't safe but in the meantime we must strive to help those who have been our nature's soundboards and alarmed us with their unique Autoimmune Responses.  This situation is not like many traditional dis-eases, and prescription medicines cannot just be shoved down my throat to numb the unexplainable pain.  I was even prescribed Lorazepam  and it was clear I was getting no where.  After 2 weeks on the benzodiazepine I started to become hyper reactive nuerologically in pain and extreme fatigue accompanied by worsenes psychotic episodes and stomach inflammation extrapolation.  I immediately took myself off Lorazepam and detoxed from that in conjunction with my already accumulated toxin overload.  The total body burden was above and beyond even normative highs at that point. So it's become apparently clear that brain and chemistry is not our worlds strongest skillset in understanding.  Actually I was told I was reacting to medications due to my being Indigenous.  The inexperience of many guru doctors, holistic practitioners and wellness advocates needs to be checked- there is still so much to learn and it goes deeper than "gut health" and "dna" even.  
My case is unique due to a number of factors which the other practitioners missed. Along with a prolonged series of toxic exposures in my environment which were in fact, time bombs.  Due to various genetic factors such as an MTHFR gene mutation (among others) which will not allow my body to easily push metals, molds and multiple chemical exposures out- this becoming a more accessible way for people to get some hope of diagnosis and physiology but this method is not an explain all either.  With that said knowing certain genetic factors related to actual bio-chemical processes in my body-  it has become helpful information for myself and my current healthcare team.  Yet, I must reiterate that each case in servere Autoimmune Dysfunction is different and each person their own eco-system of complexities, my concentration being mainly neurological, inflammatory, adrenal, liver supressed, thyroid compromised, central nervous toxic...  It has been a delicate and time consuming procedure as the drawing out of metals, molds, chemicals from my human body.  It can take many years/ months of treament and a lifetime of continuous maintenance health care protocols as well as taming the co infections of Lyme and Chronic Late Stage Nuerological Lyme itself may be indefinite.  But I won't stop.  I was once told to stop treatment to save my family by a self proclaimed Christian Doctor, he in no more matter of fact form told me to let go of my choices and let God step in for my kids sake because I was spending so much money on medical testing and medicine.  To which I replied, I choose to do the exact opposite to save myself and be an example for my kids not to take no or there's nothing wrong you must be crazy... etc and so on...for an answer.  So friends be nice to us individuals who are becoming ill without answers.  We need your support not condemnation.  It's our task to show where the blinders have been put on in our healthcare system and ecological surroundings.
With that said when you donate you will be contributing and assisting the treatment for the following:
New dental work due to botched         procedures which resulted in complete removal of teeth as a consequence of Oral Lyme attacking the acrylic and metal particulates within her mouth.  
Specific mineral supplementation, herbs for Lyme/ Co-infections such as Bartonella and Babesia, proper detoxification of metals burden from Central Nervous System and Brain using chemical chelation. Lyme and Heavy Metal expert acupuncture treatments for neurological Lyme and Mercury detoxification.
Infra-red sauna purchase to treat Lyme and co infections as well as mold illnesses along with mercury toxicity.
Travels to her healthcare practitioners, working with Lyme healer- integrative doctor and Lyme Specialist, detox protocol that will be effective for my current health status as they present (such as Hashimotos, Sarcoidosis and Histoplasmosis, etc., conditions which were brought on by Lyme and toxin overload within the body).
Special diet needs, procurement of certain daily necessities that are safe or her usage due to her MCS (multiple chemical sensitivity,  Severe Environmental Allergies Treament Protocol (NAET), Accrued medical debt.
Medical tests, as well as Lyme blood work and monitoring.  
Possible relocation fees in order to re-home Vanessa and her family so she can aid due to health concerns, thus allowing for a speedy recovery. 
Thank you for choosing to be a conscious co creator and participant in Vanessa Samp's healing journey and your/ support encouragement is a blessing!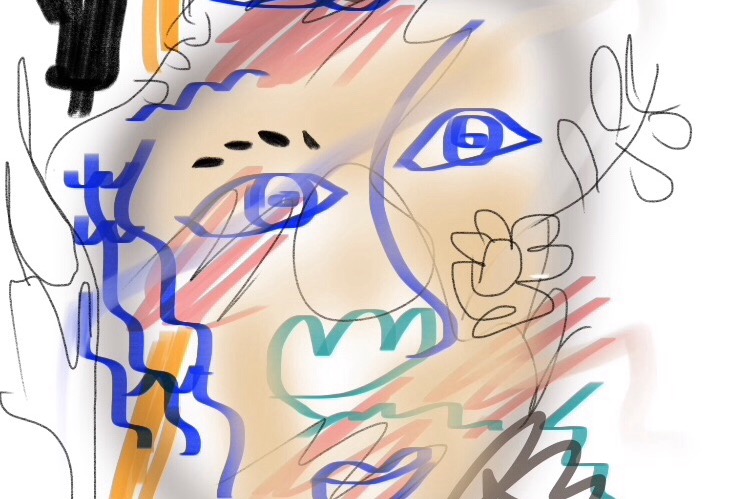 + Read More