Brooke's Healing Journey
$3,490
of $500,000 goal
Raised by
42
people in 28 days
~
Hello everyone, my name is Brooke Griffin and welcome to this Gofundme. I am so honored and grateful to have you all here with us.

I appreciate each of you more than I can tell you. And sharing this Gofundme is difficult, but it needs to be done; and I am going to do my best to summarize the past several years into this written post (also future blog posts) and in my videos (please watch the attached campaign videos). And I will do the best I can to explain everything in a way that you all can understand.

I have several major chronic illnesses and severe conditions that kept me bed rested and in this situation for the past five years, since 2013, that I will explain in just a bit.

But I just wanted to start out by saying this; Imagine sitting outside and closing your eyes, and looking up to the sky and thinking, "I can feel my purpose in this life-I know what I'm meant to do and I know why I'm here on this earth-but I just need help making that happen."
_____
No one expects to lose their health, no one expects living in their bed for years and years. But when you do lose your health and fall sick a chronic illness, your entire life completely changes. And it's something no one can really plan for, and no one can quite imagine unless they go through it.

But I believe these struggles and sufferings are meant to make us stronger, even though when we're going through it, it's sometimes hard to remember that.

But I believe that with the help and support of others, I can't get through this; and we can do just about anything, Together.

And I need my health in order to do all the things I'm meant to do here on this earth.
_____
And for me, I believe that one of my fundamental purposes here on this earth, and in this life, is to inspire and help others-to become the Best I can possibly be, so that I can inspire and help others to do the same; so that we can all become our best-functioning at our highest capacity and therefore, reaching our highest potential.

I Believe, and I know, that I have so much to give and so much to share; and that is one of the main reasons why I kept fighting. Because I know, and I am Certain, that there is so much more to my life than living in bed, than living the way I've been living for the past 5 years since 2013.
~
I've had a vision in my mind, and a guidance from above, of what my life is supposed to be and where I am Determined to go.

Along with my vision and belief for my future- I am also blessed with so many phenomenal people in my life. You all know you are, and can never thank you all enough.
______________________

So here, I'll explain many of my chronic illnesses. I'll also explain how these illnesses and conditions affect me on a daily basis.

My conditions include: small fiber peripheral neuropathy, autonomic nervous system dysfunction, autoimmune dysfunction, chronic fatigue syndrome (also known as ME/CFS- or myalgic encephalomyelitis), fibromyalgia, and endometriosis; atrophy and weakness/instability throughout all my joints and muscles; chronic TMJ syndrome (temporomandibular joint syndrome), and a severe neurological disorder called Thalamocortical Dysrhythmia, as well as abnormal seizures. I also have leaky gut and leaky brain syndrome.
I further have a chronic lack of blood flow throughout my brain and body, along with chronic inflammation throughout my brain, body and nervous system. I additionally have severe hypersensitivities/ hyperarousal throughout my brain and nervous system.
~
So what does all this mean? To explain this more simply- the combination of all these dysfunctions, leaves my body extremely exhausted and with very limited energy, and pain throughout my entire body. My conditions and illnesses also make me wheelchair-bound and in need of daily caregivers.

So to explain further, my body is like a battery that only charges 5-10%, and on my best days 15% at most.

I spend most of my time laying down and/or in bed, with the exception to doctor appointments, and getting out into nature, or getting out into the world (when I have the little energy to do so)- But most of the time I'm laying down and conserving energy.

And some days, I'm laying in bed for several days straight, and those days are definitely the most difficult because no one sees it; and it's difficult for many people to understand. (This for the most part, occurs on a weekly basis. And surviving this way is a daily struggle.)

It is important for you all to understand the severe fluctuation of my energy levels from day to day. 

Here is what it's like on my worst days, when I am in bed for several days straight (which still often takes place on a weekly basis). ** Photo taken from the video clip**



And this picture was taken on one of my best days:
(I was not able to start leaving the house regularly until 2017)

~
~
And here are photos of me in 2011/2012 (Before my chronic illness and living in bed for years and years)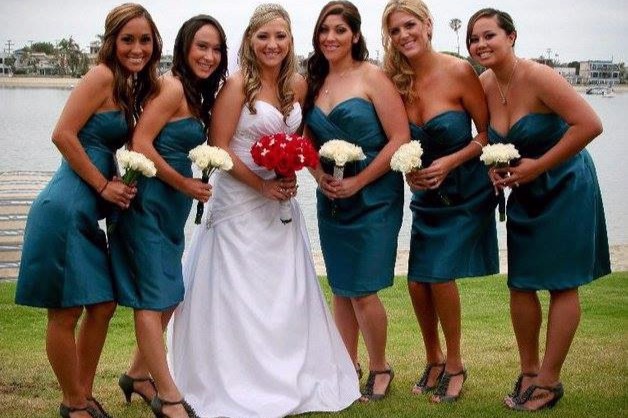 _________________________________________________
((( I will explain the past 5 years in future blogs and YouTube videos)))
*****When I was living in my room and almost never left the house, I thought during that time, that I was going to "get better" just by healthy eating and supplements. But that was not correct-It takes so incredibly much more than healthy eating and supplements, in order to heal a body that has reached this point of sickness and has reached this point of chronic illness. (I'll go into further detail about how I survived living in my room & my thoughts during/through those years, in future video updates & blog posts)

Also, until 2017, I was missing critical diagnostics with QEEG to further diagnose my severe illnesses & severe neurological disorders within my brain and nervous system.

I now have a full understanding of what I need to do & have to maintain, in order to improve and regain my health and life-This understanding was overall gained through the help of the proper doctor support and proper testing.

(In future video posts/blogs I'll explain the combination of things that caused my chronic illness and conditions-one main causes being a malpractice neck injury in 2013)*****
_________________________________________________

I wanted to include some articles, further explaining my severe neurological disorder called: Thalamocortical Dysrhythmia, which was diagnosed through a QEEG (quantitative electroencephalogram).

Although this article is a bit difficult understand, it provides some information on this type of neurological disorder.
https://www.ncbi.nlm.nih.gov/books/NBK57255/ 

Further, "Thalamocortical dysrhythmia (TCD) has been proposed as the underlying mechanism of chronic neuropathic pain and other disorders (Llinás et al.,1999, 2005; Schulman et al., 2005, 2011). TCD in chronic pain is characterized by abnormal oscillatory activity in the form of increased spectral power and a dominant peak shifted towards a lower frequency."
~
Here is also an article explaining the severity of ME/CFS
https://www.sciencealert.com/one-of-the-biggest-myths-about-chronic-fatigue-syndrome-just-got-destroyed 
~
In future Youtube videos, I will explain the science behind my chronic illnesses and these conditions.

I'll also explain the scientific meaning behind the analogy that: my body is like a battery that only charges 5-10% and on my best days 15% at most. But for now, I wanted to keep it simple, in hopes that this would be easier to understand.

But at a future time, I will go deeper into the science behind my chronic illness and severe neurological & cellular disorders.

I will also show and explain (in depth) the science behind my healings, and how I will heal my brain, body and nervous system.
______________________

Although my body is still at a point of severe chronic illness now, and I have a long road ahead, my vision for the future & my future repaired body and heath, is what I see in my mind. 
(**Taken in 2012**-my goal and vision is to get my Health Back!)


And This (written below) is my plan and vision to make that happen.
And with YOUR help, I know and believe that I CAN do this. My vision for what IS possible, is one of the main reasons I have survived living this way for the past several years.
~
Once I have the funding, I have a 4 year vision and plan to progress & ultimately be able to get better. (so the funding needs to last for a total of four years).
In order to truly make progress and be able to heal my body and nervous system, ALL of my needs must be met I consistent stable basis. And that is what I will share and map out for you all to see.

And throughout my journey in this process, I plan to share my progress and journey with you all (including video updates posted to my Gofundme, blog updates and Youtube videos on my Youtube channel) I also plan to regularly interact with you all on Twitter as well and I cannot wait to share my journey with you all.
Blog: brookehgriffin.com Twitter: brookegriffin_

~
Here is a summary of all the main things that I need to do, and have to maintain-in order to make progress.

1) Our living environment is fundamental in being able to heal and progress-or living environment interacts with every cell and fiber in our being. So, my brother and I plan to move into an apartment soon, where every person in that environment is supportive and understanding of my chronic illnesses/daily struggles and healing journey). In the right environment, I'm confident that I can achieve the healing that my brain and body needs. (Living costs/living essentials are all very costly, and they all add up)

2) I need to maintain a very specific eating routine (I am very sensitive to most foods due to leaky gut syndrome)-and I must eat organic foods and specific type of foods, in order to maintain my vitamin levels (which is expensive doing so)

3) I also need to maintain my supplement routine to also maintain vitamin levels throughout my brain and body, and call my brain functioning (these also include very specific sleeping supplements) (which is also very expensive and adds up on a weekly/monthly basis)

4) Further, I need to continue with all my doctors appointments on a consistent & stable basis-which takes place on weekly basis, several days per week (there are co-pays and uncovered costs by insurance, and medication costs) (Doctors costs are all very expensive and they all add up)

5) I additionally need several caregivers to step in and help with my basic needs (such as shopping, cooking, laundry, driving and taking me to doctors appointments etc) (private caregivers are very costly, but are vital to my healing process)

**Up to this point, some of my family members, have been helping with these needs, which I am so incredibly grateful for. But it's just too much for one or two people to do; and ultimately having caregivers, will help with all of my needs to be met on a consistent stable basis. Some of the caregiving will be insurance funded; but the majority of the caregiving will need to be provided by a private caregiving company-that is dedicated to meeting my needs and 100% understanding of my illnesses and conditions.

**Having all the help that I crucially need, will also put my mind at ease, and release a lot of extreme amount of stress I have throughout this process.

It's important for you all to understand that, throughout the past 5 years, I haven't had enough help and support. And that is one of the main reasons that has kept me in this situation. So at this point, I just need to have all the help I fundamentally need in order to progress. And I need to have that consistent caregiving, and that is just what my body needs in order to be able to progress.
______________

In addition to these regular necessities and daily/weekly needs-there are also a few other treatments/ healing procedures that I need to have done. I will list them below.

1) I will need to have platelet rich plasma (PRP) injection/s in my left wrist (PRP injections help with weakness/instability, tendonosis and joint dysfunction) I will also need injection/s in my left ankle also. (These costs are not covered under any insurance)

2) Physical therapy appointments: My current insurance only covers minimal appointments per year (and I quickly reached my yearly max),
**** I currently only do specific ultrasound therapy (with their prescribed anti-inflammatory prescription) for both my wrists twice per week (due to chronic nervous system dysfunction and joint dysfunction).
Right now, we're paying a lowered cost for out of pocket payments to attend PT appointments (due to reaching insurance max limit). (Proper PT support is expensive (especially out-of-pocket costs) and extremely necessary for my healing and overall healing processes.)

(Right now, my PT is only focused on my wrists- but as my arms heal, I'll be focusing on other parts of my body. I'll explain this further in video updates, or posts along my journey)

3) I have severe and chronic TMJ that needs to be specifically treated by a very specific TMJ specialist. The specialist I will see is in Prescott Arizona. He does a very specific bite adjustment, with specialized technology (T-scan) to measure out how your bite comes together; there needs to be even pressure on the surfaces of the teeth, so that my TMJ and torn joint dysfunction can heal.
**He also makes a very specific type of bite plate (with specific materials), called an occlusal guard.
(None of these costs are covered under my insurance & are an out of pocket cost.)

**I have spoken with this doctor and his staff, and they said it would take about 3-4 weeks to have the bite adjustment procedure done, along with the occlusal guard impressions done and occlusal guard made (and also possibly refitted, with a further bite assessment once in my mouth)

**I will need to fly to Arizona from Washington. And while I am staying in Arizona, part of the time, I'll stay with my grandparents (who live in Prescott), and the other part of the time I'll need to stay in a hotel. I'll also need to pay for a caregiver out there to help with regular daily needs, along with transportation costs etc.

4) I also have severe endometriosis, and will be getting the endometriosis surgery when my body can handle this surgery- and is strong enough to do so. This may be a year from now. But I will keep you all updated throughout my process, along with all of my other healings/procedures that I do through this journey. (The surgery for the most part should be covered under insurance, but I'm listing out everything I need to do for my healing, so you all can see the process)
______________

Further needs/appointments:
1) I attend weekly (once/twice per week) regular biofeedback/neurofeedback appointment with my Neuropsychologist. This is to help monitor and rewire my brain and help heal my neurological brain dysfunction. (My insurance does cover these appointment costs. But there are regular copays every appointment that consistently add up)

2) I need to start seeing a naturopath/functional medicine doctor, to consistently measure my vitamin levels and cellular healing. But under my insurance, these doctors are not covered, and I will need to pay out-of-pocket cost for regular appointments.

3) I also have regular appointments with my primary care doctor, and those co-pay costs add up as well.

((As I move along my healing process and journey, I'll explain other doctors I may go to, or other healing procedures that I do.))
_________________

So what will all your donations go towards?
With your donations and your help, the money from this Gofundme will help with all of these necessities, and all of my healings throughout my journey and healing process-this will also include my healthy, supportive and stable living environment.

And as explained, these funds will need to last for a total of 4 years, while I focus on making progress, with all of my needs being met on a consistent and stable basis.
The reason I emphasize consistent and stable, is because I am rebuilding and rewiring my brain, body and nervous system. And I have to be able to build consistently to do so.
~
And this whole process and living/struggling with severe chronic illness is extremely stressful. And with this Gofundme, once I have all the resources and funds I need in order to get better- it will take a significant amount to stress off of me, and will allow my brain, body and mind to be as calm as possible during this difficult journey.
_____________
**The toughest part about chronic illness and my situation, and truly being able to heal a body with severe brain, body, and nervous system dysfunction & cellular dysfunction, (and the reality of my situation), is that it costs so incredibly much, and takes a whole lot of resources and a whole lot of money, in order to truly make and maintain progress- and heal my body on a cellular level. I'm literally rebuilding and rewiring my brain, body, and nervous system, including all of my joints and muscles on a cellular level. So it just takes a lot in order to be able to do that. And again, it's something that a lot of people don't quite understand-what it takes to truly heal a body that has reached this point of sickness and has reached this point of chronic illness.
_______________

And that is why I am turning to you all now, I have done everything I possibly could to get help on my own, and I cannot fight this alone- I Need your help.

And again, I truly believe that with your help and support, I Can do this-I Can get through this and I Can get better.

I believe it, I envision it, and I Know and Believe with every part of my being, that with enough help and support, I Can get better-I Will get better-and We Can do this together.

And every single one of you that joins my journey or so deeply appreciated, and every single person that donates to this campaign is so deeply appreciated. And any amount of donation, I will be so deeply grateful for.
And as a team, community and family-I believe that we can do this, Together.

Along this journey, I'll also be sharing the insights and revelations I gained living in my bed and in my room.

_______________

While we all as a group, team, community and family are trying to reach our Gofundme target goal, I'll be actively engaging everyone on this Gofundme, on my blog and on my Twitter, as well as with YouTube videos on my Youtube channel.

The goal is actively take you all with me on my journey. But I do ask to please be patient with me throughout this process, my energy levels severely fluctuate from day today.

Additionally what I planned to do, is to shout out anyone who donates to this campaign. It may be in a tweet, in a tagged Twitter photo, a video post, a blog post-it will be in some form.

But again, please be patient with me. I cannot promise a certain time frame for each specific shout out, but I will make sure to do so throughout this process, and I will show you how deeply grateful I am to each of you for everything.

((Additionally: If you would like me to shout out your Twitter handle, please leave your Twitter handle in the donation comment))

**The campaign hashtag is: #BrookesHealingJourney
**The thank you shout out hash tag is #ThankyouShoutouts
~
I cannot wait to bring you along with me throughout my process and journey over the next several years.

There are also a few other ideas that I have to thank you all and share this process as well as we reach our campaign funding goal and throughout my healing process.
But again please be patient with me, I also cannot type and will be using a voice dictation program.
I will keep you all updated on Twitter, and let you all know on the days that I'm not doing well or when I'm interacting less with you all.

I'll also be posting blogs and videos updates with my insights and experiences along the way. I also hope my journey can help and inspire and/or provide information and hope to others going through difficulties and struggles of their own. And we all can fight through this together as a team, community and family.

((To truly get the full understanding of my journey, please watch the campaign videos :)). ))

**Photo taken from video clip-before chronic illness**

_______________


And again I truly believe that one of my fundamental purpose is here on this earth, is to inspire and help others-to become the best I can possibly be, so that I can inspire and help others to do the same.
And together-with all things that are good-we can help each other. And God is always helping to guide me through this process.

And again, in order to truly be able to give what I Believe and know I am capable of giving- I have to put myself in a position where I'm capable of giving it. And I need my health in order to do that. And I believe that with your help, I will get my health back over time.
~

We are sending you all so much love and thank you all much for being here.

Please donate to this Gofundme. Please share this Gofundme link, and please share the videos.

And always remember to take a look around you, and appreciate all the beauty and the good that surrounds us.

I am so excited to share my healing journey with you all! And I will see you all again very soon!!

~
Love,
All of us here with:
#TeamBrookesHealing
#BrookesHealingJourney



+ Read More