Brannon's Battle
$10,050
of $25,000 goal
Raised by
117
people in 45 months
Brannon's Battle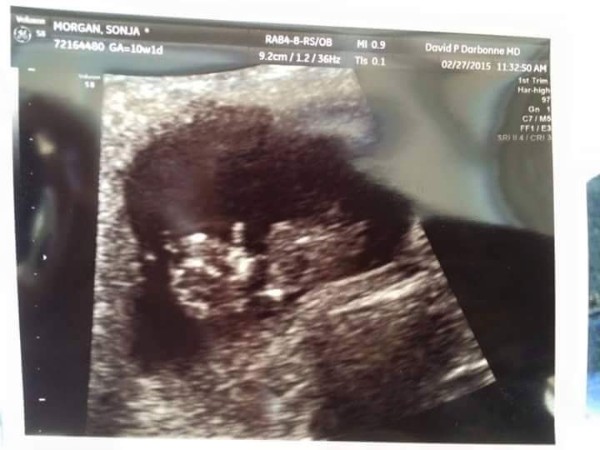 I was 17 weeks pregnant when my primary gynecologist out of Lake Charles, LA saw an enlarged bladder during an ultrasound. He quickly referred me to a team of specialists at Women's Hospital in Baton Rouge, LA. From there on out I saw the specialists every other week.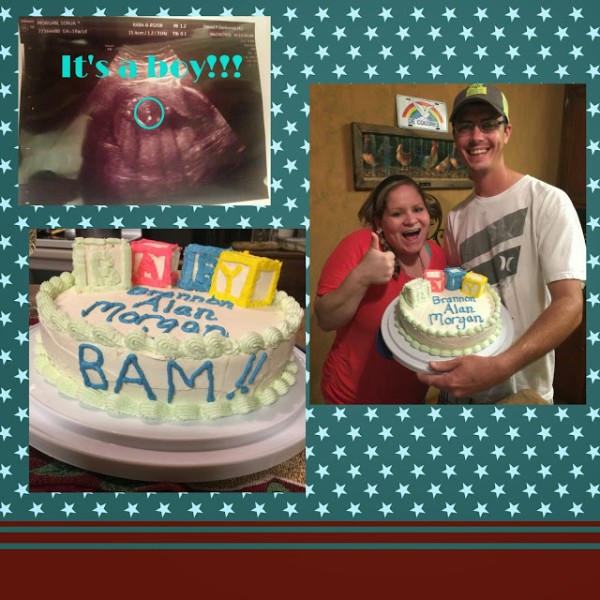 They diagnosed Brannon with Lower Urinary Tract Obstruction (LUTO). LUTO is a rare birth defect in which an obstruction of the urethra prevents the baby from passing urine.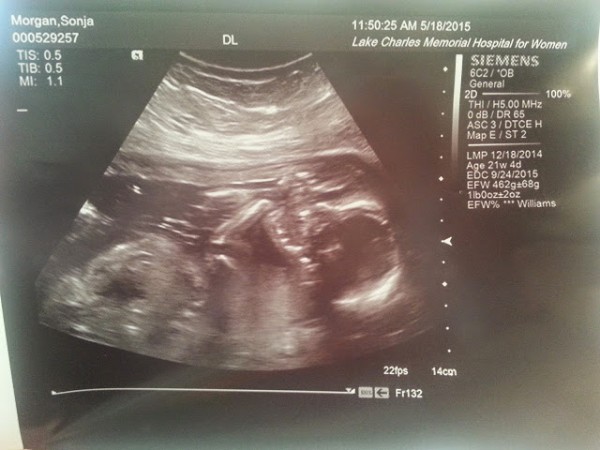 At first the urethra was only partially blocked so he was still able to pass some urine. At 26 weeks the ultrasound showed that the amniotic fluid, which is the baby's urine, had started decreasing. They immediately referred me to a team of specialists at Texas Children's Hospital in Houston, TX.
In less than a week's time, his urethra became completely blocked. He took in the rest of his fluid, & there was no way for it to come out. The specialists went in & did a bladder tap where they took a really long needle & stuck it into my belly through the womb into his bladder & kidneys so they could drain them out & test the urine. If the urine would have came back still good, they would have put a shunt in so he could urinate it out. The results ended up coming back negative.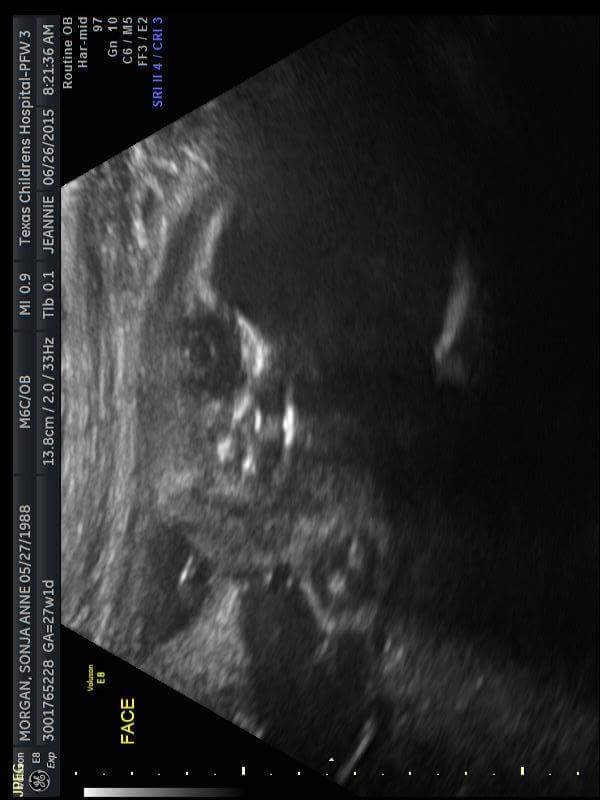 For the rest of the pregnancy, it was a constant worry if he would be able to make it to full-term. The doctors warned us over & over that there was a very high chance he wouldn't survive utero.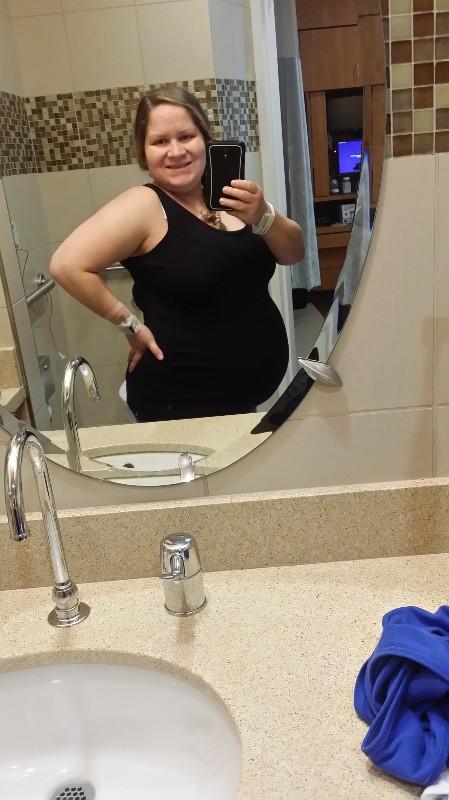 We made it to 36 weeks when the head specialist decided to admit me for blood pressure problems. They ended up diagnosing me with Preeclampsia & wanted to go ahead & induce me. I was 37 weeks & 3 days gestation when I vaginally delivered my beautiful 7Ib. 8 oz., 19.29in. baby boy on September 6, 2015.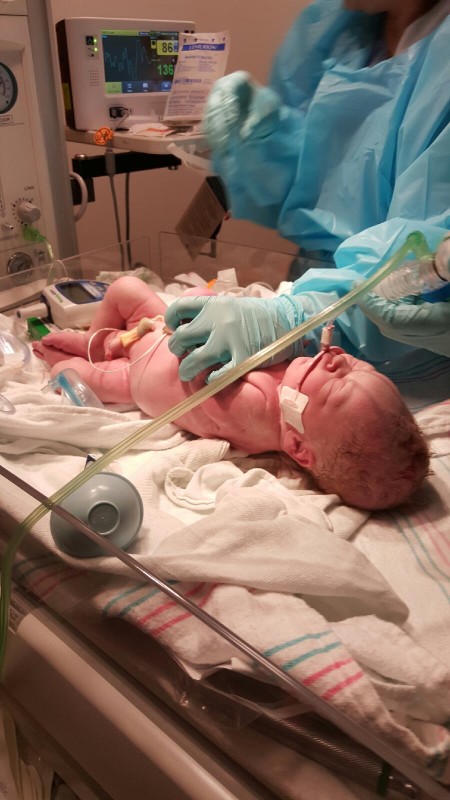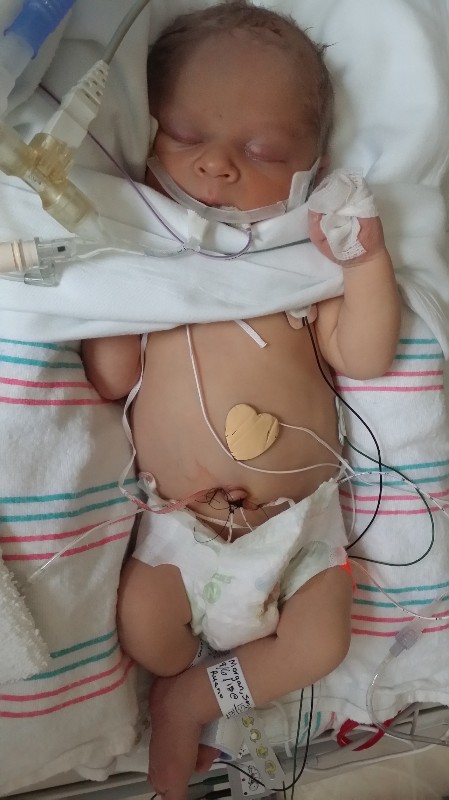 Since he went 2 months without amniotic fluid, he was immediately intubated (breathing tube down his throat) due to premature lung development.They put a catheter into his penis to open up his urethra so he could finally urinate all the fluid out, but even being able to urinate finally, the damage to the kidneys had already been done. We sat down with all the doctors & had to make a decision on what to do next. We decided to move forward with the peritoneal dialysis plan.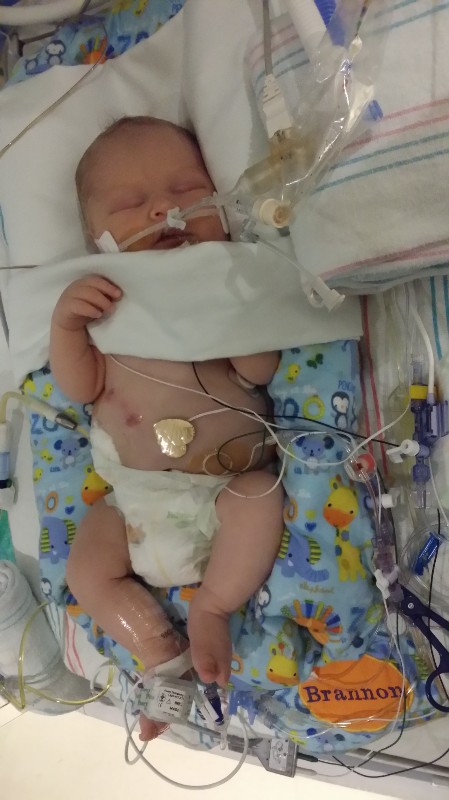 Peritoneal dialysis is a way to remove waste products from your blood when your kidneys can no longer do the job. During peritoneal dialysis, blood vessels in your abdominal lining fill in for your kidneys, with the help of a fluid called dialysate that flows into and out of the peritoneal space.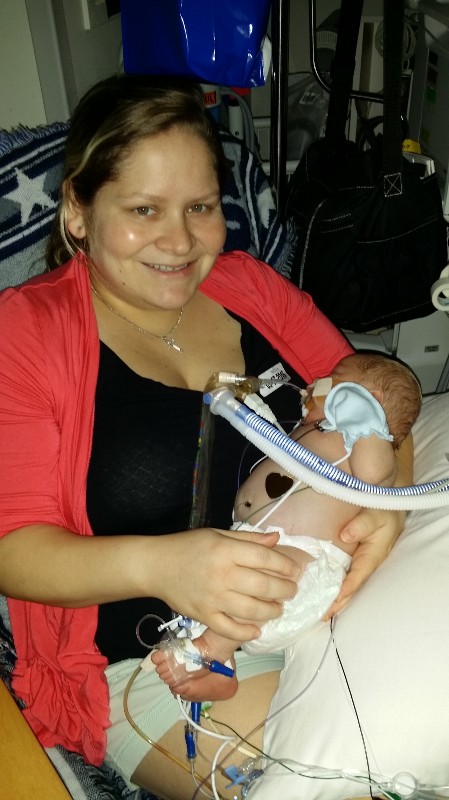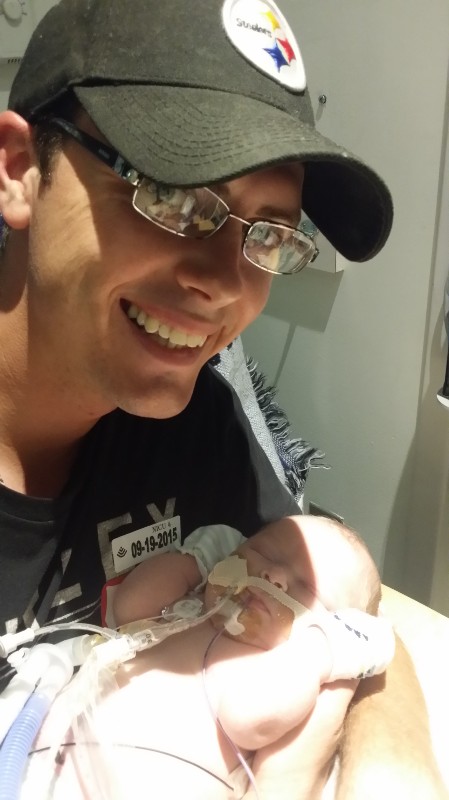 September 10, 2015 he had the procedure to put in the PD catheter. A PD catheter is a flexible plastic tube that allows dialysate to enter the abdominal cavity, dwell inside for a while, and then drain back out again.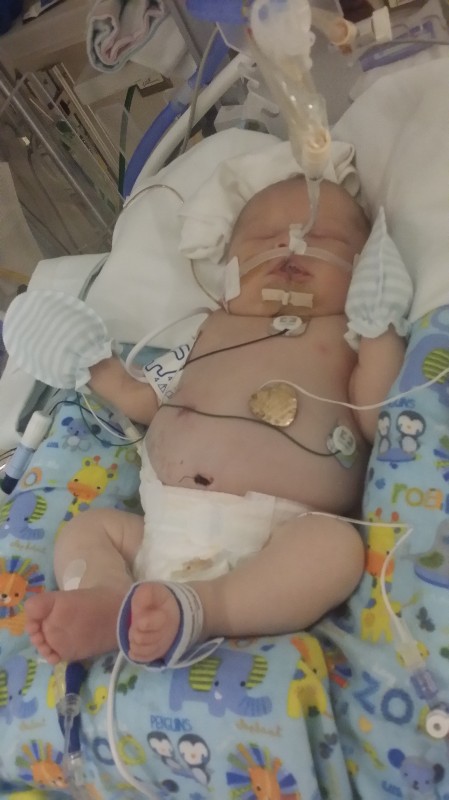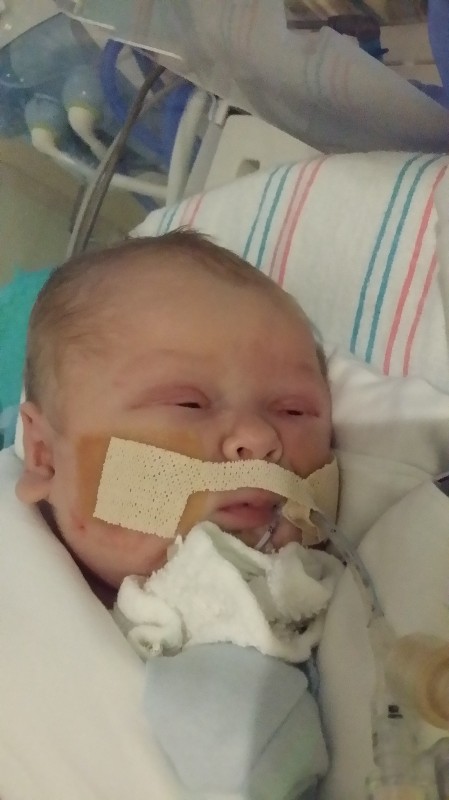 The dialysis went good for a couple weeks until one of his incisions started leaking. They immedately stopped the dialysis so they could test the fluid leaking out in case of infection. At first the fluid wasn't anything to worry about so they decided to hold off on the dialysis until the incision completely healed. During the healing process, without any dialysis going on, he was retaining too much fluid, so they decided to get him on hemodialysis for the time being.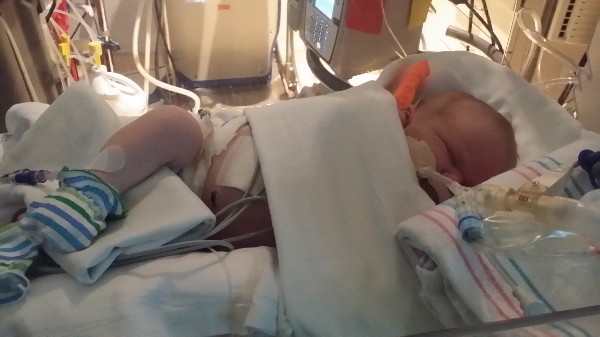 Hemodialysis is a process that uses a machine called a dialyzer to remove wastes from the blood, restores the proper balance of electrolytes in the blood, & eliminates extra fluid from the body. On September 22, 2015 he had surgery to put in the hemodialysis catheter, which goes into his neck through the juggler vein.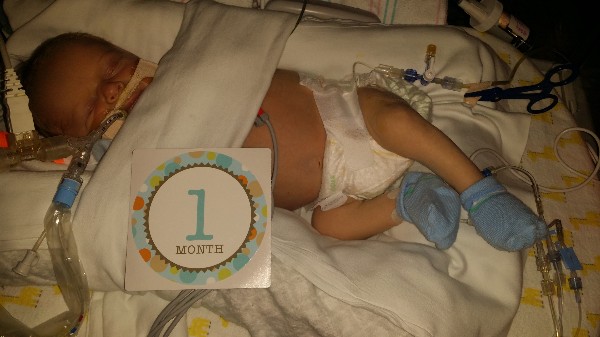 After a little over a week they ran a few more tests on the PD incision & the results came back with an e-coli infection, so they started him on antibiotics. On October 2, 2015 he had surgery to take out the PD catheter so the infection could completely heal.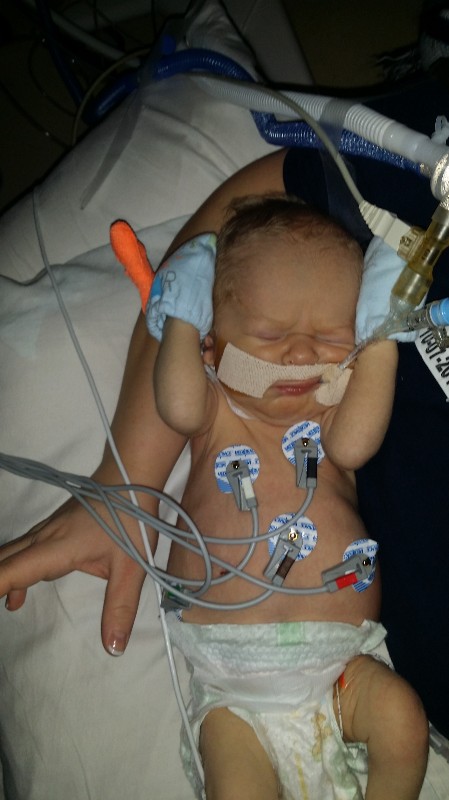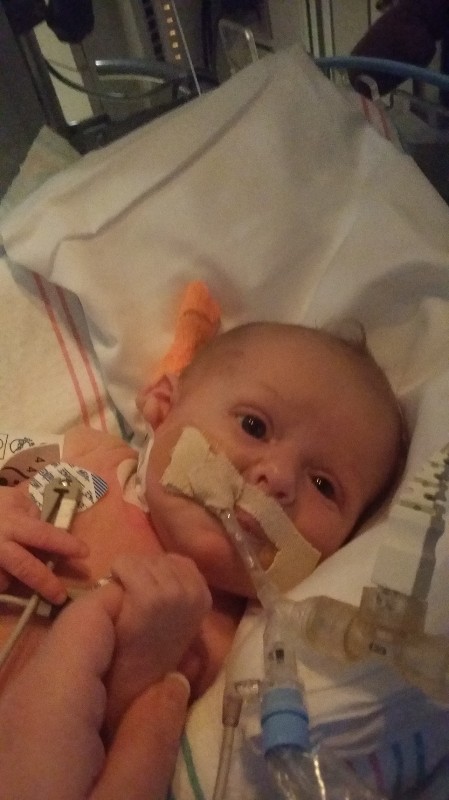 He has been on the hemodialysis for a little over a month now. It's working very well, & he looks like a whole new baby. On October 16, 2015 they excubated (took breathing tube out) him. He is now using just a nasal cannula to give him a little help. The infection has completely healed up & they can now schedule to put the PD catheter back in so they can finally go back to the peritoneal dialysis.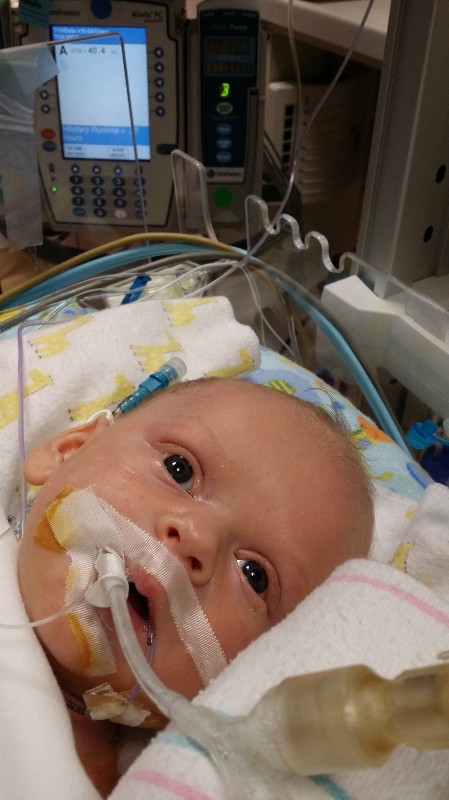 On October 19, 2015 they did a Voiding Cystourethrogram (VCUG). A VCUG determines the size, shape, and capacity of the urethra and the bladder. This procedure uses x-rays and a contrasting agent that is administered by catheter into the bladder. This gram was able to determine that Brannon does in fact have LUTO due to posterior urethral valves (PUV).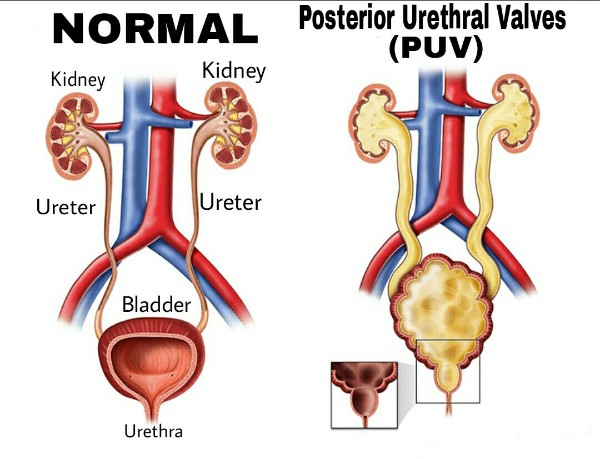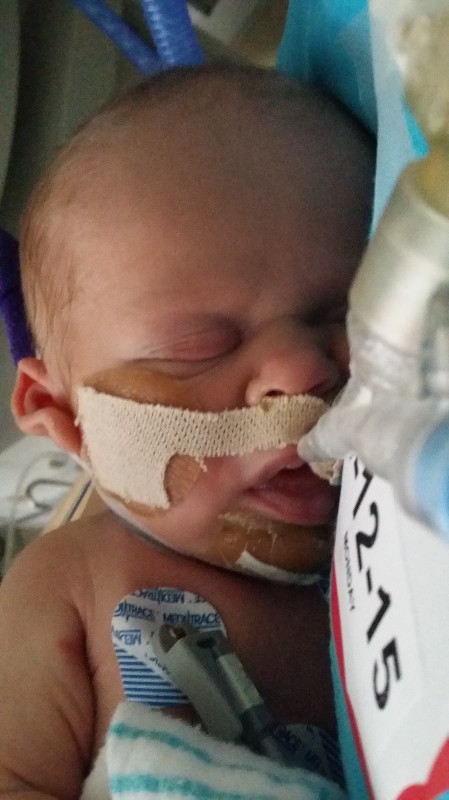 PUV is an abnormality of the urethra, which is the tube that drains urine from the bladder to the outside of the body for elimination. The abnormality occurs when the urethral valves, which are small leaflets of tissue, have a narrow, slit-like opening that partially impedes urine outflow.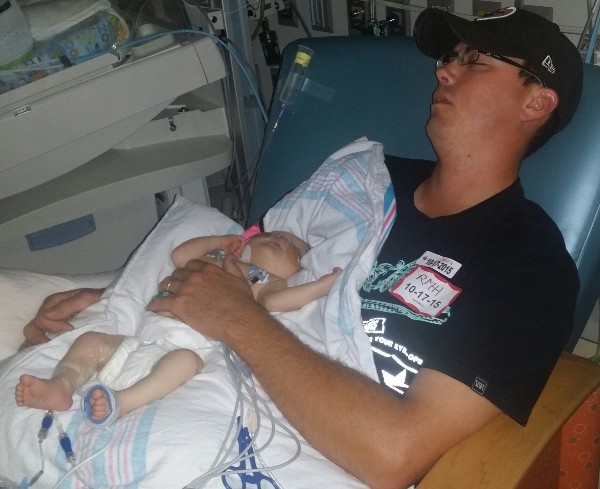 For right now that is where we are at in this part of Brannon's battle. When they go in to put the new PD catheter, they will be able to fix the urethral valves.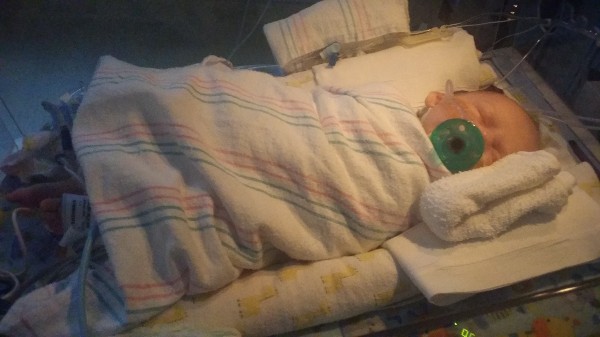 Brannon has a very long journey ahead of him. The doctors have said that he will be here for atleast 6-8 months before we can take him home. He will then need to be on at-home dialysis, & later on down the road he will be able to get a kidney transplant when he hits the weight requirement.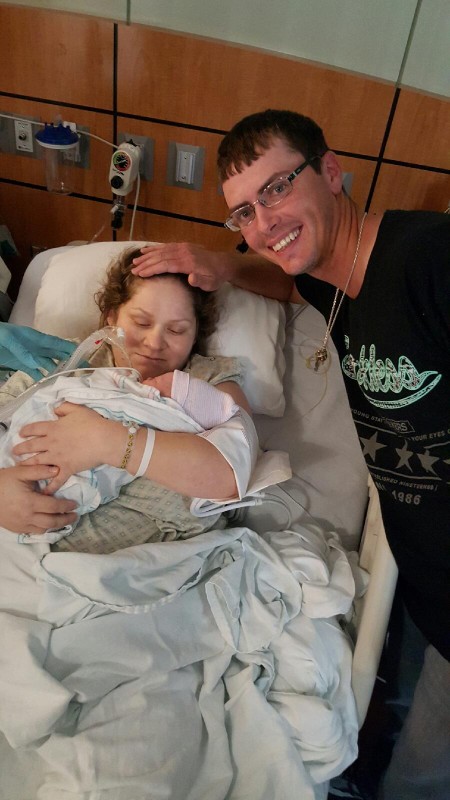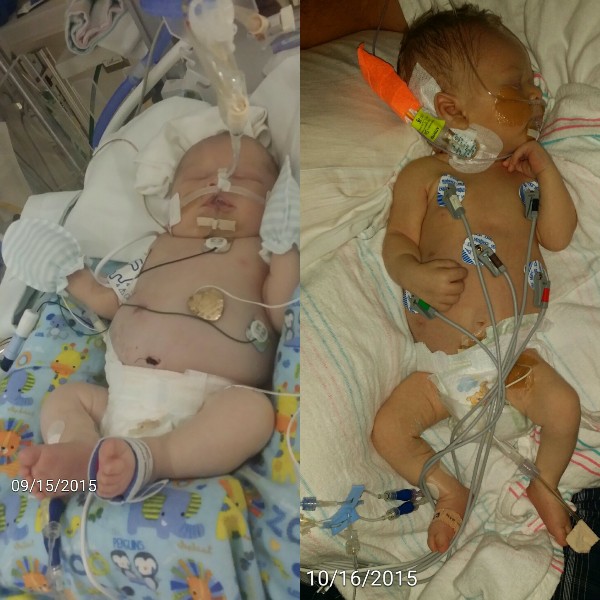 As procedures change & happen, & any changes that Brannon himself has, I will be updating on here. My husband, myself, & Brannon appreciate any kind of help we can get for past, present, & future medical & travel expenses. We sincerely thank each & every person from the bottom of our hearts!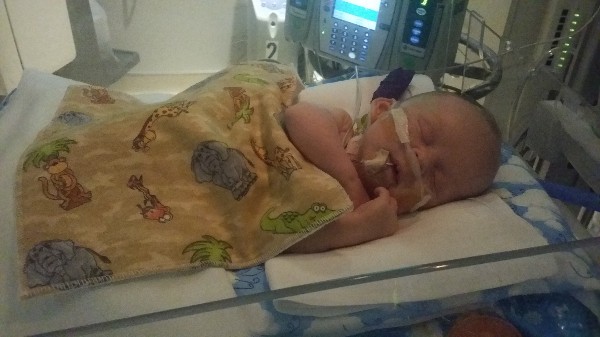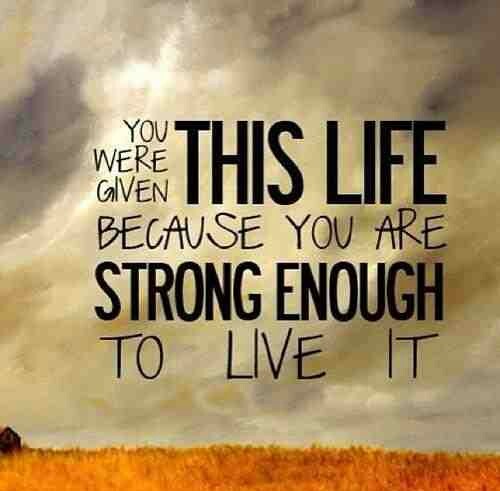 + Read More
Susie Dickerson LaBove
36 months ago
This is such good news to hear! Thank you Lord for being with him every step of the way.
+ Read More
There's something about this little boy, he's a trooper, a true gift from God. God always knows where to place babies that need special medical needs. You are a true heart of gold. I've read every update & not once have you complained, not once. Its a beautiful story of life & you've written it so that we can understand it, One day, after he gets his new kidney, you should publish your journal. A story like this deserves to be read by others, Your are a beautifully caring, loving mother. Brannon is one lucky little guy that God chose for you and Matthew to care for! I realize it's not my place but I am SO very proud of you two!!! ♥
+ Read More