Brandon Lyons Medical Expenses
$260
of $25,000 goal
Raised by
5
people in 38 months
On May 24, 2014, Brandon Lyons sustained a severe spinal cord injury as the result of a diving accident. He was 24 years old. Brandon was on vacation celebrating a friend's birthday when he dove head first into an area of shallow water. He suffered a T5/T6 complete spinal cord injury, leaving him paralyzed from the chest down with less than one percent chance of walking again.
Prior to sustaining a spinal cord injury, Brandon graduated from Penn State University with a B.S. in Supply Chain & Information Systems Management in 2012. Following graduation, Brandon began his career as a consultant in Advisory services at EY in the Washington D.C. metropolitan area. Outside of work, Brandon lived a very active lifestyle between playing sports, running, and lifting weights. He was a thrill seeker partaking in activities such as skydiving and obtaining his motorcycle license the week before his injury.
Brandon's approach to life has always been optimistic and self-motivated. Living with a spinal cord injury has not changed his philosophy on life; it has only fueled him to overcome the challenges ahead of him. Since being paralyzed on May 24, 2014, Brandon has continued to live an active lifestyle and continued to push the envelope as he did before his injury. In just five months after his injury, Brandon competed in the Marine Corps Marathon on a hand cycle. Since then he competed in the Pittsburgh Marathon, mono-skied, played sledge hockey, and joined a wheelchair basketball clinic. Brandon hopes to raise funding for a racing wheelchair to compete in track events and support the NeuroScaffold Foundation in a marathon in 2016. Brandon is committed to maintaining an active lifestyle as he did prior to his spinal cord injury. Brandon aspires to compete in a triathlon by 2016.
Brandon has never stopped working at overcoming his paralysis. He works out seven days a week with the equipment that he has at his disposal. On July 14, 2015, Brandon made the life-altering decision to follow through with a phase 1 clinical trial that has never been done before in the United States. Brandon had the fortunate opportunity to take part in the Neuralstem Human Derived Neural Stem Cell in Chronic SCI clinical trial where 1.2 million of these cells were directly injected into the area of the spinal cord injury. It is the first time that these stem cells are being injected into the spinal cord in the US.
Participating in the Neuralstem Human Derived Neural Stem Cell in Chronic SCI clinical trial is a large time commitment but even more financially. Living in Pennsylvania, Brandon is required to travel to and from San Diego, CA each month for six months for various testing and assessments. During the third month of the study, Brandon is obligated to remain in San Diego, CA for the month to attend weekly assessments. This requires Brandon to be responsible for all costs associated with traveling to San Diego, CA (e.g., airfare, lodging, rental car, food, etc.). Following the first six months, Brandon will be responsible for bi-annual visits for the next four years.
As this is a new procedure, Brandon knows the results are not guaranteed, but his motivation and determination are at an all time high. He understands he has the opportunity to not only impact his life but the millions of people living with a spinal cord injury worldwide. Brandon is excited for the opportunity that he was given and is dedicated to a full recovery, but he needs your help to benefit from the specialized therapy he is seeking. Brandon is extremely grateful for the donations and support from various investors, members of the community, family and friends. #ironlyons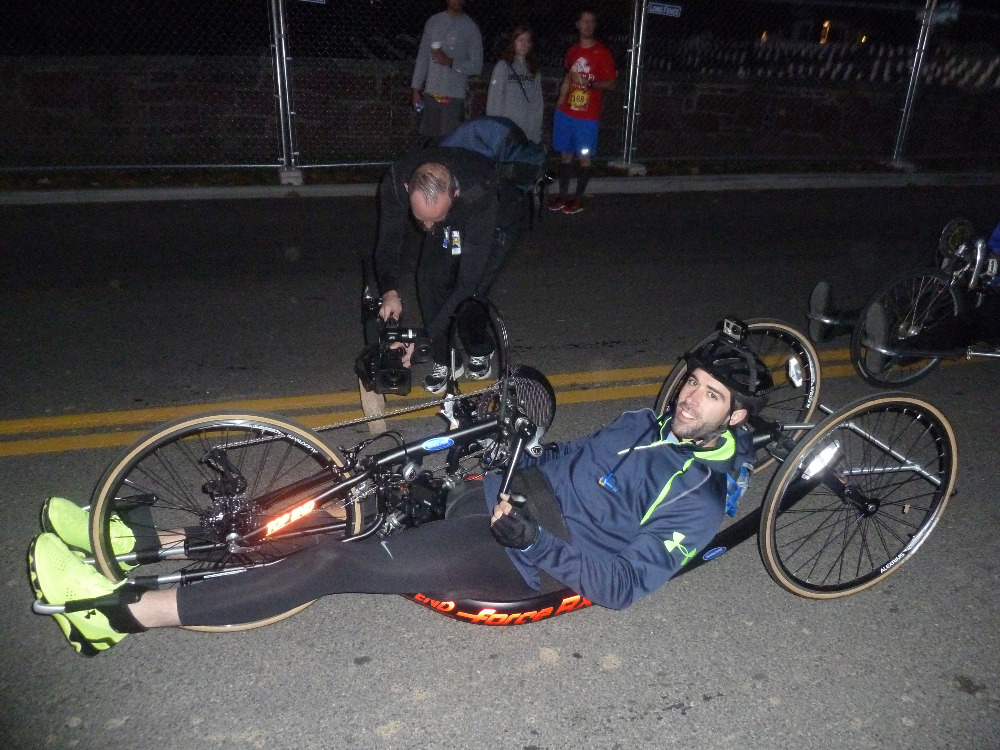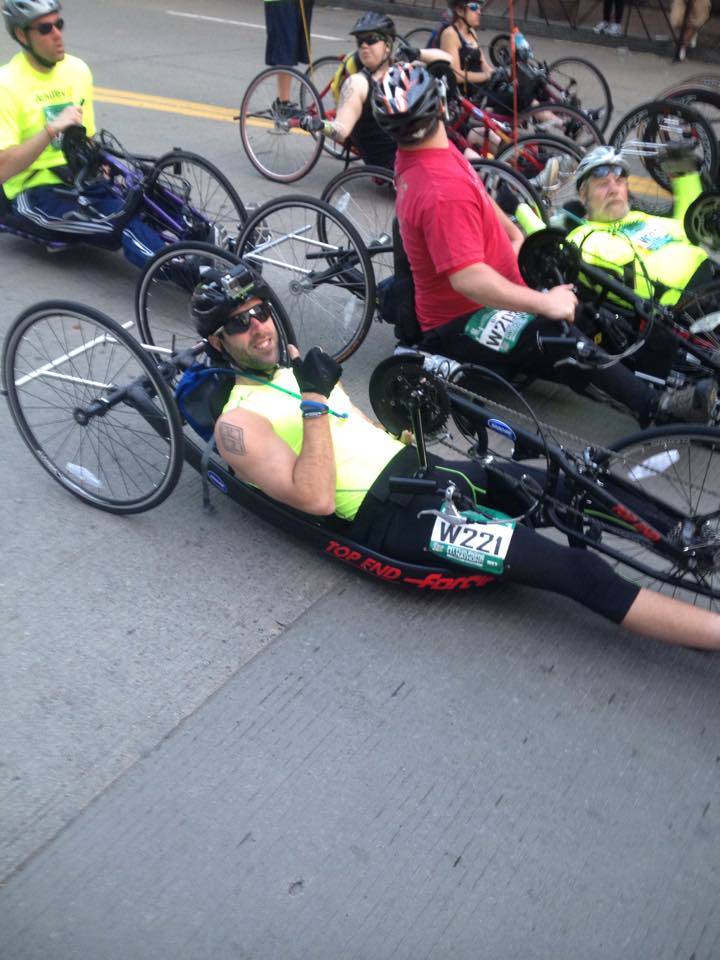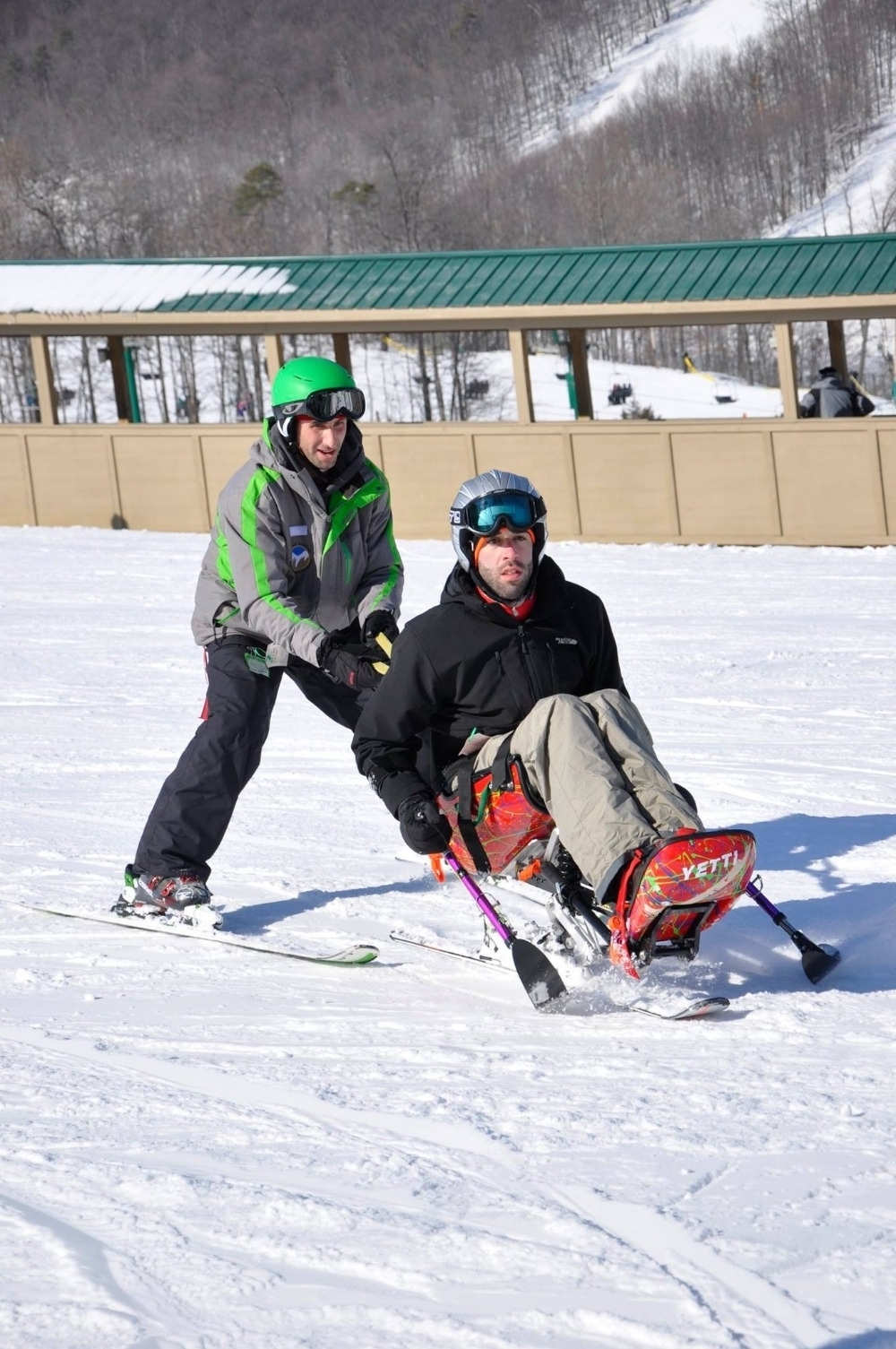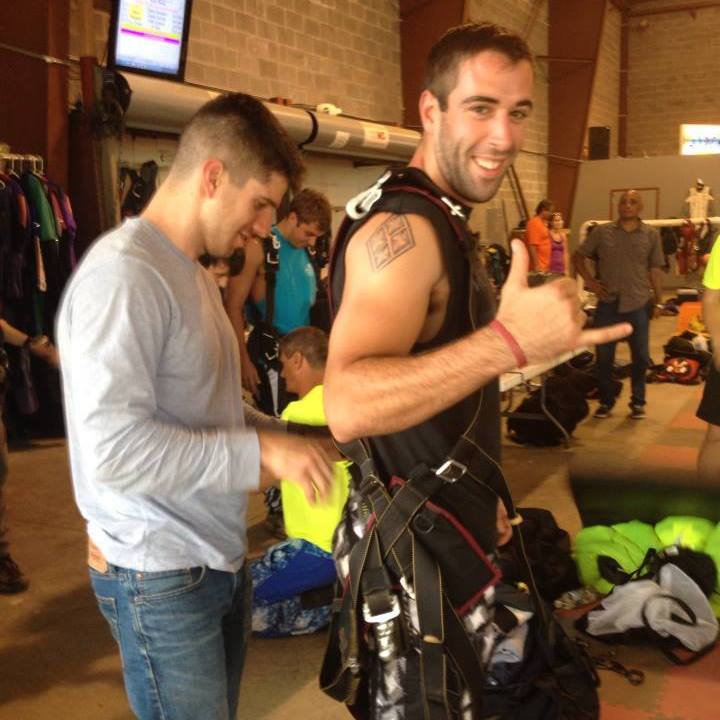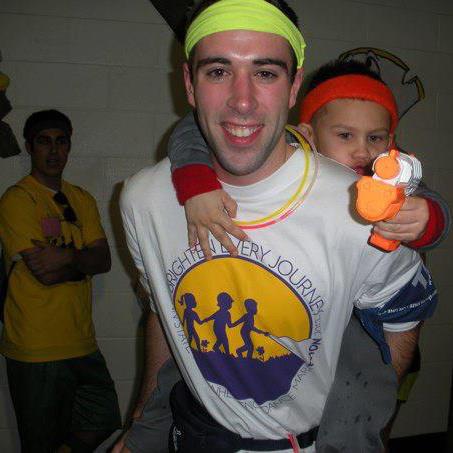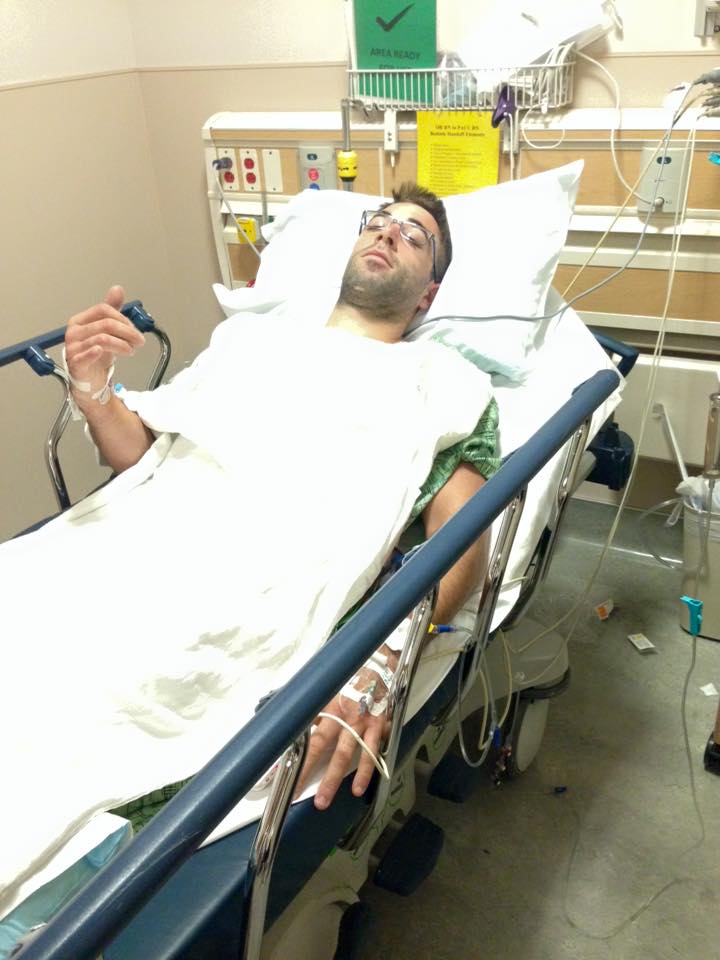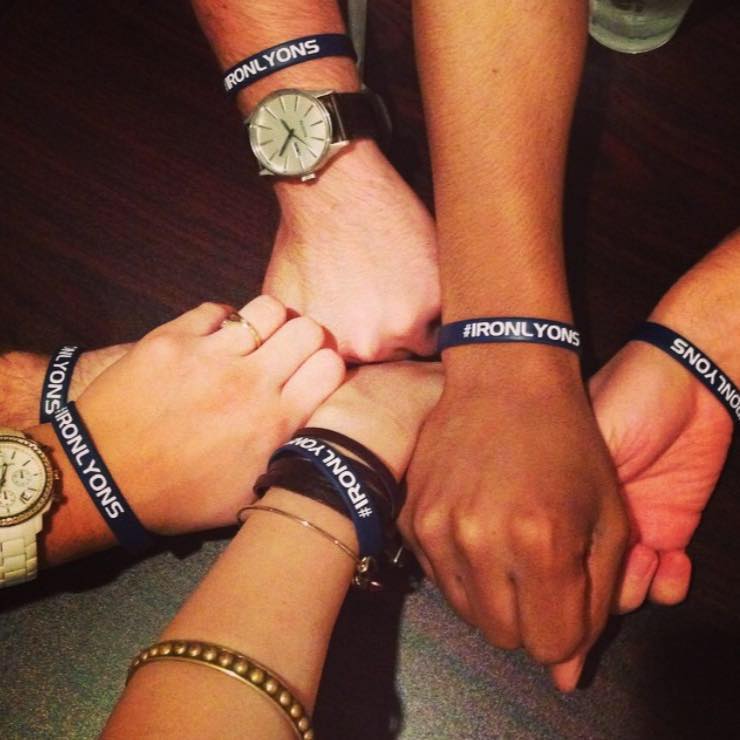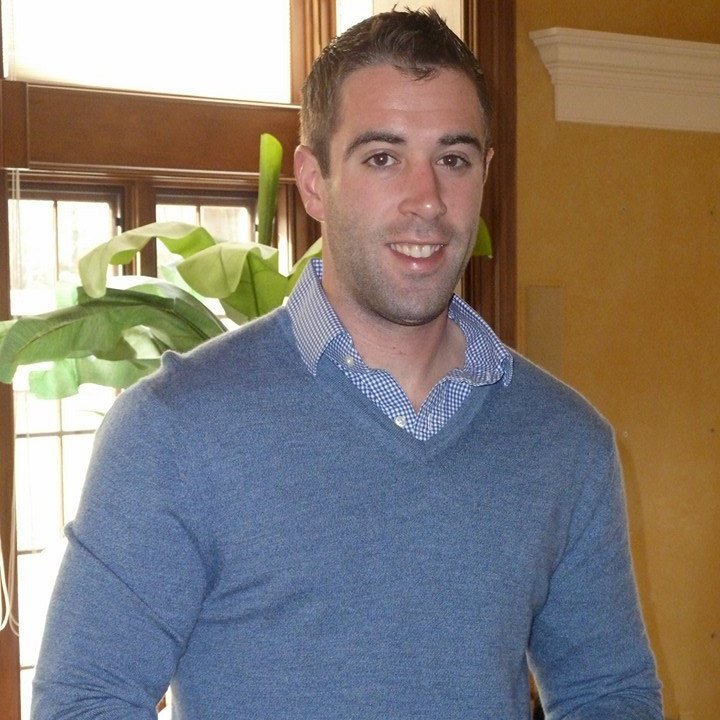 + Read More
Update 2
34 months ago
Share
Hello everyone and happy holidays!
It has been a few months since my last update, but the last 8 weeks have been very busy with my obligation to the Neuralstem clinical trial and rehabilitation schedule I completed.
During the month of October, I relocated to San Diego, CA to pursue an activity based restorative therapy program at Project Walk San Diego. Over a 5 week span, I attended Project Walk 4 days per week to help support the stem cell therapy I undertook in July 2015. I have been fortunate enough to make improvement over my short stay in San Diego; I have experienced improvement in both, sensory and motor function. As of November, I am now capable of moving my abdominals voluntarily and have begun gaining control of my adductor muscles in my legs.
The medical team at UC San Diego is not ready to say that the stem cells are responsible for the improvement, but I am optimistic that the therapy has been just as critical in my improvement as the possible stem cell therapy. Due to the positive results, I will be relocating to San Diego, CA in January for a minimum of one year to continue my therapy at Project Walk San Diego. Unfortunately, therapy at Project Walk is not covered by insurance and must be paid out of pocket. This next year is critical in my recovery and I would like to thank everyone for their support both, emotionally and financially. #ironlyons
On April 18, 2016, Brandon will be racing the John Hancock Boston Marathon for the Spinal cord Injury Foundation, to raise funds which will assist other spinal cord Injury patients with medical and adaptive equipment and physical therapy costs, where there is a gap in health insurance coverage. #runbold #givebold
http://neuroscaffoldfoundation.org/
https://www.facebook.com/NeuroScaffoldFoundation
+ Read More
Update 1
37 months ago
Share
8/15/2015

Hi everyone! Thank you to those who have donated thus far. Your generosity and support will not go to waste!

I returned to San Diego for my first assessment following the stem cell surgery on July 14, 2015. As it is very premature in the growth process to see any recovery, I received good news that it appears I am not experiencing any complications as a result of the stem cell injections. After reviewing images of my injury, the doctor informed me that my injury site is less than one centimeter. Learning that my injury is very small in size can be beneficial to potential success of the stem cell therapy as the stem cells only need to bridge a small gap in my cord. Additionally, I was reclassified as a T6 complete injury; improving from my original diagnosis of T5/T6 complete injury. Although this improvement is not related to the stem cell therapy and more likely associated with the rehabilitation I've put myself through this past year, this provides extra hope that I am moving in the right direction.

I am now back home in Harrisburg, PA and have been approved to begin rehabbing again with no limitations. I have one month before returning to San Diego for my next assessment. Back to the grind! #ironlyons

+ Read More
Read a Previous Update
Be the first to leave a comment on this campaign.