Biotope One Plant Library Expansion
$430
of $6,500 goal
Raised by
12
people in 2 months
The Biotope One Plant Library  was started so that we could save plant species that are being lost due to deforestation like logging, development, and palm oil plantations.  The Plant Library collects these plants and cultivates them with plant tissue culture and other propagation methods even if they can no longer be made to thrive in their natural habitat.  Unfortunately, not all countries have laws protecting threatened plant species.

Many Plants Have Never Been Scientifically Described

Many of these plants have never even been scientifically described and they are being lost forever.  We don't even know how many species of plants we are losing. Often these species are only found in very small habitats and once disturbed are lost to nature forever.  

With the rate of rainforest loss increasing even more widely spread species of plants are in danger of being lost.  Huge areas of forest are being rapidly logged, burned, and bulldozed to make way for palm oil plantations. Once an area is cleared, new roads are pushed further into the jungle where the process of destruction is repeated over and over.  This process is a large part of why so many new animal species are being found. The animals have fewer and fewer places to hide and the jungle is destroyed.

What we do with the Biotope One Plant Library is obtain these plant species and cultivate them using plant tissue culture and conventional propagation techniques.  Most of the species we concentrate on are suitable for the aquarium and terrarium hobby.

Using Plant Tissue Culture We Cultivate These Plants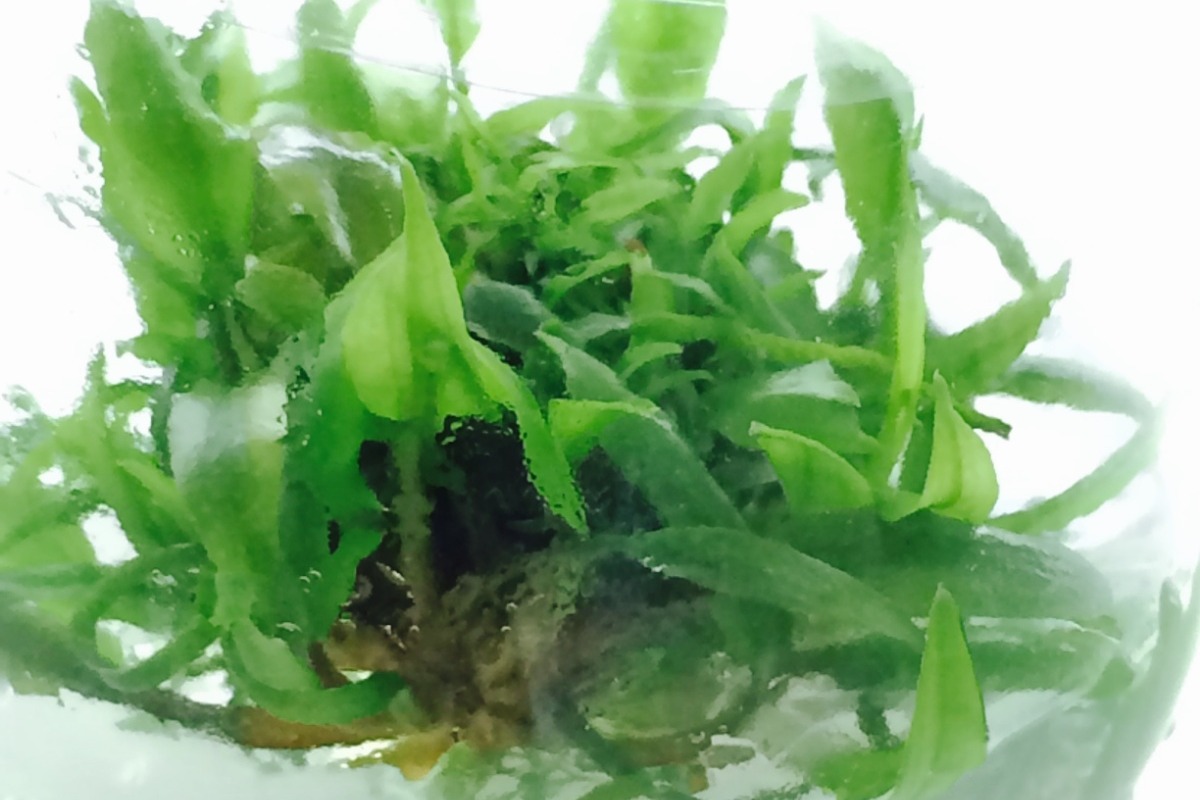 Using plant tissue culture to propagate as many plants as possible we are reducing the impact of poaching and wild collection of flora and fauna in areas with habitat destruction. By producing plants in lab conditions we can supply sufficient plant quantities that otherwise would be illegally collected or unsustainably collected in places like Borneo, Indonesia, India, and Africa.  Supplying the demand for plants severely restricts poaching and wild collection, relieving the pressure on what wild stocks do remain.

Hobbyists Have Access to the Plants on the List

We spread them among several locations and propagate them so we can avoid losing an entire collection.  Since there are multiple collections they are safer from accidents and mishaps that could lead to losing these threatened endemic plants. Plant tissue cultured plants are free of pests and diseases because they are sterilized and put into sterile jars under a clean hood in lab-like conditions.

Hobbyists can 'borrow' available plants and propagate them at home for their own use also.  When they have grown enough plants to replace the borrowed plant stock the plants are sent back into the Plant Library for other hobbyists to enjoy.  The hobbyist keeps the extra they grew and there's no further obligation to the Plant Library. This helps create an additional surplus of plants and builds a network of plant material as a central safety backup.

Plant Information is Available to Help Hobbyists Grow

We also offer participants propagation methods and care for the species that we have in our collection.  Biotope One's Plant Library not only produces numerous plants in a network of safe locations but provides valuable information about these plants to help ensure that they are safe.  Many of these plants may never see their natural habitat again because of unsustainable land management practices.

Every Contribution Goes to Combating Poaching and Wild Collection

All contributions will go directly to this project to acquire the needed tissue culture and propagation material such as a laminar flow hood, pressure cooker or autoclave to sterilize media, racks to store tissue cultures, shop lighting for growing the cultures, a stir plate, plant growth regulators, culture media, more growing space, and similar items necessary to propagate plants.

You can see more at BiotopeOne.com by checking out the Plant Library  link and you can see the growing Plant List of species we currently have available within the project.

Your donations will be much appreciated and put to the direct use of conserving plant species.


+ Read More