BayStateAnimalCoop's Furrrever Home
$1,385
of $30k goal
Raised by
29
people in 15 days
WHY WE NEED A PLACE OF OUR VERY OWN:
The Bay State Animal Cooperative just recently lost their adoption space after 6 years and desperately needs a place to call home!
Who Are We?
We are a unique group of volunteers commited to help each of our rescues on a case by case basis. We go above and beyond for any animal we rescue. We have been a 501(c)3 rescue organization since 2009. We practice a 100% no-kill philosophy. To us EVERY life matters. We have directly saved the lives of over 1200+ cats through our all-volunteer foster based program with over 50 wonderful volunteers.
BSAC website
What is our goal?
We need a place to call our own so we can operate, grow, rescue, assist and make a bigger difference.
We are ready to
"spread our wings and fly"
. But as a small grass-roots organization with no high-paid executives and corporate funding..
"I visualize all of this happening with the result.....saving the lives of more and more felines!!!"-Marcia-President/Founder
We need fellow animal lovers, LIKE YOU
to have faith in what we do, what we can do and what we want to do.
Like us on facebook
Our kitties ask you to please consider us as your cause and we/they can assure you that this will be a donation you will never regret making!
We want to purchase a home, yes a house!
WHY A HOUSE?
A house with separate rooms, windows and un-limited creativity options will provide the following for our rescue kitties:
*an adoption space within a true normal house setting
*an emergency rescue space
*a feline leukemia sanctary
*a respite space for the old and weary
*a trap-neuter-return recovery space
*a place to read, have a cup of tea or even a board  meeting while cats roam free
*a place to educate the youth of our community about animals and their needs 
*a place to try other arts that work along side the care and comfort of felines (music, sewing, art, photography????)
*a place for people of all ages to seek the joy of felines! 
*a place for people with exceptionalities to explore animals and develop life skills
*pay/neuter resource
* last but surely not least.....a central location to call home to the volunteers and to the community as well as the felines! This will strengthen our abilty to implement the organization's mission and programs better.
We need this now, immediate, yesterday
.....we have recently been forced to fill our foster homes with the cats that now have limited exposure to the public, we have had to temporarily put our rescue efforts on standby, and our donations will be greatly affected by our current situation.
Seeking a downpayment or more on our next home NOW

This is the house we want to buy. We need your help!


Check out what we found hanging in the basement....random or fate: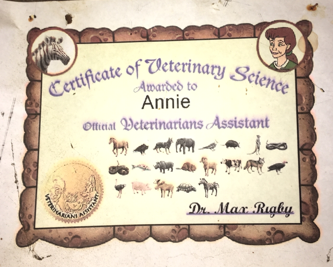 Did You Know:
We share our kitties with many with "exceptionalities", youth, seniors, at risk teens, and provide the love of a feline to those who can not have a cat of their own. We  take pleasure in sharing the enjoyment our felines.
Our volunteers really matter!!!
Please be our guardian angel, our friend, Donate today......"Every dollar matters, do not let our campaign goal prevent you from any donation (small or large) you can provide, let our goal inspire you to be a part of this life saving venture"
+ Read More
Help spread the word!
 121 shares on Facebook
Update 1
Posted by Marcia Motta
20 hours ago
Share
Thank you for all that have donated thus far. We hope to update the page soon with specific details in regards to what we see ourselves offering a "space" we can call our very own. Keep sharing please....it is greatly appreciated.
+ Read More
Help spread the word!
 121 shares on Facebook